How to Run a User-Generated Content (UGC) Marketing Campaign
UGC is an extremely powerful way to let your customers be your brand ambassadors. So powerful in fact, that consumers are 2.4 times more likely to view UGC as authentic compared to content created by brands. I want you create your very own user generated content campaign.
In case you're not up to date with our daily marketing prompts from the 5-day Sprint challenge, one of our prompts this week was focused on how to keep marketing efforts lean without sacrificing content quality and customer engagement, by running a User-Generated Content (UGC) campaign.
WHAT IS UGC?
User Generated Content (UGC) is any content that has been created by someone else - without having to pay them. Most often it's people who are genuine fans of your brand and want to promote it. It can include all sorts of things like blogs, articles, reviews, emails, images, videos and social media posts.
WHY YOU SHOULD DO THIS
We're talking about this a lot at the moment - social proof is the BEEZ KNEEZ of your marketing in 2021. People talking about you is so much more powerful than you talking about yourself!! And you know what else? It saves you a cr*pload of time and money that, let's face it, nobody has right now.
How much time and how many dollarydoos would you have to spend crafting an ad campaign to get your brand in front of as many people as that one user managed to do with their one credible social post?
There are so many amazing reasons why you should be focusing on a user-generated content campaign, but instead of turning this blog into a novella, I'm just going to leave this link here, so you can read up on all of the awesomeness you could unlock by actioning this marketing prompt.
Now, there are lots of ways you can go about mobilising your audience to start creating this content.... but today I want you to focus on all the sweet UGC you may have overlooked from the past few months that could very quickly be repurposed as a campaign.
Your job today…
Collect all of the lovely things people have been saying about you and repurpose them as part of your content strategy this month. This content will form a powerful, ready-made marketing campaign for your brand that's both authentic and trustworthy.
TIPS
Scroll through old emails and messages where people have gushed about your work, revisit old social media reviews and posts you're tagged in. SCREENSHOT those babies!!!

Don't go crazy turning these into new pieces of artwork. A UGC campaign is effective because it's authentic, so the content needs to actually look like it was someone else saying it (seriously - you can just post the screenshots).

Be careful with permissions. If someone has sent you a private email that you want to share publicly (for example), they might get a bit cranky if you don't give them a heads up. Make sure you've spoken to them and have removed anything that would reveal personal information.
BEST PRACTICE FOR UGC USAGE
Encourage Authenticity – Rather than filling feeds with touched-up, meticulously crafted photos, promote what others are posting to enable more people to see your products in the real world.
Build Trust – Display your products in a no-frills way. UGC allows people to get a taste of what your product is, while limiting the potential for customers to feel misled.
Have a look at the images below for a few examples of ways we harness UGC at Idiello.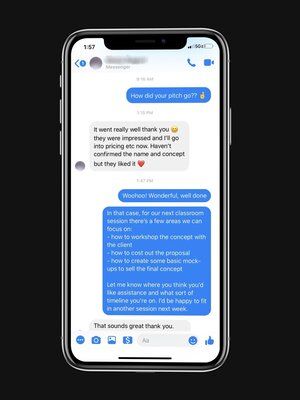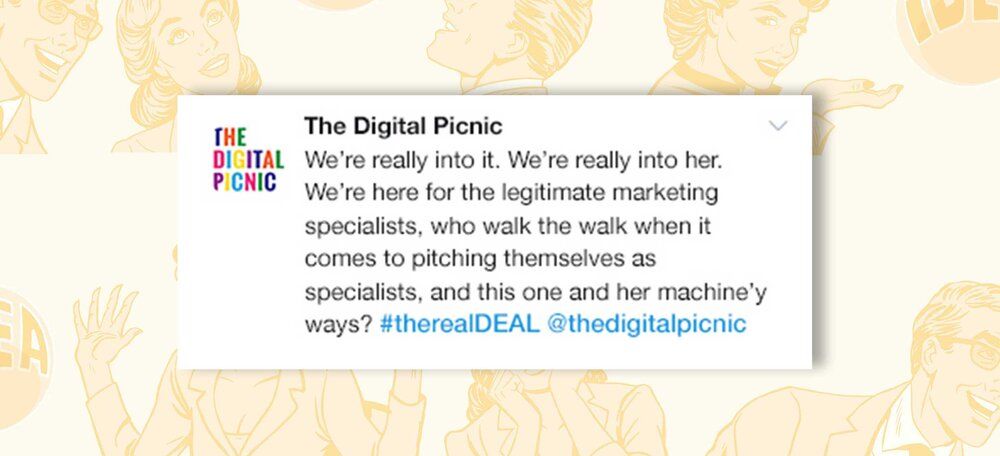 HOW TO FOSTER MORE UGC FOR YOUR BUSINESS
Give Early Access – Partner with micro-influencers and offer an exclusive first look at a new product or feature you're offering. This can build excitement amongst their followers and lead to more sales.
Create incentives – Contests are a great way to grow your followers and encourage people to share your brand within their own networks. Even offering a small freebie or a coupon code can go a long way.
Be authentic – Reach out to active UGC creators and let them know that you appreciate what they're doing. Keep an authentic, positive image so that people feel good about your brand and the fact that they promote it.
---
Alanah is senior marketing strategist and co-founder of Idiello, a DIY marketing platform that offers expert-led classes and readymade campaign ideas that are trusted by brands and professionals across the world.
--- ---
Related Articles