How the reel life Sandhya from Diya Aur Baati Hum left her corporate job to make a mark in the acting industry- The Deepika Singh Goyal's story
Deepika Singh Goyal's performance as Sandhya in Diya Aur Baati Hum not only impressed everyone but also made a special place in the hearts of all of us. Being a studious and shy kid who was even afraid to go on stage to collect awards, Deepika's journey is a story of determination, patience, and the stubbornness to dream big. From sharing about being a shy kid to leaving her corporate job, Deepika Singh Goyal gets candid in this interview with Tealfeed.
Deepika Singh Goyal's performance as Sandhya in Diya Aur Baati Hum not only impressed everyone but also made a special place in the hearts of all of us.
Deepika used to work in advertising in Delhi and had no plans to relocate to Mumbai. Being a studious and shy kid who was even afraid to go on stage to collect awards, Deepika's journey is a story of determination, patience, and the stubbornness to dream big.
She decided not to live the corporate 9-5 life forever, and finally decided to convince her parents to let her go to Mumbai to pursue a full-time career in acting. And the rest, as they say, is history.
From sharing about being a shy kid to leaving her corporate job, Deepika Singh Goyal gets candid in this interview with Tealfeed.
Continue reading to find out more!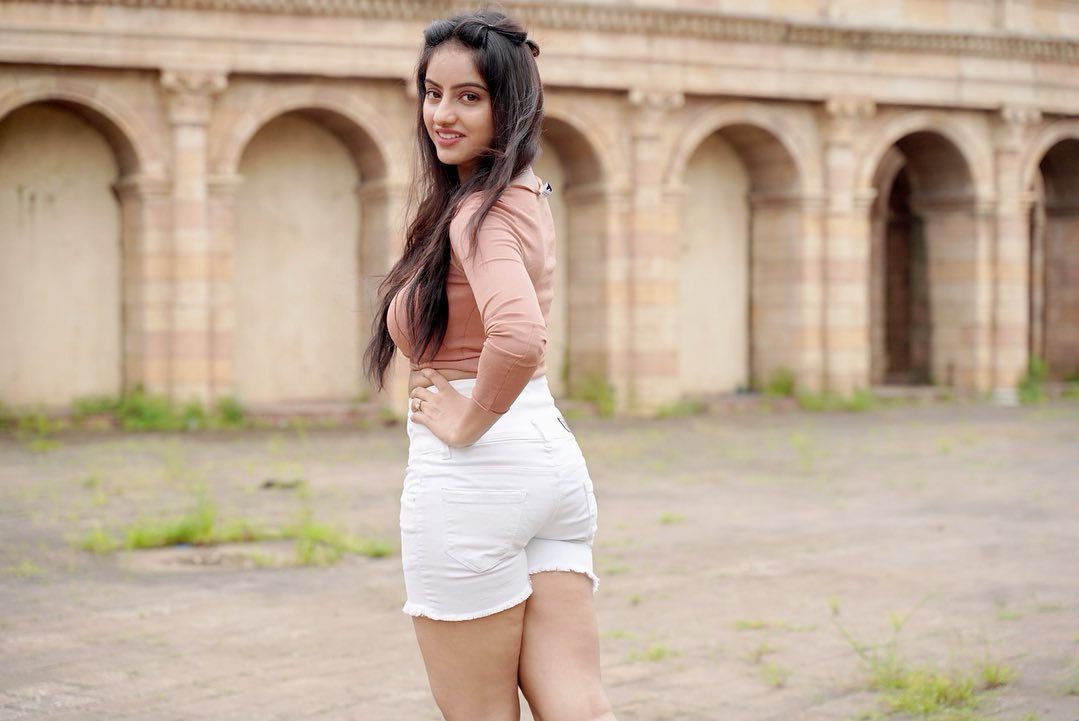 Tell us about Deepika before you made it big in the acting industry. Tell us about your childhood
I was doing a variety of things prior to entering the acting industry. I was pursuing an MBA via correspondence and was simultaneously organizing events and assisting my father with his business.
After that, I joined the theatre and took acting classes at the same time. I was also doing acting jobs in Delhi, but I wasn't sure what I wanted to do with my life.
My childhood was a roller coaster ride. There were many financial challenges I saw my family facing during my childhood. I was a stubborn child in my childhood, but also intelligent and responsible. Dealing with adversities at a young age helped me to build a 'never give up' character and helped me in becoming a strong person.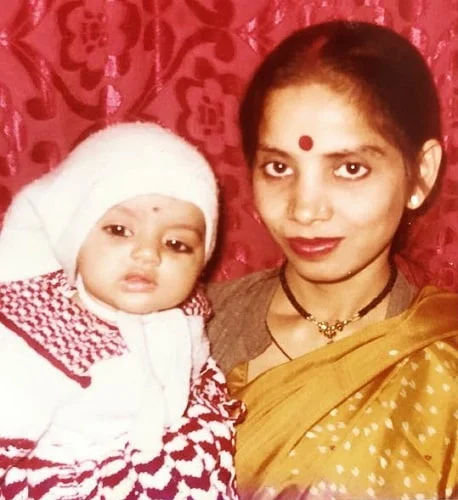 How did acting happen to you in the first place? Were you one of those kids who just love to be on the stage or it is something that developed later?
I was never a confident kid and used to get very nervous before my turn came up. I was terrified of performing on stage and got goosebumps every time I had to go on stage. Teachers used to choose me for speeches because I was a bright student in school.
There have been multiple occasions during my school times when I won sports and dance competitions but got nervous when I was called on the stage to receive the prize. I was extremely nervous in front of a crowd.
I worked in the event industry and was fortunate to have a portfolio created with the help of my friends, which was circulated, and one ad agency contacted me. Rajesh Sir from 'Media World Agency' called me for my first advertisement, and I went with my sister.
They gave me some lines, and I was feeling confident at the time, so I spoke nicely and received the call. When he saw me on the monitor, he told me that I should take this field seriously because I looked good on screen, and there are a lot of opportunities in this industry.
He mentioned that I have a certain screen presence, and I remember it even today. Then, when the opportunity came, I chose theatre and attended workshops in Laxminagar, Delhi. This is how my acting career began.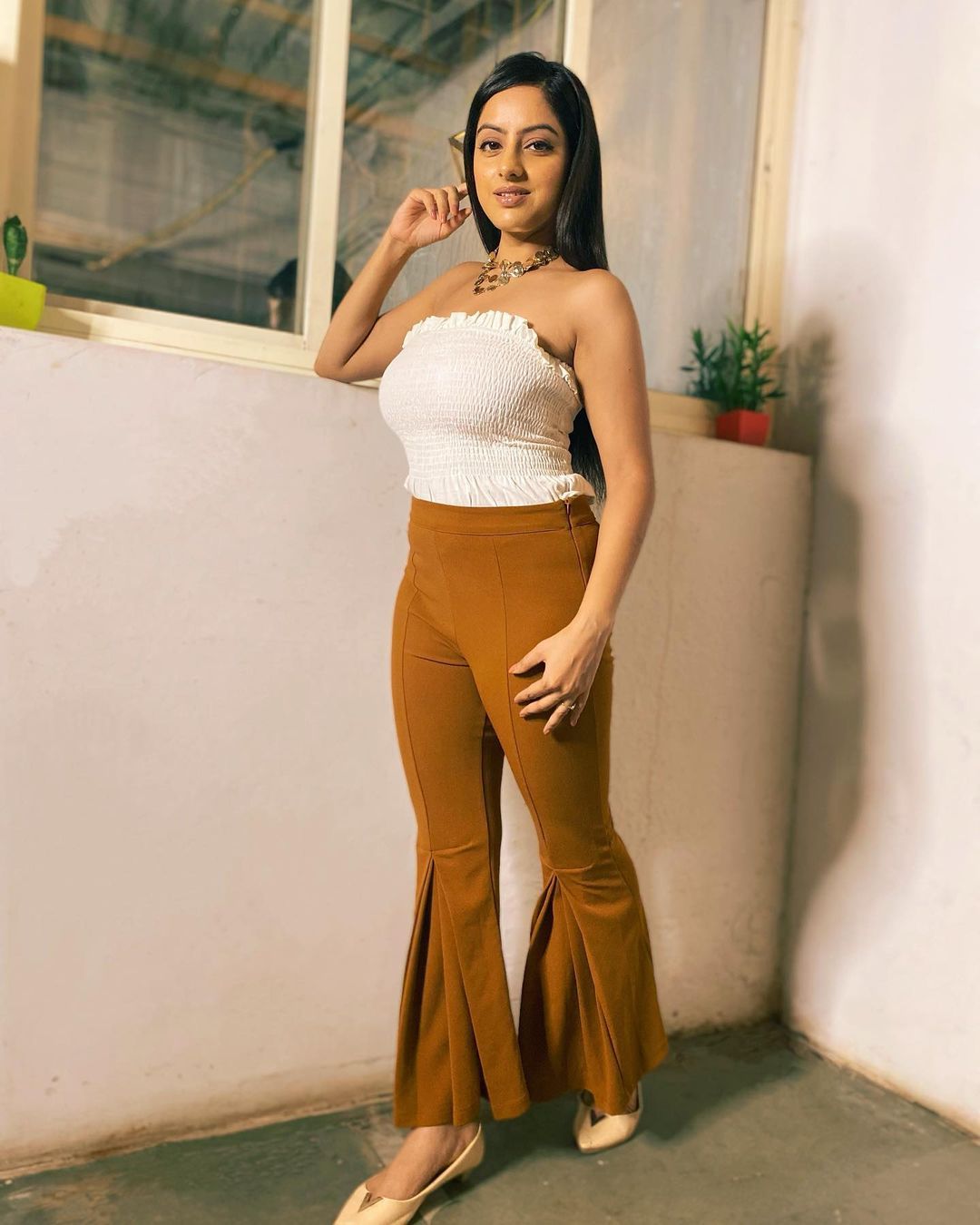 When was that particular instance when you decided to pursue a full-time career in acting?
I was working in a multinational corporation but left only after a month because I was bored and wanted my hobby (acting) to become my profession.
At the same time, my mother started looking for a suitable groom for me. At that time, I used to pray a lot and meditate because I wasn't happy at work and didn't want to get married.
I thought that if I do well in my profession and achieve success, my parents will not force me to get married, and I will be able to marry when I find someone with whom I feel a strong connection. This was my plan, and thankfully it worked, and I'm happy today.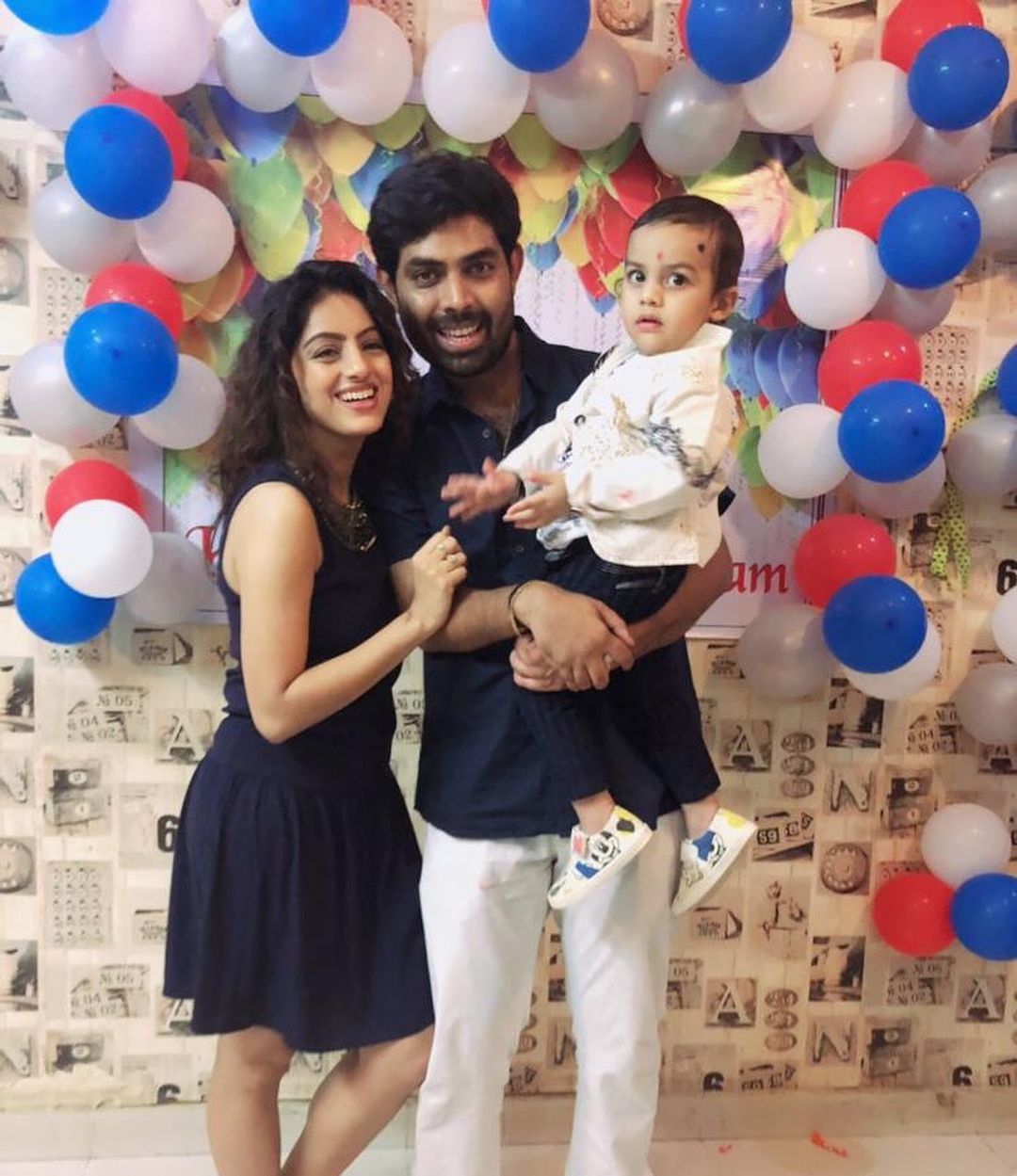 Tell us about getting your first break in the acting industry. How did that happen?
As previously stated, I did my first advertisement with a media agency called Media World, which Rajesh Bhardwaj Sir led. The posters of the ads were all over Delhi and I started getting multiple offers after that.
More often than not, people fail to see years of struggles that finally lead to that one show/film that changes everything. Take us through what feeling it was like to turn into an internet sensation after Diya aur Baati Hum
The acting industry is one of the toughest to make a mark and requires determination and patience to sustain in the industry. It's not like you get work the first time you enter the industry. It requires years of hard work and struggle, and people fail to notice that more often than not.
I had been struggling since 2007 and finally got the chance to do Diya Aur Baati Hum in 2011. I was constantly giving auditions, attending acting workshops, and performing in theatre plays between 2007-2011.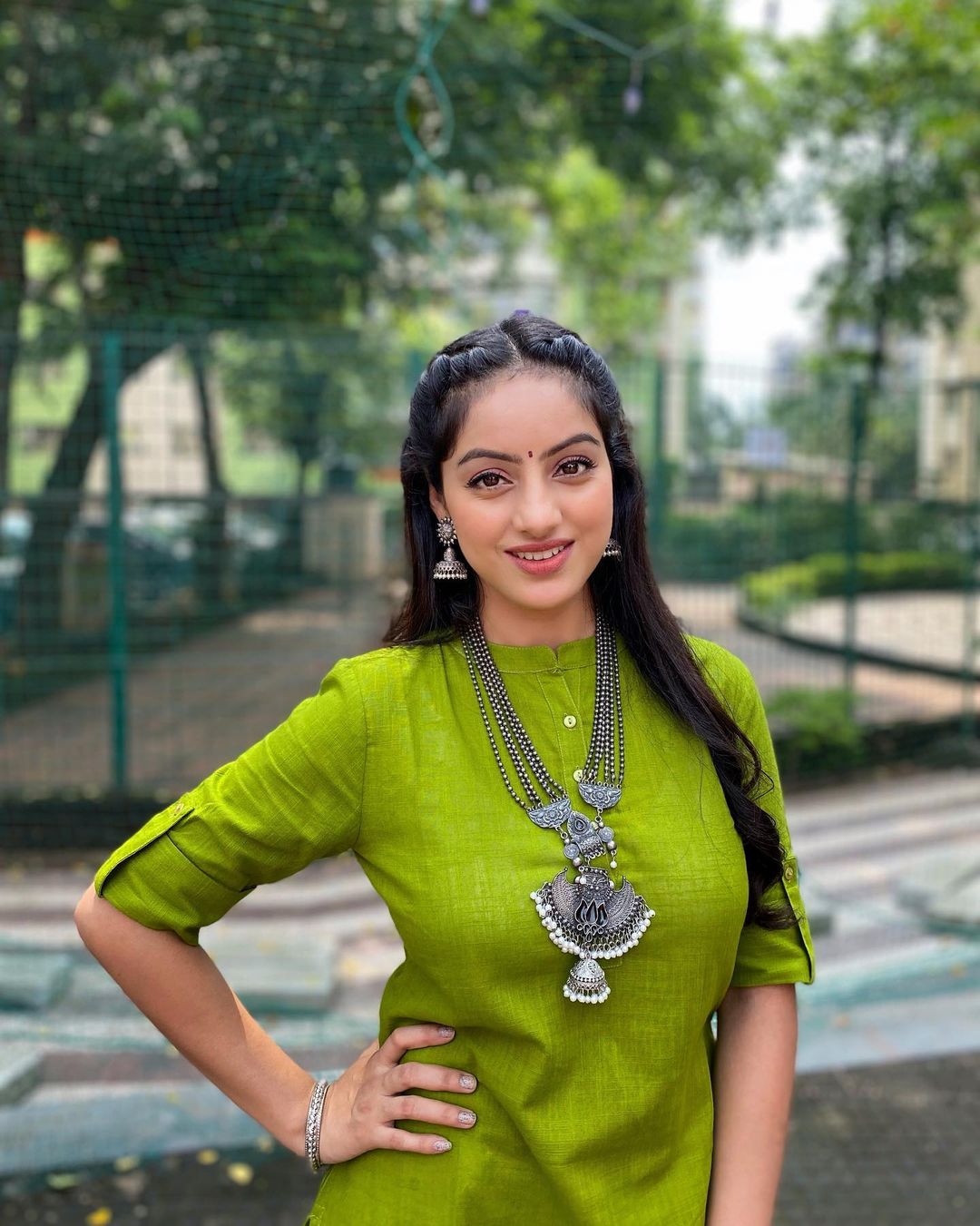 The shift occurred in my life in 2010, when I realized I needed to take this seriously because previously, I had only considered working in Delhi as an actor and had never considered going to Mumbai. I didn't feel confident enough to travel to Mumbai.
One must prepare themselves both internally and externally to take risks. It eventually happened to me, and I developed the courage to take that risk as I grew older. In 2007, for example, I wasn't confident enough to tell my family about pursuing a career in acting as no one has ever worked in the acting industry in my family. So, I used to do it in secret without telling my parents.
It was in 2010 when I joined the theatre and was performing in my first play that I told my parents about acting. I struggled for 2-3 years without telling anyone before finally revealing it to them. It was extremely difficult for me to pursue acting because my family wanted me to change my field as I was a bright student.
My family didn't want me to follow such a risky career where I wouldn't be able to live with them and where there was no guarantee of success. They were unhappy with my decision to move to Mumbai because I was earning a good living in Delhi.
They tried to stop me, but I wasn't happy with that 9-5 job, and I didn't want to do that. I wanted to pursue acting, and I successfully convinced my parents.
How supportive your family has been throughout your acting journey?
Until and unless you become successful, there is no one, and this is the truth of life. Every family is afraid of failing. People who care about you would never wish for you to fail or become unsuccessful in anything.
My family was also concerned that I would fail as an actor because they had never seen me act or dance, and they were correct. As I previously stated, I was such an introverted and nervous person that I used to get nervous even when receiving a prize.
As a result, parents of such children would be concerned about how their child would excel in such a large industry. My parents tried to convince me to change careers, but I got my break when I auditioned for Diya Aur Baati Hum in Delhi and was shortlisted. So I tried to persuade my parents to let me go to Bombay and give my final audition, and then I'll do whatever they want me to do after that.
Fortunately, I was chosen for the show. After that, I had my family's support; they initially provided me with financial assistance when I first arrived in Bombay.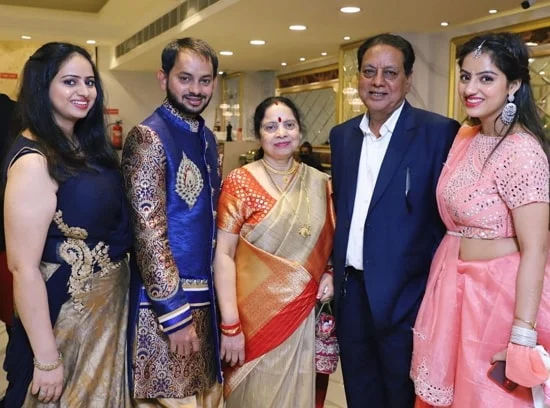 My sisters accompanied me because my parents were unable to do so as my brother was in school, and they could not leave him. So I brought my sister with me. My parents helped me in every way they could. They only wanted to see me succeed, and fortunately, it happened.
Tell us about the moment when you received the offer to portray Sandhya in Diya aur Baati Hum
When I got the offer to play Sandhya, I was completely taken aback. I had no idea when I moved to Mumbai that I would be cast as a protagonist and as the main character for Star Plus, which will air during prime time.
All of this was a figment of my imagination. I never imagined I'd be able to work for my favorite channel, Star Plus. I was surprised and shocked because my mother and grandparents used to watch Star Plus serials a lot.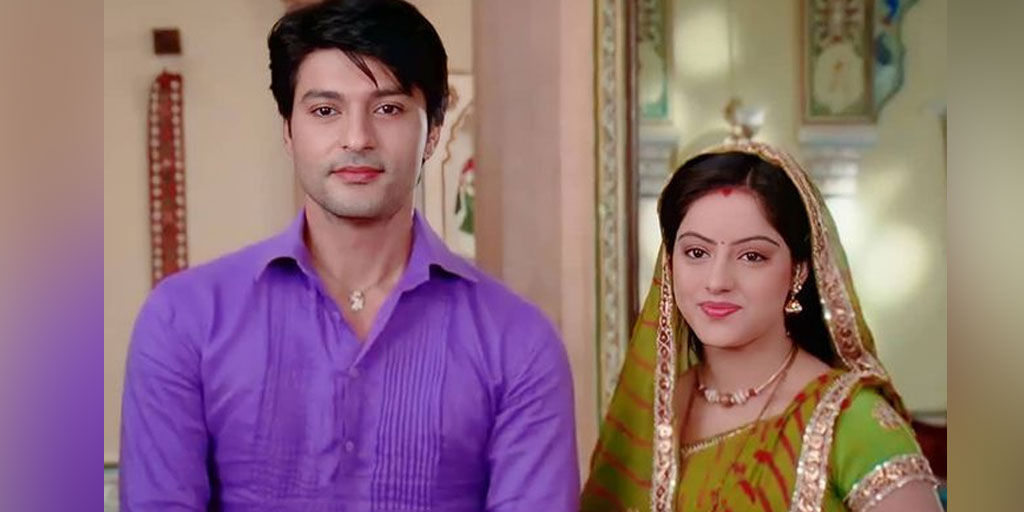 The only thing that mattered to me was that my parents and grandparents could watch me even when we lived miles apart and could see me on their favorite channel every day. I wanted my grandmother to like whatever character I played, and that is exactly what happened.
Sandhya's character was my grandmother's favorite, and she was very proud of me. I consider myself extremely fortunate to have landed such a good character on such a popular channel.
How did you start preparing yourself to portray the role of Sandhya? How much is Deepika similar to Sandhya?
It happened gradually. In some way, I related Sandhya's story to mine. As you may know, Sandhya lost her parents in a bomb blast in the first few episodes of the show, and she then marries into a conservative family where she is unable to do anything she wants.
So, I tried to relate it to my own life because I had become distant from my parents due to my acting career, which had never happened before. I had never left my parents before. So, because I was missing my family, I tried to incorporate that into Sandhya's character.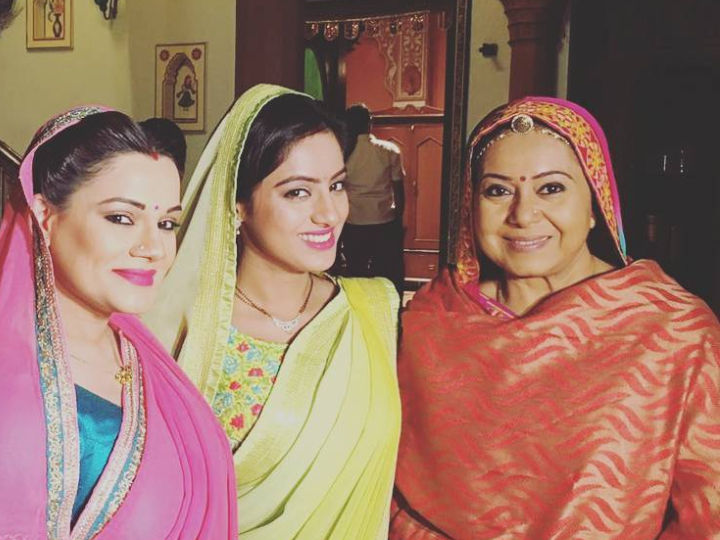 My life changed dramatically when I moved to Mumbai because I had no one here, no friends, no family, no relatives. Sandhya's character required loneliness, so I transferred it from my real life to the screen. I used to realize what I was going through between shots, so it worked for me.
I believe that my honesty and love for this profession and my transparency served me well. Aside from that, the show's writing and direction were excellent. My co-actors were also fantastic, so I gained a lot of experience from them.
Sandhya and Deepika have some similarities. I'm not completely like Sandhya because I'm not a cop in real life. Sandhya was a major character, so there are fewer similarities, but the crew assisted me in developing myself appropriately. Every scene was so difficult that I used to be nervous before doing it because it was so different from me, but it helped me become a good actress.
What does the future look like for you? What kind of roles would you want to do in the coming times? Tell us about your upcoming projects?
I'm looking for roles that are both realistic and interesting. Sandhya, for example, was a very heroic character. Now I want to play natural characters based on real life, and characters that can inspire people and be relatable to them.
My upcoming projects will be out very soon, so I'm just waiting to see how much the audience loves them.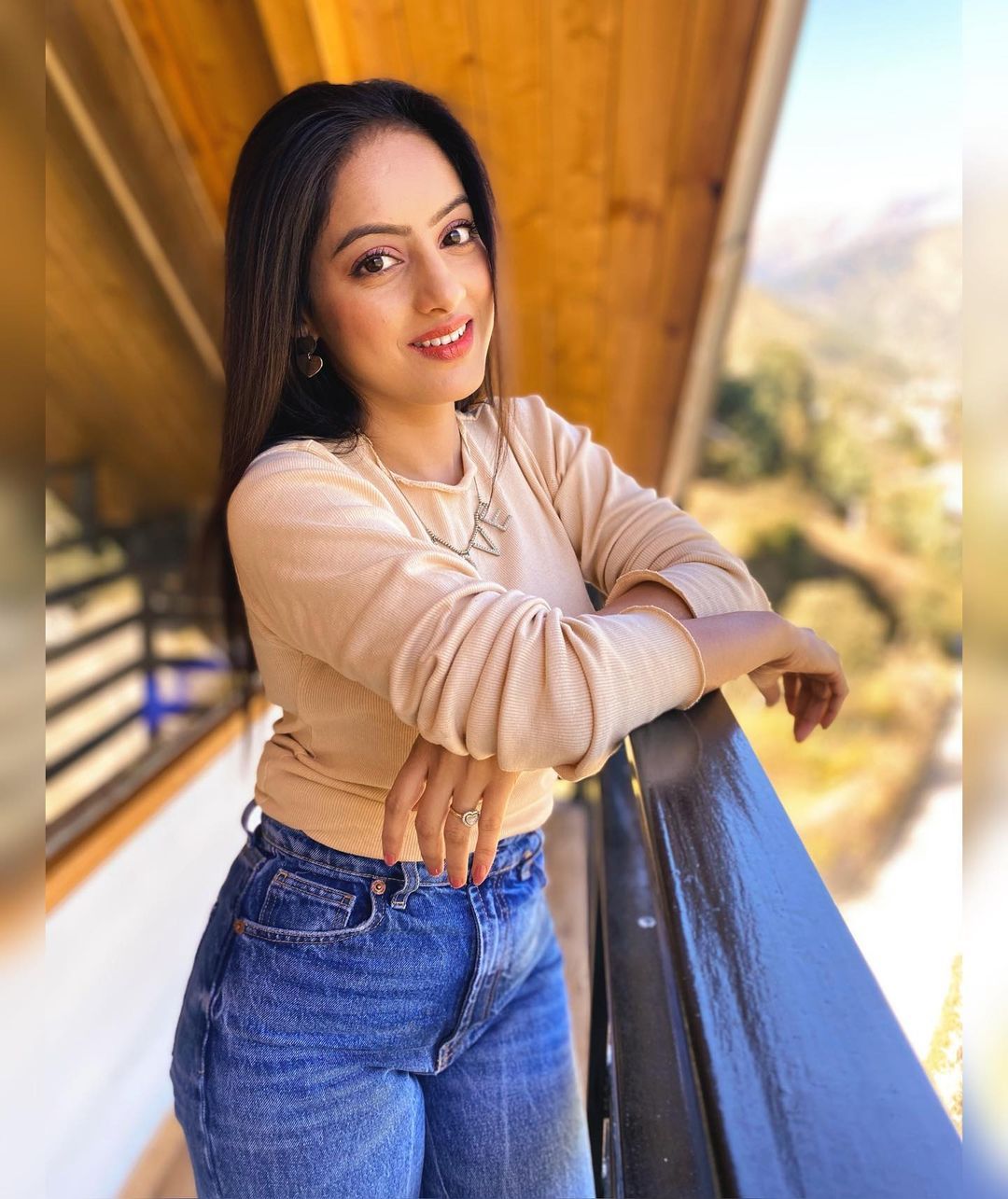 What would be your advice to every young kid who wants to pursue a career in acting?
Be natural and honest. Nothing can stop you if you are honest with yourself and with others. Try to learn about yourself so that others can understand you.
Knowing yourself is the most important step. How will others understand you if you don't understand yourself? When it comes to performing and acting, it's critical to understand your strengths and weaknesses.
Exercise and meditate regularly, and watch good movies. People will always appreciate you regardless because they don't care about growth but never become overconfident as a result.
When you do theatre in school or college, your friends praise you a lot, and you become overconfident, but when you do shooting in real life, it's a completely different experience, and that overconfidence can do you a lot of harm.
You must be able to take criticism, learn from it, and accept it. Make the best of it and work on criticisms and improvements.
The acting industry is fantastic; it has given me so much. Thus, I would advise you to work on yourself and prepare for this industry.
---
"Tough times never last, but tough people do." Road to Fame, a Publication by Tealfeed, gives a sneak-peek into the inspiring journeys and struggles of celebrities who made it big with their passion and determination.
--- ---
Related Articles