Say Goodbye to Financial Fear with a Financial Advisor
Author of the book, "Retirement Secrets". Request a FREE Copy of the book today!
---
Salvatore Magaraci
10 months ago
|
2 min read
---
Financial fear is a common feeling that can keep individuals from taking the necessary steps to properly manage and grow their finances. Having a financial advisor can help alleviate this fear while providing insight, guidance, and peace of mind. With so many financial advisors available, it can be difficult to decide which one will be the best fit.
When it comes to financial planning, it is essential to select a trustworthy financial planner. A professional who is knowledgeable and experienced in the field of finance can help individuals and families make sound decisions that will have both short-term and long-term positive impacts on their finances. It is important for someone looking for a trustworthy financial planner to do their due diligence when selecting the right person for the job.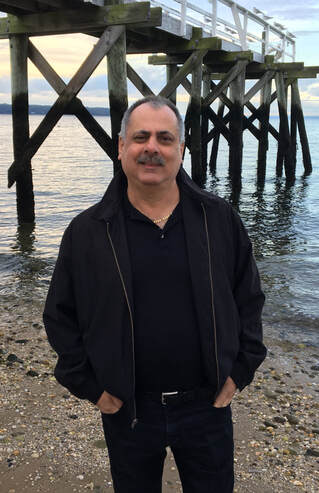 When choosing a trustworthy financial planner, look for one with the proper credentials such as being certified by a reputable organization like The Certified Financial Planner Board of Standards or being registered (Financial Industry Authority). Additionally, check out online reviews from past clients to get an idea of how satisfied they were with the service they received. Ask questions during an initial consultation to determine whether or not this person has the necessary knowledge, expertise and experience needed in your specific situation.
Secure Your Future with Proven Financial Advice
Are you looking for proven financial advice to help secure your future? With the right strategies and knowledge, you can improve your finances and ensure your long-term success. Having a good financial plan is essential for building wealth, achieving goals, and protecting yourself from unexpected events.
The key to finding reliable financial guidance is to look for advice that has been proven effective by others. You should also seek advice from professionals with a wide range of experience in different areas, such as investing, budgeting, retirement planning, estate planning, insurance protection and more. There are many resources available online that can guide you through important steps towards creating a better financial future. Additionally, reputable banks or financial advisors can provide additional assistance in developing sound investment strategies tailored to meet individual needs.
In conclusion, financial freedom is within reach for anyone who is willing to commit to a plan and take the necessary steps towards achieving their goals. Secure your future with proven financial advice and you will be one step closer to living in a state of financial independence. Take the time to research different methods and strategies, stay organized and implement modifications as needed. With discipline, patience, and dedication you can create a secure financial future for yourself. Don't wait any longer - begin taking action today to secure your future!
Read more: Sal magaraci
---
Created by
Salvatore Magaraci
In Retirement Secrets, authors Sal Magaraci and Shon Peil explain in simple language and real stories how to eliminate the confusion of planning for your retirement. You'll understand why they believe your retirement should be a top priority and how to properly plan for retirement without taking unnecessary risks.Each chapter focuses on one of the primary areas you need to address in order to have a safe and secure retirement.
--- ---
Related Articles