This scholarship-providing platform can land you at your dream school/college
Manjeet Singh, CEO of Buddy4Study talks about this scholarship-providing portal is helping students
A large segment of India's potential workforce is unemployable. With 76.04% literacy rate and an increasing number of dropouts failing to enrol or complete any form of higher education, the situation is worrying.
Financial constraints, lack of know-how about education funding schemes are some of the key contributors to this effect.
Buddy4Study, since 2011, is endeavouring to bridge the gap between scholarship providers and scholarship seekers. Manjeet Singh, CEO & Co-founder of Buddy4Study talks about this scholarship-providing portal is helping students along with discussing the past, present & future of Education in this exclusive interview with CoFoundersTown.
Check it out!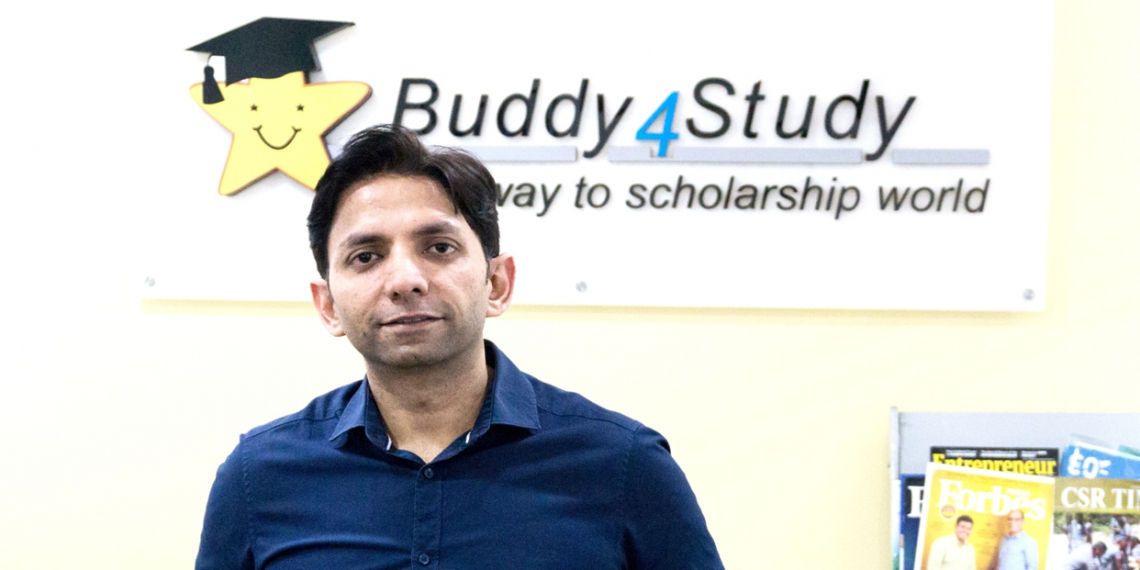 Q. How much has education evolved in the last decade in India?
If we assess the evolution of education in India over the past decade, it will be mainly around the Right to Education Act (RTE). RTE was implemented at the beginning of the decade and made an impact in 3 key areas:
Increasing gross enrollment ratio till Class 8
Improving infrastructure at schools such as playground, classrooms, toilets etc
Improving student to teacher ratio
Though this act ensured that children attend schools, it had a limited impact on the quality of learning in the schools. Additionally, RTE solves the financial problems of underprivileged children up to class 8th only and students are left to fend for themselves for higher education.
Q. Which trends dominated the education sector in the 2010s?
Adoption of technology in education has been a major trend in the 2010s. It all started with the development of audiovisual educational content and the use of computers in delivering lessons in classrooms.
Today, we find schools with fully integrated smart classrooms equipped with interactive content. With advances in data sciences and machine learning, we are talking of tools that adapt to student's learning ability.
Technology has not only impacted inside school education but also impacted outside school education whether in the form of new-age online coaching classes, or massive open online courses (MOOCs) for skill up-gradation and self-learning apps.
CSR law 2014 has also played a major role in supporting the education sector in India. Corporates have invested their CSR funds in setting up schools or supporting schools with additional infrastructure such as smart classrooms, innovation labs or additional teachers and last but not least scholarship for meritorious but economically weak students.
Q. As we step into a new decade, what are the biggest challenges in the education industry?
Right to education has played a critical role in improving gross enrolment ratio till Class 8 but enrolment beyond higher education continues to be poor. Many students drop out of education due to lack of funds.
Apart from this, learning outcomes in education institutes continue to be poor. As a result, many graduates find themselves lacking skills to find a job. These graduates need industry-specific skills as well as life skills to cope up with the pressure of the corporate world.
Q. What's the biggest gap you felt while you started working on your own start-up (Buddy4Study)?
We saw poor gross enrollment ratio in higher education as a major challenge. And we saw an opportunity in huge CSR funds which needs to be channelized to solve this problem. We were fortunate to get the support of marquee brands such as Fair and Lovely, Loreal, Colgate, HP, and IDFC First bank in our mission.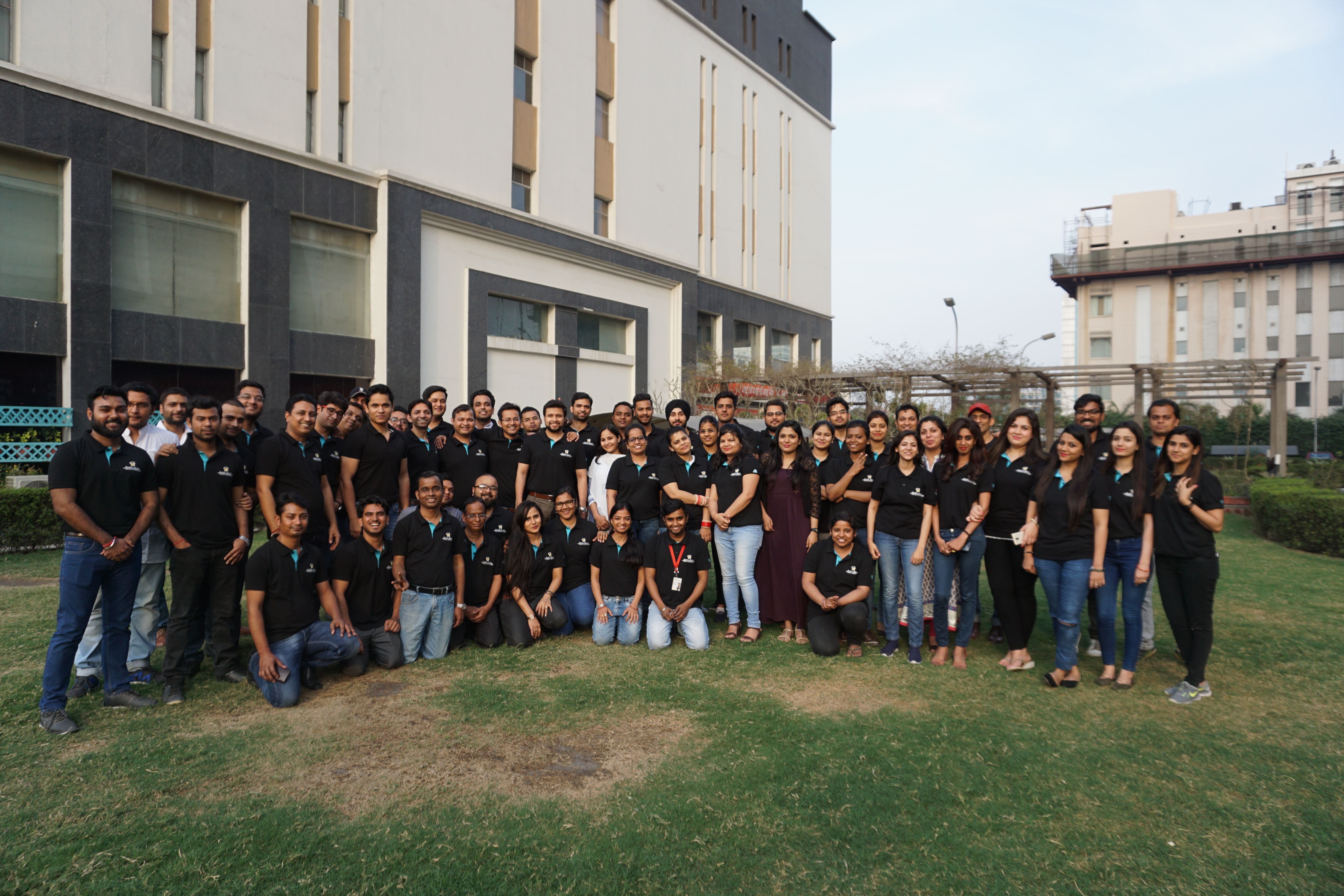 Q. How's Buddy4Study solving this problem?
Buddy4Study has provided a platform to students where they can find information about scholarships to solve their financial problems in pursuing higher education. They just need to create their profile and provide us with information to match them with a stream of scholarships being onboarded on Buddy4Study platform. Many of our corporate partners support students for the full duration of their courses and even provide mentorship through their employees.
Q. Take us through the process of connecting the students with a relevant scholarship!
Students create a profile on Buddy4Study and provide information such as their present class, marks of the previous class, family income, religion, caste, location, and interest areas. Our AI-driven algorithm then keeps matching them against ongoing scholarships and let them know which scholarships they can apply today.
In case, there is no matching scholarship on a particular day, they will get an email and SMS communication for any new scholarship onboarded on our platform.
Q. With so many applicants needing scholarship, how do you maintain transparency while filtering the deserving candidates?
Candidate qualification is done through an algorithm based on the data provided by them and criteria set by corporate. This ensures transparency in the first-level filter of the candidates.
Manual effort is only required in verifying documents provided by students. Once documents are verified, corporate finalizes candidate based on ranking done by software.
Q. What has been the marketing strategy to make students aware of you providing them with an opportunity?
More than 30 lakh student visits Buddy4Study.com and we have registered user base of 30L+. Our social media channels also have a lakhs of followers which helps us in propagating scholarships to a large segment of students.
Apart from this, we have 200 media partnerships who publish our scholarship alerts and inform students in Tier 2,3 and 4 towns of scholarship opportunities.
Q. With internet not yet reachable to students in many parts of the country and them being the one who needs it the most (often), how Buddy4Study plans to tackle this challenge?
Through our media partners, we are able to reach the interiors of the country. Most of the students then can reach out to us over the phone and we guide them through the application process. Our on-ground team in many states is also in touch with schools and regularly collects application forms from them to apply in our scholarships.
Q. A very large percentage of student's drop out of school and colleges every year due to lack of financial resources. How does that section fit into the future plans of Buddy4Study?
We are solving this exact problem by getting them scholarships from CSR funds.
11. A recent report claimed that more than 70% of the graduates lack the skill-set and are unemployable. Since Buddy4Study has been working on providing students with relevant opportunities, and to see many students still turning out to be unemployable must be heart-breaking! Do you have plans soon to work towards improving the scenario in this aspect?
Yes, and we studied the reasons for the same.
In discussions with our corporate partners, we have identified that skilling of these scholars is as much important as giving them funds to complete their study.
Hence, in partnership with their employees, we have launched mentoring solutions where graduates will be given career skills and life skills to become employable.
Q. What would be your advice to anyone who is planning to become an entrepreneur this decade?
Our advice will be to work on solving a problem which you are passionate about and do not follow any fad which will dissipate after some time. Education technology is a large field and there are enough problems to solve. Pick the problem which you are willing to give 10 years or more of your life to solve.
---
Ideas are easy, Implementation is Hard, learn from the ones who knows how to start. A Publication by Tealfeed.
--- ---
Related Articles