SEARCH ENGINE OPTIMIZATION
Search engine optimization is one of the best known technique to increase the audience interaction.
By Ananya Gupta
The building blocks of SEO include content,code and credibility.
CONTENT
The content is the major and most essential portion of search engine optimization. Without keyword-loaded HTML text on all key pages, there is little chance for a Web site to gain high visibility in search engines. Search engine spiders can't read what they can't see. Without eyes, the spider does not inherently know what an image or Flash animation depicts or contains, and therefore it will never give that content as much weight. In a similar fashion, sites with frames are a problem because the spiders have trouble locating multiple frames and only tend to index one frame before leaving. In order to show up in the top 10 (or even top 30) search engine results for any given search phrase, it is important to ensure your target phrases are embedded regularly throughout the page in question. Look for opportunities to emphasize the phrase throughout the body by bolding , italicizing, underling or hyperlinking to other relevant content.
CODE
With the proliferation of database-driven content management systems much of the source code behind a web site that helps define the content and layout is large and clumsy. Spiders have trouble with some forms of programming languages that may make it easier to build or manage a web site, like Javascript. The ideal solution to ensure your site is thoroughly indexed by search engines is to design it to widely accepted web standards.Now, it's critical to understand one more element that affects how search engines like Google determine which site out of millions is displayed for a term like "luggage." Even if every page of your site has a reasonable occurrence of that term, and the URL and tags in the source code are optimized for the term, you still may never appear in the first 100 pages.
CREDIBILITY
To push yourself above this competition,you need to build a sense of credibility with the search engine.The best way to do that is to make contacts from a popular and relevant site that is ideally popular and is also frequently visible in your search. A common side effect of a poorly executed SEO campaign is a lack of additional leads or sales. That usually indicates your keyword terms missed the mark and need to be re-evaluated for relevant to the target audience. The right keywords = leads and sales. The best way to evaluate your your keyword phrases is to closely monitor and analyze your site traffic via a web analytics package.It might help in increasing the site traffic in many different ways. You can also utilize free tools from Google to evaluate new phrases and you can implement their conversion tracking tools to see which phrases convert paid search and apply those learnings to your SEO efforts.
Keyword Research: If you want to generate traffic through search, it's best to do keyword research before you start writing. This way, you can focus on keywords for which a certain amount of search volume already exists – in other words, write towards topics that people are already searching for information about.
Keyword Optimization: Know where and how to use keywords in your content for maximum searchability.
Content Organization: The content on your site should be organized in a logical way. This is not only good for seo,but it also helps visitors on your site find other related content easily. (The longer they stay on your site, the better.)
Content Promotion: Increase visibility to new content you create by sharing it on social networks and building links to your content (both internally and from external sites).
The people should also keep in mind that search engine traffic is not the only goal.If it is so,then your results will probably suffer. In order to please both the search engines (who will reward you with high rankings over time) and potential customers and return visitors, you need to offer value above and beyond search engine optimization. In other words, don't produce "thin" content that ranks and get clicks, but doesn't provide any additional value to the search engine user. Sites that promote "thin," low-value content run the risk of being penalized by Google; they also tend to have high bounce rates and low conversion rates.
HOW TO DEVELOP AN SEO CONTENT STRATEGY
If you are producing content in an unorganized manner,hoping and praying that some of it eventually ranks then it is time to commit to a more methodical manner.
DEFINE YOUR GOALS
The very first task is to define your own goals as a website owner.You should question yourself and plan a strategy if you are looking to drive sales through your website?Do you promote your site via ads and therefore just want to increase traffic and return readership?Your goals will determine what type of content you should focus on.So,plan your goals accordingly.
WHAT IF THE GOAL IS TO DRIVE PRODUCT SALES
If you're primarily trying to drive product sales, your primary focus should be attractive, informative product pages that are optimized for both search and conversions. Your secondary focus could be helpful blog content that illustrates when and how to use your products, linking to those pages where relevant (it's best if your blog is not entirely self-promotional, though).
ALWAYS CONSIDER YOUR AUDIENCE
Know your audience – surveys and your analytics software can help you get a better picture of your typical visitor or client. Consider developing marketing personas, or characters that represent your ideal site visitors and customers. Then think about what kinds of content those personas would be looking for.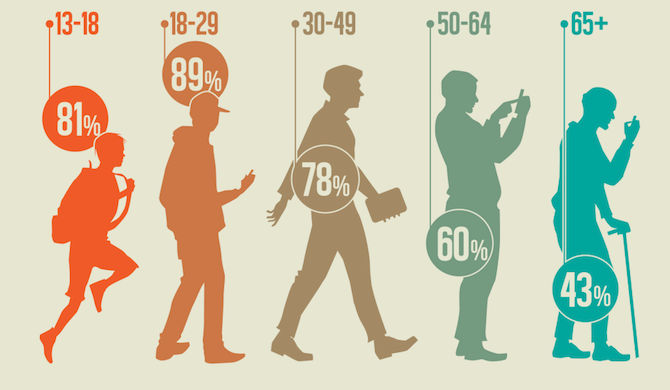 CREATE AN EDITORIAL CALENDAR
Once you know whom you are targeting and why,you can start to build an editorial calendar. An editorial calendar is a schedule that dictates when you will publish new content and what type of content it will be . This will help you stick to a regular schedule.
A few tips for creating an editorial calendar:
1) Give yourself plenty of lead time-When you are producing more complicated types of content,it often needs multiple rounds of edits and is therefore time consuming.
2) Don't plan too far out in advance- don't try to plan out a schedule for the next year and risk wasting a lot of time and effort because calendars usually get derailed after a month or two due to changes in budget or staff.
Analyze and re-assess
Regularly analyze your SEO content to see what's working and what isn't. Good measures of success and engagement include page views, links, comments, social shares (Facebook likes, tweets, etc.) and conversion rates.
---
--- ---
Related Articles