Search Engine Optimization (SEO) Simplified
Search Engine Optimization, can rank without? How long? Improve Traffic. Improve Website SEO Structure. SEO Strategy & Practices. On-Page & Off-Page
---
Subham Das
5 months ago
|
3 min read
---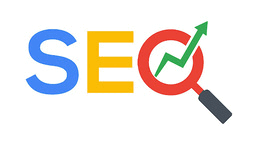 Search engine optimization (SEO) can be an effective and affordable way to increase the visibility of your website. It requires consistent effort, but when done properly, it can bring in quality, highly targeted organic traffic. This article outlines 15 essential SEO strategies that you can use to get more traffic to your site.
What are the 4 types of SEO?
1. On-page SEO: This type of SEO focuses on optimizing individual web pages in order to rank higher and earn more relevant traffic in search engines.
2. Off-page SEO: This type of SEO refers to activities undertaken outside of the website to improve its search engine rankings. Examples include link building, content marketing, and social media marketing.
3. Technical SEO: This type of SEO focuses on optimizing the backend of a website in order to ensure that it is easily crawled and indexed by search engine bots.
4. Local SEO: This type of SEO focuses on optimizing a website to be found in local search results, such as those provided by Google Maps.
Identifying Your SEO Targets: Unpaid Traffic and Quality Traffic
Read on Search Engine Optimization
What Are the Benefits of Quality and Quantity of Traffic?
on my Blog
Understanding the Process of Improving Quality and Quantity of Website Traffic with SEO
3 Tips to Improve Your Site Architecture for SEO
Search Engine Optimization Techniques to Increase Website Traffic
Optimizing Search Traffic from Clicks to Conversions
SEO Marketing: Putting It All Together
Search engine optimization (SEO) marketing is a powerful tool that businesses can use to increase their visibility online, reach more potential customers, and boost their sales. To create an effective SEO campaign, there are several steps that should be taken.
The first step is to conduct keyword research. This will help you determine the words and phrases that potential customers are using when they search for products and services like yours. You can then use these keywords in your website content, page titles, and URLs to make sure that your business appears high in search engine results when customers search for those terms.
Next, you need to create content that meets the needs of your target audience. This could mean creating blog posts, videos, or other forms of content that address the questions and topics that your customers are interested in. Additionally, it's important to focus on quality over quantity when it comes to content creation. A single well-written blog post is much more likely to draw organic traffic than a dozen low-quality blog posts.
Third, you should look at ways to improve your website's loading speed. Pages that take a long time to load tend to rank lower in search engine results, so consider running tests and making changes that will decrease the time it takes for pages to load.
Finally, you should consider link building as a way to increase your visibility online. Link building involves getting external links from other websites to your own. This has a positive effect on your SEO rankings, as the more external links you have from authoritative sites, the higher you'll rank in Google's organic search.
When used correctly, SEO marketing can be a powerful tool for businesses of all sizes. By doing keyword research, creating quality content, optimizing for speed, and performing link building, you can ensure that your website gets found by the right people and generates more leads and sales.
SEO Strategies and Best Practices
Read on Search Engine Optimization
Making the Most of Your SEO Efforts
Can I Rank a Website Without SEO?
How Long Does It Take for SEO to Work?
#seo #searchengineoptimization #onpage #offpage #title #description #url #optimize #benefit #keyword #serp #search #google #bing #searchengine #SocialMedia #blog #content #website #traffic #organic #visitor #ctr #cta #process #improve #seotips #architecture #technique #strategy #cro #conversion #digitalmarketing #onlinemarketing #bestpractice #time #timeframe
---
DIGITAL MARKETING STRATEGIST @IIM Calcutta. I BLOG, make VIDEOS, SHORTS, and TALK about Advanced Digital Marketing, Guerrilla Marketing, Growth Hacking, etc * DIGITAL MARKETING STRATEGIST @IIM-Calcutta * Inbound & Content Marketing @HubSpot * AdWords & Online Marketer @Google Quora Community [External Contents + Videos/Shorts + Q&A] https://followsubhamdas.quora.com/ OR Email Subscribe? [Internal Contents + Pictures + Videos/Shorts] http://eepurl.com/ihOP5X
--- ---
Related Articles