The Secret Weapon to Giving a Killer Remote Presentation in the Age of COVID-19
How augmented reality can make your remote presentation a success
---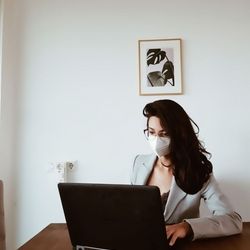 ---
As companies struggle to protect their employees from the spread of coronavirus with travel restrictions, quarantines and remote work arrangements, it's almost certain that in-person meetings with teams, customers, or partners may be cancelled for days, weeks — or potentially months.
This means that all your meetings, presentations, and conferences need to be either postponed indefinitely or transferred to online. The latter seems like the better solution.
As it happens, online meetings with video conferencing became a normal part of our everyday working life sooner than we thought.
And despite all the perks of working remotely — sending emails in your pajamas, getting to hang out with your dog — the truth is, video conferencing is not a great substitute for talking face-to-face.
It is practical and convenient, and it allows everyone to be where they need to be (at home actually) in their own context.
But figuring out how to get everyone where you need them to be in the context of the meeting can be a struggle, especially if you're going to make key product presentations or share new product ideas and want your audience to be as engaged as possible.
So, how do you maximise audience engagement? How do you explain yourself as clearly as possible? Finally, how do you make your words achieve your goals?
Meet Augmented Reality video conferencing, a technology that has the potential to turn your abstract ideas or static presentations into tangible 3D visualizations in real-time during your virtual meetings.
You as a business can employ augmented reality conferencing to engage your audience on a higher level, sell your products and services more effectively, deliver impressive product demonstrations or make meetings more productive overall.
First, let's define what augmented reality conferencing actually is.
What Augmented Reality conferencing is
The idea behind Augmented Reality conferencing is simple: Take a popular mobile-based conferencing and screen-sharing application such as BlueJeans or Zoom and revolutionize it with innovative three dimensional virtual content that is integrated with our physical world.
To do this, the first thing that you need is an augmented reality visualization tool that easily links with your preferred conferencing system, such as the Arloopa app.
The Arloopa app is an augmented reality application with a library of 3D models that can be launched at any moment during online conferencing. It places virtual objects into the participants' view through screen-sharing.
How Augmented Reality conferencing works
Do you want everyone who is watching your presentation or demo to see a 3D visualisation of the objects you are talking about?
Augmented reality conferencing allows digital content to pop up within your real environment, creating a crisp display that's comfortable on the eye. The virtual objects can be zoomed in, rotated or otherwise manipulated to show what you want to show.
It would be a good fit for something like, say, an agency pitch in which several products or commercial campaigns could be arranged around a room and piled on top of each other, all in a view that is shared by different participants.
Various kinds of maps, charts or models can be placed upon a tabletop to make your presentations more understandable for other participants. Data can also be brought in dynamically via live updates (see COVID-19 live 3D mapping in augmented reality).
In its simplest forms, AR conferencing certainly provides a more engaging way to collaborate than existing 2D tools, which is at the very least a promising productivity advantage.
In fancier cases, real-time AR conferencing allows performing crucial tasks such as as inspecting factory machinery in order to spot defects or comparing different design options for a future building. Therefore, there are strong financial arguments for implementing what has always been seen as futuristic technology, now.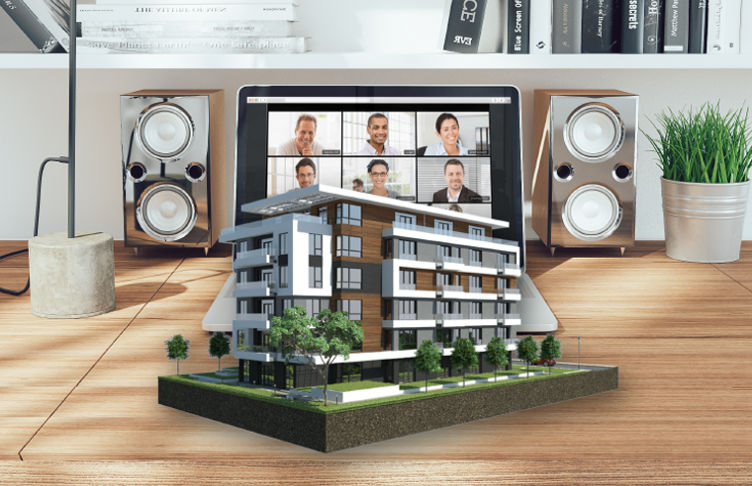 AR opens the door to many kinds of visualizations — 3D-branching processes or mind maps, for example — that are awkward today on flat screens.
How to get started with AR conferencing
Placing your own content into the Arloopa app is easy — you just send it to them via email or even having the team create the models for you.
Arloopa is reportedly already working with big companies who want to test the software among their teams. As more sophisticated business cases are developed, AR conferencing may become the new norm for virtual presentations, after the pandemic situation settles down.
---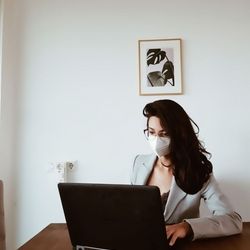 Product Designer
I am a digital nomad, product designer and occasional writer. I have a passion for design, illustration, traveling, creativity and writing about technology. I love sharing meaningful content that educates and inspires people to create.
--- ---
Related Articles