Securing the Right Insurance Before Going Into Business: What You Need to Know
Preparing to start a business? Get up to speed on the insurance you need with this blog post. Learn about what you need to know before getting insurance for your business.
---
Reliant Risk Management
10 months ago
|
5 min read
---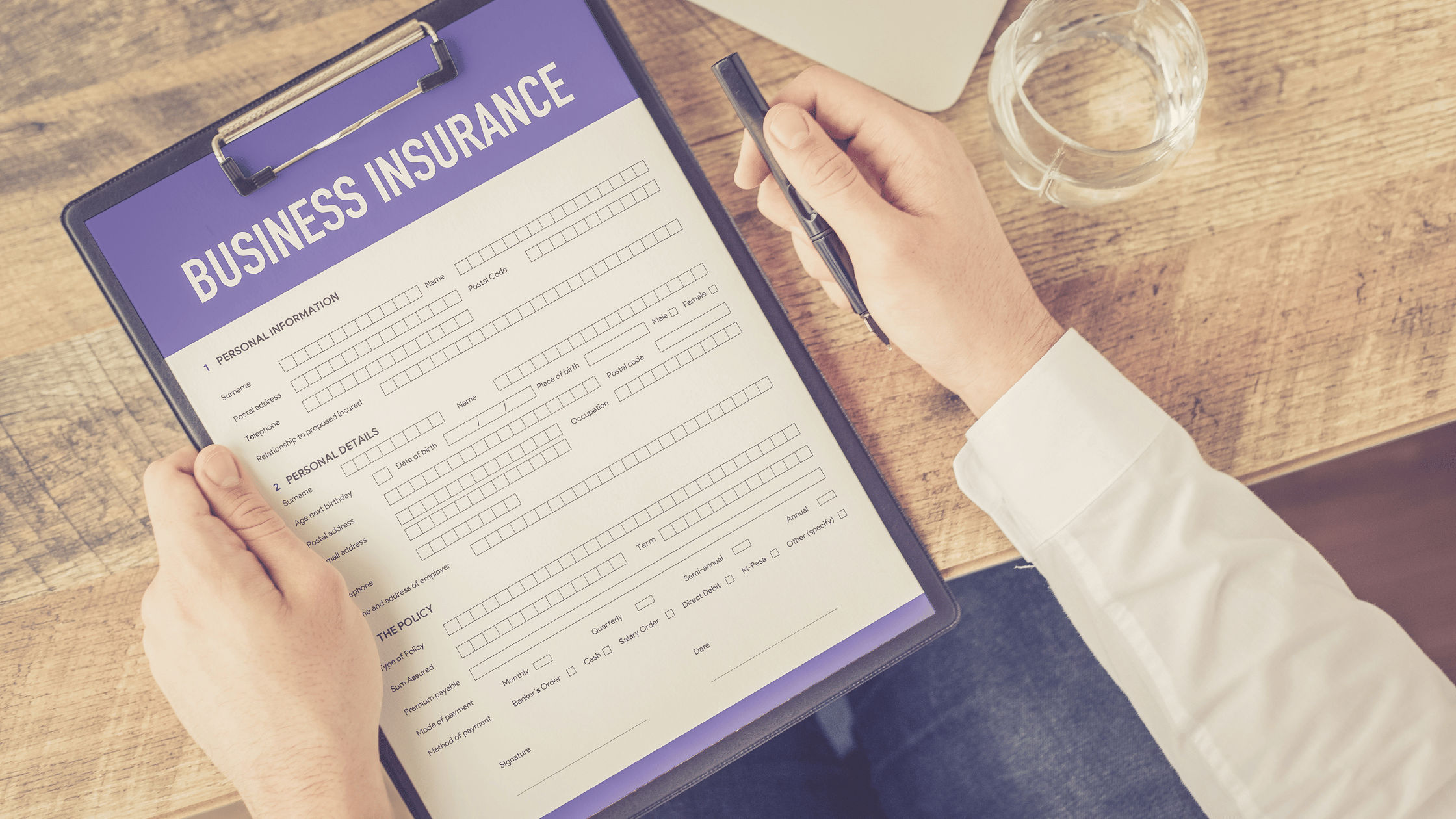 Insuring your business is essential if you want to protect yourself against unforeseen circumstances like accidents or legal claims. Whether you're starting a small business or looking for business insurance solutions, it's important to get the right coverage to keep your company safe. To learn more about securing the right insurance before going into business, this article will discuss what you need to know.
Business insurance protects entrepreneurs from financial losses and legal liabilities that could affect their bottom line. It protects in case of property damage, employee injury, and lawsuits due to negligence or wrongdoing. Knowing which type of insurance is best for your situation can be tricky as there are numerous options available on the market today. However, with the proper research and advice from experts, it's possible to find an ideal policy that fits your needs and budget.
Types of Business Insurance
Every business owner knows that insurance is essential for protecting their venture, however, it can be daunting to understand which types of coverage are needed. This article will explain the different types of business insurance and why they are important for securing your company. Here are the types of insurance you need to protect your business:
Employers' Liability Insurance:

Employers' liability insurance is essential for any business as it covers the legal costs associated with employee-related claims. It also provides staff with peace of mind, knowing that their employer has taken measures to protect them in case there is an issue in the workplace. Employers' liability insurance can offer protection against costly legal fees and damages, providing financial security for businesses of all sizes.

Professional Indemnity Insurance:

Professional indemnity insurance is a type of business insurance policy designed to protect businesses from the financial repercussions of errors or omissions they may make while providing professional services. It can protect against losses resulting from negligence, errors, and/or omissions that could lead to third-party claims. Professional indemnity insurance can protect businesses from the costs associated with legal defence, damages awarded and settlements made concerning these claims.

Public and Product Liability Insurance:

Public and product liability insurance is an important form of protection for businesses. It helps to provide coverage if a customer or user suffers harm due to a product or service provided by a business. This type of insurance covers medical expenses, legal fees, and other damages that may be incurred as a result of any accidents or damage caused by the business's products or services. Public and product liability insurance can help protect businesses from serious financial losses associated with potential lawsuits or claims.
How to Calculate Risks & Costs?
When planning to start a business, one of the most important steps is calculating the risks and costs associated with it. Having the right insurance coverage is essential to protecting your ventures and ensuring that they remain viable even in difficult times. But what do you need to know to secure the best insurance plan for your business?
First, you need to determine what kind of risks are involved. Consider both potential losses from unforeseeable events as well as regular expenses like taxes, wages, and other costs associated with running a business. Calculate these numbers carefully so you can get an accurate idea of how much money will be needed for insurance coverage. Additionally, research different types of policies available that may provide additional coverage or benefits such as liability protection or employee compensation. Finally, compare quotes from multiple providers so that you can find an affordable policy tailored specifically to your needs.
Choosing the Right Insurer
Before going into business, it is essential to secure the right insurance to protect your interests and assets. Reliant Risk Management, an insurance broker based in Peterborough, offers comprehensive advice on how to choose an insurer that can provide the coverage you need.
To ensure you select the right policy for your needs, consider factors such as cost efficiency and coverage adequacy when evaluating different policies. Look at the reputation of insurers and make sure they have a good financial standing before signing up for their offerings. Consider whether their services are available across multiple jurisdictions or countries if you plan on doing business abroad. It is also important to look for features like rapid claim settlement processes, proof of insurance documents, and easy flexibility when it comes to changing coverage types as needed.
Finalizing the Coverage & Deductibles
When it comes to starting a business, having the right insurance is essential. Before purchasing an insurance policy, it's important to consider coverage and deductibles that are most suitable for your business. Finalizing the coverage and deductibles is key to finding the right insurance before going into business.
The amount of coverage needed should be based on the size and scope of the business operation; this helps ensure all areas of responsibility are covered by the policy in case of any incidents or accidents. Taking out additional coverage can help provide more protection, as well as protect from any further liabilities incurred by third parties. When deciding on deductible amounts, consider what you can afford to pay out-of-pocket if there were ever a claim made against your policy; this could save you money in premiums without sacrificing too much protection value.
Managing Your Policy Over Time
Before going into business, it is essential to secure the right insurance. A comprehensive insurance plan can protect your company from potential risks, but managing your policy over time is essential for continued coverage.
The thought of managing an insurance policy can be daunting at first, especially if you've never owned a business before. However, with a few simple strategies and some organization skills, you can stay on top of any changes to your policy and ensure that you remain compliant with all legal requirements as well as current industry trends.
One of the most important steps in managing your policy is staying informed about coverage updates or changes throughout the year. Make sure to read through any information that comes in from your insurer so that you know exactly what's covered under your existing plan and how much each type of protection costs.
Conclusion: Securing the Right Protection
As entrepreneurs prepare to launch their businesses, one of the most important steps they should take is securing the right insurance coverage. Without the right protection in place, business owners can be at risk for costly financial repercussions. To ensure they are properly covered before officially launching their businesses, there are certain considerations entrepreneurs should be aware of when selecting a policy.
When it comes to obtaining business insurance, it's essential to compare various providers and policies to find the best fit for your company's needs and budget. Before making a decision, you should thoroughly review any policy terms and conditions or exclusions that may apply. Additionally, consider any endorsements or riders that could extend coverage beyond what is included in an initial policy offering. Lastly, research whether any special discounts or additional benefits are available from particular insurers that could help lower costs while still providing adequate protection for your business venture.
---
Created by
Reliant Risk Management
Reliant Risk Management is a takeaway business insurance broker in Peterborough Cambridgeshire. They have a wide range of products to choose from and they are always happy to help their customers find the right product for their needs. They offer a wide range of coverages and they are always willing to work with their customers to find the best coverage for their needs. They are a great company to work with and they always have the best interests of their customers in mind. Statistics
--- ---
Related Articles