Before you send to print — 5 tips for print-ready files
This article will help you make sure your files are perfect(or at least good enough)to send to print
Before I became a UX designer, I lived in the print world. Going over my clients' files, checking resolution, matching PMS colors, checking for bleed, all that good stuff.
I've worked with printing all kinds of materials, from large format prints for trade-show booths at CES, to movie theatre popcorn tubs for Cinemark, to souvenir cups for Budweiser, and even…mousepads? Fun fact* Coca-Cola Red CMYK values are 4/100/95/0. Don't ask me why I still remember that.
This article will help you make sure your files are perfect (or at least good enough) to send to print with confidence.
01. Account for bleed when you set up your files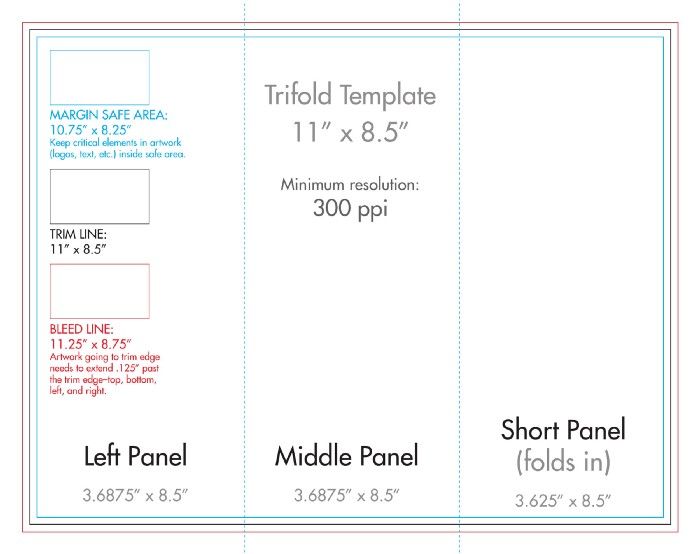 This is one of the most common mistakes I've seen clients make. Whether you're designing a brochure like the template above, or a business card, or a tablecloth, you'll need the extra breathing room.
What is bleed? Bleed is a printing term that is used to describe a document that has images or elements that touch the edge of the page, extending beyond the trim edge and leaving no white margin.
When a document has bleed, it must be printed on a larger sheet of paper and then trimmed down.
A good rule of thumb is to add between 0.25" to 0.5" all around (for paper prints).
In the example above, the bleed line is the red line.
Any images/color that extends to the bleed area will get cut off. For artwork being printed on other materials such as fabric or mesh, more bleed would be needed to account for being laser cut, sewn, or hemmed. At least 1"-10" depending on how large the final print is.
02. Use a Template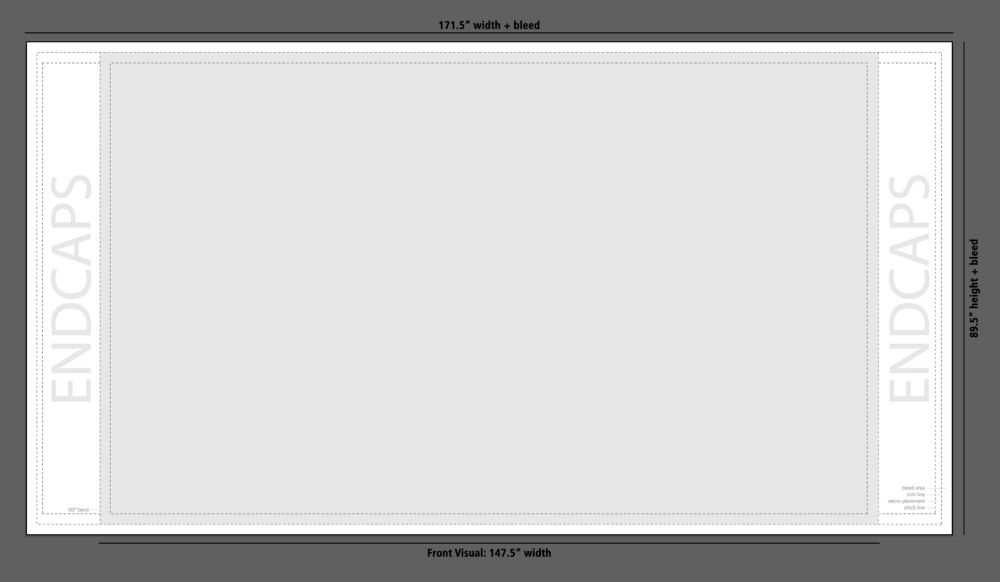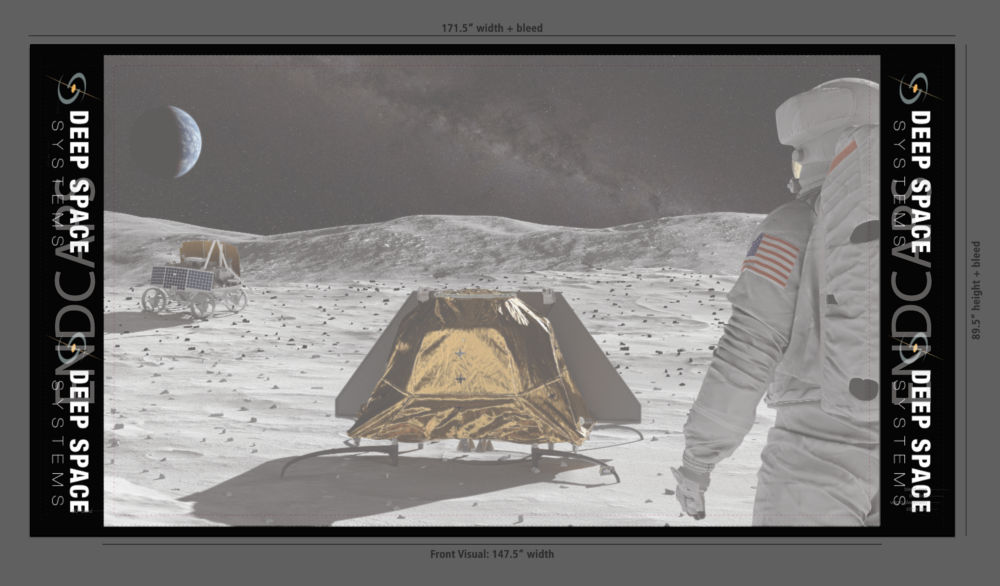 100% of the time, a print vendor will have their own templates to help designers lay out their artwork. As long as you use the template correctly, you can be sure that your final product will look as expected. If not, it will be on the company's end, not yours.
03. Check Your Resolution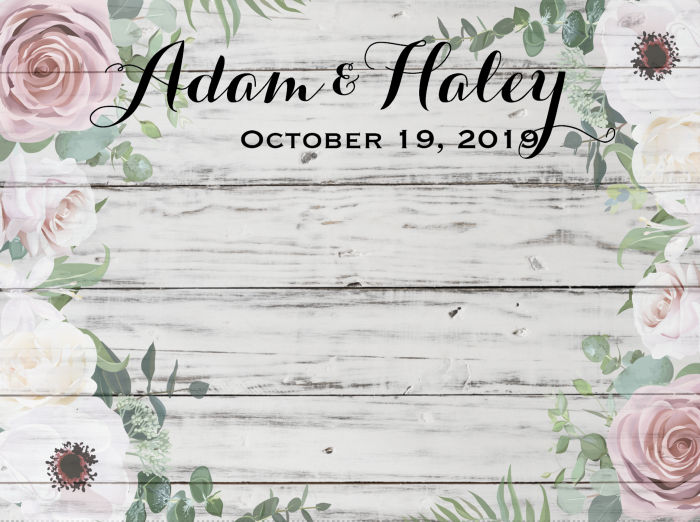 Zoomed Out View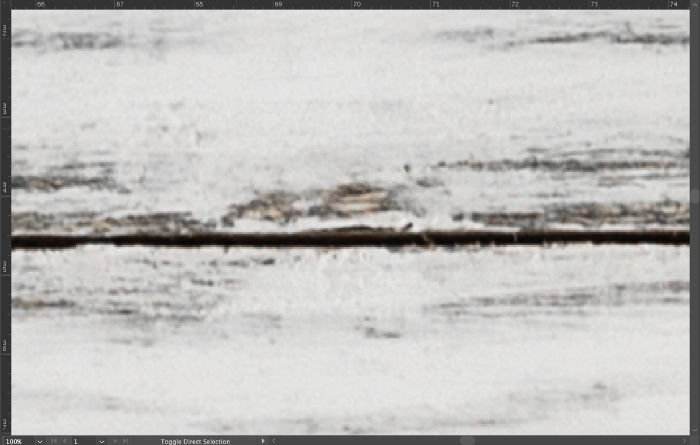 View at 100%
It's easy to design on a screen and think that everything will go smoothly. It looks good at first glance, but if you zoom in at 100%, you'll see that the background is pixelated! For small format, you'll need images that are at least 300 DPI to print clearly, and for large format, at least 150 DPI.
You can get away with low-res images on large format ~sometimes~ because chances are people looking at the print are standing at least 5 feet away, not under a magnifying glass.
If you're worried about file size, try linking your images in Illustrator and sending a folder with said images + the AI file.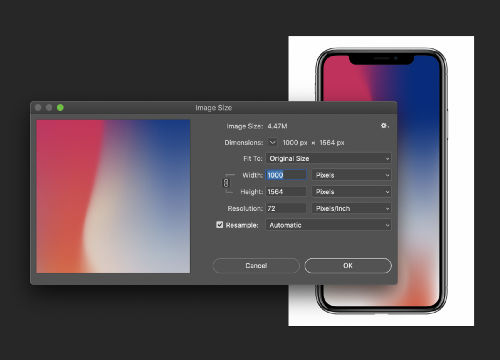 To check for resolution in Photoshop, hold Shift + Command + I on Mac, Shift + Ctrl + I on PC. You can change the values under resolution if it's too low. Note that PS will add more pixels to the image, but it might just blur out the edges. It just depends on how much res you need to add.
03. Make sure your file is in CMYK, not RGB


Left: RGB, Right: CMYK
I could go into depth about the difference between the two, but I'll give you the TLDR; CMYK (Cyan, Magenta, Yellow, Key Black) is for print, while RGB (Red, Green, Blue) is for web.
It's hard to tell the subtle difference with the example above, but once printed, the orange on the right will look dull or muddy.
This tends to happen a lot with skin tones or wood. Generally, images will be added to a file as RGB. As long as your file document mode is CMYK, the overall output will be converted for you once you save it as a PDF.
Stay away from overly bright or neon colors.
They look great on screen, but printers have a hard time replicating the saturation due the lack of pigments in the ink.
04. Call Out PMS/Spot Colors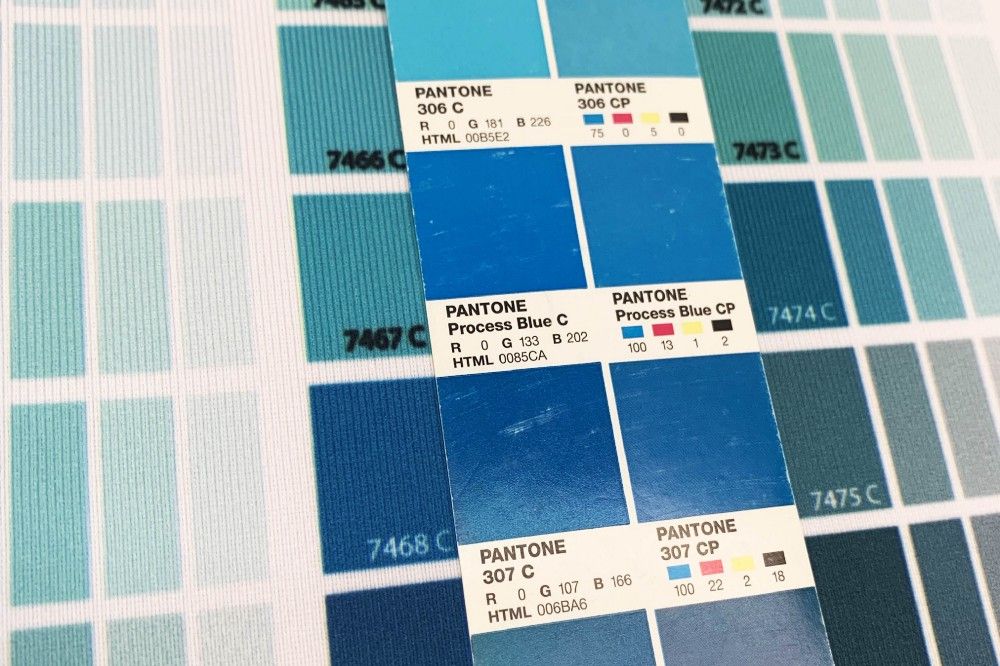 Color is a verrry important aspect to print design. Pantone created a language in which to communicate color and their values.
Most print companies use Pantone Color Bridge Solid Coated if you want to purchase a book for yourself. If you're creating artwork and know that you want a specific shade of blue, it's best to mention that it will be PMS 285 or whatever.
Sometimes, a print company will do some color correction in order to calibrate their machines to match with the swatch book.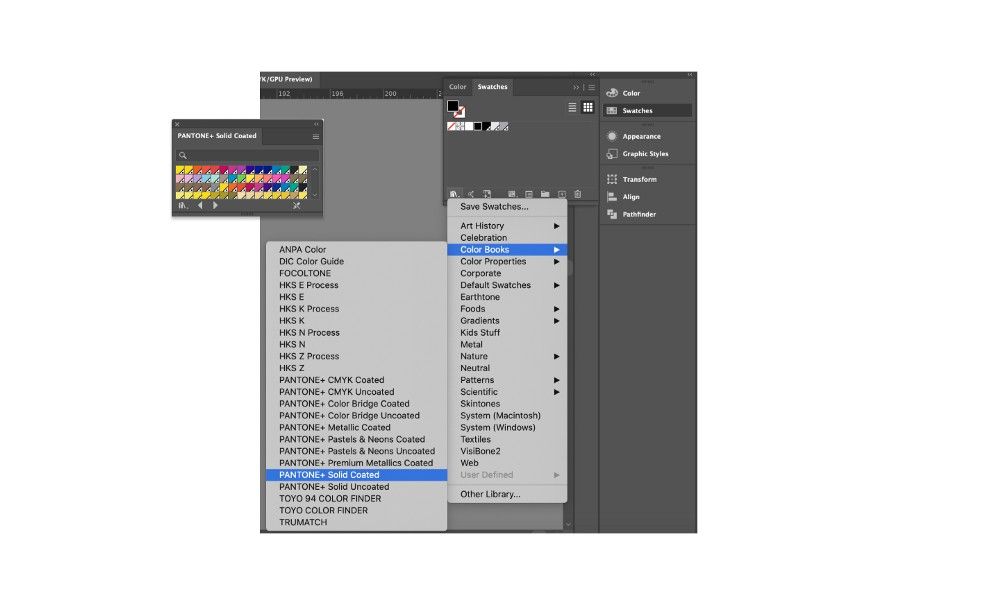 Path in Illustrator: Swatches Panel > Swatch Libraries Menu > Color Books > PANTONE+ Solid Coated
Use Spot colors from this library and add them to your swatches in your file. If you're not sure how to do this, make sure to communicate with your pre-press team that you do want specific colors to be printed.
05. Know What Shade of Black You Want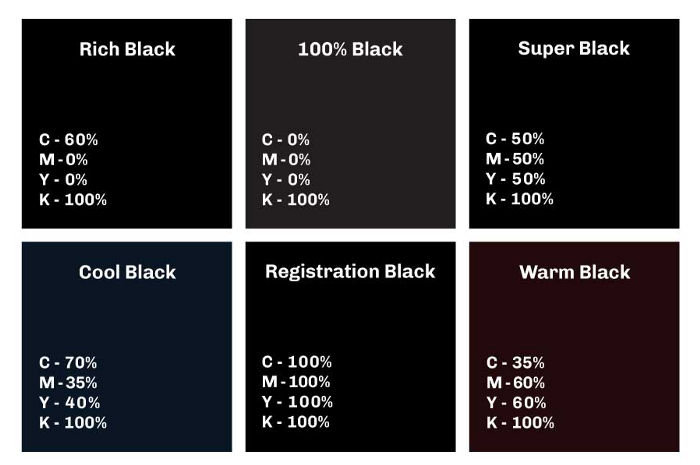 There are different variations of black to take note of, and it usually depends on the substrate (material) you're printing on. It's pretty safe to leave your file 100% black and have the print company work out the values for you.
You'll just have to mention to them that you want a rich black.
A lot of times, Photoshop or Illustrator will randomly generate values that look like 98,82,73,100.
Don't do that, because those values tend to print our reddish or greenish. In my last role, we used 60,40,40,100 as our go to rich black formula (we printed on a lot of mesh, polyester, fabric etc).
It's always best to consult with a pre-press technician if you're not sure how to set up your files.
There are other, more advanced techniques to use when it comes to getting files ready, but these are the most common things to look out for. I'd be happy to answer any print-related questions. Just drop me a message or comment below! Thanks for reading :)
---
Created by
Abegail Cariaso
--- ---
Related Articles