SEO Myths That You Should Not Fall For
If digital marketer or business owner falls for these myths, then it can hurt the business to any...
The process through which the quality and quantity of traffic on a website is optimized search engine optimization (SEO). It optimizes your website on search engines like Google, Mozilla, Firefox, Bing, etc. It is a vast concept, a true understanding of which is difficult.
You might be aware that Google algorithms change rapidly. Taking advantage of the situation some people call themselves Google consultants or SEO partners with Google. This itself is a big myth. Google never affiliates with people to disclose the functioning of its algorithm. Try to stay away from this huge scam.
If a digital marketer or business owner falls for these myths, then it can hurt the business to any extent. So to get better insights into what these myths can be, we researched aggressively for our personal use. Here, we are sharing with you what we learned, to help you save from falling into the trap.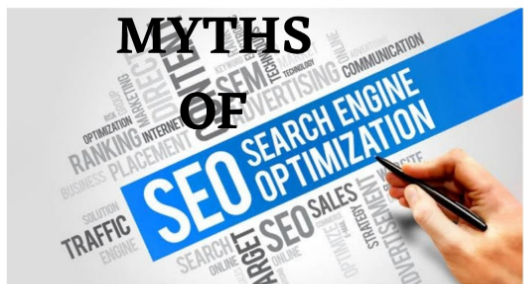 8 Myths About Search Engine Optimisation
Targeting And Keywords Research Is Not Important
Truth is keywords for SEO are relevant. You need to research relevant keywords to add them to your content because if keywords are not present it will be difficult to know the aim. Efforts are done to reach the keyword ratio to become outdated due to google's hummingbird update. This update has made targeting easier and focuses to know the aim of researchers. Also, thorough keyword research will provide you with valuable data, helping you to determine whether it is important for a website or not. For the purpose of this expertise from the Technofy India can be taken.
Meta Tags Are Irrelevant
Meta tags include title tags, meta descriptions, metaphrases. This is what the user sees initially, and hence, it is a myth that you don't need it. These are used by Google to know how relevant the page is, without optimizing these tags you will not be able to drive traffic to the website.
The title tag should be ≤60 words.
The meta description should be≤160.
The keyword should be included in the meta tags and meta descriptions.

More Keywords Results In Higher Ranking
Many people believe that if you use more keywords on their page it will result in a higher ranking on SERPs. This is not at all true because if there are more keywords in the content you have on your page it will lead to spamming, i.e. Negative ranking. The fact is that keyword density should be kept at less than 3 %. The keyword should not be forced at a place where it does not fit. Balanced keywords for the content can be determined with the help of experts from Technofy India.
More Backlinks Are Good, Irrespective Of Source
It is believed that the higher the number of links, the higher will be the rank of your website. It is true to some extent, but quality is more important than quantity. If you are involved in buying or exchanging links on a website i.e.(black hat SEO technique), Google acknowledges it as spammy links resulting in penalizing you. Also by having backlinks from sites that are not trustworthy, the ranking will have a negative impact. Natural links are of more importance than more bad links.
Seo Needs To Be Done Once
It is a myth that SEO is the activity you need to do once and you will enjoy higher ranking for a lifetime. The reality is completely different. Initially, the sites will have a higher rank but with the passage of time, your site will go down, which means optimization requires continuous efforts on a regular basis.
Therefore for the long term, positive results of ranking and driving traffic, leads SEO must be done regularly. For Best SEO services you can seek help from the leading Website designing and digital branding company of Chandigarh Technofy India.
Significance Of Local Seo Vanished
This is the most common myth people have. The reality is that you need optimization of local search, otherwise, when people search in the local area the product or services might not be found. The importance of local SEO can be understood by the fact that about 46% of searches are done for local information, which is almost near to half.
Ranking Is Not Affected By Mobile Site
It is believed that if the desktop sites are perfectly designed and performing well, no focus on mobile sites is needed. This is not the actual truth. You always need something extra to be the best. If we go by statistics, then mobile devices generated 51.53% of global traffic in the second quarter of 2020. So it is very clear that for your website to get a good ranking, the mobile site is very important.
There are a number of SEO companies available but keep reading to find out the company that I seek services from.
Best SEO Company In Chandigarh
Technofy India is an Indian American based company which is a leading brand over the last 11 years. It provides 360 solutions to all business problems with the focus of providing satisfaction. Technofy India has served its services in over 50 countries and has a very strong client base.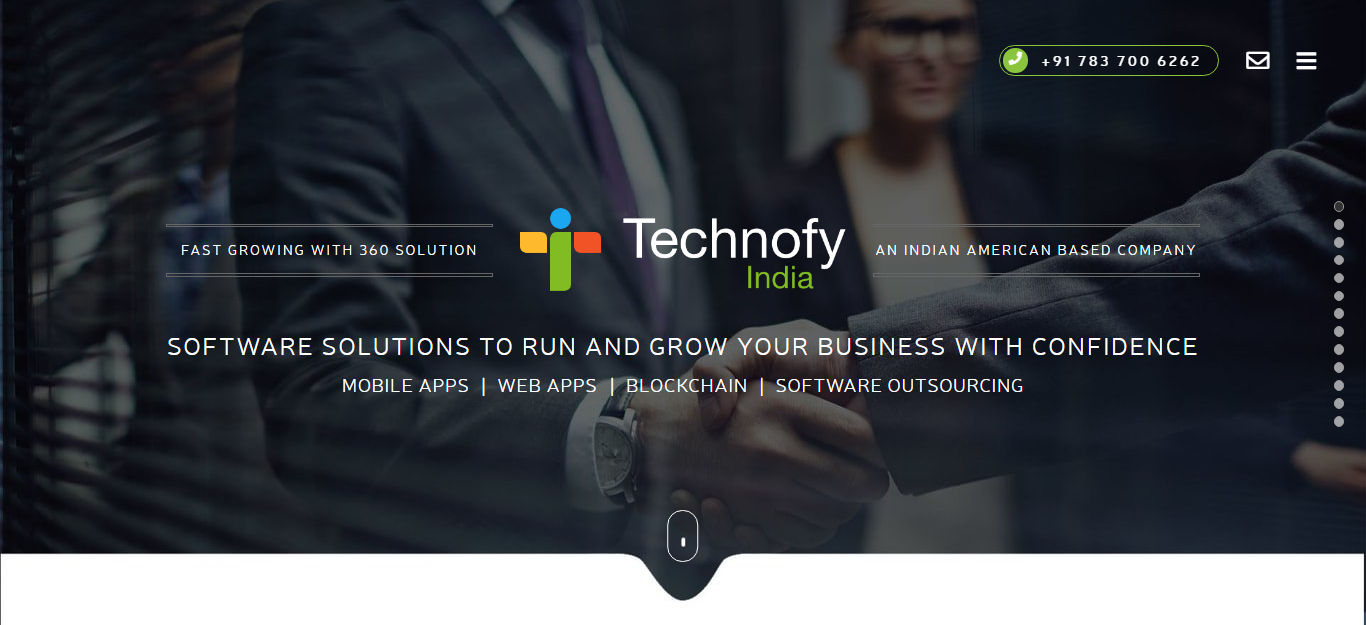 The company provides solutions in different domains, a few of which include Search Engine Optimization (SEO), custom web application development, custom app development for Android / iOS platforms, custom app development for Android/custom blockchain application development, and artificial intelligence.
They solve critical problems of their customers by using innovative cutting-edge open source technology without breaking your bank while nurturing an awesome work culture and involved in developing integrated solutions for a complete automation experience that promotes business growth.
Contact: +91 783 700 6262
Url: http://technofyindia.com/
CONCLUSION
To improve your google ranking, the most important thing you need to do is search engine optimization. You need to accurately understand the above-mentioned myths as they can be the reasons your website is not showing up on Google. Read more blogs on the topic and our suggestion would be to take professional help from the company that is best in this domain. At the end of the day, you need to grow your website and make a better version of your website.
---
--- ---
Related Articles