What is SEO: Search Engine Optimization?
we are discussing What SEO is and how you can get benefited from SEO, and how it can help me to lead and generate business. SEO means (Search Engine Optimisation).
Today, we are discussing What SEO is and how you can get benefited from SEO, and how it can help me to lead and generate business. SEO means (Search Engine Optimisation). In those words, what is Search Engine Optimisation? But trust me, everything's behind those words. If I tell you from scratch- Whenever you search in any search engine, you make a keyword for them.
For Example, you search "The Best Ice creams." The ice creams are your keyword. These keywords will create an opportunity for bloggers and SEO Experts. They created a path for the near searches between your keyword and their keywords. It may be an Ice cream parlor, or it may be a Vanilla or chocolate ice cream. Their job is manipulated with the keyword and sends a response to the Search Engine.
Do you think that it's too simple? NO!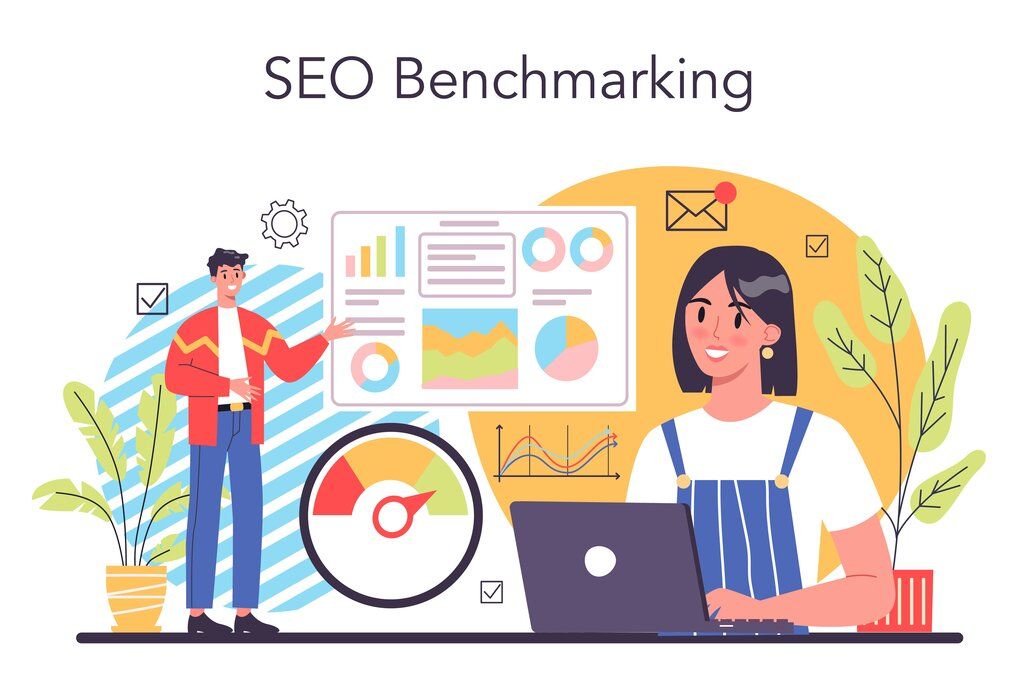 There are many jobs to do. Why not send a proper response to Google or Bing with an article? Yes, it can create your 50% job done, but other have you need to On-Page SEO and Off-Page SEO.
Wait, What? What is On-Page SEO, and What is Off-Page SEO?
A man and woman search on the web.
On-page means optimizing your blog or website with the latest software version. Once you grow your websites, you need to optimize your H1, H2, and H3 tags, creating high-quality content for the website. If your website runs on the WordPress platform, you must update your plugins.
URL, Tags, and Meta Description optimizing. How?
Whenever you publish an article on your website, that time automatically creates a website URL. You can change it whatever you want. It much needs things to the website. Once you create a new URL for your website, make sure Google should index your URL.
A photo of SEO and showing the step of SEO
Tags are referred to your website content.
PhotoTags or Alt tags. Google launched the new updates; the photo tags are necessary.
Why do we give an alt tag?
We know what a photo looks like, but google didn't know what it meant to this photo. If you define the photo, Then Google will help boost your website according to the keywords.
Meta Description
Before diving into the Meta description, you need to know what is a Meta description!
A meta description is a short form of your article in the Google search bar. Audiences need to know more about the content. If your meta description is catching an interesting, then probably a chance to get a more audience.
Read More: Top 9 Best SEO Tools For New Bloggers (Easy to Use) To Increase Audience
On-Page SEO Tips and Tricks
Once you published the content on the website. The content might rank for hours or days. After that, it disappears from google searches. However, the content still is on the web.
A Tips which might help you,
Once in a while, change the tags of the contents. It's sent a request to google bot to recheck the content. Along with you can change the Meta Description too.
Make sure that your content URLis a low number of characters. If your URL is short, then it's easy to read. I know you think that who read the URL but trust me, it is one of the essential things.
Off-Page SEO (What is off-page SEO) tips and tricks
The off-page refers to nothing active has been done on your website; however, the most important thing for the websites.
For Example: If Bone is needed for the human body, blood and skin are also necessary for maintaining the body.
Backlinks-
Link Building
A backlink is everything, but a Backlink isn't everything. If you implement the process of creating backlinks, it helps a lot, but if the process isn't implemented correctly then, all your efforts are going into the trash. If you follow the step correctly, then it will help you to rank your website. But first, you need a check the Total Number of backlinks, Most linked pages, and Anchor Link.
Read More:5 Best WordPress Plugins Make An Easier Website Without Paying
Competitor Backlinks Analysis-
Title from the sentence, you get to know that always follow the competitors. It's also an important step; if you miss out on your list, you will not be able to rank properly.
There are no free tools to analyze the data. However, you can use the Uber Suggest by Niles Patels or SEMrush. Those tools will give some free searches. These will be enough for you. Before you search randomly, you need to figure out who is your competitors.
Link Building Campaign-
Link Building Campaign-
Since you analyze your competitor's backlinks, now start building your own backlinks. There are a lot of types of backlinks available. It depends on you which type of backlinks is the best for you: Example- Directory Submission, Forum & Community, Paid Post, and Links Exchange.
While you start your link-building campaign, make sure that your SEO Expert will review your competitor's content.
You have to watch the basic mistake you made in content and what type of keywords they used. What is the Keyword GAP?
Content Outreach:
I know you have written a good quality article, but your content will still not get an impression. Here are the three primary outreach channels. Social Media, Guest Post, and Influencer outreach.
Local SEO:
The most significant mistake is made on the Local Page SEO. There you don't need to focus on the hole area. You only need to focus page that you want to target.
Video Market:
It is the easiest way to connect with your audience, and People are used to seeing the content, not reading. So, try to make a video with your content and start publishing on YouTube, Facebook and LinkedIn.
---
I'm writer and also seo expert.
--- ---
Related Articles