Shopping Around is the Best First Aid for Tender Credit
Sales pop up throughout the year — Presidents Day, Labor Day, Black Friday. Shoppers will fear missing out, which is exactly what merchants hope for.
Emotional purchases can hurt your pocketbook for many years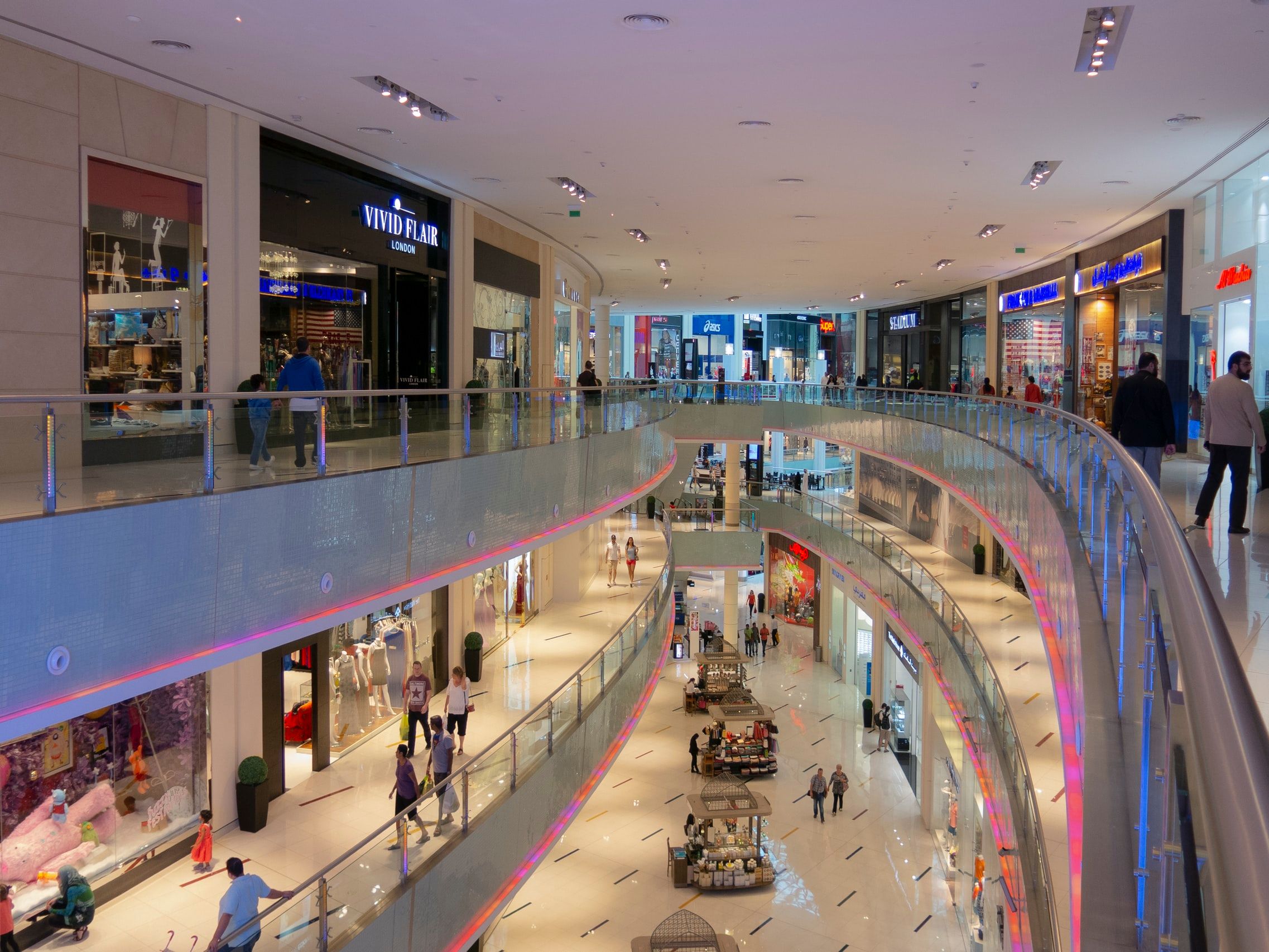 Sales pop up throughout the year — Presidents Day, Labor Day, Black Friday. Shoppers will fear missing out, which is exactly what merchants hope for.
Although it is futile to preach not to fall into temptation, consumers ought to be wary. Not all sales are created equal, if indeed they are really sales.
Admittedly not easy to establish a budget, take advantage of sales and avoid impulse shopping, Tom Brickman, real estate investor, side hustle pusher and personal finance enthusiast, along with financial experts at consumer credit reporting company Experian, offered their best holiday purchase tips.
A Little Fear Goes a Long Way to Attract More Business
Fear of missing out creates welcome high anxiety for customersmedium.datadriveninvestor.com
From the outset, unless there is something you really need, it's easier to stay home and let the crowds do their thing.
"Ninety percent of people shop online while 10 percent travel to stores for groceries," Brickman said. "I follow sales through sites like Slickdeals and stay up late a few nights to get my orders placed as they go live."
The Ask Experian blog says it is essential to create a budget for holiday spending. That will ensure that you can purchase the gifts you had planned on without overextending yourself financially.
As with any budget, set your spending limit based on funds you have on hand. That will help suppress impulse buying. If not a necessity but you see an item marked 30 percent down, there's an easy way to save the other 70 percent.
Making a List
"My budget is structured around my holiday shopping list," Brickman said. "The total between food and gifts comes to $1,000 for the peak shopping week. These are usually gifts that I give out all year long — discount gift cards, gifts that can be given for multiple occasions, gifts that only go on sale once a year."
The Experian experts recommend that when planning a holiday budget, first consider the funds available from your overall budget. Once you know how much you have to spend, create a list that includes events, wrapping and gifts. Give each item an amount, and stay within that budget.
Missing out on bargains is great motivation
A little fear goes a long way by attracting anxious customersmedium.datadriveninvestor.com
Check early on prices of items you want to buy. Then when they go on sale, see what the true difference is on the price tags. This way you can be sure a sale really is a sale or just a sign that gets your unquestioning attention.
"I find and plan deals in advance through blogs and retail sale sites," Brickman said. "Black Friday Ads, Rakuten and Slickdeals are a few of my favorites that help me make a list and budget and stick with it."
When researching your sales, Experian advises looking for the circulars for the stores you plan to shop at in-store or in your local newspapers. Check their websites. Follow them on social media for sale information.
Not only can doorbusters bust your budget, there's also the cost of a new door. Impulse buying is expensive candy, and those calories could take a long time to work off from your credit. Give yourself a holiday shopping limit, and stick to it.
Store-Taught Experience
"Having worked retail early on, I've seen the drill on doorbusters," Brickman said. "The majority require certain mail-in rebates. I don't want to jump through hoops to save $12. It's just not for me. I make a list and stick with it. I almost always have an accountability partner."
Just like you would create a list for grocery shopping, Experian's experts urge people not to head to the stores without their holiday shopping list. Your list will keep you on track and on budget.
Advice from a teenager: Shop in brick-and-mortar stores with a cell phone complete with Amazon app. Compare what you see on the shelves with what Amazon has in stock — including shipping. Then decide which way to go.
Take a Reality Check and Save Yourself From Emotional Spending
Resisting temptation today will bring you rewards for many yearsmedium.com
"I plan to shop mostly online, but shop in-store for food and beverage items that I gift," Brickman said. "Although crowds have died down for in-person shopping, I just don't like the battle in stores."
In recent years, there has been a shift to online shopping for many consumers as cyber deals become more enticing. Experian states that those who prefer to shop at small businesses might find the best deals are still available in person.
If there is a product you really need and has become really scarce, you might need to budget for it — allowing a few dollars for an inflated price. Then see what you can find. Need is your first priority rather than want.
Better Close Than Perfect
"Concerns about product availability will not affect how I shop this year," Brickman said. "Be creative. If they don't have that certain item, see what's close to it. Buy what's thoughtful and what's necessary. I buy all year long to cover my basics. Be smart, and don't get emotional."
A CNBC article notes that concerns about product availability will lead to people shopping earlier than ever.
For those stressed about being able to fulfill their holiday shopping list, Experian says they should consider switching to gift cards, shopping locally or opt for more intentional do-it-yourself gifts.
Do Little Things Right to Give Yourself Great Credit Scores
Myths tend to crowd out the facts about best money habitsmedium.com
Stores often dangle the prospect of opening a credit card for an additional discount. Do that sparingly because the cumulative effect can harm your credit score. In any event, be sure to pay any new account in full and on time when the bill arrives.
"I'm not an advocate of opening new cards at stores during the holidays," Brickman said. "If I don't have money to buy it, I don't set myself up for debts after the holidays. Thoughtful gifts are much more enjoyable than over-the-top expensive gifts."
Experian notes that while a retail credit card might offer more of a discount, be cautious about opening one. Know the terms, the annual percentage rate, and make sure you only charge what you can reasonably pay off.
Credit does not take a holiday. Any major purchase anytime of the year affects your credit, especially if you fall behind on the terms of the buy — such as six months same as cash. Because of added temptations, be extra wary of big holiday purchases.
Lack of Panning, Lack of Money
"Major holiday purchases with no plan in place to pay back can set you back for years," Brickman said. "I'm working with a couple who is still paying off 2019 holiday gifts. Stay away from going all out. Focus on practical and thoughtful gifts. Those are the memorable ones."
As the Ask Experian blog notes, if you use a credit card to make a large purchase, it's important to know that it will increase your use rate. That could have a negative impact on your credit scores.
Save Thousands of Dollars when you Get a Grip on Your Credit
Your credit score boost could be only a utility bill awaymedium.com
For those less fancy about technology, using a debit card and regularly checking online banking will give you immediate holiday spending reality checks. Also go online and see current credit card balances so you won't be shocked when the statements arrive.
"Tools I use to monitor holiday spending include a debt tracker," Brickman said. "Credit Karma offers this as do most banks. I also use a simple notepad on my phone so I don't over buy. Several banks including SoFi offer apps like Relay, which help track expenses."
Experian recommends saving receipts and making note of spending after each holiday shopping trip. Use your bank app to review expenses or a specific credit card to help track spending.
No Love at First Price
In the immortal words of Captain and Tennille, you better shop around. Do not assume that the first prices you see anywhere on common items are the best prices you'll see, even if they are on sale. Sales might not be real, and comparable items are equal for less.
Here's a savings tip to use throughout the year: Do not fall in love with big-name brands when similar store brands are priced much less. Remember these words: "Compare to." Sometimes both items come off the same assembly line.
Credit Mistakes Can Leave You Grasping in a Scary Place
Ignoring money problems will not make them go awaymedium.com
Experian cautions not to let outside pressures cause you to overextend yourself. Create your budget and list, and stick to them.
Brickman gave best tips for making the most of sales:
Make a list.

Don't get emotional.

Avoid new credit traps.

Thoughtful will always trump overpriced or fancy.

Get creative.
About the Author
Jim Katzaman is a manager at Largo Financial Services and worked in public affairs for the Air Force and federal government. You can connect with him on Twitter, Facebook and LinkedIn.
This article is intended for informational purposes only, and should not be considered financial advice. You should consult a financial professional before making any major financial decisions.
Disclaimer
This article is intended for informational purposes only, and should not be considered financial advice. You should consult a financial professional before making any major financial decisions.
---
Created by
James L Katzaman
Jim Katzaman is a charter member of the Tealfeed Creators' program, focusing on marketing and its benefits for companies and consumers. Connect with him on Twitter, Facebook and LinkedIn as well as subscribing here on Tealfeed.
--- ---
Related Articles