From being a shy kid to becoming the chocolate boy of the OTT industry, here's how Ritvik Sahore made his name in the acting industry
Starting out as a child actor in 2012, Ritvik has shared screens with some of the acting greats including Boman Irani, Aamir Khan, Sharman Joshi at such a young age, and he's just getting started. From sharing how a chance visit to McDonalds's got him his first role in the acting industry to telling us the most special role he ever played on screen, Ritvik Sahore gets candid in this exclusive interview with Tealfeed!
Be it the young charming Kayo from Ferrari ki Sawari who stole our hearts with his delightful cricketing shots or the young Omkar in Dangal or the charismatic teenager Rajat in Flames 2, Ritvik Sahore has made everyone sit back and enjoy his memorable performances in the last 9 years.
Starting out as a child actor in 2012, Ritvik has shared screens with some of the acting greats including Boman Irani, Aamir Khan, Sharman Joshi at such a young age, and he's just getting started.
From sharing how a chance visit to McDonald's got him his first role in the acting industry to telling us the most special role he ever played on screen, Ritvik Sahore gets candid in this exclusive interview with Tealfeed!
Continue reading to find out more!
Tell us how was your life before getting into this big film industry? How was your childhood?
Although I started pretty early in my life, at the age of 12, I still had a normal childhood. We are a family of four: mom, dad, my younger brother, and me. We are from a middle-class family and my parents have instilled all those values in me.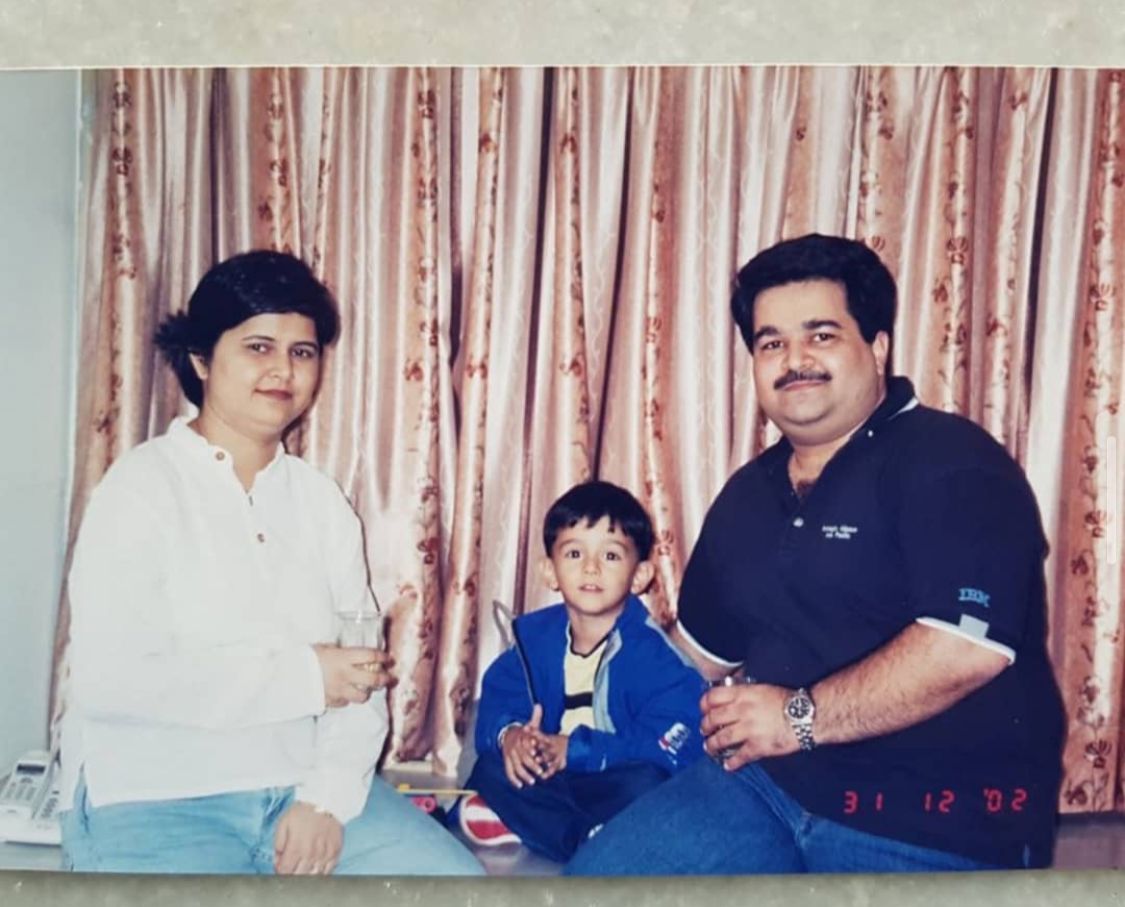 Even when Ferrari ki Sawaari happened, after the movie was released, my parents said, "ye to hota rahega! (things like these would keep coming)" but this time of your life is very precious. It won't come back again, your childhood, your school time with your friends, it won't come back. I also used to play football for my school, so all of that was there. If I would have kept on working then I might have missed out on my childhood.
Now when I look back, I feel thankful that I took off that time. I'm glad that I spent time with my family and friends and gained so many life experiences. I was into sports, did lots of Masti with my friends. After my debut, a lot of people used to recognize me but thanks to my parents and the people around me, they were pretty much the same and they kept me the same Ritvik that I am.
So I had a normal childhood. I believe enjoying your childhood is very important and as I just said that this time of your life won't come back again, so enjoy it fully. I am glad that I was able to enjoy a normal childhood.
How did acting happen to you in the first place?
It's a crazy story. I was 12 years old and my house was getting renovated at that time. I was preparing for my maths exam, all clueless about how the next half of my day will bring me to so many new things. It was a Friday evening, I still remember my maths exam was on Monday and I was pretty bad at maths.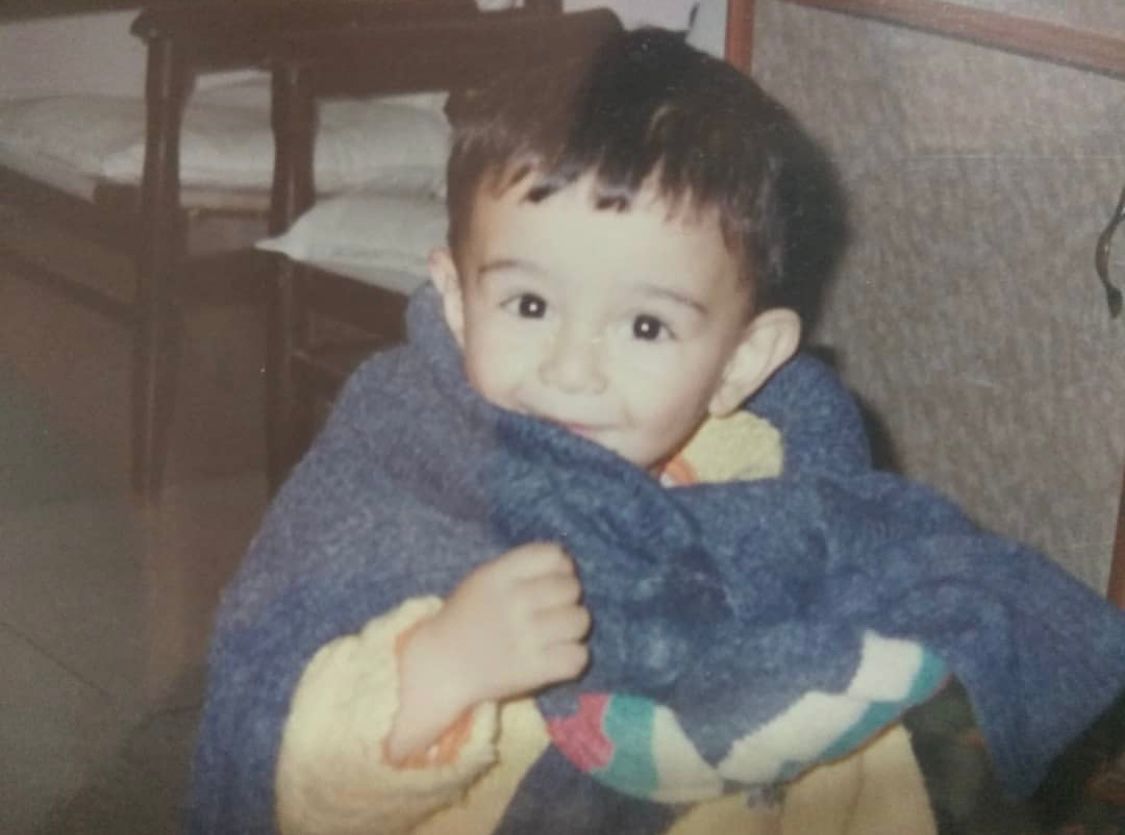 My parents were going to a mall and I was anyways getting bored. They saw that look on my face and asked me to go out with them. Initially, I was just thinking of just studying for the exam but I don't know why I just went with them in my normal 'ghar ke kapde'. We went to a mall, we got the things we wanted.
I remember then we went to Mallard (a place in Mumbai) to buy something and there was McDonald's on the ground floor. Like every other child, I asked my parents to have dinner at McDonald's. Just like every other mother, my mom was also like, No, we will have food at home but somehow I managed to convince them and we had dinner at McDonald's.
Luckily, the assistant director of Ferrari Ki Sawaari, Rohan Mapuskar, was also present at that place, he was also having dinner. I don't know what he saw in me, maybe he was observing me. So, the moment we got into the parking lot, he approached my parents, and initially, my mother thought that the role would be for her but then it turned out that it's for a child. Then, he asked me to come for a few workshops.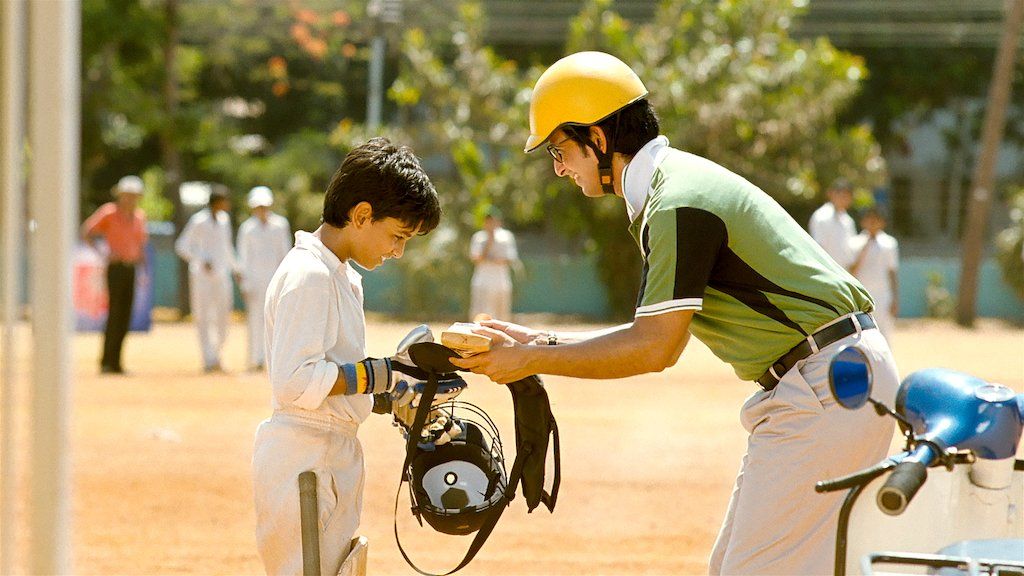 My parents asked me if I wanted to do this and I nodded with a yes. I wanted to try it! Then workshops happened for about two 2 ½ months. I got trained for cricket as well, and eventually, I did the film. So this is how my first film happened. I still think today you know what if I would have not gone out with my parents to that McDonald's, what if I would have stayed back that day in my room preparing for my exam. Things could have been so different!
So yeah an accidental actor was born that day. While anything could have happened, it's just that everything fell into place with me at that time. I'm very grateful that Ferrari Ki Sawaari happened. It was my first film, I was so young and with so many new people around me. The movie was special as a debut project and turned out even more special with all the lessons I learnt from it.
Were you one of those kids who just love to be on the stage or it is something that developed later?
I have never been an expressive child. I was a very shy child. I've always been an introvert since childhood and I am still shy, but I think I'm thankful for the field I've chosen.
Thanks to this industry, that I've learned how to be open up in front of people but when I was a small kid, people used to think that I am dumb because I used to keep quiet. I was never a good conversation starter or a good conversation holder. While I've done plays in schools, drama, dance but that was my only connection with acting.
Even when I said yes to the workshop, my parents were also a bit surprised but it was the team of Ferrari Ki Sawaari who made it pretty easy for me to open up and not be a camera-conscious person. After a while, it became a habit and I became comfortable with the camera, but even today if you ask me to give a speech in front of a group of people, I will still feel nervous and shaky.
Your first film had actors like Sharman Joshi and Boman Irani. As a kid, how did you react knowing that you are going to work with actors who have already made it big in the industry?
I saw three idiots a couple of years ago before Ferrari ki Sawari and it was one of my favourite films. I was a big fan of Sharman and Boman sir and was star-struck just with the thought that I will get to work with these amazing actors. I remember meeting Boman sir for the first time and he started playing some random game with me.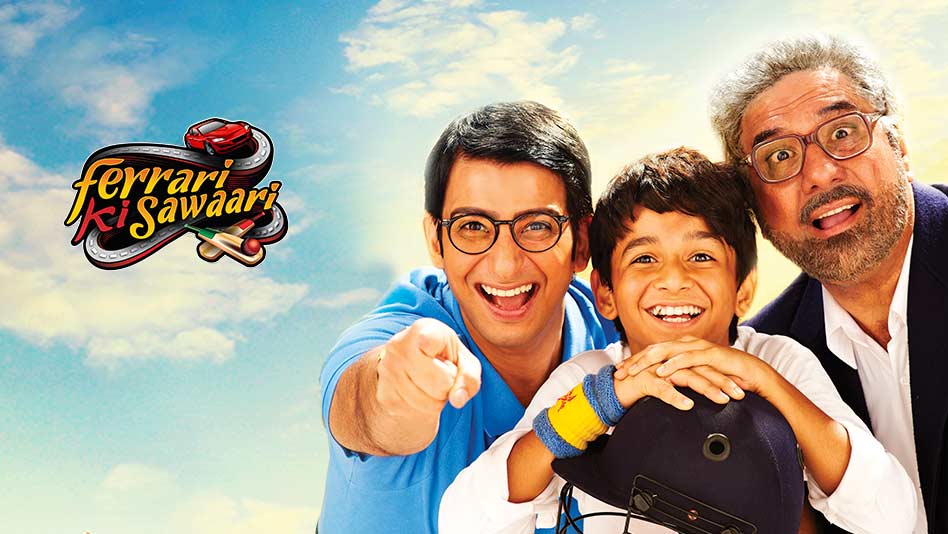 I think both of them made it easy for me to face the camera and to act in the movie. We used to have that PSP and we played FIFA on it. I was very young and new to the industry, and they made sure that I feel at home. They made me feel like one of them and eventually, I got really comfortable with them. All thanks to them for making it so easy for me.
More often than not, people fail to see years of struggles that finally lead to that one show/film that changes everything. Take us through what feeling it was like to turn into an internet sensation after Ferrari ki Sawaari.
I have been very fortunate to get great opportunities in life but simultaneously I had my own shares of struggle. After my first film, I took a break, post which I wasn't getting a lot of work. So that was also a period that taught me a lot. I did a Hindi film then and eventually, Dangal happened.
In between that as well, I used to get feelings of uncertainty that what if I do not get a role. After Dangal, I entered into the OTT space but again there are times, you feel uncertain about your future and doubtful about everything that you are doing.
There are these lonely nights when you feel that you know what will happen in the future? Will I be able to do this? And everything else, but that's again part and parcel of the job. And somewhere it is important because this fear of uncertainty motivates one to work harder.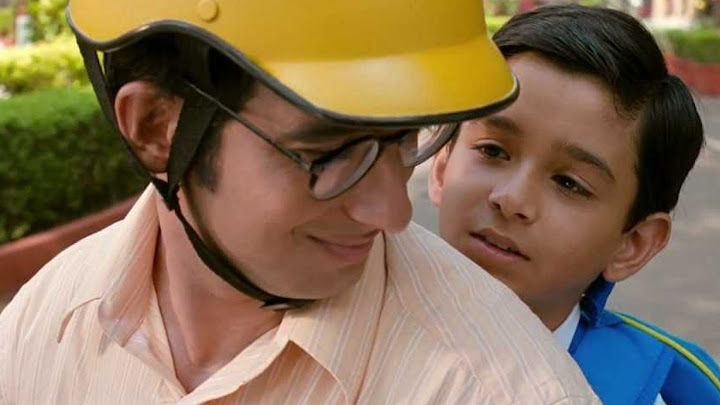 Talking about things after Ferrari ki Sawaari, things changed post the movie. I remember people used to come up to meet and they were very nice and sweet. I also used to feel delighted that people are loving me so much. That was a great feeling but again, I had this very close set of friends and family with whom I can open up honestly. Even today they are my friends. So, I never had issues with people bothering me and putting me in the limelight.
How did your parents react when they got to know about you going into films and acting?
I remember the day we got the news, my parents broke the news to me and they were elated because no one from our family is from the film background. They congratulated me on getting the film, and I, being an introverted child, just smiled.
I was happy from within, I hugged them. It was a happy moment. We went out to celebrate. On the day of the premiere also, I remember my dad was very happy. So it was all things new and happy for us as a family.
How did you start preparing for Dangal and how was it working with Mr Aamir Khan?
Aamir Sir makes people around him very comfortable. He also knows that he's such a big star and people around him always have a guard in front of him. He knows that people around him are very conscious of what they speak and how they behave. So, he makes people very comfortable around him.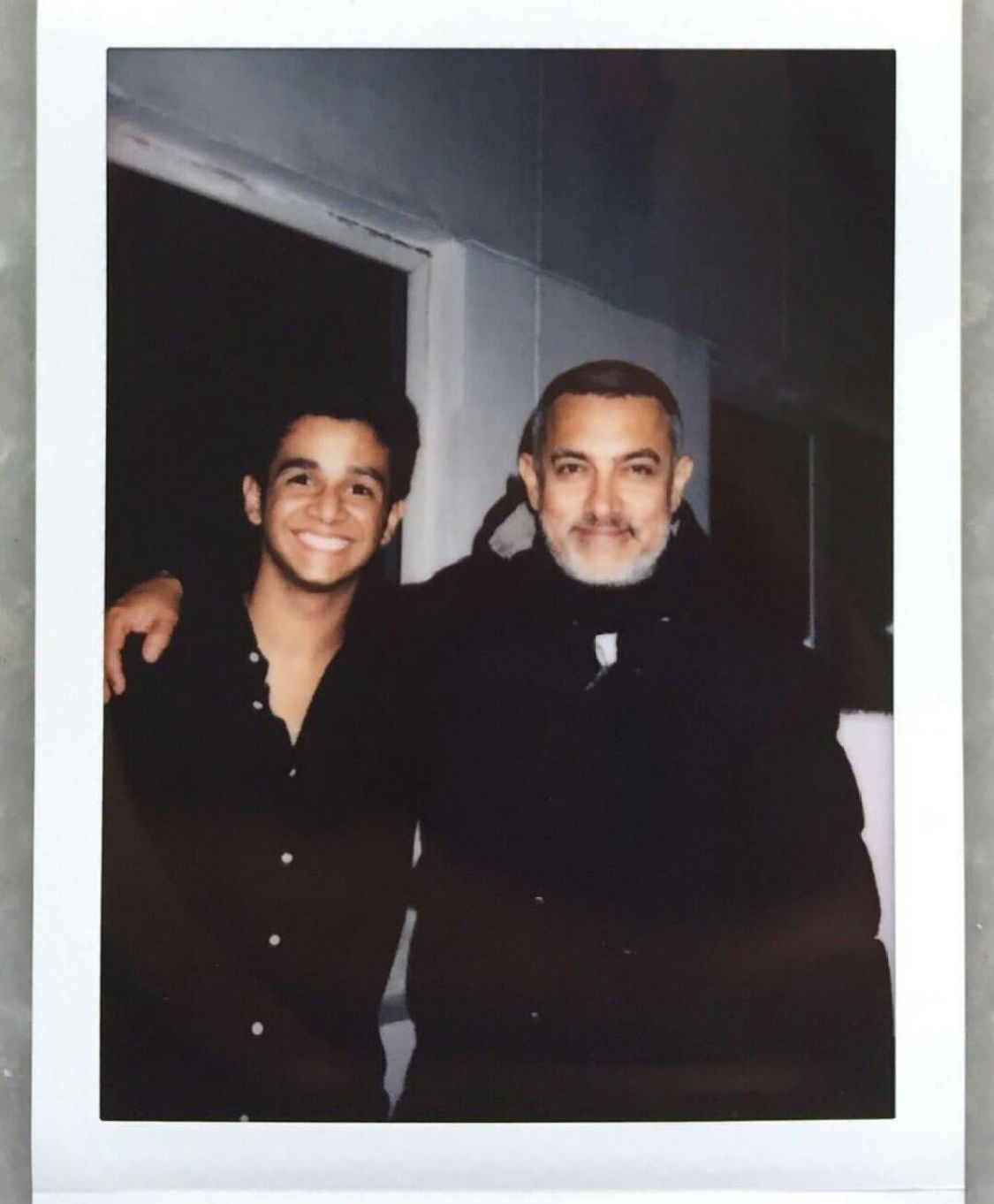 When I met him for the first time, it was at Mukesh Chabbra's office. We were discussing something and then he suddenly entered the room. He started talking to everyone in the room and I think he had seen Ferrari ki Sawaari, so he asked me how are studies going and everything in life. And then suddenly, out of the Blues, he asked, what are you doing tomorrow? I said nothing.
At that time 'Dil Dhadakne Do' was getting released, so he invited me for a private screening of 'Dil Dhadakne Do' with my family. I was taken aback and I was so excited. Then someone from his management sent us a follow-up asking to come for the screening. At the screening also, there were so many people from the industry but they all met us very warmly and they ensured that all of us were very comfortable.
Obviously, when we were working for Dangal, it was all fun. We were like a small family on the sets and the credit goes to Aamir Sir because he made it so easy for all of us to gel together. We used to wake up early in the morning, then we used to go for our wrestling training.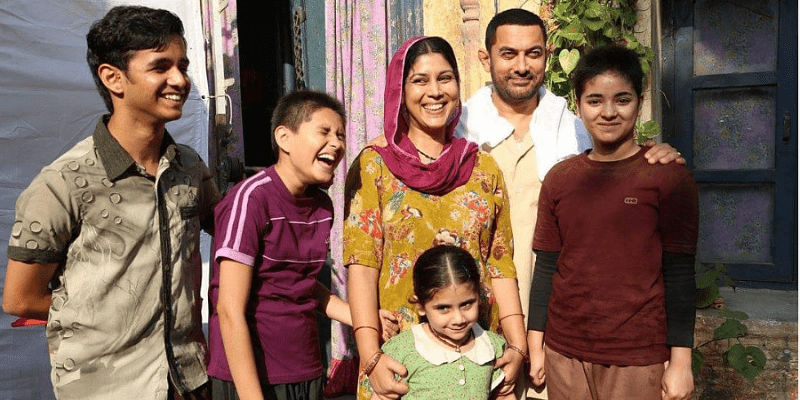 Honestly, the girls had it harder than me because they had to prepare as trained wrestlers competing with other wrestlers. I was just doing normal training for wrestling and they worked very hard. Post the training, we used to have dialect training for Haryanvi, and then we used to head back home. So, it was all fun preparing and then filming for Dangal.
If not an actor then what would you be doing today?
I don't know! I honestly don't know what I would be doing, if not acting. But I can tell you that back when I was not an actor, I wanted to represent India as a football player.
That was a dream back then but my dreams used to change a lot. There were times when I wanted to be an astronaut, then I wanted to be a football player. So, things keep changing but I thank God that acting happened to me, otherwise, I would have stayed confused throughout my life.
What does the future look like for you? What kind of roles would you want to do in the coming times? Tell us about your upcoming projects?
Two projects are lined up. I have just finished shooting for a web show for Hotstar and the other show is a college show for MX Player. Both are very different shows. It was fun shooting both of them. I'm doing action for the first time, so that will be very interesting.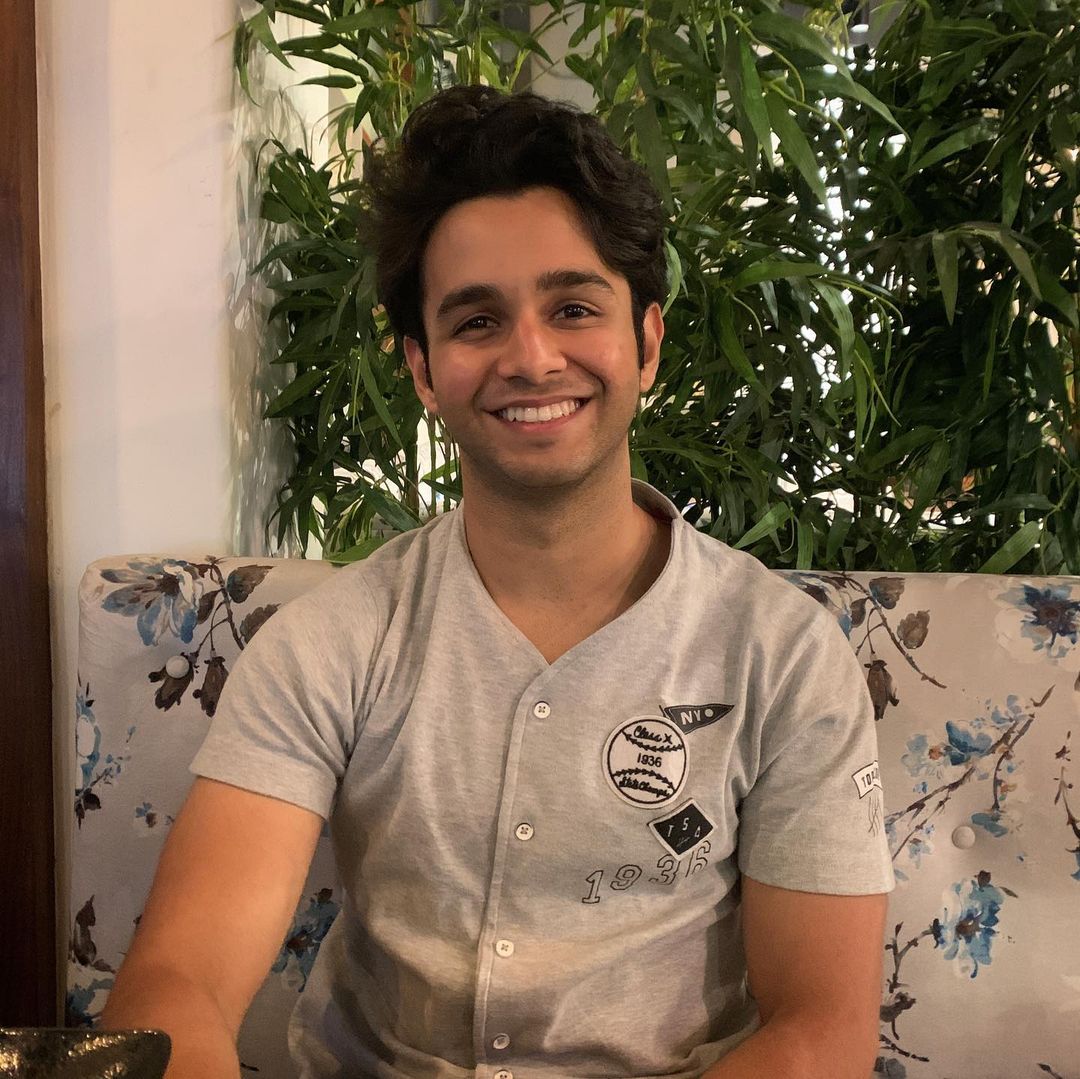 Otherwise, I don't really look out for particular roles. I do what I enjoy. Definitely, I would like to experiment and I love experimenting with roles.
I try to do as many different characters as I can, but my formula is to just see the script and if it arouses some emotions in you then do it, it is as simple as that! I don't think if I'm getting a lead role or not. If it's a good script and there are good people around me, I'm happy to be a part of that project.
What is that thought process that arises when you get a role and has it changed from the time you got Ferrari Ki Sawaari and today when you're doing OTT shows?
Over these years, I have learnt a lot about the craft of acting through my work only and the people around me. I've been fortunate enough to work with some of the finest actors and technicians from the industry. I've learnt a lot from them.
I enjoy asking questions and also I love figuring things out things on the way like how I can improve a certain part. I watch a lot of movies. Honestly, I'm not a formally trained actor. I have a process but I can't explain that process because that comes naturally to me. Something that happens organically and I think it's good to keep it that way because that's how the magic happens.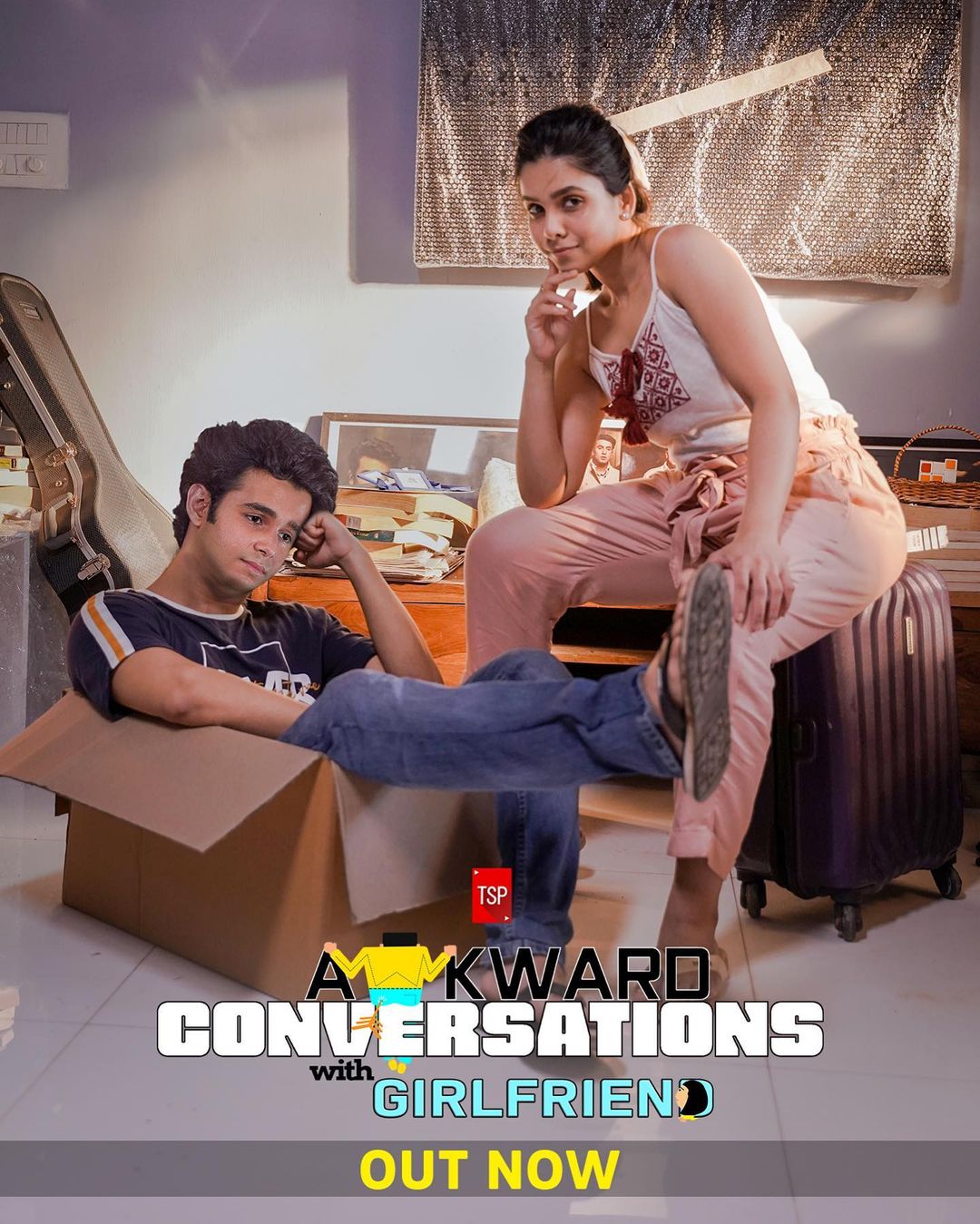 Things have been tough for the last 18 months for everyone. How did you maintain your calm during these tough uncertain times and focus on your work?
Indeed, it was not a very happy time for anyone. We all were jobless, barely doing anything. But slowly people started shooting. Some from their houses, some from different locations. The future looked very dim at that time and it was quite uncertain.
When the lockdown kept on extending, things were getting worse. I also had a fair share of those days when I felt low and discouraged. I was going to start something but couldn't because of the Pandemic, but again we were all in this together!
There came a point when I had to accept it and shift my focus on myself. I can't focus on my work so I decided that during this period, I'll train myself and will move towards my fittest best. I started eating clean and I watched a lot of movies. I also read a lot of books.
How much is Ritvik similar to Rajat from Flames in real life?
There are pieces of me in the character. Just like me, he's also a shy boy. I think I have been Rajat at some point in my life. Like, in my school days I used to like a girl but I was not confident enough to go and tell her about my feelings, and I think a lot of people relate to that because everyone has been in that spot at some point in their lives! That's one thing about me and Rajat which is similar, but otherwise, we are pretty different.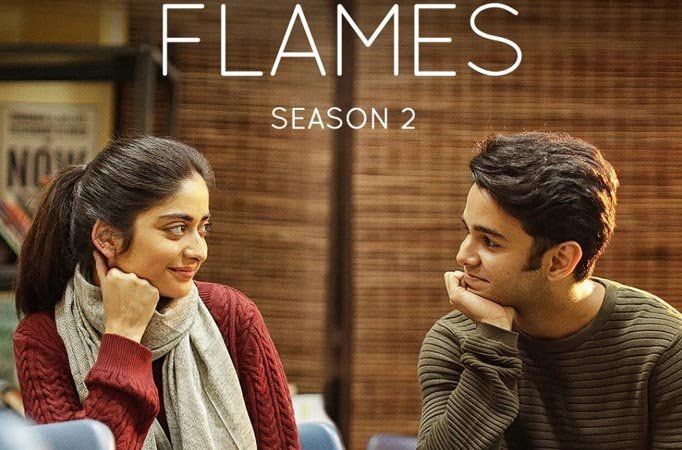 But shooting for flames was such a blast. It was like a vacation for me to shoot for the show. We shot in Delhi with such amazing people. We used to come every day, have our breakfast, chill, and gossip for an hour, and then we used to work. We used to wrap up on time and then have a lot of fun.
So, I always used to look forward to the shooting of flames. We never thought, even in the wildest of our dreams, that Flames will be loved so much. So, a big thank you to the audience for so much love. Now we are planning to shoot for the third season very soon.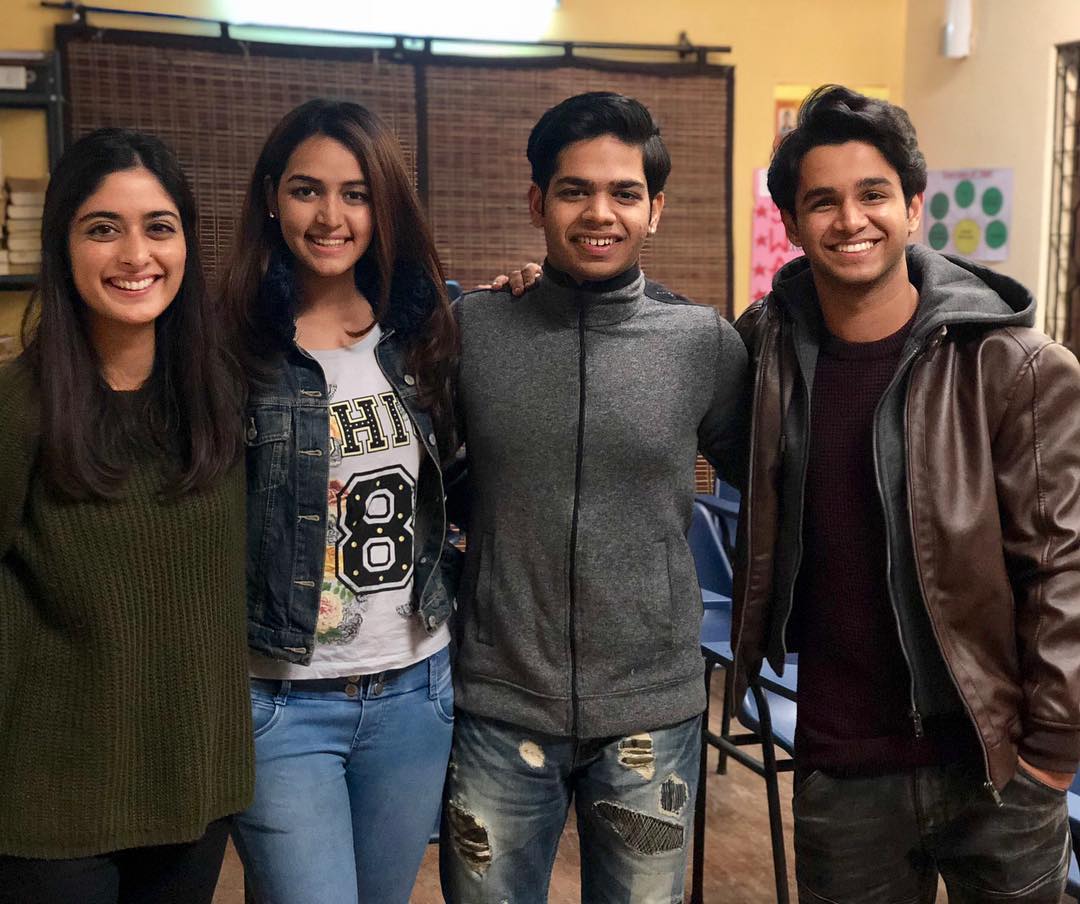 The fun part is that if you see all the other actors in Flames are from Delhi but I am from Bombay. So, at times when we are missing each other, we also watch Flames again. We also feel happy reminiscing about how we shot for a particular scene. We are also equally excited for the third season.
All roles you do as an actor are memorable. But still, there are some roles that hold a special place in your heart. Which ones are most special for you?
So, I did this one film called Gauru. It was going to be a theatrical release but unfortunately, it couldn't happen that way. I did that film after I took a break from Ferrari ki Sawari. I have always been in this comfort zone in my comfortable house in Bombay, but that film really took the performer out of me because I played a role out of my comfort zone.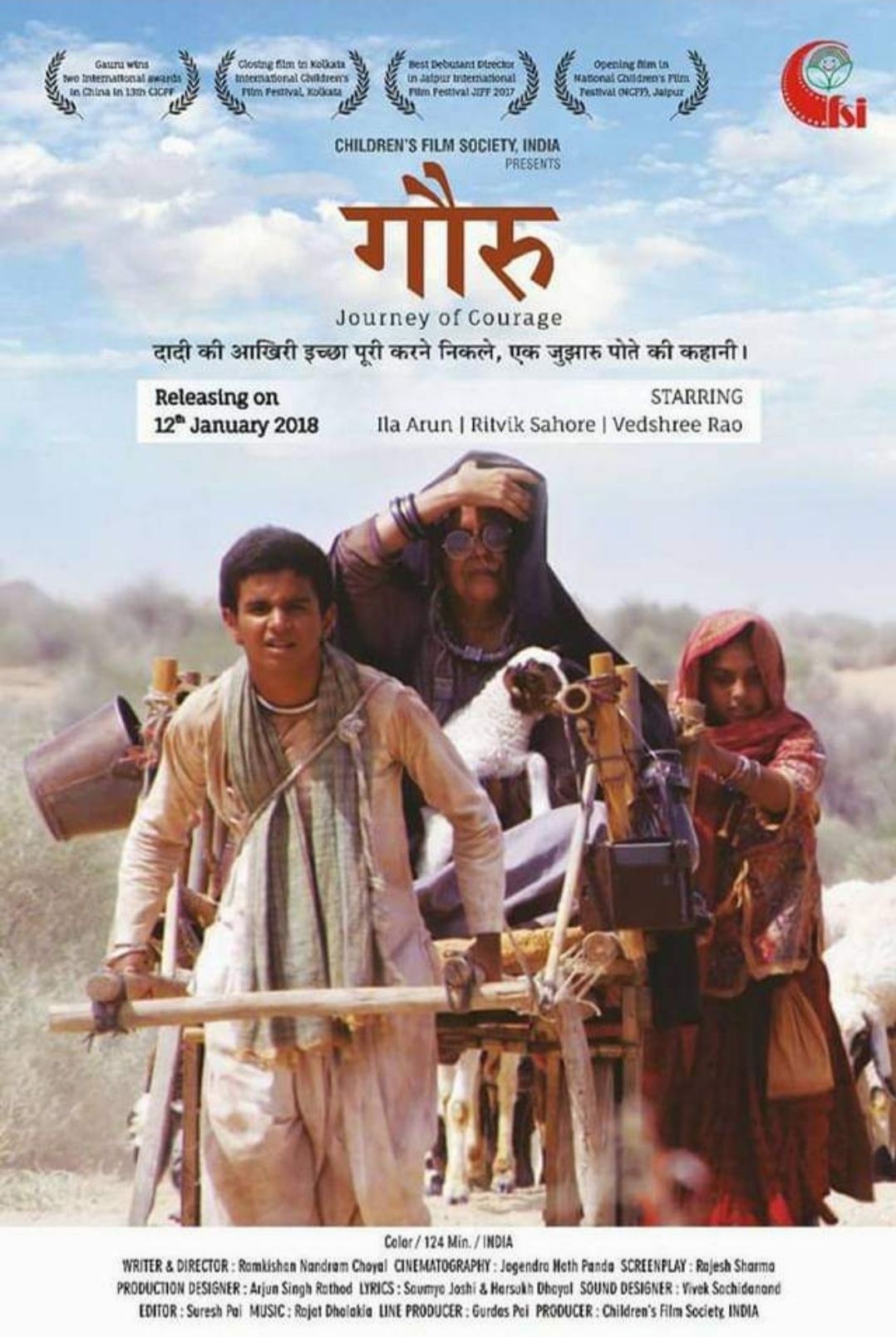 I played a Shepherd boy and for the preparation, I had to get that Marwari dialect. I had to look like a boy who belonged to the clan from the farmer fraternity. So, I went to Rajasthan with the director. My director had roots in farming. So, he was familiar with the space. We went to the village in Rajasthan, spent a week with the farmers, used to go to the farms every morning, and graze the sheep. We used to make our own tea in the farms. I bonded with all the farmers. So, I had a blast there!
Initially, it was very difficult to get out of my comfort zone, I remember calling my parents and telling them that I don't want to do it because it was something that I had never done, but I'm glad I stayed there because it gave me so much perspective as an actor and as a human being.
It was also a really difficult shoot for us. We were shooting in 40-45 degrees every day. So, this movie holds a special place in my heart and we got great reviews from the festival as well. I feel proud of the whole team. So, this one role is the most favourite for me because it added so much impact on my life.
Having shot for shows like Flames and Indori Ishq on OTT and acting in Bollywood films like Dangal and Ferrari ki Sawaari, what are some of the most notable differences between preparing yourself for a role in OTT shows and Bollywood films?
There's no difference. In the end, we are actors and we are doing our role only, be it on OTT or in a Bollywood movie.
The only difference, I feel, in both the platforms is the time limit. And people also don't want to take out time and go to theatres. Obviously, that does happen but people find it comforting to chill out from their homes watching a short movie or series. Also, it's easy to pause and play at your convenience. OTT provides you liberty in making n number of episodes or n number of series.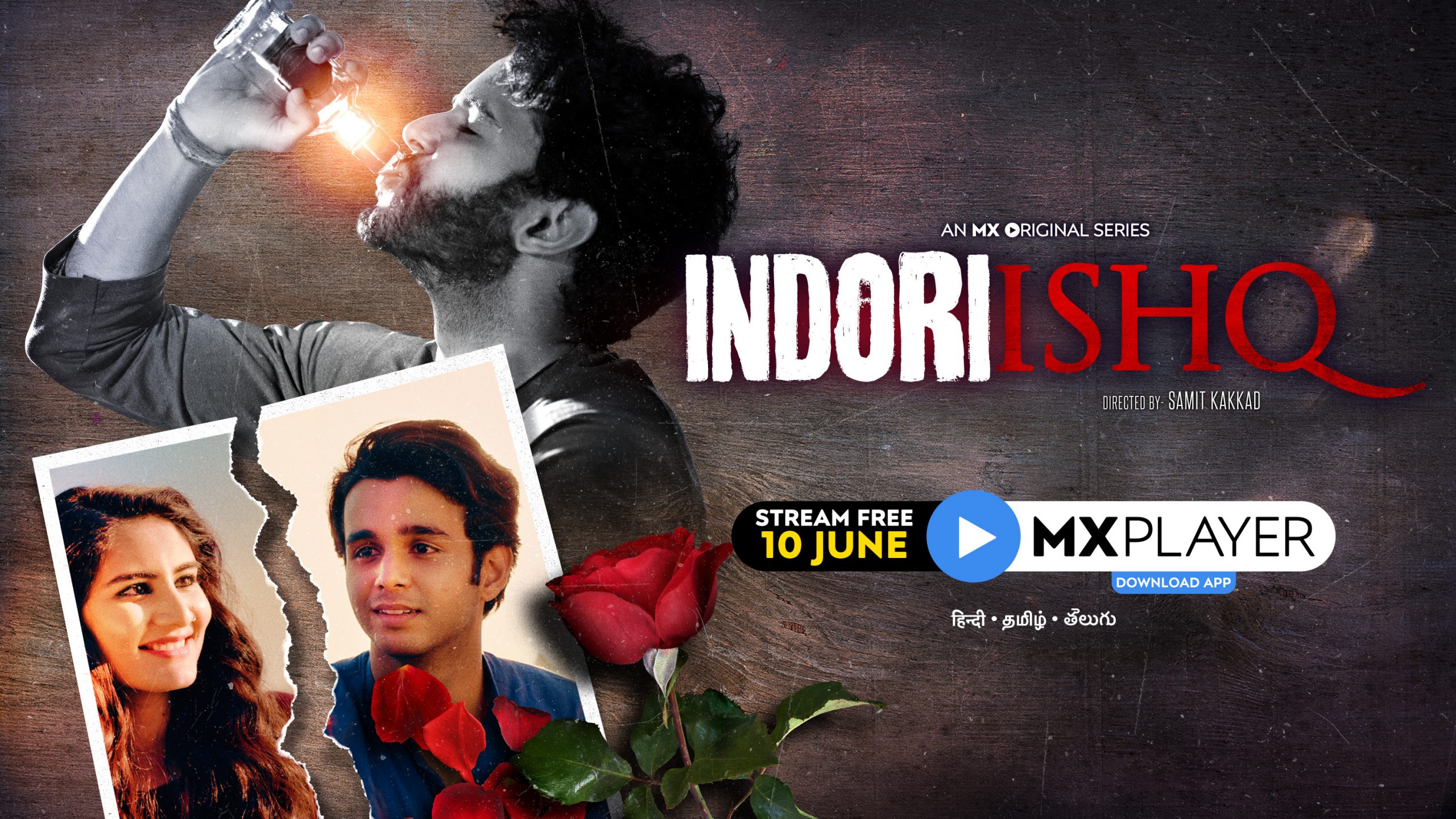 But otherwise, in terms of acting, there are no differences. It is a character that you are playing, you are moving as per the script. Just because you are changing the platform of releasing, it doesn't mean that the skill will require some changes. It stays the same. We do change our preparation as per the role we are playing irrespective of the platform it releases on.
What would be your advice to every young kid who would want to pursue a career in acting?
My first advice would be not to become like anyone else. Don't try to become like any other actor. We all have different lives. We have our own magic. In the process of behaving like someone else, you will lose your own charm. It's nice to get inspired by others but try to not imitate styles.
Work hard and learn the craft. I think the most important thing is to learn the craft and give your best. Keep learning and keep improving. Go for workshops, don't take rejections on your heart, life goes on. Just keep working hard and don't ever give up. Good things take time. Be your own self and have a positive outlook.
Tell us about your favorite shows.
Currently, I am binging on The office. I do watch 'Friends,' I have watched it so many times. I am also watching this show called Chernobyl. It is based on the blast that happened in Ukraine!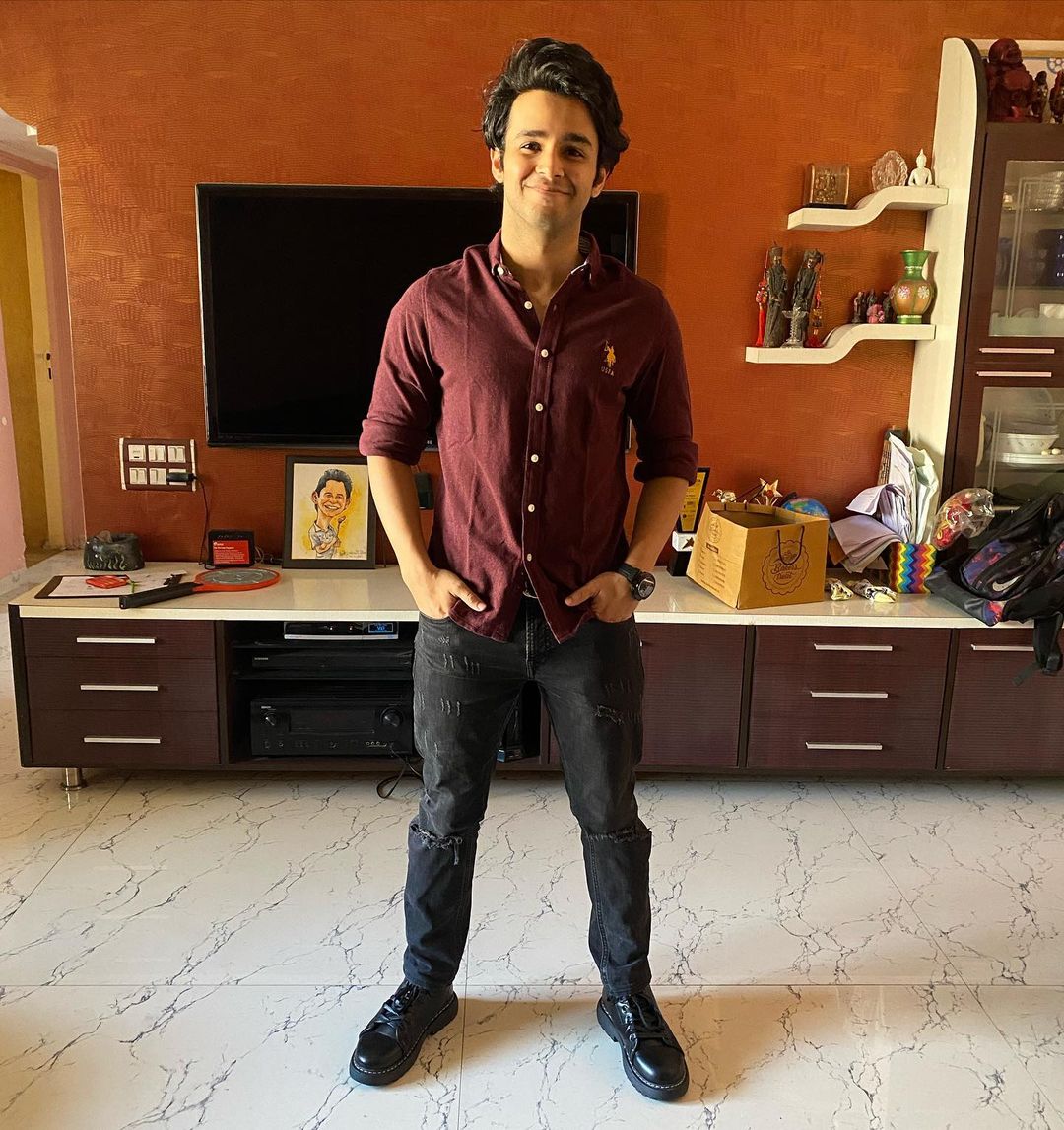 Any message you would like to give to the audience?
I would love to say a big Thank you to everyone for giving so much love and support right from day 1. The 12-year old Ritvik never thought that people will love him so much. So, thank you for that. I am forever grateful for all this. I will keep working hard. A big thank you!
---
"Tough times never last, but tough people do." Road to Fame, a Publication by Tealfeed, gives a sneak-peek into the inspiring journeys and struggles of celebrities who made it big with their passion and determination.
--- ---
Related Articles