How a shy kid grew up to charm everyone with his acting and dancing- the story of Utkarsh Gupta
Utkarsh Gupta bagged his first lead role in the Channel V show 'D4 Get Up and Dance', and then went on to appear in 'Naagin' and 'Splitsvilla'. Utkarsh is currently playing the role of Kunal Randhawa in Sony TV's recently released show Bade Achhe Lagte Hain 2. From being a shy boy in school who doesn't participate in any co-curricular activities to performing in thousands of dance shows, Utkarsh Gupta gets candid in this exclusive interview with Tealfeed
Utkarsh Gupta first rose to fame with the role of Dhruv in his debut show Kaisi Hai Yaariyan. Even though he didn't play the lead role in the show, the character of Dhruv became popular and Utkarsh became an Internet sensation soon after.
Utkarsh bagged his first lead role in the Channel V show 'D4 Get Up and Dance', and then went on to appear in 'Naagin' and 'Splitsvilla'.
Utkarsh is currently playing the role of Kunal Randhawa in Sony TV's recently released show Bade Achhe Lagte Hain 2 and has been impressing the audience with his stellar performances.
From being a shy boy in school who doesn't participate in any co-curricular activities to performing in thousands of dance shows, Utkarsh Gupta gets candid in this exclusive interview with Tealfeed.
Continue reading to find out more!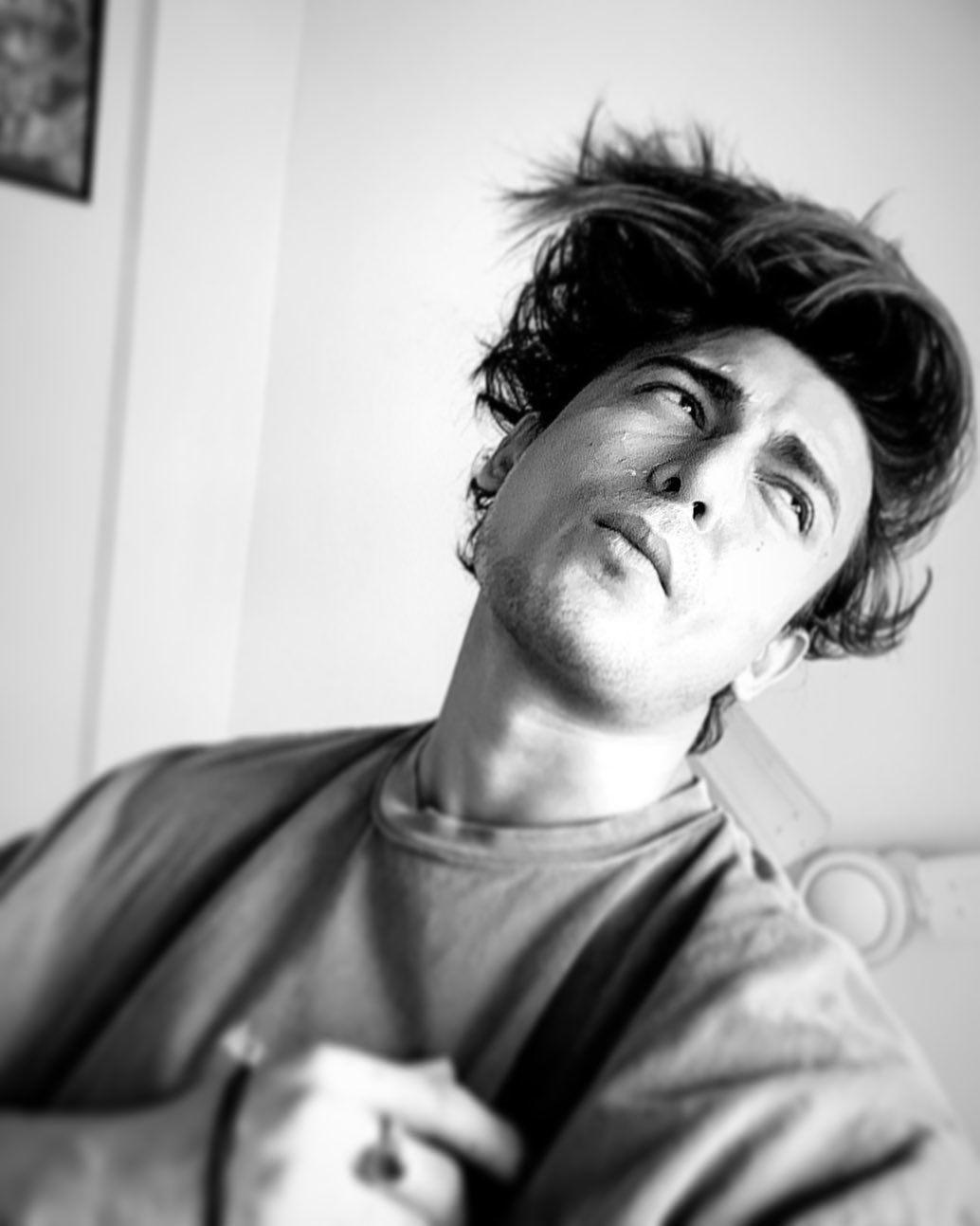 Tell us how was Utkarsh's life before getting into this big acting industry? Tell us about your childhood?
Before moving to Bombay, I lived in Dubai and taught dance to my students there. I am a professional dancer who has performed in over 50,000 dance shows all over India. While I was in Dubai, my sister said, 'there's an audition for a show on MTV. Would you like to act in it?' I refused because I didn't know how to act at the time. Not even a little bit.
In seventh grade, I was a silent, shy boy, and teachers told my parents that Utkarsh doesn't participate in activities, doesn't study, and doesn't speak. But, when I started my dancing career in ninth grade, I suddenly became an extrovert. Then, I began doing shows in tenth grade and moved to Dubai after 12th grade.
How did acting happen to you in the first place? Were you one of those kids who just love to be on the stage or it is something that you developed later?
When my sister asked me to act, I refused, but she kept on insisting, and I eventually agreed to give an audition, and I got selected. I'm not sure how I did it, but I did. I auditioned in Dubai and sent the video to Mumbai.
The production company was BBC Worldwide, under which I did my first show, 'Kaisi Yeh Yaariaan' on Television. When they called me, I thought the show would last 3-4 months, but it lasted for two years, and I began to gain interest in acting and decided to stay in Mumbai after that.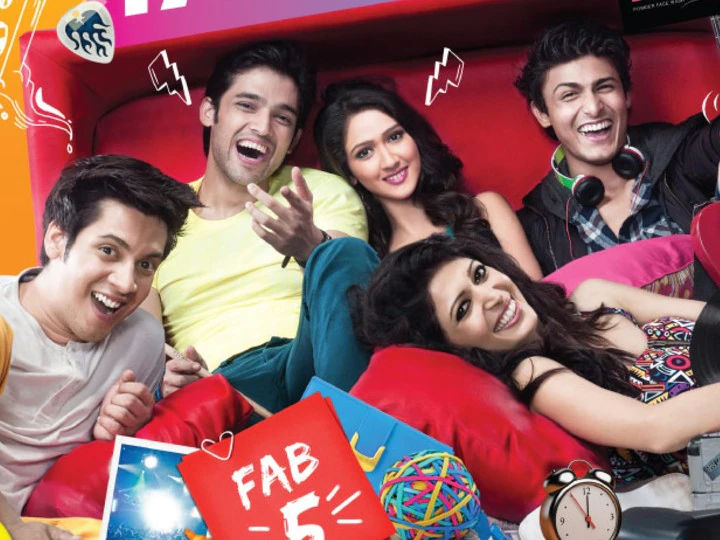 As a child, I never imagined myself in the acting industry because, as I previously stated, I was a shy boy, but life had other plans for me.
When was that particular instance when you decided to pursue a full-time career in acting?
Initially, I had no plans to pursue a career in acting, but after appearing in my first MTV show, I began to enjoy it. Following that, I got my first main lead role in a show called

'D4 Get Up and Dance'

, which aired on 'Channel V.' It turned out pretty well, and the audience enjoyed it, and I loved it too. Following that, I did a show on Zee TV, Colors, and am currently doing a show on Sony (Bade Achhe Lagte Hain 2).
So, yes, after doing my first show and then landing the lead role in my next show, I decided to pursue acting as a career. I am now very passionate about acting and dancing.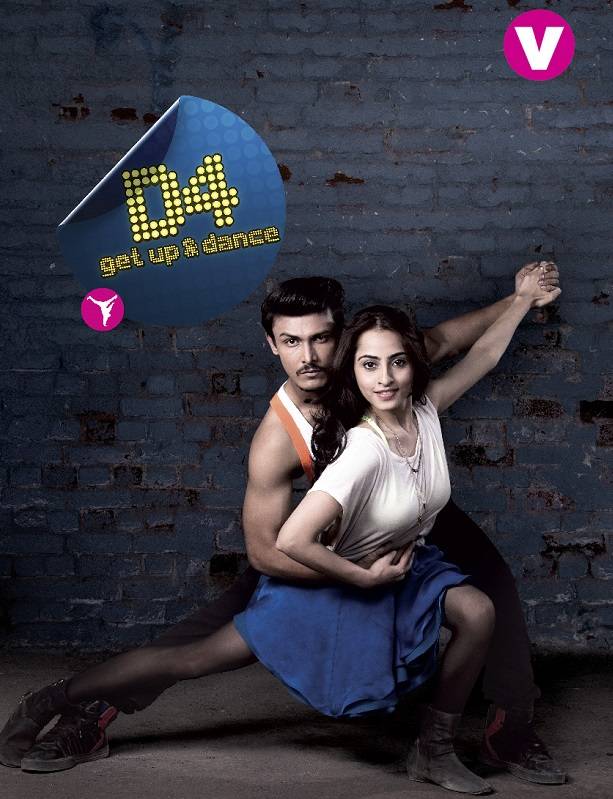 I considered leaving dancing to focus solely on acting, but acting does not allow you to leave dancing, which is something I love.
More often than not, people fail to see years of struggles that finally lead to that one show/film that changes everything. Take us through what feeling it was like to turn into an internet sensation after the show, 'Kaisi Yeh Yaariaan'
I had no idea about acting when I did 'Kaisi Yeh Yaariaan.' I was extremely nervous in front of the camera and had no idea how to take a proper shot. For at least a month, I had no idea what I was doing, I was terrified of how I would do it and finish it, and I was afraid of being replaced.
However, when the show aired on television, the audience mistook me for the show's lead, Dhruv, and my character became extremely popular. In 2014, my acting career began primarily as a result of that show.
Instagram was also relatively new at that time. I began using it, and the platform then provided me with the opportunity to grow my audience. I never came to this industry for the sake of fame. I just wanted to make money for my family and have fun. That was the goal, and I still believe in it. I want to have fun, and I want my parents to feel proud of me.
How did you start preparing yourself to portray the role of Dhruv? How much is Utkarsh similar to Dhruv of 'Kaisi Yeh Yaariyan'?
As I previously stated, it was the very beginning of my career. I had no prior experience, so I auditioned and was chosen. After that, it was all trial and error. I believe Dhruv's character was nervous, as was I in real life, so everything worked out fine. I enjoy changing my face to fit the character, which is what I did with Dhruv's character, so I tried to make him look like his eyes speak louder than he does. He didn't say much, which was because I was nervous in real life as well because it was my first time acting.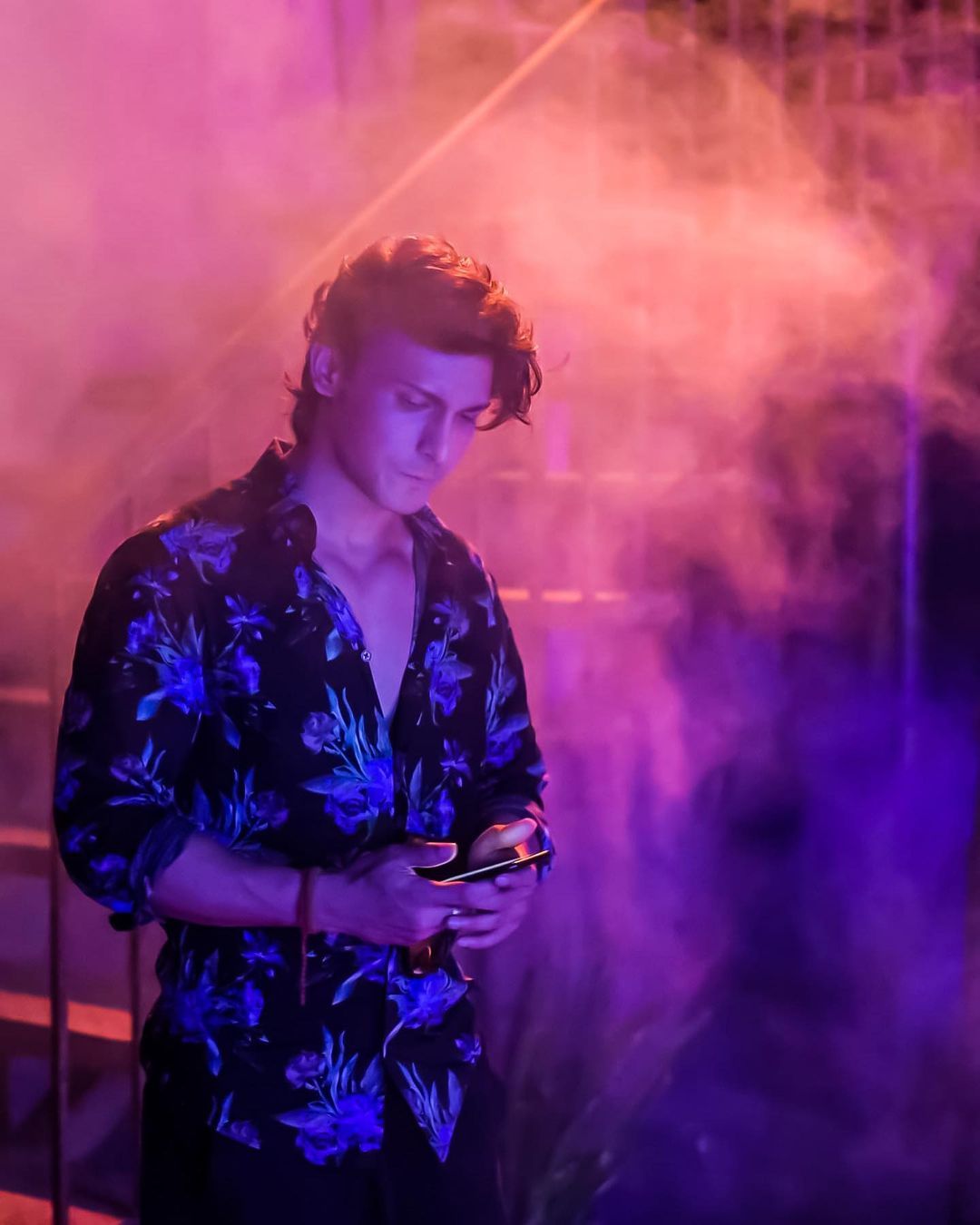 While preparing for and playing Dhruv, I kept telling myself that I would speak a lot after this as my character didn't speak much. So, as my character in my second show on Channel V, I spoke a lot.
You also did Splitsvilla Season 8. Tell us about your thought process when you received the offer to join Splitsvilla.
Splitsvilla was something I did purely for fun. I've never liked fighting and gossiping behind people's backs, so I was skeptical about the show, but I wanted the experience of being on a reality show, so I went, and the channel loved me there.
I was thought to be a cute boy who enjoys dancing. It was sweet. I was not too fond of reality shows at first, but it was like a vacation for me, and I went there for a good experience and made good friends. I played well and made it all the way to the end. I made the decision not to fight anyone because I am not that person in real life.
You have done several other shows like Naagin 5 and Bade Acche Lagte hai Season 2. You also performed in the dance reality show Dance India Dance in 2009. So, how was your experience? Do you like Dancing?
I did participate in Dance India Dance, but only at the audition stage. I enjoy acting and all of the shows I've done, such as Naagin 5. It was a fantastic time. I had a small role in Naagin, and my character died three times but somehow came back; perhaps the audience liked it.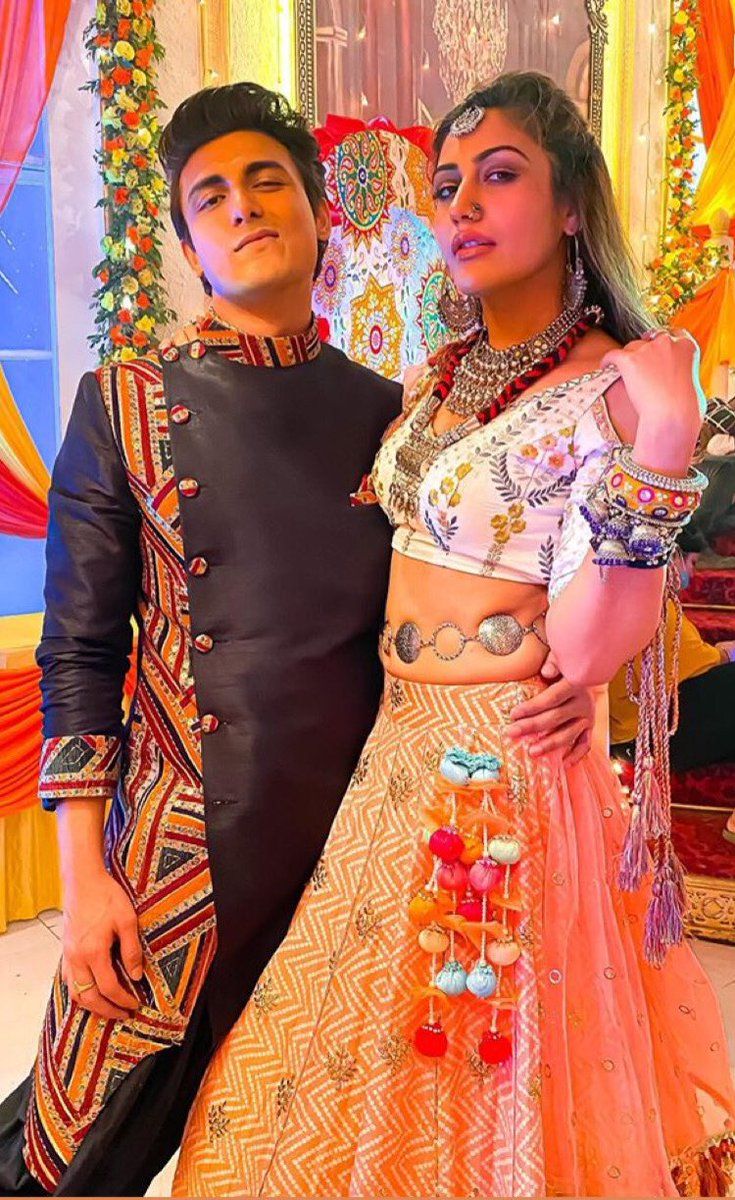 Surbhi, Mohit, Sharad, and all my other co-stars in Naagin, were also fantastic. They all gave off such positive energy that I had a great time there. It felt like family, and I enjoyed working with such fun and dedicated people.
How supportive your family has been throughout your acting journey. How did your family react when you first told them about pursuing a career in the acting industry?
My mother never reacts. Even in our small fights, she believes that "the show must go on." Jokes aside, she and my sisters both inspired me to be a better person in whatever field I chose. They've always been encouraging of my career choices, whether it's dancing or acting.
What does the future look like for you? What kind of roles would you want to do in the coming times? Tell us about your upcoming projects?
I don't have any upcoming projects because I plan everything. I want a smooth schedule, so I don't take on new projects until I finish my current ones because I'm afraid of taking on too many projects at once. So I take it one step at a time. I want to devote my full attention to one project at a time before moving on to the next.
In any role, I would give my all. I want to play strong characters such as officers, businessmen, and so on. I also enjoyed characters such as Deepak Dobriyal's in Delhi 6 and Rajkumar's in Bareilly ki Barfi. I also like Nawazuddin's sir characters. As a result, I'd like to play such roles as well.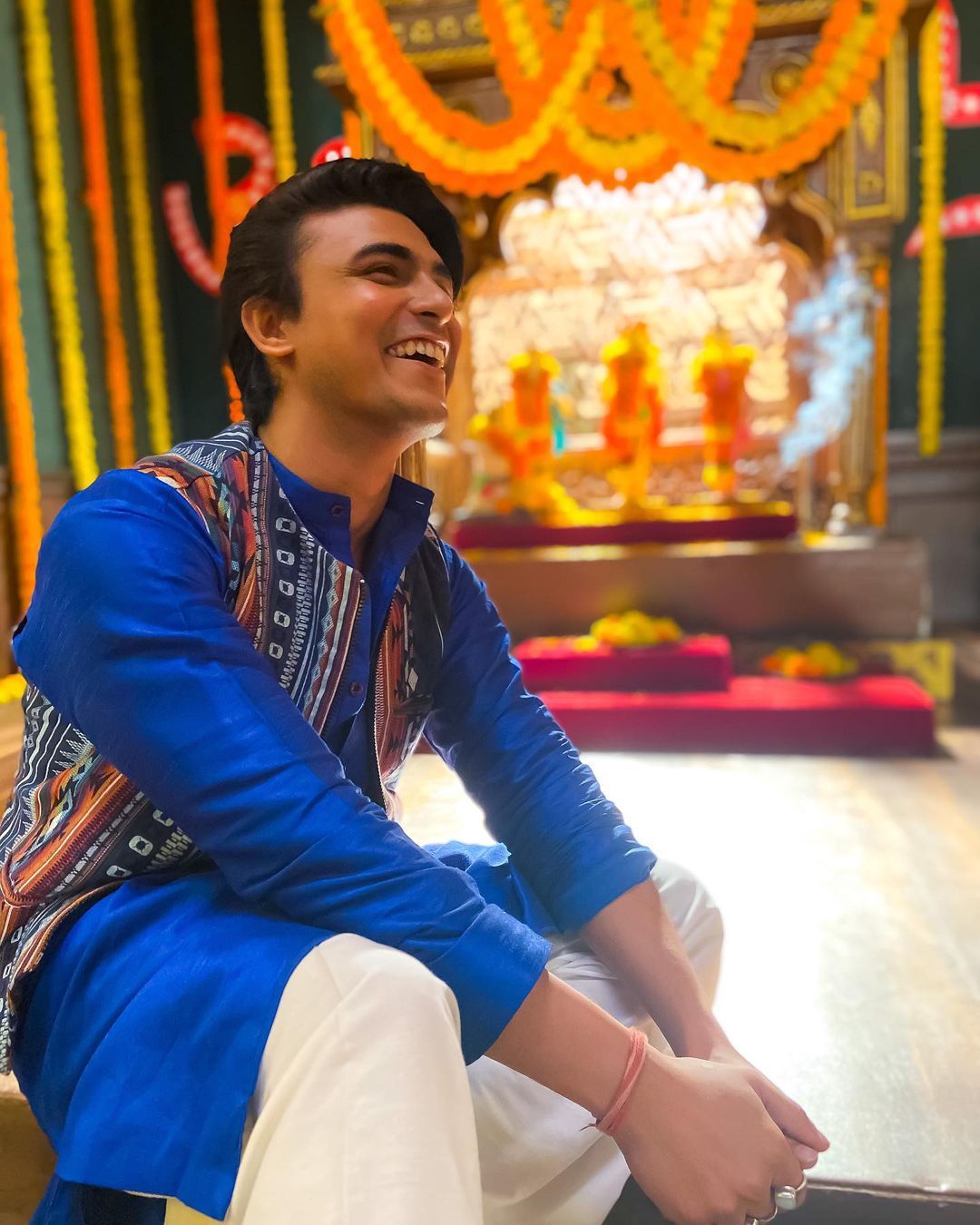 If not an actor then what would you be doing today?
I tried many things when I was in eighth grade. As a child, I experimented in mechanics, repairing phones as a pastime. I was also interested in the navy, so I filled out a form for that as well. After the tenth grade, my sister asked me what I wanted to do, and I had no idea at the time.
My sister then gave me a box of CDs with hip-hop dance videos on them. I observed them and decided to pursue a career in dance. Then I began practicing in the parks. My dancing journey began then, and I received numerous offers and began teaching dance in Dubai. So, if not acting, then dancing will be my choice.
Things have been tough for the last 1 ½ year for everyone. How did you maintain your calm during these tough uncertain times and focus on your work?
Fortunately, God has been kind to me in my professional life. During the first lockdown, I was working on a Zee Tv show called 'Tujhse Hai Raabta.' That lasted six months before there was a lockdown again.
After the lockdown, I did Naagin 5, then there was another lockdown, and finally got this show, 'Bade Achhe Lagte Hain,' for Sony. Overall, I consider myself fortunate that my professional life was not jeopardized.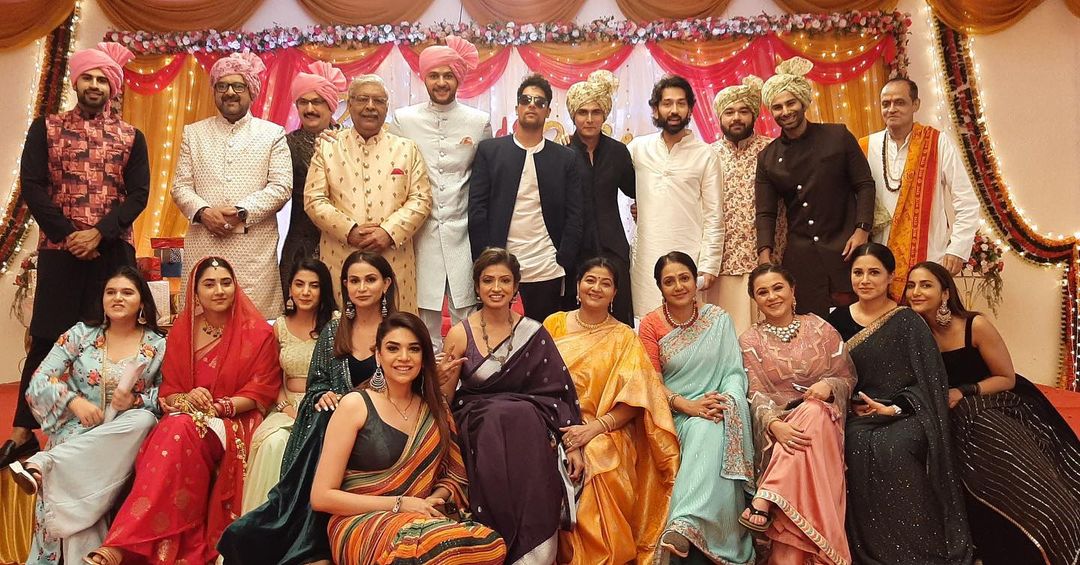 All roles you do as an actor are memorable. But still, there are some roles that hold a special place in your heart. Which ones are most special for you?
Mikhail's character has a special place in my heart. As I previously stated, it was a show called 'D4 Get Up and Dance' on Channel V, and it was my first show as a lead.
As a result, it is very close to my heart. I worked extremely hard on that show for the public to become familiar with my talent. Sidharth Sengupta was our director, and he was fantastic. It was one of the most memorable experiences of my life.
Tell us about your favorite shows
I don't watch television very often, but when I do, I enjoy it. The most recent show I really enjoyed was Sacred Games, which was available on Netflix. That remains my favorite show.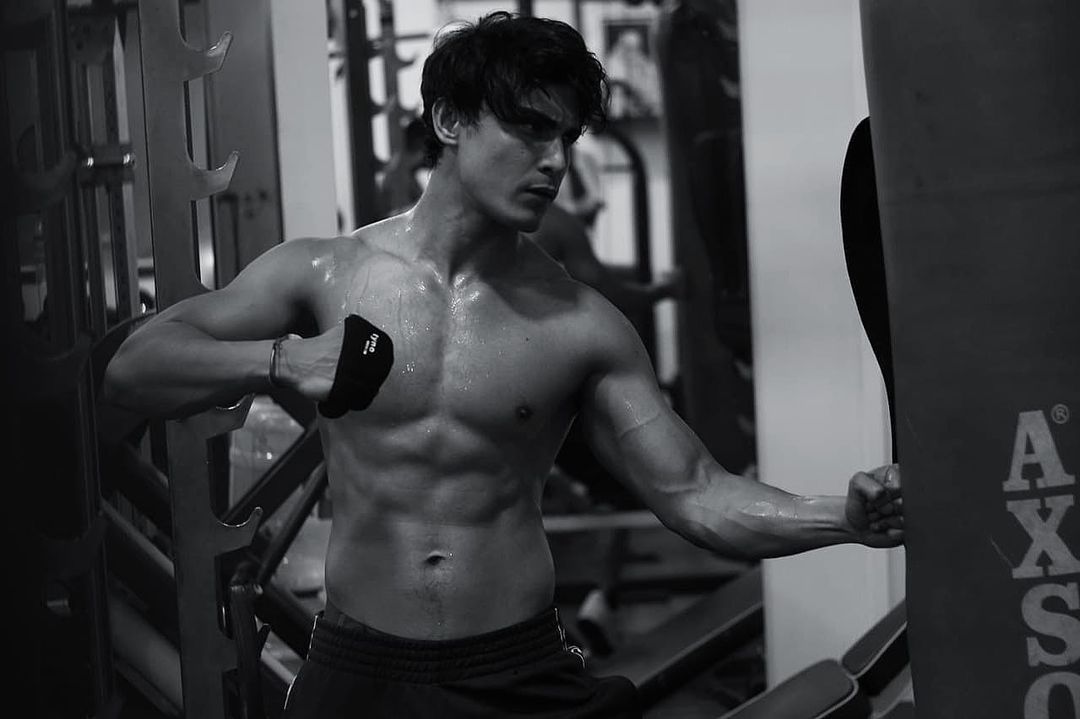 What would be your advice to every young kid who would want to pursue a career in acting?
I'd just like to say that in order to gain experience in any field, not just acting, it's important to be consistent and loyal to the field, so have experience and work hard until the end.
---
"Tough times never last, but tough people do." Road to Fame, a Publication by Tealfeed, gives a sneak-peek into the inspiring journeys and struggles of celebrities who made it big with their passion and determination.
--- ---
Related Articles