How Sirf Coffee helped 10000+ people find love- in conversation with Sunil Hiranandani
Sunil Hiranandani, the founder of Sirf Coffee, shares how they helped 10000+ people find love!
The world might be under lockdown due to Coronavirus but that has not stopped new bonds from forming, new relationships from growing and new love from blossoming.
Zoom and Facetime have taken over the usual coffee shop rendezvous and virtual meetings have become the new normal. If there is a positive that we can take from these trying times, it would be the renewed importance of family and relationships.
Overall, dating app usage is on the rise. Yet, there's also a growing number of people who find dating apps unsatisfactory, or even harmful to their social lives and delete them.
That's where matchmakers fill the void. These "modern matchmakers" hope to reinvent the old-fashioned practice by providing an alternative to dating apps.
Sirf Coffee — a bespoke, confidential and exclusive matchmaking firm helps curate your happily-ever-after by finding you the perfect match. Not in the way of your favourite rom-com or TV show, but in a manner that celebrates logic, like-mindedness and companionship.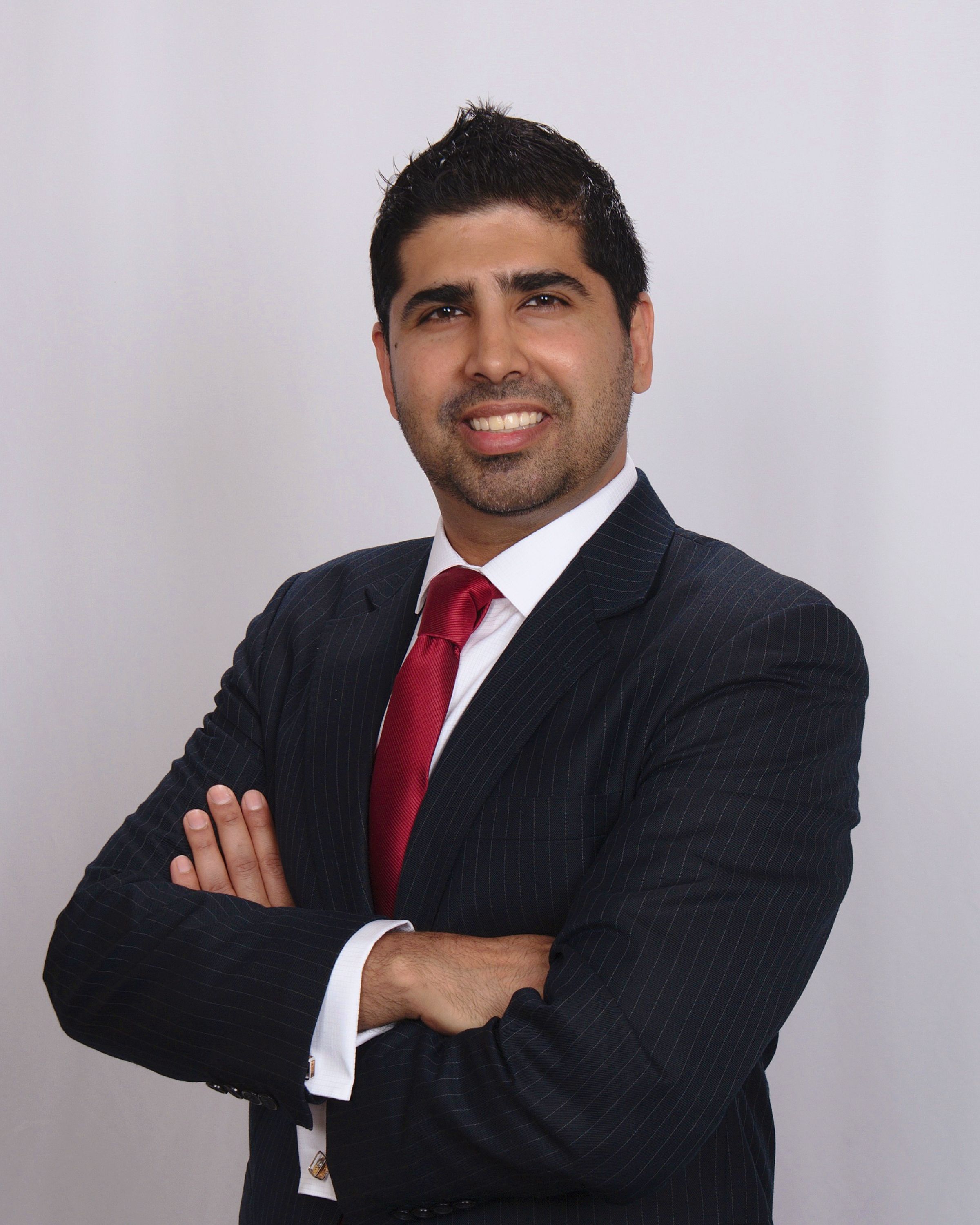 In this exclusive interview with CoFoundersTown, Sunil Hiranandani, the founder of Sirf Coffee, talks about dating and love in the present context, takes us through the working of Sirf Coffee, and also shares how they have helped over 10000 people find true love.
Looking for true love in the world of swipe right? Reach out to Sirf Coffee!
Continue reading to find out more about them.
Q. Tell us why you decided to take the offline route in this world of Swipe Right and Online Dating?
Back in 2009, I realised that there was a huge gap in dating avenues for Indians. Typically, they employed a wholesale approach to love.
There were biodatas floating around, desi parents on hotlines, and traditional expectations (families meeting up before the couple actually does). Single at the time, I had just returned to Mumbai from London and found that a lot of my peers were stressed about the same thing; finding love in a pressure-free, discreet environment.
Not only was the idea for Sirf Coffee born in Mumbai, but I was its first success story.
Over the last few years, there has been a significant shift in dating behaviour.
Frustrated by the absence of meaningful interactions at the back of thousands of swipes amongst dozens of dating apps, many have now returned to the basics of courtship; preferring old-school/ offline approaches to meeting their partners, albeit with modern expectations, and curation being the operative term.
As a result, Sirf Coffee remains more relevant than ever. Whilst technology must absolutely be leveraged to better enable that goal and widen access, it can't replace that feeling of love at first sight. A personal touch is required for your personal life. We simply help global Indians find love in a digitally crowded world.
Q. Take us through the working of Sirf Coffee!
Our service falls in the sweet spot between dating apps and the traditional dot coms/meddling aunties. While the former is casual/ informal, the latter is laden with pressure to get hitched, usually after one or two meetings.
We offer a pressure-free, personalised approach to dating, and curates offline experiences for like-minded dates who are handpicked by expert matchmakers. Membership is by applying online.
Our application tells us a lot about who they are as people, social habits, partner preferences, what makes them tick, (and what doesn't).
Once the application is completed online, our team gets in touch for an in-depth interview so as to assess and establish a mutual fit, and make sure we are in tandem with their expectations. The relationship is on a first-name basis.
We get to know you, become your friends and then set you up with our other 'friends'.
Q. How has been the journey so far? How has the number increased over the years?
Since commercialization in 2012, Sirf Coffee has served over 10,000 global Indians across 27 cities in 18 countries, with our client base growing no less than 50% year on year over the last three years (tripled our user base in the last three years).
Q. What has been the biggest challenge in these years?
We've been a brand that has solely relied on organic growth, through word of mouth by people who have actually used the service. There is a hesitation to try a service you've not heard of before, or invest in one for six months.
Despite the serial dating pattern that dating apps or mass-based matrimonial sites have triggered, we have had much success in reiterating our brand values. Nothing can replace quality in this spectrum.
Whether it is someone who has never used any dating assistance, or someone who has tried all the available (read: free) mediums and eventually come to us.
Q. Talking about the dating and matrimonial industry, which trends dominated this sector last decade?
Well for one, gender behaviour.
Women are driving change in dating behaviour and trends. There is a much higher volume of women; i.e., 65%, on Sirf Coffee with a lot of female members expressing that dating apps have deprived them of the spark of courtship and general real-life interactions.
We've found that women are more serious about commitment and settling down and hence look for other options when it comes to finding love, whereas, men tend to feel empowered by the gamification of online dating.
Sirf Coffee creates a safe space and opens up doors in a society with a patriarchal outlook over marriage and dating choices.
Most members in their late 20s and early 30s have tried dating apps and are realising that social media skills may not necessarily conflate with social skills. They are looking at engaging in-person – without getting caught up in a world of apps and filters.
People in their mid-late 30s (the HENRYs – the high-earners-not-rich-yet) want partners who will enhance their life and sense of self. Once you've hit your 40s, chances are you've had one / multiple major relationships (whether marriage or long-term), so establishing trust in a personal relationship again, is hard.
Q. Which new trends are expected to dominate this industry in this decade?
I believe CoVid-19 will change the way we live, work and date. With more and more people experiencing the isolation that technology can cause, as a result – those looking for love will opt to go offline to find it.
We foresee that people are sticking their necks out to make eye contact, enjoy real conversations (rather than endless 'chatting') and nurturing the pursuit of love – organically – with the help of a human, vis-a-vis an algorithm.
Research shows that 53% of people exaggerate their online profiles. Half of the online daters are already in relationships, while 11% are already married. While you can match with 300+ people on an app, you may never really go on a real date.
Q. How much acceptance have millennials been towards this idea of taking this offline?
This generation is a woke one. We've had the best of academic opportunities, professional challenges, global exposure, and can aspire to live a lifestyle that we desire. Our highly curated platform tweaks the idea of dating, essentially, giving control back to the individual.
It's not hard to believe that a 28-year-old from Mumbai may have never even tried a matrimonial/traditional service – they've only "grown-up" with the dating apps.
Sirf Coffee not only provides access or sets up dates, our biggest asset is human guidance.
It is a journey of self-discovery; members learn so much more about their own romantic styles, the relationship hiccups they could go through and challenging their own socio-cultural influences – and we encourage them to respond to them intelligently.
As a community that celebrates relationships and real-life interconnection, we find inspiration in our members' success stories.
Q. How has COVID-19 affected this industry? How has Sirf Coffee been managing in these tough times?
Now that people are home with some "disposable" time, and business for most – is not as usual. The 'alone-ness' (not loneliness) hits them, and hence they are keen to use this phase to work on personal relationships.
Clients have relaxed their criteria (on age, geography and other preferences), as this period has given them the time to reflect, introspect and figure out the path forward. During a crisis, people are often reminded of the precarious nature of life and, as a result, may simultaneously feel a loss of control and an increase in vulnerability.
One of the drawbacks of online dating (apps, portals) is that people are often faced with too many choices.
Here, we are curating the experience for them, even if it is currently online.
As a result, some people feel incentivised to take a more mindful approach to dating than they typically would, and focus on more in-depth conversations, with a select number of people, since meeting in real life isn't an option in certain countries, in the coming weeks.
We've seen a 40 percent increase in inquiries, and a 25 percent spike in user base.
Given that several people are experiencing high levels of stress / grief due to work uncertainty, healthy issues, one may think that dating is last on their minds. On the contrary, however, human beings have an innate desire to connect to others, and this pandemic, a circumstance that we have no control over, whatsoever, often amplifies the universal need for companionship.
This just demonstrates that as tech-reliant and self-sufficient as our generation is, everyone still needs some love in their lives!
Q. What are Sirf Coffee's plans for the next 5 years?
Based on current trends, our investments into marketing, and expanding our operations internationally, we have set ourselves ambitious goals, which will likely require some Angel / VC funding, which we are currently exploring.
Q. How the new normal would look like after lockdown? How the dating industry need to adapt to it?
I believe the dating industry has quickly adapted to this new reality, enabling 'date from home' features, that allows dates to signal to their match that they're ready to move off the app and transition into a video or phone call (illustrating the offline trend that we answered earlier).
Since the lock-down commenced mid-March, Sirf Coffee has set up over 300 personalised virtual iso-dates in the comfort of our members' homes. All one has to do is grab a glass of their favourite drink, log on, and meet their match.
People crave social connection and are more likely to drop their defences when feeling vulnerable, particularly if they perceive that this is a shared experience.
Even though virtual dates (over Facetime / Zoom etc) is something new for many, we discovered that over 90 per cent are enthusiastic to try video dates, which is encouraging to see.
Ironically, Sirf Coffee has actually been setting up virtual introductions since 2012 - mostly for couples in different geographies. Many long-distance chats have led to numerous committed relationships and over 75 marriages (that we are aware of).
But by bringing authenticity to the process (no texting / emailing), and by actually speaking on the phone or FaceTime, this helps reduce dating burnout.
Even if one were feeling frustrated by dating prior to social distancing requirements, this could be a good opportunity to try an approach that may yield different results during this unique time.
Many virtual dates have reached exclusivity (they are happy getting to know one person, and do not want to be introduced to others).
Of course, once lockdowns are lifted in due time, people will start to meet again.
How we respond as individuals to stress, can impact our relationships in different ways. Some people may shut down, withdraw, or disappear for a few days. This is a rare opportunity for someone dating / in a relationship, to learn how a potential partner reacts under pressure early on, rather than months from now.
Q. What would you want to say to the ones who are looking for a life partner but haven't been successful so far?
No time like the present, and it's better late than never.
Apply to Sirf Coffee, today.
---
Ideas are easy, Implementation is Hard, learn from the ones who knows how to start. A Publication by Tealfeed.
--- ---
Related Articles