Do Small and Medium-sized businesses (SMBs) need digital marketing services?
Marketing has always been about connecting with your audience in the right place and at the right time.
WE HAVE THE TECHNOLOGY, FINALLY, THAT FOR THE FIRST TIME IN HUMAN HISTORY ALLOWS PEOPLE TO REALLY MAINTAIN RICH CONNECTIONS WITH LARGER NUMBERS OF PEOPLE.
– Pierre Omidyar, founder of eBay
The internet has been an accessible thing today and thus, the number of people, each day, becoming a member of this online world is yet increasing.
Now, marketing has always been about connecting with your audience in the right place and at the right time. So, that means, you need to go and meet your audience where they are already spending most of their time i.e., on the internet.
And hence, entering the digital marketing world can be one of the best places to meet your audience. But before stepping into this world, there are a few doubts that you need to clear and a few tips that you need to know!
So, here we got an interview with Mr Gaurav Pandey who clears all the doubts related to digital marketing and gives you some interesting tips. He's an entrepreneur, marketer, and founder of Gaurav Pandey Media Company. He keeps a close eye on digital technology and startup eco-system development in India. So, below is the complete cover of his exclusive interview:
Q. WHAT'S YOUR IDEAL DEFINITION OF DIGITAL MARKETING?
It's marketing, digitally.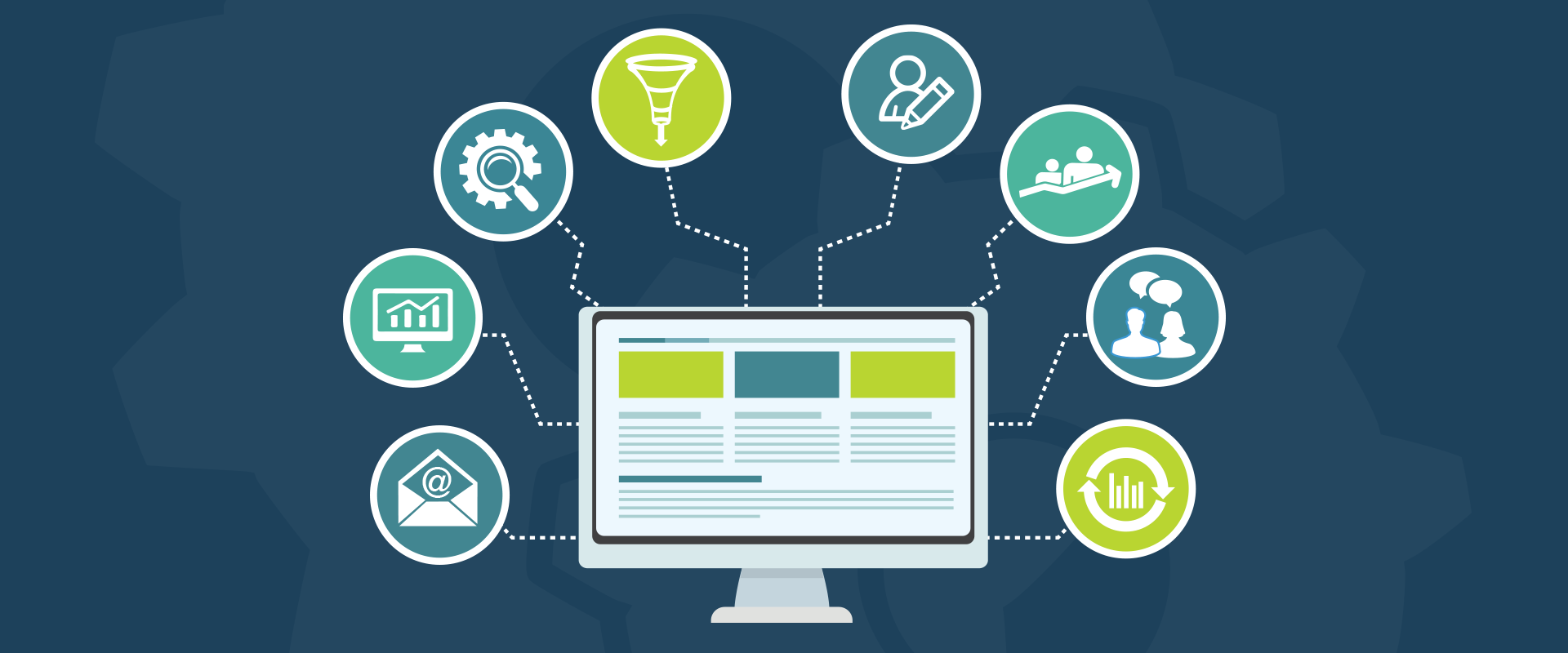 There are two parts to it. Digital + Marketing. The 'Digital' stands for the medium & available promotional tools to promote your brand online, and 'Marketing' stands for pure, neat and naked marketing. Usually, when people say digital marketing they are referring to 'digital tools & mediums of promotions', but marketing, on the other hand, stays untouched. Marketing is communicating your brand's differentiation to your audience, cultivating an affinity for your brand over the period of time, and maintaining the mind share.
So to succeed at marketing you need to think more from your brand's and your consumer's point of view. You would need to find out the clear differentiation, your ideal customer persona, geographical limitations, improving your customer's entire journey to buying, reward system, and referral system.
In other words, you need to be a marketer first, then digital marketer. I was a digital marketer first, but then I realized that I was unlearned, and therefore, afterwards, relearned the trade.
You need to be creative, imaginative, and experimental before mastering the promotion tools. Today it's digital, tomorrow it will be voice marketing, then neuromarketing, any unimaginable land that we may reach. How will you evolve?
Q. IN THE CURRENT SCENARIO, HOW IMPORTANT DO YOU FEEL DIGITAL MARKETING IS?
With approximately, 350 million smartphone users in India, the time has gone to ask this question. It is the mainstream for most of the businesses, and gradually the advertisers are increasing digital marketing budget.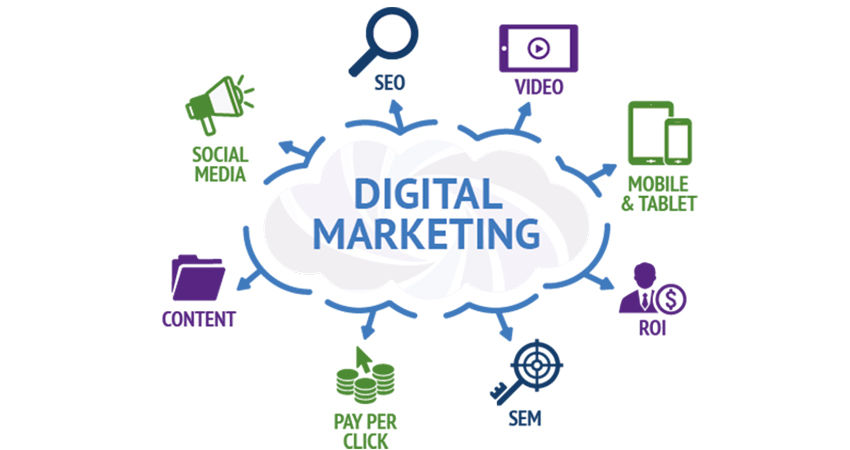 Reliance JIO has made India greedy for data, so of course, the Indians will communicate more aggressively through data than telephones or SMS. So infrastructural support is only going to be in fostering a digital India. There is no way back.
Digital is data first, quite calculative, measurable, speedy, and easy to reach the urban target audience, even in rural. So if you aren't digital, you are missing a far easier and effective way to reach out to your consumer whether it's B2C or B2B.
Q. MANY SMBS BELIEVE THAT THEY DON'T NEED THE SERVICES AS MUCH AS A BIG ENTERPRISE DOES. WHAT'S YOUR TAKE?
You may not need service of a digital agency, but you surely need digital, otherwise, you won't be using Gmail or WhatsApp. And if you are, let say, a small grocery shop owner, and your customers want to place your order via WhatsApp, why would you not want to let them do that? Would you better let them do so or would you like to see them switching to some other grocery store owner who is doing so?
The digital way of marketing is no more a question, it's facilitation.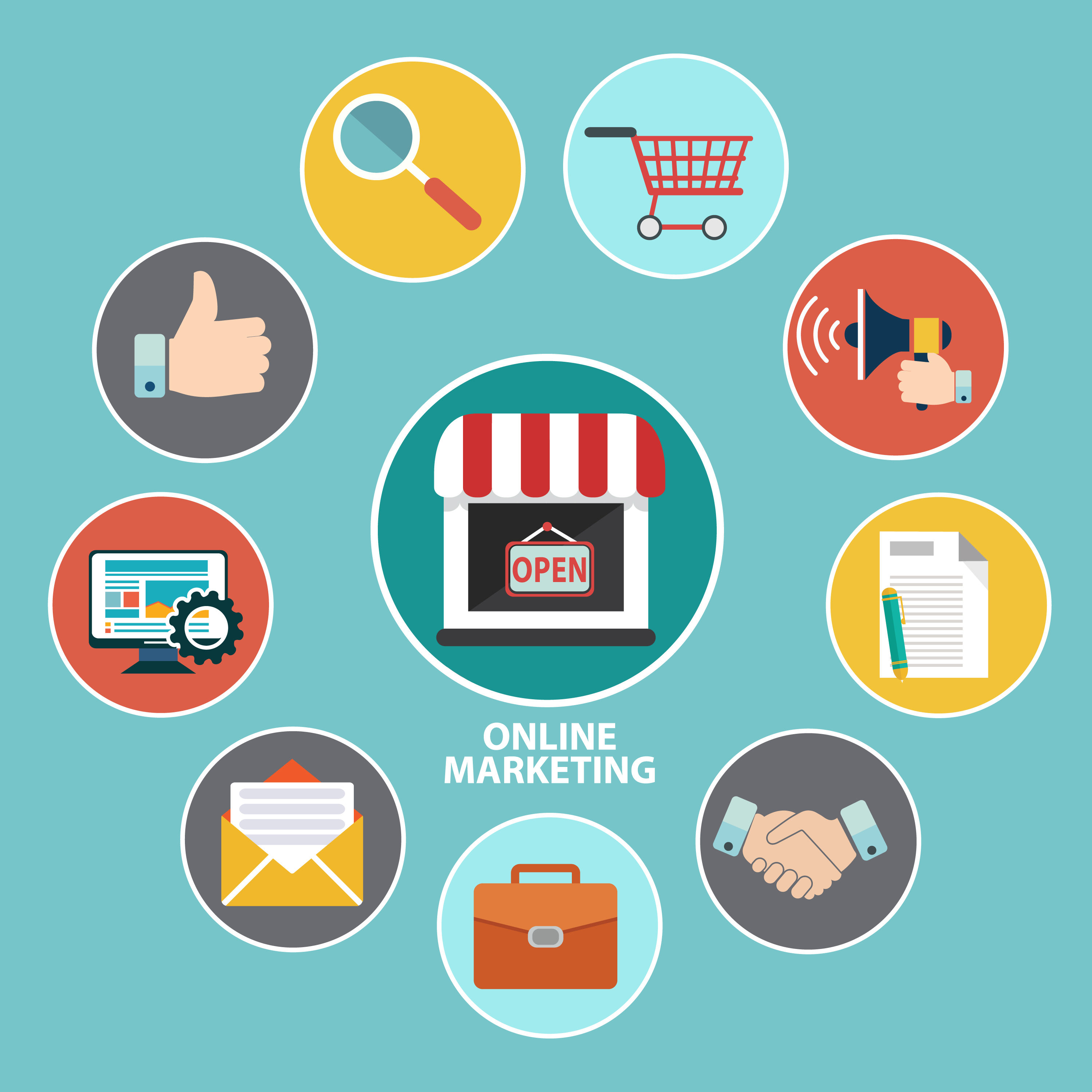 We have evolved from landline phones to mobile phones. People used to say they don't need smartphones but now see the acceptance! The sooner you accept the digital, the better.
Besides, how will you actually use it in your specific business scenario is something you need to brainstorm with your marketing team.
IN MY KNOWLEDGE, THE MAJORITY OF SMALL BUSINESSES FAIL WITH DIGITAL MARKETING BECAUSE THEY TRY TO COPY THE DIGITAL STRATEGIES OF BIGGER BRANDS AND GIANT BUSINESSES.
Small businesses should do what works for small businesses, and you'll succeed.
Q. ONCE AN SMB HAS LEVERAGED THE SERVICES OF A DIGITAL MARKETER/DIGITAL MARKETING AGENCY, MOST OF THEM END UP BEING UNSATISFIED. WHY DO THINK THIS IS THE CASE?
I mentioned it earlier, in most of the cases of failures, the problem is the mismatch of strategy & expectations. You should be crystal clear about your available resources like money, your team's capabilities, your practical goals in regard to your budget, and your real life common sense.
If in standard cases for your specific business, 1 rupee in promotion produces 2 rupees for you, don't expect 10 rupees from digital revenues. Because unnatural expectations will only create a false sense of failure. Thus, you will be a failure even though the digital produces 3 rupees for each rupee invested.
Why giant marketing agencies and brand doesn't talk about these issues is because they behave in accordance. They keep the expectations real and clear.
Q. DO YOU BELIEVE THAT MOST OF THE SMBS HAVE PAINTED A WRONG PICTURE OF DIGITAL MARKETING AND ARE HENCE DISSATISFIED WITH THE SERVICES PROVIDED?
Well, I don't know but what I have realized working with my clients, and especially with the failed cases is that, in many cases clients really don't intrinsically expect to meet their targets, but they would keep switching agencies and approaches to meet those targets, without any particular plan, and rather just hope.
This makes no sense. Ideally, common sense should be a part of your marketing plan and your goals.
MARKETING IS NO MAGIC. I WOULD SUGGEST TEST AND INVEST IN THE RIGHT STRATEGY FOR SMALL BUSINESSES, THOSE WHO ARE TRYING DIGITAL FOR THE FIRST TIME.
Work with a digital marketing team or agency, form a right plan, and look for 2x ROI from your test case scenario, and then grow investments in whatever the marketing channels work for you.
As Warren Buffett said, don't test the depth of the water with both legs.
Q. AMIDST ALL THESE THINGS, HOW SHOULD AN SMB CHOOSE THE RIGHT DIGITAL MARKETING AGENCY?
Interview. And I don't mean just ask for a portfolio. Prepare a set of questions that you really want to understand, not only about the agency but conceptually as well. If an agency is able to explain your rights and wrongs of any particular strategy in a simple language… Bingo!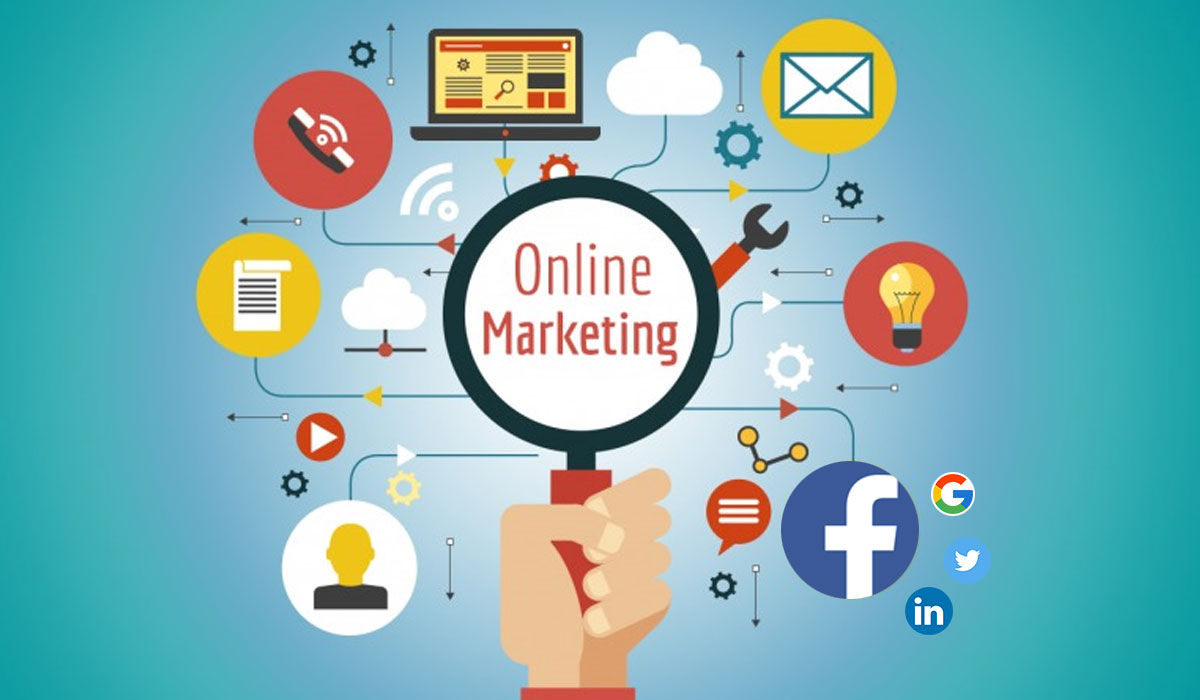 The worst could be, if you mindlessly ask for price proposal, and end up comparing Apple with an Orange and selecting on the basis of the price difference. You must buy Apple if Apple suits you and Orange if Orange suits you. Never buy an Orange if you need an Apple just because it costs you cheaper. Sooner, you'll be frustrated again.
And the most simple strategy is to go with your gut feeling. You must really feel good about someone you are going to be working with for the next 1 year or so.
Q. IF A COMPANY OR AN INDIVIDUAL DOESN'T WANT TO TAKE THE HELP OF ANY MARKETING AGENCY, WHAT TOOLS WOULD YOU SUGGEST TO THEM?
Learn the basics. There are several decent digital marketing courses available from online MOOC platforms. Pick anyone that you trust (take recommendations while picking up), and learn it. Naïve is better than Shallow.
Q. SUGGEST SOME GOOD BOOKS AND ONLINE COURSES FOR DIGITAL MARKETING?
I really don't want to suggest any books to learn digital marketing. But below are few resources online, that I find good.
Social Media Certification course by HubSpot Academy is a good start. Hubspot's all courses are go-to resources. https://www.hubspot.com/resources/courses MOZ Academy https://moz.com/beginners-guide-to-seo in paid version.
Udemy courses are decent. In fact, even Google has courses. https://learndigital.withgoogle.com/digitalunlocked/course/digital-marketing
Q. DO YOU FEEL THE METHODOLOGY OF LEARNING DIGITAL MARKETING IS ADVERSELY AFFECTING THE QUALITY? ARE THE MODULES FOCUSING MORE ON HOW RATHER THAN WHAT?
Yes. As I mentioned at the start of this interview that Learning Marketing is more important than learning Digital. 'Why' and 'What' is more impactful than 'How'. It's because there are a fixed set of digital marketing tools & channels available to almost everyone from Mark Zuckerberg to me, and to you.
So, what's the difference? Why would one marketer fail and another succeed? Why would you call one marketer naïve and another one, expert?
Besides, knowing HOW to use a particular tool very well is not a big deal, because any experienced marketer also knows this very well, out of his marketing experiences. Moreover, besides just technically mastering a digital promotion tool, also learn, how to use it creatively?
And this is where the flush is. Majority of the trainers these days, talking about really popular names on YouTube and in Social media, are actually training you only about how to use a particular tool, standardly and trick fully. That's not marketing!
They are producing digital tool specialists, but not marketers. And brands need marketers, so the gap is inevitable.
Q. HOW SHOULD SOMEONE START HIS/HER JOURNEY AS A DIGITAL MARKETER? ANY MESSAGE FOR THEM?
There are two ways.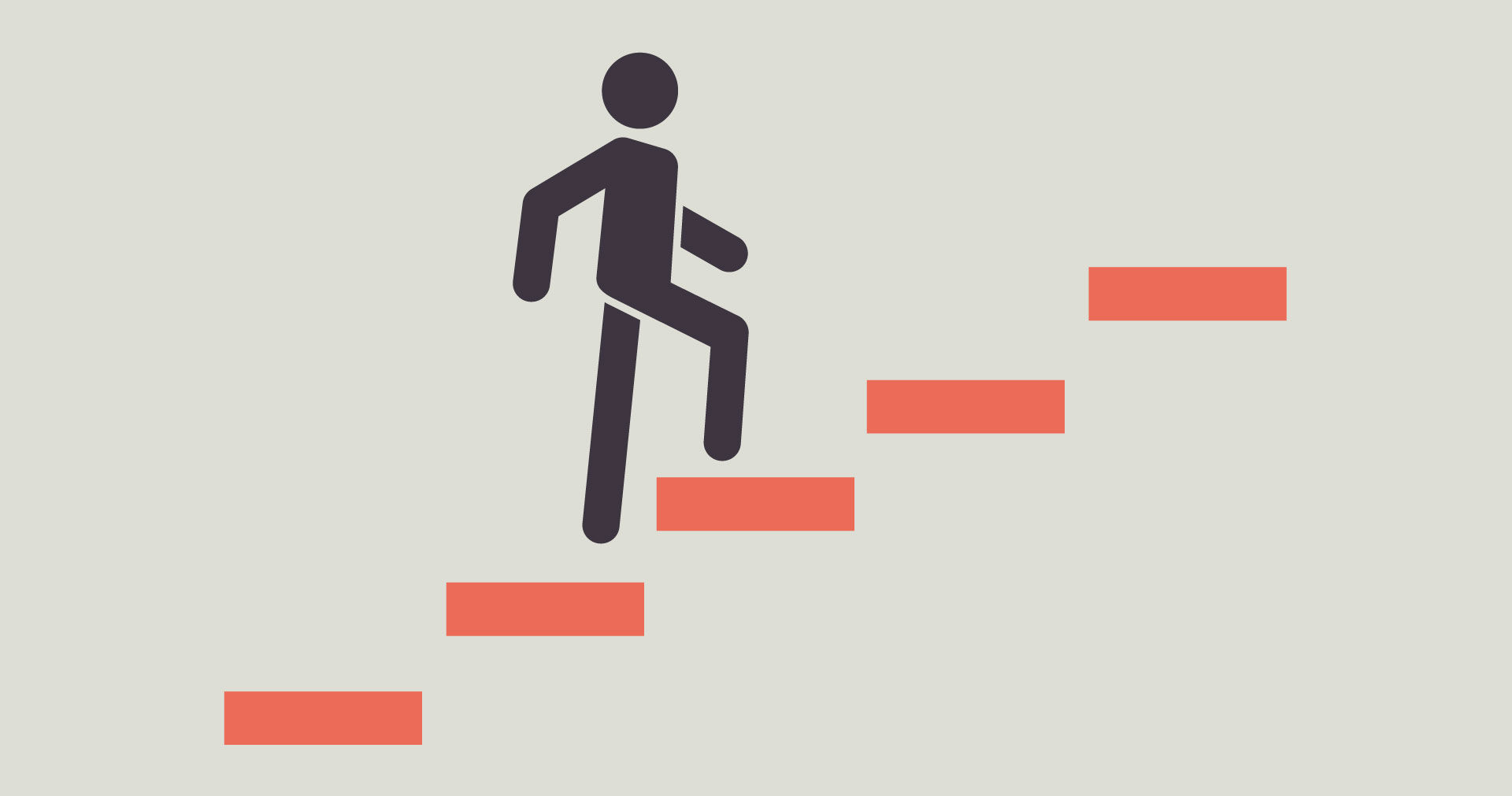 First, take a proper digital marketing course so you won't waste your time learning the basics & know-how of the trade.
Secondly, learn under someone. Join an agency as an intern, and learn from their practical experiences. This is way better than the first one because at an agency you will be dealing with various projects from different industries. Plus, and the variety and chaos will actually give you more exposure to real life scenarios than bookish knowledge.
The third is even better. Follow the step above, and then take step two, so you get the best of both the worlds.
---
Created by
Tealfeed Guest Blog
--- ---
Related Articles