SMART Goals for your marketing
SMART GOAL STANDS FOR: S: Specific M: Measurable A: Achievable R: Relevant T: Time-bound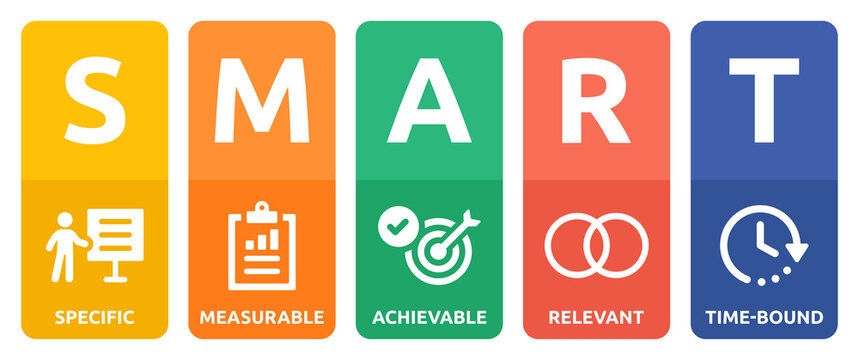 SMART Goals for your marketing:
SMART GOALS
Goals are very important for the success of any marketing campaign. Goals are the parameters for staying consistent in life. Without goals, we can't live because they pave the right track for us to lead our life and even run our businesses also. But what are SMART Goals? In this article, you will learn how to formulate your marketing goals because there are many methods to formulate goals. It is very important to formulate goals before starting your marketing.
What are smart goals?
SMART stands for
S: Specific
M: Measurable
A: Achievable
R: Relevant
T: Time-Bound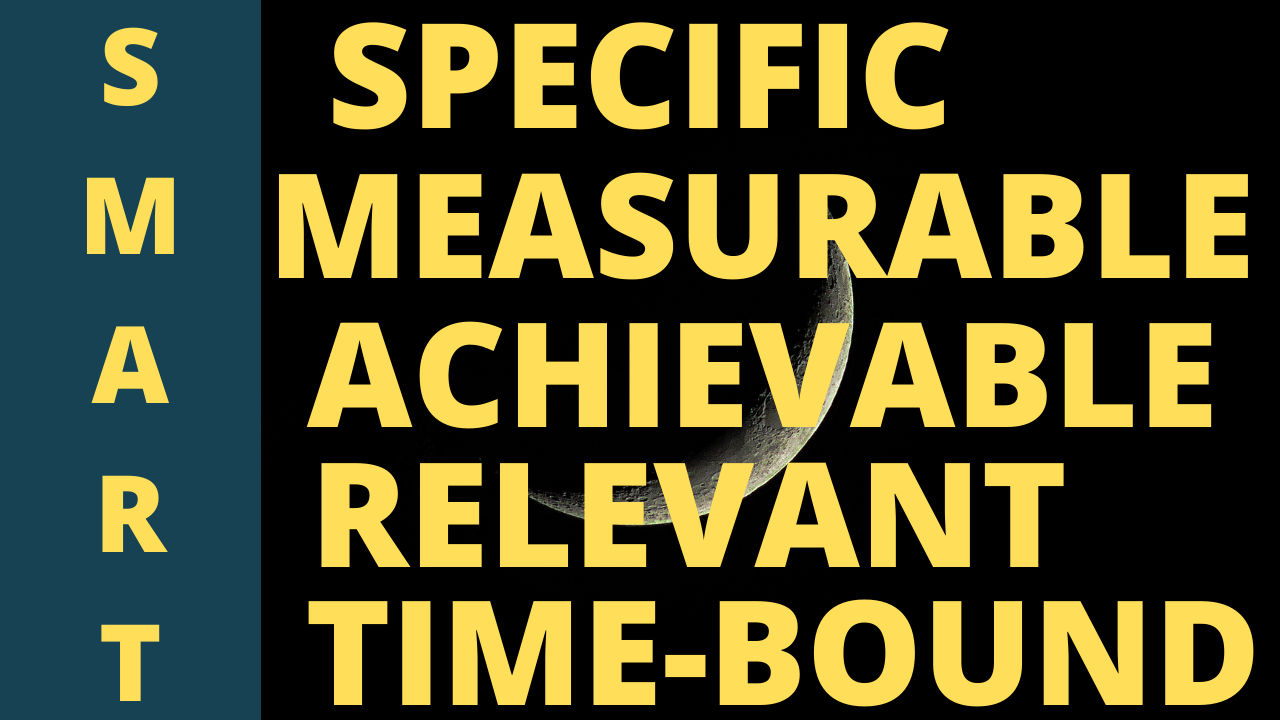 Let's uncover them one by one by using the example of my friend's business who is selling perfumes locally. He knows well that his target audience is local residents near his shop. But he wants to expand his business and sells his perfumes worldwide by delivering on time and with a quality product. He founds some reliable resources to ship his perfumes all over the world. He has set his marketing budget and developed his single or two pages website. Smart goals are also very important for any business to spend its marketing budget wisely and they also align the marketing team to stay focused and straightforward. So now we have a real business and real scenario to understand what are smart goals for his marketing and for his business.
S: Specific:
Your marketing goals should be specific and clear so that you and your marketing team will clearly understand what you want to achieve. Your goals should be written and easy to read and understand there shouldn't be any ambiguity.
Example of smart goals (Specific):
An example of a specific goal will let suppose how much perfumes will be sold, how many leads will be generated, how many website visits will be increased, and how many subscriptions will be achieved. These are examples of a clear and specific goal.
M: Measurable:
Your goals should also be measurable and countable in a quantitative way. As you all know that numbers and stats reflect the clear and bigger picture of the entire business and marketing campaign.
Example of smart goals (Measurable):
Smart goals in a quantitative way will clearly set the numbers that how many numbers of website clicks should be gained, and how many numbers of sales and leads should be achieved.
A: Achievable:
Your goals should be achievable and realistic. You should set your goals that can be easily achieved by your marketing team with available resources. Realistic goals are the real source of motivation and unrealistic goals demotivate your marketing and affect your business real badly. You should be fair and mature and realistic in setting your goals having a clear view of your marketing budget and available resources. If you have lofty goals that are hard to achieve or taking too much time to achieve, you can divide your main goal into sub goals in this way you can reach your main objective easily.
R: Relevant:
Your goals should be relevant to the business or the main objective of the business. Relevancy and accuracy are very important for your entire goal and then for your entire marketing campaign.
Example of smart goals (Relevant):
If your business and marketing goal is sales and revenue which is surely the main goal of every business. Then getting 5000 or 10000 website visits is the relevant goal for your business and marketing campaign.
T: Time-bound:
Your goal should have a time frame or start and end time to be achieved in this way you can track your outcome and success. Setting a time frame is the last but very important element of the smart goal formulation. Star and end time keep pushing you and your marketing team to strive hard towards the main strategy and main goal of the business.
Example of smart goals (Time-bound):
Let's say getting a certain number of sales in the first quarter of the year. Getting 10 solid and legit leads for the business in the first week of your launching marketing campaign.
The above-mentioned are the key elements of formulating your smart marketing goal. Now let's have a look at the smart goal for my friend's business and try to find out every element in this goal. As you know my friend is designing a new website for his business. His goal is brand awareness and he wants to target his customer all over the world.
Example of SMART goal:
Getting 5000 website visits / 500 business leads during the month of March.
This is the perfect example of a real smart goal as it has numbers to be achieved and the time frame as the end of the month of March for each goal and it has the clear relevancy and alignment to the main goal of the business to getting sales and revenue. Because a maximum number of websites will increase brand awareness and ultimately results in a solid lead and generate sales in the end. The goal is challenging but achievable and it is measurable because website visits can be tracked which software is used for designing and tracking the website. The goal is time-bound and it has a deadline of the end of March. So this goal has all the elements of a smart goal which will help my friend to generate a maximum number of sales and expand his business all over the world.
Conclusion:
The conclusion and entire summary of this amazing post are to write down your smart goal to stay motivated and achieve success in the business and marketing campaign. Here is the format for writing down or formulating your smart goal.
SMART Goal:
Formulate a smart goal for the business you have selected
Formulate your goal
Verify if your goal is SMART
Specific: What needs to be achieved?
Measurable: Can it be measured?
Achievable: Can it be applicable or achievable?
Relevant: Should it be done?
Time-bound: When will it be achieved?
I have tried my best to help you in this post to formulate your SMART goal for your marketing campaign and for your business. Please comment if you find this post helpful and share my post. Thanks!!!
---
Google & Facebook Certified Digital Marketer. I like to share my digital marketing knowledge to help new marketers and entrepreneurs to improve their business marketing.
--- ---
Related Articles