Smarter aces working harder any day of the week
Productivity and marketing experts abide by the 80–20 Rule. Formally known as the Pareto Principle: 80% of your results come from only 20% of your efforts.
---
James L Katzaman
2 years ago
|
10 min read
---
Productivity and marketing experts abide by the 80–20 Rule. Formally known as the Pareto Principle, the notion is that 80 percent of your results come from only 20 percent of your efforts. The rule has been applied for 100 years as a guide to efficiency.
Top marketers such as Rebekah Radice, Christina Nicholson, Bershan Shaw, Ben Parr and Chelsea Krost are huge fans of 80–20, or as they like to say, "Work smarter, not harder." The entrepreneurs gathered in Krost's #MillennialTalk Twitter chat to say how they succeed at business without trying as hard.
Mindset is important, particularly being able to reset it when needed.
"Stop. Take a break. Step away from the screen. That's it," said Parr, co-founder and chief marketing officer of Octane AI. "Pull up a meditation for 10 minutes. Go on a hike. Do a seven-minute workout. I just stop the moment I need a reset.
"Nothing is more important than a good night's sleep to one's productivity," he said. "Go to bed early. Try to remove phones. I have this heavy eye mask I wear and a relaxing sound routine that helps me a ton."
As the 80–20 Rule implies, hard work is not necessarily right work.
"You could work very hard, but still be doing the wrong things," said Nicholson, a TV host, podcaster, TEDx speaker and former reporter and anchor. "That's why it's vital to work smart. It's knowing what to do, and that takes a money and time investment. If it were easy, everyone would do it.
"Working smart is all about how you set your goals to ensure you implement the tasks to do so you achieve them," she said, citing her go-to guide, The SMART Goal Setting Worksheet.
Practice sticktoitiveness
With never enough hours in the day, there are assorted ways to optimize calendars to make the most of valuable time.
"The method I like to use is to make a schedule and stick to it," said Shaw, a speaker, strategist, transformational coach, TV personality and business coach. "Do check-ins with yourself and hold yourself accountable.
"The system to use to optimize your calendar and make the most of your time is to get help," she said. "We try to do it all ourselves. Stop it. Ask for help. Find someone. If you can't make a schedule and organize yourself to keep things together, breathe."
Shaw suggests these steps to optimize your calendar:
Make a schedule on your phone or notebook.

Bullet-point it.

Don't procrastinate.

Do the work, and make it happen.

Remember, you can do it.
Radice, a marketing performance strategist, is a firm believer in David Allen's Getting Things Done method.
"The idea is simple," she said. "Get tasks out of your head and into a working system. You free up your mind to focus on taking action instead of recalling them."
These are her five steps to getting things done:
Capture and collect what has your attention.

Clarify and process what it means.

Organize and put it where it belongs.

Reflect and review frequently.

Engage and

do

.
"Time blocking and managing your calendar are critical to getting everything done without losing your mind," Radice said. "Such an important reminder: Always make self-care a top priority."
Krost, a millennial expert, global speaker and marketing and branding strategist, prides herself on discipline.
"There is nothing that helps me get more done in the day and work more productively than block scheduling my calendar and sticking to it," she said. "Evaluate what your weekly 'fixed' versus 'variable' tasks are for your business."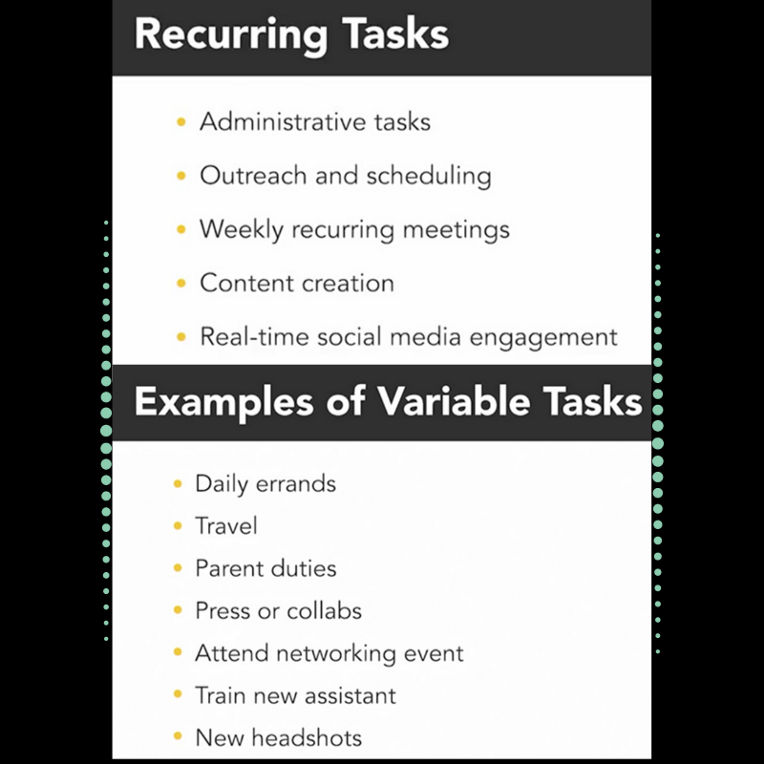 Allot specific times
Then Krost bookends her day with emails.
"I carve out a morning block and evening block for emails," she said "Then I can focus on my most important work in the middle of the day.
"Multi-tasking is not always the most effective," Krost said. "I always carve out a portion of my day that I call my Do Not Disturb time where I lock in and tackle my most important tasks and client work."
She has a complete video on how she organizes her block schedule.
Email overload is real, and even smart workers have to fight temptation.
"I plan on checking email twice a day, but realistically, it's actually more like four times," Nicholson said. "Every time I tackle it twice a day, I'm reminded of why — the less you check it, the more you get done, and the faster it is to clear it out when you do it all at once."
She goes so far as to have a prompt in her email signature:
"In an effort to maximize productivity and efficiency, I check my email one to two times per day, Monday-Friday. If your request is urgent and needs an immediate response, please call me."
"Remember, you're not saving lives in your email," Nicholson said. "It can wait. If it can't, you have a phone. Email is not your boss or your to-do list. Remove the push notifications, and don't leave your email open when you're doing something else on your computer."
Break free from captivity
Radice also checks email twice a day and uses a delete, filed, finished process:
Delete: Get rid of it.

Filed: Move to a "waiting for" or "action" folder.

Finished: Can be completed in under two minutes. Get it done now.
"You either become a captive of email or master it through systems and processes," Radice said. "When you wrangle it, you allow creativity, productivity and growth to flow into your life and business."
Krost has customized her own system.
"I used to feel like I would drown in my emails," she said. "So, I created a workflow that works for me. That is also the thing. It is worth it to take the time to evaluate your own process and what works best for your work style, lifestyle and client needs."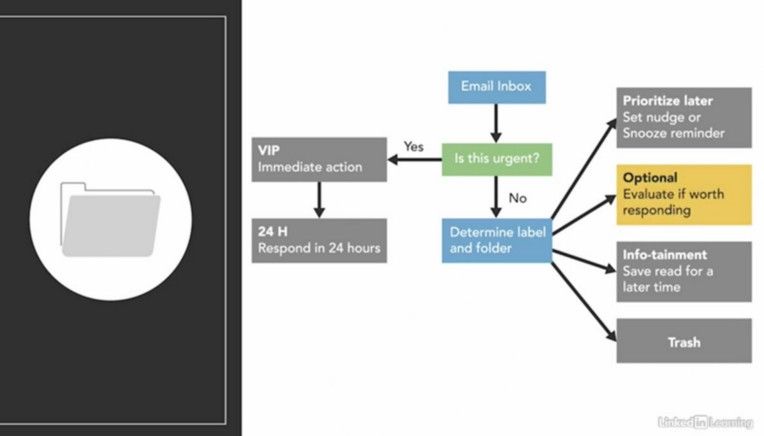 "Notion workspace is a godsend for team productivity and knowledge," Parr said. "It's so crazy how many flows, pages and things you can create with Notion. I'm still a newbie compared to its full potential. It's our internal Wiki. It's my to-do list. It's our Kanban.
"Truthfully, most of productivity is personal routines," he said. "I try to get in 30 to 60 minutes of movement and use seven-minute workouts or short hikes as mental breaks. Have a movement routine built into your days. Make it a habit to move. Put it in your calendar."
Productivity includes "pulling the plug."
"Turn off your notifications except critical ones," Parr said. "A simple, organized to-do list and lots of concentration is enough to be super productive. I also rely on a pomodoro clock when I'm working on key tasks: 15 minutes on, five-minute break. Rinse, repeat."
Systems to the rescue
Shaw relies on Trello and Slack.
"You can have teams communicate," she said "It's systems. If you don't have systems in place, it's overload."
Krost uses Zapier to connect with JotForm, Calendly and Google Calendar. WordPress helps her automate scheduling coaching calls and collecting information from new leads.
"These five tools automatically synced help me save time and enhance productivity," she said. "I love it."
Tasks and to-dos also can be automated to save time.
"If I respond to certain emails with the same thing repeatedly, I'll keep that response in my email drafts, copy and paste it," Nicholson said. "Then I make the necessary tweaks before I hit Send. It's a total time saver.
"Just about every expense I have — personally and professionally — is on autopay," she said. "For pitching podcasts, I use Podcast Clout. People in public relations spend too much time doing research and admin work to get on podcasts when it should just be the pitching and the interviewing."
Nicholson has a Podcast Clout demonstration.
"Automating is just as important as prioritizing your to-do list," Krost said. "I have an easy VIP method that helps simplify what and when to tackle each task.
"Don't load so many items on to your to-do list each day that you set yourself up for failure," she said. "Be realistic."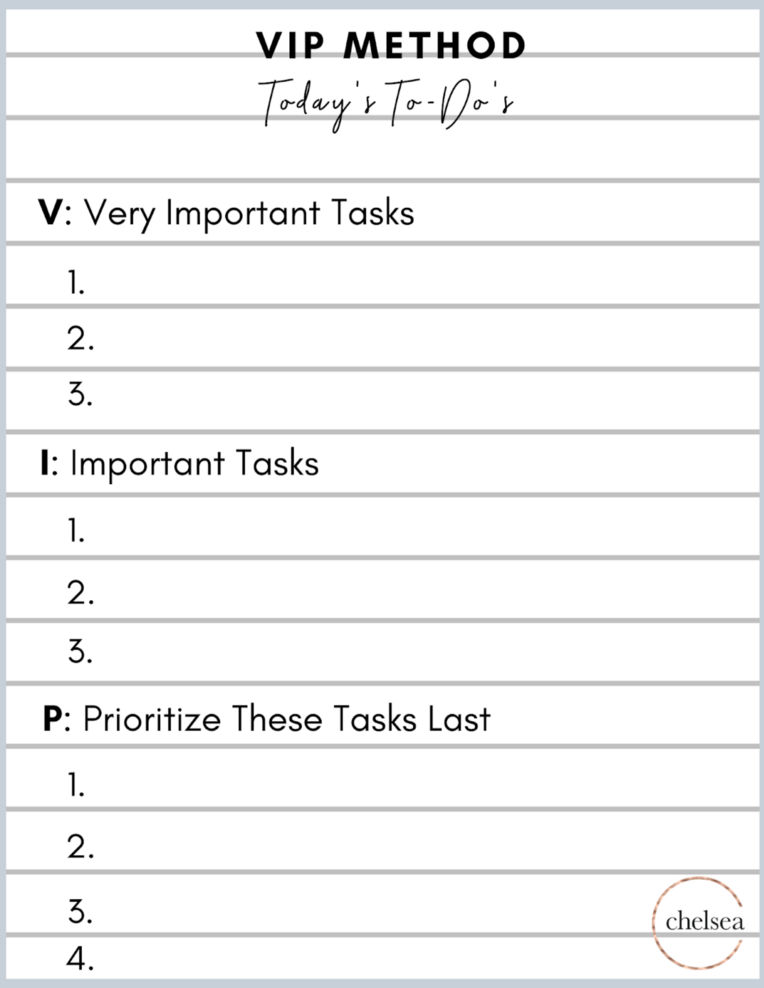 "I use my phone to look at my bulletin points daily," she said. "I use Trello and Slack to see what my team has done. Without automation, I would be too exhausted. It takes too much time."
Online on a diet
Social media can absorb so much time. It takes a special approach to stay consistent and current on social without it eating too much of the day.
"This is tricky because — like email — social media can be a time suck," Nicholson said. "I released a podcast episode on how and why I stopped the scroll.
"Do you really need to see your high-school acquaintance's opinion on elections?" she said "You don't. It doesn't impact your life. Make a conscious decision to spend your time doing something more productive. Scrolling is not productive."
This is especially true at the office.
"If you use social media for business, get on with a goal of checking for notifications or certain Facebook group posts for work," Nicholson said. "Then get the hell outta there. If not, you can get sucked in — like email — and waste your precious, productive time."
Parr puts limits on his social apps.
"I use the iPhone's screen time features to limit what time I get drained by Facebook, TikTok and others," he said. "I hate looking at how much time I have social networks open, but I need to know what's eating my time to fix bad habits.
"Summarized news is key," Parr said. "I look at key newsletters — Lean Luxe, CB Insights, Morning Brew, The Information — and sites like Techmeme. There's also LinkedIn's newsletter to see which of my friends have done something that made the news."
Krost allows that social media automation tools such as Hootsuite are great.
"However, nothing saves more time than creating content in bulk," she said "Take one day at the end of each month to create five to 10 pieces of content — video, quotes, blogs — for the following month."
All hail the king
Acknowledging that content is king, it's a crucial element in marketing strategies.
"I create something once, then repurpose it many times," Nicholson said. "One podcast episode equals one blog post, one video, one pin, multiple social media shares and so on.
"Don't do it for the sake of doing it," she said. "When your goals change in your business, your content creation needs to change to serve that new purpose. What is the end goal? I made a tweak to my podcast, Become a Media Maven, for this reason."
She agreed with Krost that it's best to collect everything and just do it.
"Batch it all," Nicholson said. "Set time ahead in your calendar to get four podcasts recorded for the month, all social media scheduled for the week and the rest. When you do it all at once, your brain is in the zone. You'll get it all done faster."
No good strategy is complete without a plan.
"When was the last time you took a trip without looking at your itinerary?" Radice said "My guess? Never. You can't get from where you are to where you want to be without a plan. The same holds true for content strategy. It's the glue that makes your marketing stick."
Before getting started with content marketing, she recommends identifying goals and objectives:
Who is your content for?

What do you want to achieve with it?

How will content support your goals?

Where will content marketing take your company in the coming months?
"Repurpose like a boss," Krost said. "Use long-form pieces of content to create bite-size and short-form content across multiple channels. Get creative with the way you repurpose evergreen or trending content. Just because you post it once doesn't mean you can't use it again."
Attuned on the job and off
Top entrepreneurs are great leaders and delegators. These traits carry over into their personal and professional lives.
"The best leaders have emotional intelligence, empathy, natural communication skills and know they don't know everything," Krost said. "They encourage collaboration and team creativity. Empowering your team powers everyone."
Shaw goes by these approaches to leadership and the art of delegating:
I like to listen.

I am open to new ideas.

I put myself in other people's shoes.

I love to support.
"To be a good leader is to not focus on yourself but focus on others," she said.
For his part, Parr believes that in the long term, "founders only have four key roles at their companies. As you scale, delegate everything else" with these key actions:
Make sure there's money in the bank.

Set the vision, and communicate it.

Evangelize.

Recruit talent better than you.
"There is always someone better than you at literally everything," Parr said. "Find the people who are better than you, and hire them.
"Create roles and objectives, and check in on a regular cadence.," he said. "Trust but verify. Help steep and optimize your team."
Looking back, Nicholson recounted what she did in her business that set her on a course to save time and money and increase productivity:
Put everything that needed to be done in my calendar.

Paid someone — a coach, a mentor — who already achieved what I want to achieve to tell me exactly what to do and how to do it every step of the way.

Built a team of hard-working, motivated and self-sufficient women who enjoy what they do and are good at what they do.
The magic of 'No'
"I started not saying yes to everything in my business," Krost said. "I used to have a hard time saying No, but sometimes, you have to say No so that you can make time for the things that truly propel you."
Shaw discovered that when she started putting together systems and automating her business, it saved her life.
"Get a mentor, a coach or someone who can support you or who you can model yourself after," she said. "People don't become successful all by themselves."
Besides time, money and productivity, Radice's good moves boosted her happiness level, which she recalled:
Taming my distractions

Focusing on important versus urgent

Managing my calendar

Only allowing positive into my business and day
---
Created by
James L Katzaman
Jim Katzaman is a charter member of the Tealfeed Creators' program, focusing on marketing and its benefits for companies and consumers. Connect with him on Twitter, Facebook and LinkedIn as well as subscribing here on Tealfeed.
--- ---
Related Articles