Snanamrit Ubtan Bathing Powder & Scrub
The Anahata Snanamrit Bathing Powder and Scrub is a handcrafted beauty blend, made from traditional, skin-friendly ingredients. Furthermore, body massage with Ubtan Powder is performed in a circular manner, due to which it helps to circulate blood in our body.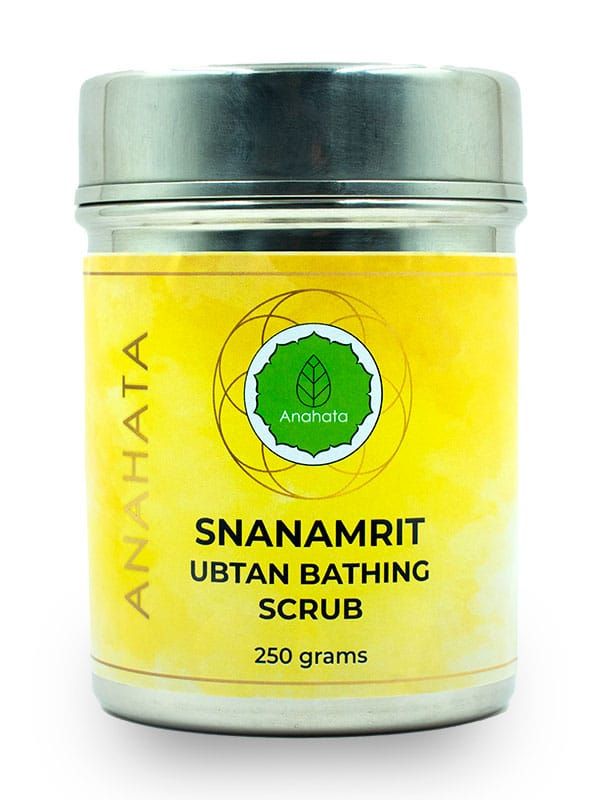 ---
Made from an ancient Indian recipe, our Ubtan is a luxurious and earthy bathing experience. It improves microcirculation on the body, gently exfoliates and improves skin texture. A mix of organic flowers, herbs and pulses, it is an effective body scrub that gives a natural glow to the skin.
Benefits
---
Softens the skin

Reduces inflammation

Reduces blemishes

100% organic
Vetiver, Moong, Turmeric, Edible Camphor, Nigella Seeds, Rose Powder, Rice, Chandanam Powder, Orange Peel Powder, Aavarampoo, Neem, Vasamvou,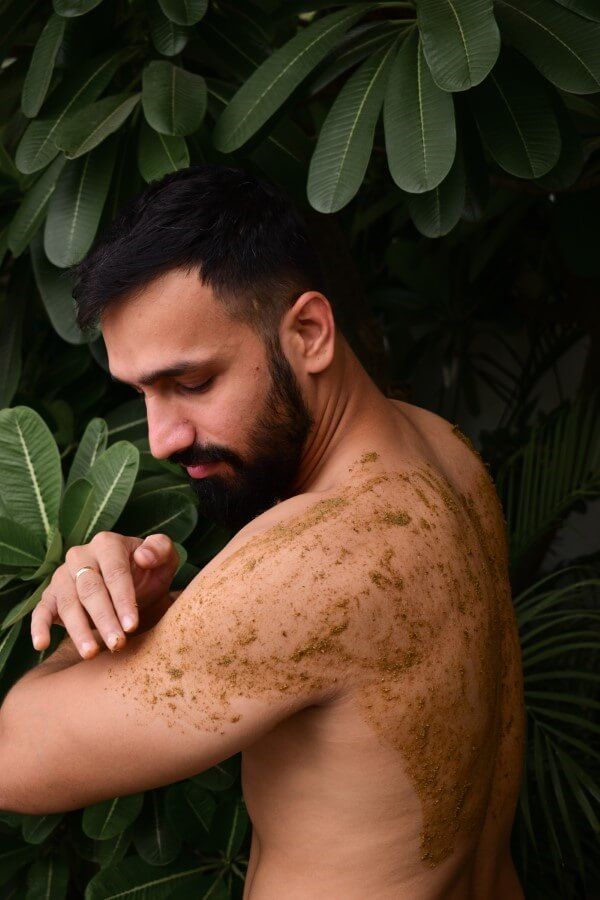 Step 1: Take a sufficient amount of bathing powder and then apply it to a wet body.
Step 2: Then Massage gently all over the body in a circular manner.
Step 3: At the end, after keeping it for 10-15 minutes wash with water.
For more good results apply it twice a week.
---
Created by
Anahata Organic
You can find the top of the best organic beauty products along with ingredient details exclusively at the Anahata Organic Online Store. Healthy and eco-friendly skincare products to help you have healthier skin. We provide a variety of premium organic beauty products. Connect with us today.
--- ---
Related Articles