Social Media Should Be Safe So Women Will Feel Secure
Online or off, female or male, everyone should feel safe in an inclusive environment. Too often, that is not the case on Twitter, particularly for women.
Twitter needs to do better to protect people from abuse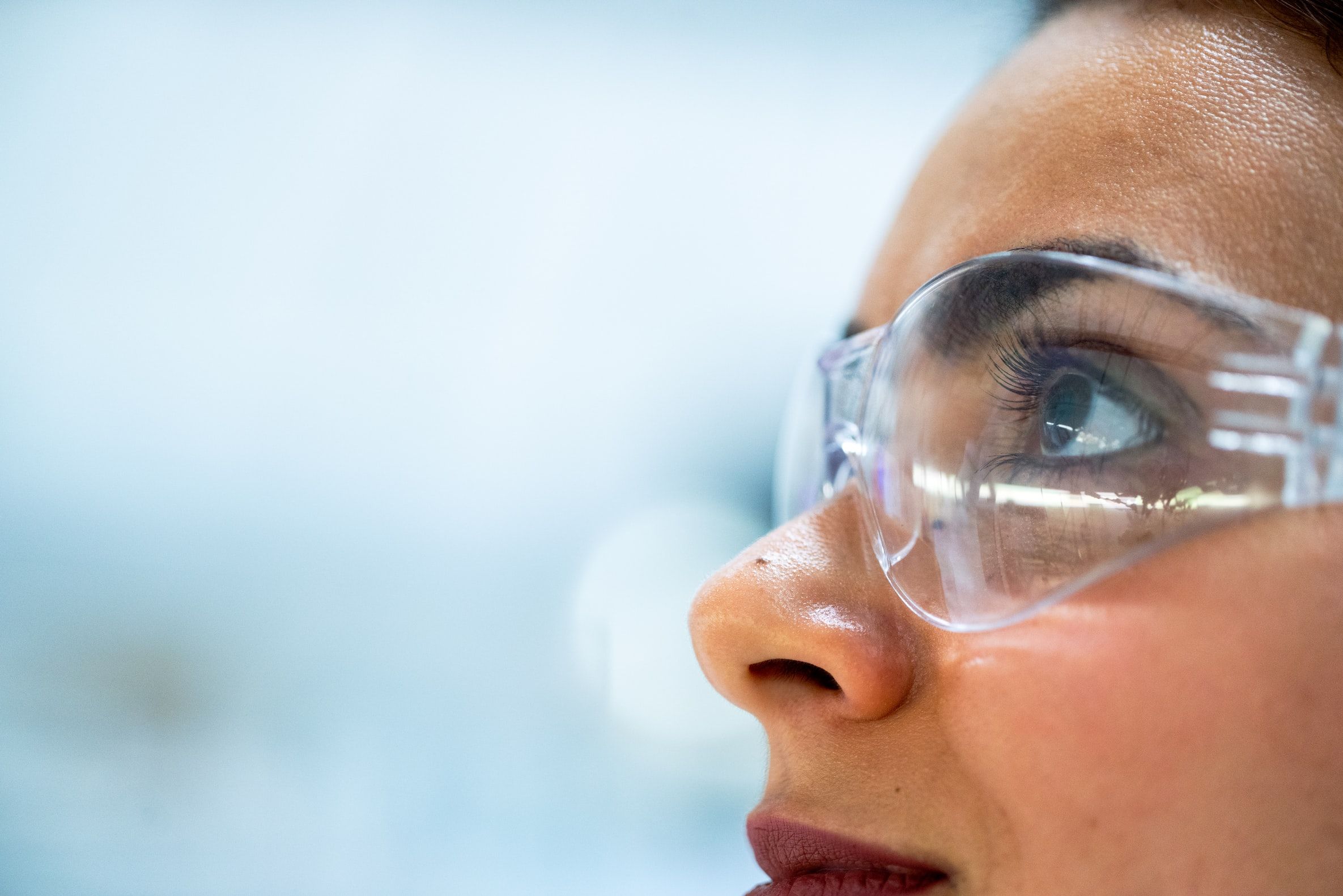 Online or off, female or male, everyone should feel safe in an inclusive environment. Too often, that is not the case on Twitter, particularly for women.
Neeti Goel is especially vested in safety. The restaurateur and philanthropist started the Ghar Bhejo initiative, which empowers stranded migrants to reach home, along with Khaana Chahiye, a movement powered by the kindness and bravery of citizens.
She managed all that during the pandemic while successfully creating a roaring business in hospitality. Goel wants social media — particularly Twitter — to be equally hospitable.
When the Lights Go Down, Will You Find Safe Spaces?Cities need to do more to protect women and girls in dangermedium.datadriveninvestor.com
"Twitter feels safe because there is a report tweet feature," Goel said. "Not too much of personal information is required to be given while opening a Twitter account.
"People sometimes tend to make multiple accounts and use them for trolling without having to reveal their true identity," she said. "If Twitter finds a repeated offender, then the account of the offender should be definitely banned for a longer period of time and not just 24 hours."
Goel keeps in mind that Twitter is a "great space for making your voice heard to the right audience."
Online Safety Advocates
She was one of several entrepreneurs and leaders who talked during a Twitter #SayftyChat about how to create a safer and inclusive platform for women.
One voice breaks harasser's strangleholdRefusing to remain silent broke a long chain of abusemedium.datadriveninvestor.com
"Presently, I feel safe using Twitter," Manish said. "The new features to mute and filter do help. However, in the past, I have been trolled, for which I used Cyber Dost to lodge an official complaint and report the account. It worked.
"Twitter safety for all is still an issue," he said. "The anonymity does give trollers an opportunity to make that place toxic. There are improvements with filters, block and mute, but there's a long way to go. I also feel that one should not feed trolls."
Overcoming Rampant Fear
Shaikh finds a lot has changed since she started on Twitter a decade ago.
"I have been able to find more trans and queer people, build networks and support each other," she said. "While there has been rampant queerphobia, it is getting better.
"Maybe we can have more verified accounts on Twitter," Shaikh said. "Create filters where you only want to interact with accounts verified right at the stage of creation. There's something to learn from dating apps."
Harassment tears away at your coreSuffering from mistreatment is both mental and physicalmedium.datadriveninvestor.com
Taking precautions also has merit.
"There is power given to everyone to respond, but in today's highly polarized times — with troll armies and information technology cells — this can lead to intense targeted hate and trolling," Shaikh said.
"The lead time taken to respond to complaints needs to shorten for it to be an effective mechanism," she said. "Justice delayed is justice denied. On Twitter, every second matters."
That heightens awareness because potential threats can come from anywhere.
"Even strangers and anonymous handles could react to one's tweet that could be perceived as intimidating and hence unsafe," Roopa said. "However, it should not deter one from voicing opinions. I am glad that Twitter is taking lot of steps to make it safer."
This is at the same time when anonymity is used as a weapon.
"It's easy to join Twitter," Kapoor said. "One can have an account without a photo or any personal details, which makes it easier for trolls to be on the platform and not be held accountable."
Secure and Non-Toxic
Manish said Twitter has taken steps to make it a safe and inclusive place for women, including safety features to keep timelines toxic free:
Filter specific content and triggers.

Filter individuals.

Filter specific content and triggers.

Report content so that action can happen.
"Follow the mute, block and report principle," Manish said. "Check your photo-tagging feature so you can decide who can tag you in photos. This resource can help a lot.
"If you have not turned your location off on your camera and shared photos on Twitter, then hackers can find your location," he said.
Cybersecurity threats are scarier than scaryStartling breach statistics are even worse than they seemmedium.datadriveninvestor.com
Goel hopes for tighter security measures.
"There should be some government identification proof required to open an account to verify the right credentials of the user and avoid fake IDs and accounts," she said.
Twitter India already has features that permit reporting, muting and blocking people.
"There is also accountability on Twitter's part when we report an account," Shaikh said. "Improvements are needed like verification, pre-emptive steps and more stringent actions against perpetrators."
Roopa endorses new features on Twitter that can make a person feel safe and inclusive.
"Firstly, you can restrict who can see your tweets," she said. "Further, you can restrict who can reply to your tweets, thereby filtering any aggressive, annoying or intimidating responses."
One of the priorities for belonging on Twitter is to bring more women onto the platform, especially from marginalized communities.
Minority of Troublemakers
Women — and everyone in general — might gravitate toward Twitter if it could ditch its reputation for extremism, abuse and trolling. That is a distinct minority of users, but one bad apple ruins a lot for everyone else.
"Twitter needs to invest in technology to create a safe space and be more proactive for women's participation on the platform," Manish said. "It needs to ensure hate handles and toxic handles do not get the prominence.
"Twitter should improve its reporting mechanisms for better response to complaints of violence and trolling to women and vulnerable communities," he said. "In the Indian context, Twitter has added seven regional languages. More needs to be added to bring marginalized communities to express freely in their language."
Manish noted that two campaigns — Ahmedabad Flights Corona and Gujarat COVID Support — ran on Twitter during the pandemic's first two waves.
"We received tremendous response and crowdfunding support," he said.
Enjoy the Rewards From a Diverse CommunityIdeas bubble up when you include a wide range of peoplemedium.com
Shaikh sets her sights on her immediate surroundings.
"It is important to respect diversity and go local," she said. "The day a tribal woman is able to express herself on Twitter as freely as a woman CEO is the day we can celebrate.
"We teach children how to write and speak in schools," Shaikh said. "Why not teach in school how to express yourself on social media — effectively and safely? Young women like Greta Thunberg and Malala Yousafzai are examples on how to do advocacy through Twitter."
Teaching the Good Points
Following their leads can lead to great outreach.
"We can have more women join by educating them about the benefits of using Twitter," Goel said. "It can help them easily reach out to non-governmental organizations and other agencies for help in times of distress. The call to action is quick.
"Social media can be very toxic as well with a lot of pressure on children to act and behave in a certain way — even bothering about the number of followers," she said. "Twitter should be a medium to express your views, but children are only really communicating or showcasing a lifestyle."
Navigating turmoil in 280 characters or lessThink strategically to be ready when things go badmedium.datadriveninvestor.com
The platform can serve best during a crisis.
"I have had many women's groups reach out through Twitter during the pandemic for various kinds of help such as cooked meals and rations," Goel said. "In these distressed times they even learn the basics of how to tweet and ask for help."
Roopa pointed out that not much is known about Twitter in rural areas and provinces.
"Yet, when people realize there is a benefit of being on Twitter where you can voice your opinion, espouse a cause and so on, it definitely creates willingness to be on the platform," she said.
Practice Zero Tolerance
Even with those good points, Shaikh said there is still more to do to make Twitter safer for women.
"We need a troll-free environment for women to fully express themselves," she said. "It's important that Twitter India has a zero tolerance policy for people who abuse and troll women. Twitter needs to invest in hiring more humans who can look into reports of violations.
"While social media are generic platforms, Twitter needs to play the role of mentor, moderator and curator," Shaikh said. "It should create more opportunities and events to encourage a diverse set of women who currently find using the internet and social media a deterrent."
She has gone so far as to disable direct messages from people she does not follow after receiving many unwanted messages.
"Every moment, many anonymous handles take birth on twitter," Roopa said. "Anonymity serves as a weapon to be aggressive and abusive. Such handles need to be watched upon and taken away from the platform as soon as possible to make it safer such that their number comes to almost nil."
Oversharing On Social Media is the 'Gift' That Keeps On GivingThink before you go deeply into details best kept privatemedium.datadriveninvestor.com
Online protection needs to be a complete, easy-to-understand package.
"Twitter should undertake far more proactive measures in educating users and raising awareness about security and privacy features on the platform," Manish said. "That will help women create a safer and less toxic Twitter experience. Educate, aware and engage is the way.
"Twitter can create a dedicated grievance redressal system for marginalized communities to address the safety issue," he said. "Many times, a late response does more damage to the confidence of the user on the platform and emboldens trolls."
All Up to You
The level of online security is still a personal preference.
"It depends on individual Twitter users irrespective of whether they are blue tick or not," Manish said. "Many don't prefer to have a DM from an unknown person. However, many keep the feature open."
He suggested consulting Twitter's guidelines about direct messages.
"By collaborating with influencers, change makers and organizations, Twitter can make a greater effort to bring in voices of a more diverse set of people onto the platform," Kapoor said.
Simple Thoughtful Steps Open the Door to PeopleRemember those with disabilities when you create contentmedium.com
To gain accessibility on social media, keep people with disabilities in mind. Use alt text for pictures and #CamelBack style for tweets. Use captions on videos.
Shaikh has a list of accessibility preferences;
Use of regional languages

Alt text to describe images for the visually impaired

Using your pronouns in your biography

Respecting others' pronouns

Agreeing to disagree

Reporting trolls as the responsibility of all spectators and not just victims
"Only 30 percent of Twitter users are women," Shaikh said. "A miniscule number of them are queer and trans women. This needs to change if women who are almost half or more of this world need an equal voice on the internet and Twitter."
Attaching Tags
Goel emphasizes accessibility through outreach tools.
Use of hashtags

Tagging the set of people who are involved

Tagging the government agencies who need to be addressed

Tagging media to make the tweet well heard and addressed
"Twitter is perceived as a platform for raising a voice and making yourself heard — politicians, bureaucrats, actors and media," Goel said. "It's not known as a social media platform in general where anyone would post their everyday things. That's the reason less women are there on Twitter."
Good Security Protects Us From OurselvesGet greater visibility online as you make data more securemedium.datadriveninvestor.com
Manish emphasizes the emotional aspects of accessibility:
Be respectful. This is basic.

Be sensitive toward vulnerable communities in your tweets.

Put yourself in the receiver's shoes before tweeting anything offensive.

When using photos, try to add text to images for differently-abled.
"Twitter has been a great collaborative platform for me," Manish said. "I have used it to mobilize support, get help in crises and network with inspiring individuals. We need to use its power to make a change and keep the focus on Communicate Karo for the greater good."
Of course, tweets will not get access if they don't go anywhere.
"If you want to be more inclusive and more accessible, the first thing is to keep your tweets public so anybody and everybody can view them, "Roopa said. "Also, keep them open for anybody to respond. Report and ignore the abusive messages, but don't get bogged down by them. Keep tweeting."
About The Author
Jim Katzaman is a manager at Largo Financial Services and worked in public affairs for the Air Force and federal government. You can connect with him on Twitter, Facebook and LinkedIn.
---
Created by
James L Katzaman
Jim Katzaman is a charter member of the Tealfeed Creators' program, focusing on marketing and its benefits for companies and consumers. Connect with him on Twitter, Facebook and LinkedIn as well as subscribing here on Tealfeed.
--- ---
Related Articles