Social Media Trends to watch out for in 2020- In conversation with Faisal Anwer
Which trends would dominate the social media market this year?
More than 3 billion people were active daily on social media last year and the last decade witnessed social media solidify into thriving, multifaceted communities
About 90 percent of millennials regularly use at least one of these platforms, and more than 85 percent of Generation Zers learn about new products through social media. It's a no-brainer why nearly three-fourths of marketers believe social media is an effective part of their business.
As we have stepped into a new year (and a new decade), social media is set to influence individuals, brands, and organizations more than ever.
We asked some questions to Faisal Anwer, who is himself a social media consultant based out of Delhi.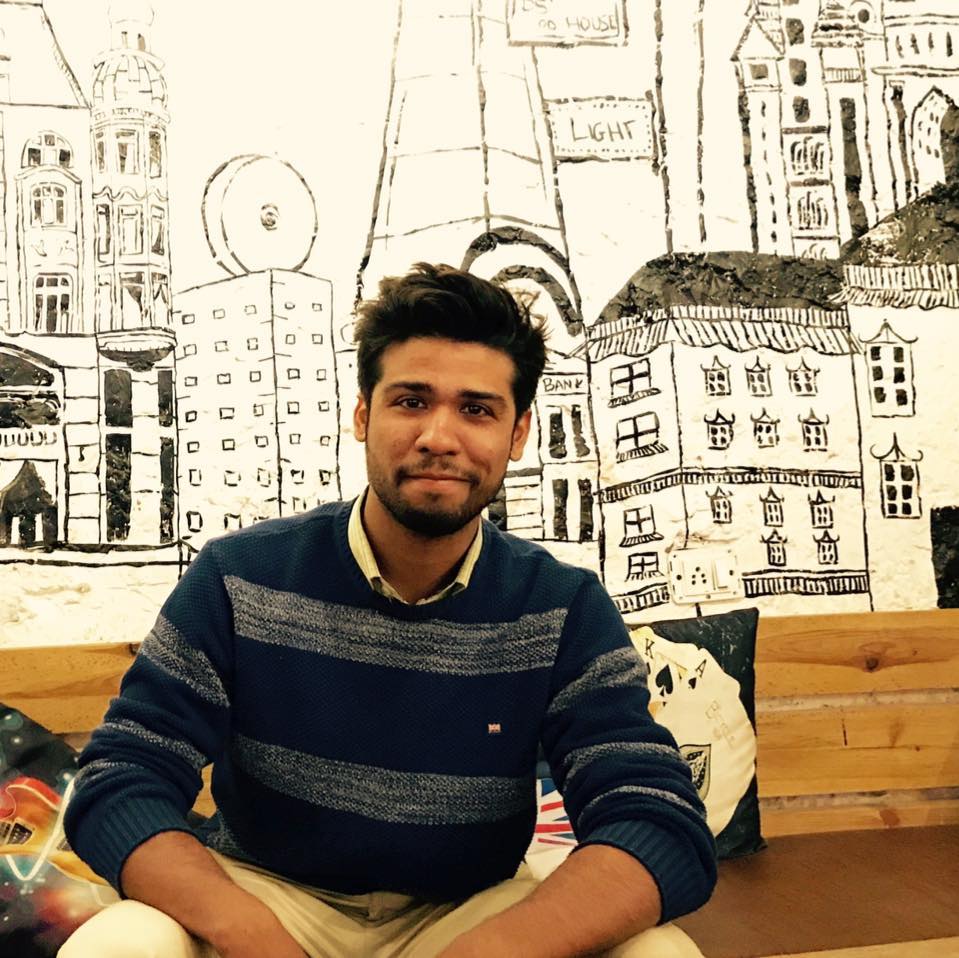 Continue reading to find out what he has to say about the future trends of social media this year!
Q. What has led to a sudden rise in the ephemeral content in the last 2 years? How should a brand use it effectively for their purposes?
Ephemeral content is a direct by-product of the fast-paced FOMO culture we live in. Trends come at lightning-fast speed and hashtags trend instantly all over the world. And these trends are rather fast-paced.
Social media run on virality, and as marketers, we have to take advantage of that. Brands have always adapted their messaging with rising trends to be relatable to their audience.
It is just that market trends shift every week, and brands have to adapt to that as well.
Amul used to do this back in the 80s as well, making banners as per the biggest news of the day. It has just 100xed.
Q. Facebook and Instagram have long dominated social media as the largest and most popular platforms. However, in recent years, several other niche social media platforms have not only emerged but have significantly risen to fame. How should an organization decide which platform should work out the best for its purpose?
It has a simple solution.
'Find out WHY a person is on a platform and WHAT should you serve him/her'.
Any organization can have a presence on all social media platforms, granted that they speak the language of the target audience. Take up any organization, on TikTok and Instagram, they can show funny content, lighter entertaining aspects of their organization.
On LinkedIn, the same organization can be a full-on professional company, showing pictures of grand company dinners and employee interviews. Facebook page for the same can be a compilation of blogs and educational content as per the audience there.
On Quora, the same company can solve the most asked questions about their niche.
One has to reverse engineer the purpose of a platform. A person is on a platform for a reason. Find that reason ( the 'WHY') and serve content accordingly ( the 'WHAT')
Q. With Instagram already implementing the removal of likes in its beta phase, how is this move going to affect influencer marketing (if implemented completely)? What can be some alternative plans to maximise the effectiveness of Instagram?
As per me, it won't change much. I have seen people have been pandering to Likes, investing in fake followers and auto-like bots. It was actually turning into a rather dirty ecosystem.
Instagram is bringing out a new creators platform as well for brands to better collaborate and analyse data as well, analyse the metrics that matter.
All it will change would be a mindset, and bring out a more creative side of content creation.
4. How will this move by Instagram affect Influencing marketing in general?
Influencer marketing is data-driven rather than 'Like' driven. If the data shows that a certain influencer has excellent engagement with an audience and can drive sales and traffic, they win the Influencer marketing game.
That data is already easy to analyse for brands as well. So, I don't think it will change much. Likes are still there. It is just not visible to anyone, so the algorithm is still going to work the same.
5. According to a Cisco study, by 2022, 82% of all online content will be video content. With limited resources and bandwidth, how should an organization include the usage of video in their content strategy?
'Run your organization like you run a media company', this is the quote which can answer your question. There are Indian companies Like MensXP, Filter Copy, Scoopwhoop etc which are not entirely into video content but promote their employees in funny content, their work culture and their events.
Literally some of their employees are Instagram influencers now. TVF has their writers starring in their videos as well. This is a rather innovative way of generating content.
You have to know people are interested to know more about your organization. Have fun with it!
6. Has the time for AR & VR come or we still have to wait for some years to witness their magic?
It is a growing field, but one has to understand there is a difference between an invention and mass adoptability. It will take time to commercialize for the general public, maybe the generation post-Gen Z will grow up in a full AR/VR environment.
7. Talking about online marketplaces on social media, will this decade witness AR & VR completely revolutionizing the way shopping is done online?
Indeed it will. We inspect anything closely before purchasing online.
Imagine the ability to interact with it in a few decades. Coupled with voice search, it will be a game-changer for E-commerce, real estate, a ton of industries!
8. With brands becoming more conscious about providing a better user experience, how can social media be used to enhance it?
Social media, at its core, is just a communicative factor. So you buy from me, I drop an Instagram DM with an E-book user manual.
You come to my restaurant for the first time, I DM you a discount coupon if you tag us in your Instagram story. You visit my hospital, we send you a Whatsapp message with a picture of the prescription and contact details of our expert doctor.

People don't do this. Business needs to stop seeing a customer interaction as a transactional deal and use this little device in their hand, their mobile sets, to build a relationship. Small gestures matter in the long run. This just improves the user experience.
9. Users are getting more conscious about the kind of feed any social media platform is able to provide them on the basis of their interests. Which social media platforms have an edge over the others in this context?
Any day, Facebook and Google.
Your Youtube feed is the definition of your interests. Instagram recommendations are on the basis of what you like as well.
These two companies have a huge amount of data on us!
10. With User-generated content becoming more important than ever, how should a B2C company design their marketing campaigns keeping this in mind?
Like a B2B company can leverage its employees for content, a B2C company can leverage its customers and products.
Recently Lays had an awesome campaign in which their packets has half a face of a man or a woman and people were taking selfies with it and sharing all across social. Innovative and simple.
Burger King in 2019 January, took to twitter to like their followers' ten-year-old tweets, and when a huge number of people ( Including Casey Niestat the famous Vlogger) were confused ' Why the hell is Burger King Liking my 10-year-old tweets?' they announced their offer.
There is no formula for social media, one just has to inspire virality into it!
---
Ideas are easy, Implementation is Hard, learn from the ones who knows how to start. A Publication by Tealfeed.
--- ---
Related Articles