SRJNA : The story of how a startup brought a 360 degree change in the way we think about science education
SRJNA, a startup opened by IIT and XLRI graduates, has found the solution to the fear of science prominent amongst school kids and provides tools to the schools
What if we told you that you don't need to fear science and technology, engineering and math anymore? And that the problem of mugging up has now come to an end? Along with enjoying learning, the most difficult of subjects could now become your child's favorite. Sounds fascinating? The Jaipur-based startup SRJNA has more in store for you.
SRJNA, a startup opened by IIT and XLRI graduates, has found the solution to the fear of science prominent amongst school kids and provides tools to the schools whereby:
The newly introduced methodology of 'learning by doing' enhances the practical knowledge and understanding.
Has tie-ups with schools for providing teachers with advanced machinery and tools required for explaining concepts.
Offers proper assessment of the feasibility of programme from students by digital applications and tests on regular periods.
SRJNA, has worked with around 130+ schools and helped around 75000 students. But goal keeps getting bigger with 2 million students as the target for the next 5 years.
The central idea?
Jaipur based, SRJNA, started in 2015, envisioned to rectify the defects in our education system. Their aim is to eliminate the existing phobia amongst students of Mathematics and Science. Because of this, the seed idea that SRJNA focuses on is the missing practical element of our education system.
All the founders being from different schools have concluded the same problem in their respective pedagogy. And with this realization, they decided to bridge this gap between theoretical knowledge and practical understanding. With this understanding and idea, the company is growing with members who are passionate about the same. Additionally, they're constantly looking for creative minds who have an interest in changing the ideology of the education system.
Evolving technology and internet being the servicemen at doorsteps, acquiring knowledge is not enough. There should be practical understanding. But SRJNA provides you with the tools you need to enhance your concept-building and continuously try to bring some uniqueness.
What's their method of implementation?
They provide schools with the tools to help with the practical learning and understanding of a theoretical concept. This, in turn, has allowed the students to understand the topic in a better and visual manner. Because it involves teachers explaining the topics, it goes hand in hand with books and teachers at school.
SRJNA has satisfied everyone involved in the education system and that too without compromising with the quality of learning,
Mantra of SRJNA
Founders and members at SRJNA also believe in 'learning by doing'. If a student applies the concepts and avoids mugging them there is a greater probability that he/she would understand the basics in a much clear and precise manner.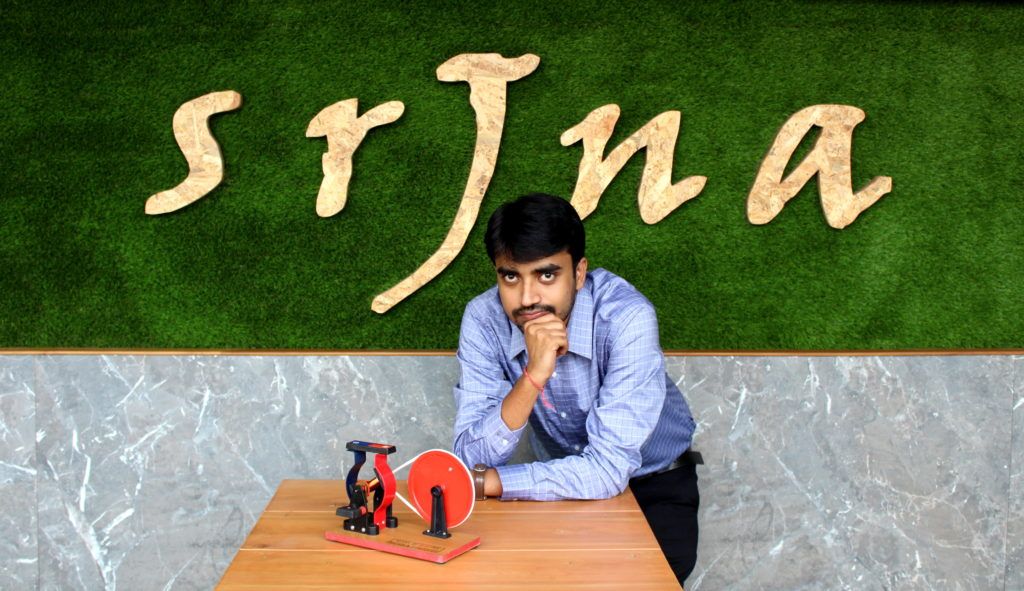 According to Mr. Sharad Bansal, one of the co-founders of SRJNA,
"The problem is not us, but the kind of training we have received in our school life. The practical component was the only thing missing in there. And analyzing that there were things we prepared on a theoretical basis only. So we developed tools such that the topics could be taught practically. and learning could be enhanced at the fundamentals itself."
SRJNA's programme provides holistic support to the students from all the streams. Working with schools helps the team members ensure that the tools are being regularly used throughout the year. Because of regular feedback from the teachers & assessment tests for students, the feasibility of the programme is kept in check through digital applications.
How does the future look like for SRJNA?
A new mobile application is ready to be launched, called 'Let's Tinker', where students can get access to the entire content without any cost. Focusing mainly on the government schools has allowed SRJNA to cut down the entire cost per student. This, in turn, has made their program affordable and well under the limit for every student. Nearly 30000+ labs will be having these support tools, reaching almost 2-3 million students in the next three years. ATAL TINKERING LAB, a scheme of development under NITI AAYOG, listed SRJNA among the very few pioneer to set up a lab under it, and they have been part of the innovation labs for past 2 years.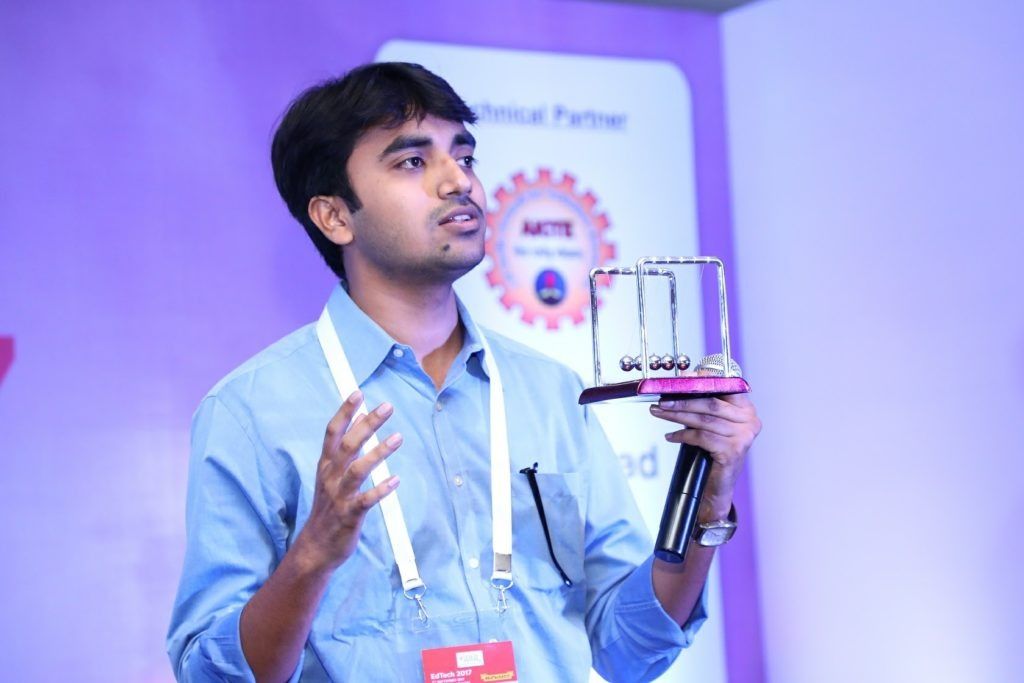 According to Mr Bansal, "At any level, the quality of education should not be compromised. We are trying to offer education at affordable rates by ensuring that each of the students gets what they deserve and that too,without having to compromise the quality."
SRJNA is trying to reach remote schools in several states including Meghalaya and Assam. The idea is to not just work in close proximity with all the prominent boards but to understand the problems faced because of the education system.
Mr. Bansal also explains the challenges of being an entrepreneur and surviving through hard times. But in phases of struggle, one needs to stay calm and focused. He tells us about his idea of success: "Right people, working with right intention, is what makes success possible". In his message to all budding entrepreneurs, he says:
"Being optimistic at all critical times and keeping your vision beyond the prize is important. Not being swayed away towards glamour and focusing on why one really wants to do it, is what truly makes one an entrepreneur."
---
Ideas are easy, Implementation is Hard, learn from the ones who knows how to start. A Publication by Tealfeed.
--- ---
Related Articles