The start-up by a 23 year old for website development is attracting the international market.
Alphabet Developers LLP was started back in 2016 in Pink City Jaipur, by a brilliant 23 year old TARUN SHARMA.
Do you want to start your very own website? It would be so easy and convenient if customization according to our preference was available. Read about this start-up who will handle everything including web designing, development and digital marketing for you.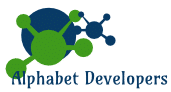 Alphabet Developers LLP was started back in 2016 in Pink City Jaipur, by a brilliant 23 year old TARUN SHARMA. His father Mr. Virendra Sharma, is the partner who invested the funds. It is a IT service provider company focused on providing solutions to their clients using innovative techniques and helps them achieve their target.
The IT Services around the globe including Web Design & Development, E-commerce Application Development, Search Engine Optimization, Pay per click advertising, and well known to provide world-class customer support in the industry.
Services include Internet Marketing, Game Development, Website Design & Development, E-commerce Application Development, Search Engine Optimization, Pay per click advertising, Mobile App Development.
Major Clients include Talwalkars, Indian Institute of Aeronautical Engineering and Information Technology, Mumbai City Live, Open For Smile NGO, Gemsauctions.
HOW DOES ALPHABET DEVELOPERS WORK?
It is the FASTEST growing IT & Digital Marketing Company. They take the client's ideas and apply their experience in order to reach the project's objective within the budget. Their clients have won various awards and funding for the same.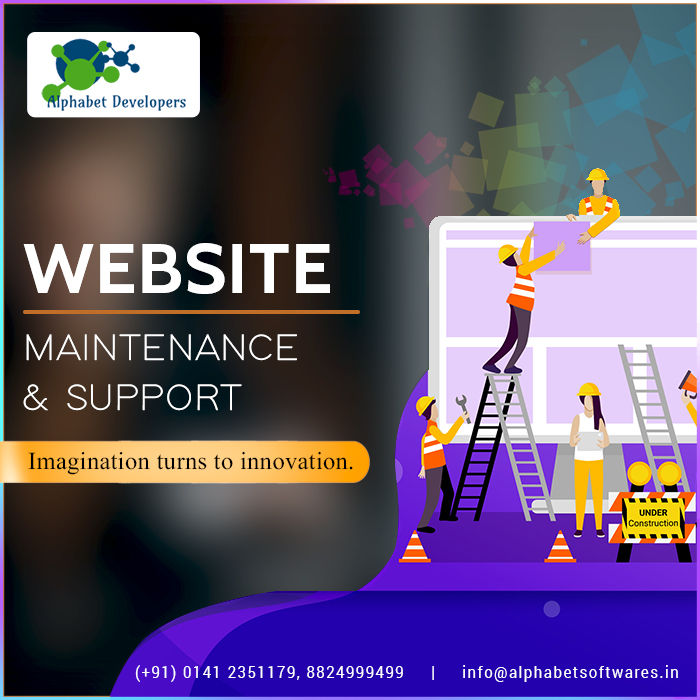 They serve wide array of industry verticals including healthcare, hospitality, news entertainment, education, telecom, online retail, finance and accounting. They take care of everything i.e. Design , Development, Deployment and Marketing and deliver the niche solutions as required by their clients.
THE CORE TEAM MEMBERS OF ALPHABET DEVELOPERS LLP
TARUN SHARMA is the founder & Chief Executive Officer for the venture. His Father, Mr. Virendra Kumar Sharma is the designated founder who is the investor. This team of two people back then has reached to 20 people ( team of skillful professionals) working in house and counting.
There are 2 Offices (Corporate and Registered) in Jaipur, Rajasthan. Alphabet Developers LLP has 70% output on the international level and rest from India.
THE JOURNEY OF 23-YEAR-OLD AND HIS FATHER STARTING THEIR OWN COMPANY: ALPHABET DEVELOPERS
Tarun started his career as Career Relationship Manager, proceeding to the position of a Senior in his field. But he always had a keen interest in starting his own Venture.So, he started pursuing MBA from 'Sikkim Manipal University' and right after 3rd semester he started his first venture called,'Alphabet Developers'.
He came with the idea of startup wherein, he actually planned to invest in Real Estate business and create a website for it. His father played a major role in funding his idea and bringing it to reality.
This venture ended up being in IT Sector business with the aim of providing clients cheapest solutions. The start-up which started as a small initiative in 2016, is now one amongst the major IT Ventures of 2019.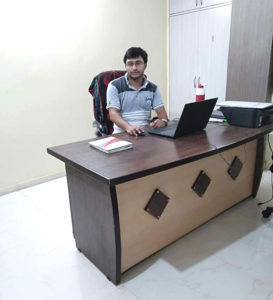 Mr. Tarun Sharma(founder of alphabet developers)
STRUGGLES INVOLVED IN ESTABLISHING THE VENTURE
Tarun was the only one handling the work so the basic challenge faced was to approach people. Being a new startup, people did not entertain the ideas of Alphabet Developers.
This company created Portfolio through past references which they further showed to several groups of people. Other challenges included Lack of resources to handle the customer's queries. People did not invest time because it was comparatively a new in the market. Some even took advantage of their new position by not paying for the services.
But, they kept their concentration intact and focused on the longer term objective. After major struggles the venture got the position in the market and established its name amongst the major IT solution company.
HOW IS ALPHABET DEVELOPERS DIFFERENT FROM THE COMPETITORS?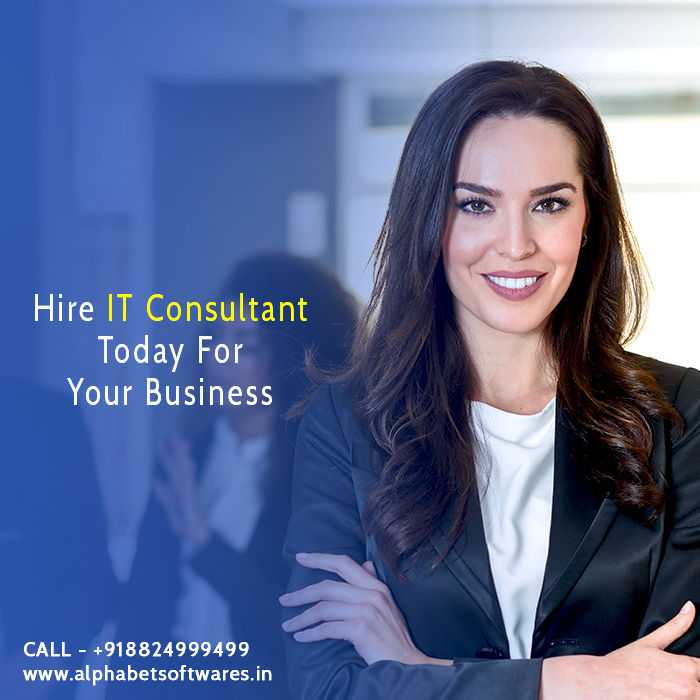 Tarun believes that his company's unique selling proposition keeps them apart from their competitors. The services that differentiate them are On-Time Delivery and Competitive Solution . So, the competition does not really affect the company.
HOW DID THE JOURNEY OF THIS YOUNG ENTREPRENEUR BEGIN?
Tarun's father Virendra Kumar Sharma was his very first client. He created a website for him and showcased it as sample to the prospective clients. Later, he started getting the request for the website development and people started contacting him for work.
Initially, the focus was website and app development, but later it shifted on providing market solutions to their clients. As of now (2019),they have 500 + clients from Domestic and International market happily enjoying the list of services offered to them .
WHAT IS NEXT IN LINE?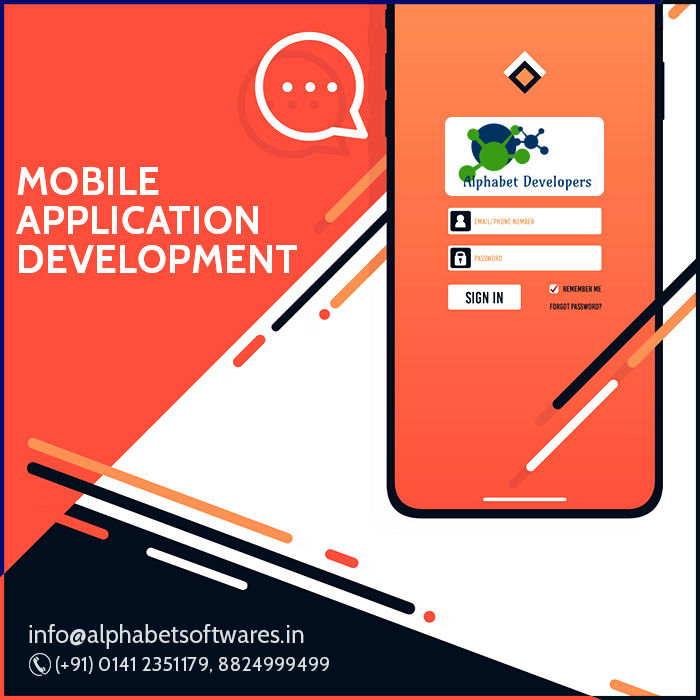 Tarun is putting all his efforts to achieve the goal of hiring 50 + employees in the company within five years so as to provide the services around the globe . He along with his team is working to bring something new and innovative for their clients. As of now, they have planned to launch different products maintaining and are the services offered as well.
The venture has different expertise employees hired for each and every department. So , that they can improvise the Productivity , Online business platform and the services offered.
Further, they have thought of increasing the service scale for the clients through products like magebazaar.com (which is a domain specialized in building successful E-commerce store).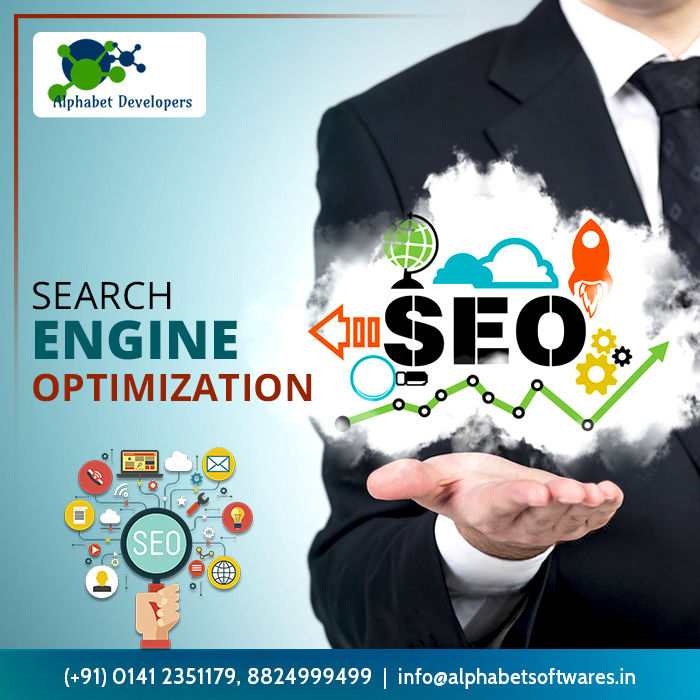 It lets merchants plan, build and run their online business which can be called as E-commerce Outsourcing), providing different services as well as solutions to the problems. One of their projects is converting Small scale Business to Corporate Business.
Every Entrepreneur has to face the challenges while starting his own venture. Tarun Sharma's Journey inspires many of us to believe in the potential one holds. He believes in keeping the focus set on the goal and everything will fall in right place.
MESSAGE FOR THE BUDDING ENTREPRENEURS : FOUNDERS DESK.
IF YOU ARE WORKING SINGLE HANDILY AND YOU DECIDE TO DO SOMETHING, IT SHOULD BE SET IN YOUR MIND. YOUR FOCUS SHOULD BE " SUCCESS". CHASE SUCCESS AND YOU WILL SURELY ACHIEVE IT. REMEMBER , "WHATEVER YOUR MIND CAN CONCEIVE, YOU CAN ACHIEVE."
---
--- ---
Related Articles