This start-up is providing in-house produced organic skin and hair care products delivered at your doorstep.
Aro Vatika was started back in 2018 by VIDISHA AGARWAL and PAWAN KUMAR AGARWAL. It deals in Natural and organic skin and hair care products.
Don't you think it is time to say goodbye to the harsh synthetic scrubs, lifeless Lotions, and soaps that are made from waste machine oils? We all love to pamper our skin no matter what, right? Make space on your bathroom shelves for a gourmet feast for your skin- with ARO VATIKA, it provides solutions to all your problems.
Aro Vatika was started back in 2018 by VIDISHA AGARWAL and PAWAN KUMAR AGARWAL. It deals with Natural and organic skin and hair care products. It is a homegrown skin and hair care startup based in Jaipur. This startup aims at providing ingredients that are scientifically proven on being organic and cruelty-free without on quality.
Aro Vatika:
products are environmental friendly, safe, and most importantly effective.
Ingredients are non-toxic, food-grade cold-pressed oils, essential oils and many certified organic items.
THE CORE TEAM MEMBERS OF ARO VATIKA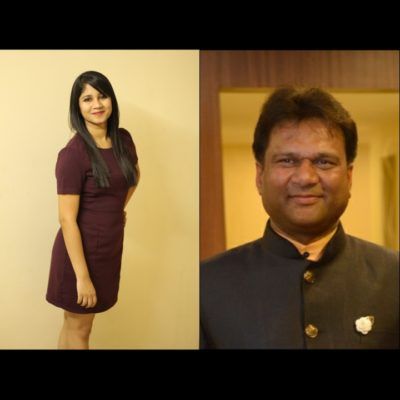 VIDISHA AGARWAL and PAWAN KUMAR AGARWAL are the Co-founders of ARO VATIKA. This team of 2 people back then has reached to 5 people ( team of skillful professionals) working in house and counting. These skillful professionals include one E-commerce Manager, Inventory Manager, Order and Dispatch Manager, Graphic Designer and one Operation Manager.
There is one office and one factory in Vidhyadhar Nagar and VishwakarmaIndustrial Area respectively in JAIPUR, RAJASTHAN. Both of these contribute equally as all the e-commerce work is done through office and all the bulk, as well as the export orders, are done through the factory.
THE STORY BEHIND THE SUCCESS AND THE IDEA BEHIND THE NAME
Vidisha before her start up was very confused in whether she should take up a job or start with her own business. She was creative and highly enthusiastic person, and realized that a job won't let her explore her potential. She wanted to use her creative ideas to better use and so, job was not an option.
She was always interested and aware of the skincare products she was using and would search on the internet very frequently about them. So, when she got the opportunity to start with this segment she just grabbed it.
She grabbed the opportunity as she wanted to introduce people to the kind of products that gives immediate results with long-lasting benefits. Soon after setting up, while deciding various aspects they came up with the name ARO VATIKA which stands for Garden Of Fragrance i.e. 'ARO' from "AROMA" meaning fragrance as all our products are naturally fragrant and "VATIKA", Hindi translation of 'GARDEN'.
This startup started as a small initiative to change the world into a better place in 2018, is now amongst the major Ventures of 2019.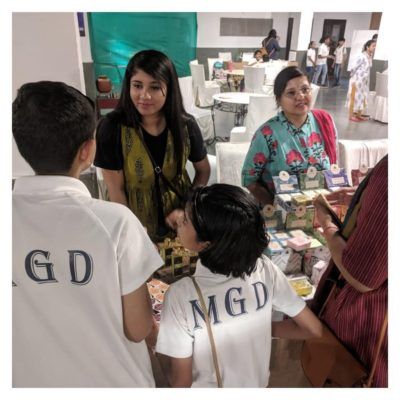 THE STRUGGLES WHILE ESTABLISHING ARO VATIKA.
The biggest challenge faced by founder was finding powerful skin-loving ingredients that are 100% Natural and Vegan. So even though it would be easier, they wanted to avoid any ingredients that could have animal-based sources.
So, after many months of research and testing, they found the highest quality ingredients from, completely plant-based sources. Another challenge faced was convincing people that the product is completely vegan, organic and has long-lasting benefits.
But, they kept their concentration intact and focused on the long-term objective. After major struggles, the venture got the position in the market and established its name amongst the major organic beauty company.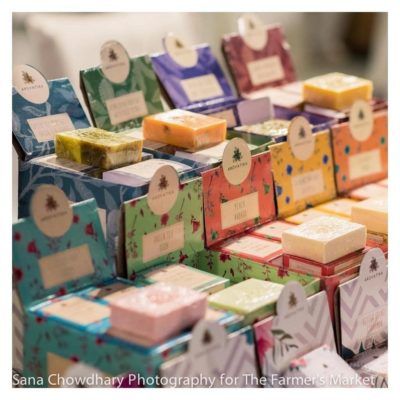 HOW IS ARO VATIKA DIFFERENT FROM ITS COMPETITORS?
Vidisha and Pawan focus on customer satisfaction more than any other factor. They believe that all their customers should feel a part of their family while enjoying their shopping experience with them. Moreover, the products they deal in are handcrafted bathing bars, Organic lip balms, Natural hair mask, and pure essential oils.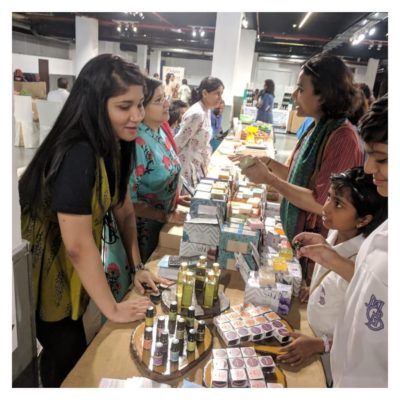 WHAT IS NEXT IN LINE?
As they always wanted more organic and natural solutions for hair and skin which were not there in the market. Moreover, the skincare industry is abusing the term natural and threatening the very meaning it should stand for.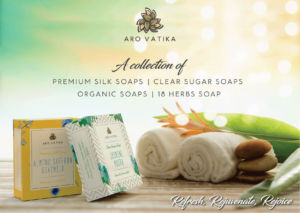 More and more people are making ill-informed decisions for their skincare based on false advertising. From the beginning only they wanted to focus on handmade, natural and organic products. But now they have planned to expand their business by increasing the product range in skin and hair care line.
"If you cannot eat it, do not use it on your skin"- Aro Vatika.
THE DIFFERENCE BETWEEN AYURVEDIC, HERBAL, NATURAL AND ORGANIC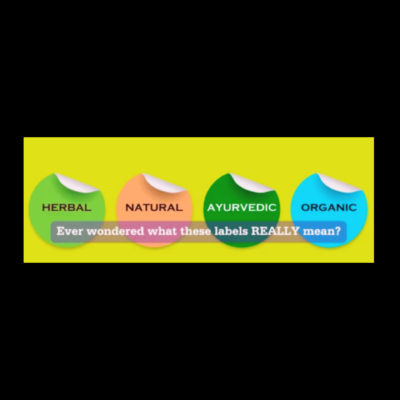 According to Vidisha and Pawan, ORGANIC products include natural ingredients but are grown without the use of chemicals or pesticides. Whereas, HERBAL products are made of plant extracts, plant roots, leaves, etc and used as per their properties.
On the other hand, NATURAL products are made from plants and minerals and have not been produced in a laboratory. Moreover, Pesticides, chemical fertilizers, etc might are sometimes used to enhance their growth.
While, AYURVEDIC products involve the use of herbs as well as heavy metals like gold, silver, copper, tin, mercury, sulfur, animal extracts, etc.
Thus, ARO VATIKA deals in all kinds of products .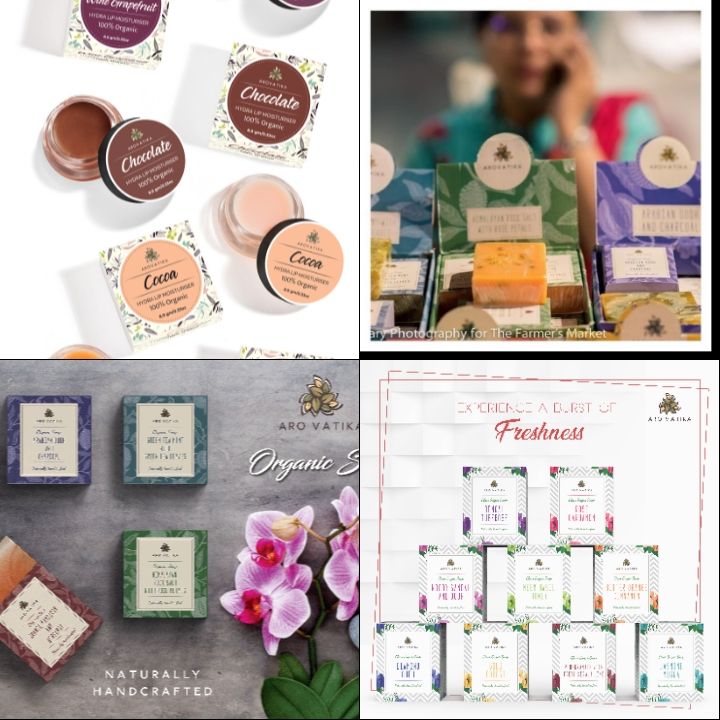 MESSAGE FOR THE BUDDING ENTREPRENEURS AND YOUNG INDIA: THE FOUNDERS DESK.
Vidisha is amongst those young entrepreneurs, who found her interest at the right stage and pursued it. She realized her potential and with the right effort started her own company.
Don't lose hope just because, you are facing challenges in your journey. Just believe in yourself and your path will be smooth.
---
--- ---
Related Articles