How to get Started in Cyber Security?
In this Article i gave information about how to start the career in cyber security and what are the prerequisite for that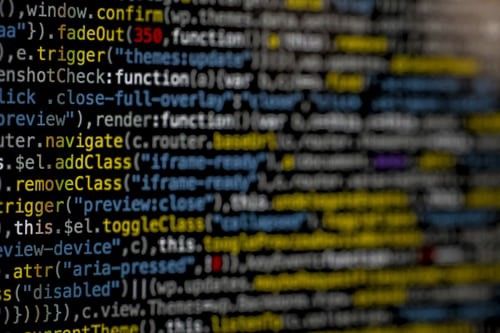 Cyberattacks are happening all the time, meaning that keeping software, hardware, and data safe and secure is more important than ever.
And there is a shortage of people with these skills, so learning how to get started in cybersecurity can have huge payoffs for your career.
Even if you're not looking to start a full cybersecurity career, learning cybersecurity for beginners can help you shore up your personal internet safety.
In this post, we'll cover what cybersecurity entails, why there is such a massive demand for these skills, how to get into cyber security, what cybersecurity career options are available, and more.
Everything you need to know about pursuing a career in cybersecurity
What Is Cybersecurity?
Cybersecurity is the practice of protecting systems, networks, and programs from digital attacks. These cyberattacks are usually aimed at accessing, changing, or destroying sensitive information; extorting money from users; or interrupting normal business processes.
Implementing effective cybersecurity measures is particularly challenging today because there are more devices than people, and attackers are becoming more innovative..
Specifically, this content needs to be protected from cyberattacks. The goal of cyberattacks is typically to sabotage business processes, extort money from users, or access, steal, or destroy sensitive information.
Why Is Cybersecurity Important?
Cybersecurity matters for everyone from governments and large companies to small business owners, employees, and even individuals at home. But why is cybersecurity important for so many?
"Every year we see more everyday devices connected to the Internet. At the same time, nearly every part of our lives is tracked electronically. This includes all of our health records, financial information, power consumption, what we wear, when we get home, where we travel and when etc. With the right data, machines can build profiles that understand us better than we understand ourselves."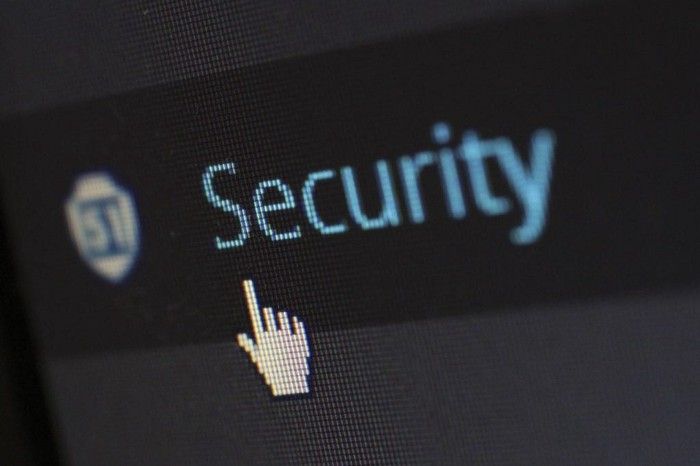 For companies, cyberattacks are increasingly common and costly. IDC reports that enterprises are expected to spend upwards of $174.7 billion on network security in 2024, a compound annual growth rate (CAGR) of 8.1% from 2020 to 2024. Not only that, but PwC reports that more than half (55%) of enterprise executives plan to increase their cybersecurity budgets in 2021, with 51% adding full-time cybersecurity staff in 2021.
📈 Cyber-crimes have also spiked as a result of COVID-19. In fact, the FBI recently reported that the number of cyberattack complaints they've received has reached as high as 4,000 per day, which is a 400% increase from pre-COVID.
Because cyberattacks have the potential to cripple businesses, companies are recognizing the need to make cybersecurity training and hiring a priority. "In the past several years, security has transformed from a technical discipline within IT to a business risk management function". (And it's warranted, as nearly five million data records are lost or stolen worldwide every single day.)
However, it's tough to implement these measures as technology (and hackers' means) are always changing. New ways to pose digital threats and circumvent IT security are constantly emerging.
Information Security vs Cybersecurity
Many people think of information security and cybersecurity as being synonymous, but they're actually a little bit different. Even though they're closely related, information security (also known as "InfoSec") is about keeping data secure and confidential — whether that data is in a digital or physical form. For example, protecting sensitive information in a physical filing cabinet may fall under the information security umbrella.
Cybersecurity, on the other hand, is solely about protecting data that is stored digitally (e.g., network, computer, server, the cloud). Another key difference is that information security typically involves preventing unauthorized access, modification or destruction, while cybersecurity most often involves preventing cybercrimes, cyber threats and digital fraud.
Overall, you can think of cybersecurity as a subset of information security.
Network Security vs Cybersecurity
While cybersecurity is a subset of information security, network security is a subset of cybersecurity. Like the name suggests, network security specifically involves securing computer networks and ensuring any data that gets sent through them is not compromised.
Solutions that fall under network security include firewalls, anti-virus software, password protocols, multi-factor authentication, and virtual private networks (VPNs). It's particularly important for companies to invest in good network security.
Is Cyber Security Right for Me?
To figure out if cybersecurity is right for you, try taking a free cybersecurity course to dip your toes in or watching "day in the life of a cybersecurity engineer" videos on YouTube to get a feel for what the day-to-day looks like in this career.
❤️ Think about what you enjoy doing and what you have a passion for. For example, if you enjoy solving problems and figuring out what could happen before it happens, cybersecurity could be a great fit for you.
💻 Additionally, evaluate the skills you already have and the skills you need to learn to break into cybersecurity. Are you willing to commit to learning these skills? Not only that, but because the cybersecurity field is constantly changing, are you willing to continue learning throughout your entire career? If you are, cybersecurity could be a great match.
📍 Another factor to consider is employer demand in your area. Try looking up cybersecurity roles on job sites and filter by your location to see how many cybersecurity jobs are currently available. Some people may be open to relocating for a new career, but others may not.
How to Get Started in Cybersecurity
So, are you mulling over a career change, or just want new information security skills in your arsenal to help maintain your own data and computer security? Let's go through the process of what transitioning to cybersecurity might look like, from the idea and planning phases to the skills you need to learn and resources to help you learn them.
❓ Questions to Consider Before Starting a Career in Cybersecurity
Do I have any previous experience or certifications related to the IT or cybersecurity field?
Is there a certain information security technology I should learn first?
What skills would I need for a career in computer security?
How will I get experience in this field?
Is there a lot of traveling involved in IT security roles?
Are there entry-level/internship opportunities available?
How are the career advancement opportunities?
I'll answer a few of these below, like learning cybersecurity skills and technologies — but others will be dependent on your goals and the demand from employers where you live.
🎓 Is a College Degree Necessary for a Cybersecurity Career?
The short answer: not necessarily. "Our industry was pioneered by people without college degrees,".
"Work hard to get involved in the community, contribute to open-source projects, try to speak at conferences about cool research — these are all things the original pioneers did and can provide opportunities for smart, hard-working individuals to enter the industry."
🛣️ Pick a Cybersecurity Career Path
One of the most exciting things about cybersecurity is that there are a ton of paths you can choose. And, as I talked about above, you don't need a tech background to pursue them.
The first step to choosing a cybersecurity career path is to identify your strengths based on your unique background. "I recommend that your first step is to take an honest evaluation of your own skills and interests".
"Are you a people person? An application developer? A policy wonk? A networking guru?"
Listing out your preferences and skills will help you pinpoint the type of IT security position that's the best fit for you. "Some popular areas are penetration testing, security engineering, and incident response,"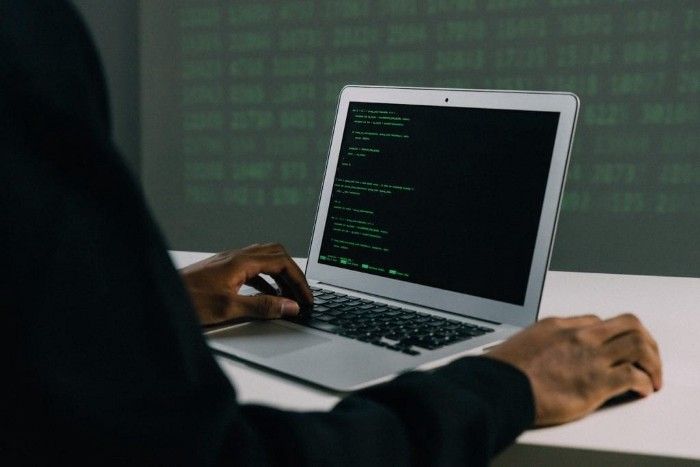 Once you've started to narrow it down, begin deeper research on the fields of interest you've selected within cyber security and learn the lingo. "Look for books that dive into that area" . "No Starch Press has a lot of great security books. I also recommend looking at the Awesome Infosec Github page, which is a crowd-sourced collection of educational resources."
Also, it will help to get in touch with others in the industry, to build connections and reach out for advice. "The cybersecurity community there is very open and a lot of people give great advice on how to find work and where to find learning resources in your area of interest."
In-person groups are invaluable too. "Get connected with groups like Information Systems Security Association (ISSA), Open Web Application Security Project (OWASP), Cloud Security Alliance (CSA) or ISACA, all of which likely have regional chapters somewhere near you," advises Robb Reck. "Start volunteering with these groups, get plugged in with Open-Source projects on the internet. You don't need a job to get experience in security. The connections you make in those groups will likely be the vehicle to finding your next career."
🖥️ Cybersecurity Prerequisites
As with any tech field, it's useful to start by gaining programming fundamentals. "Being able to understand a programming language will give you a good start in cybersecurity".
"You don't need to be an expert, but being able to read and understand a language is a good skill to have. This is not a must-have cyber security prerequisite, but it's definitely nice to have".
🔒 Key Cybersecurity Technologies and Skills to Learn
Successful cybersecurity engineers are also able to think like a cybercriminal, says Chris Coleman. "It's only with a firm understanding of the vulnerabilities of systems that someone can predict and prevent cyberattacks."
Other specific technical skills you need will vary based on the area you choose to focus on. However, here are some general cybersecurity skills that Coleman recommends:
Security and networking foundations
Logging and monitoring procedures
Network defence tactics
Cryptography and access management practices
Web application security techniques
So, what's the best way to learn cybersecurity?
No matter what you specialize in — be it network security, information security, IT security, etc. — the key to most security work is understanding systems. "When encountering new technology or processes, learn to take a system view first".
"Ask questions like, 'What is happening in this system that I can't directly see? What goals does the system owner or designer have? What sort of unavoidable loss could be there? How could it happen?'"
For instance, if you're thinking about vulnerabilities in a payroll system, you'd start by considering questions like:
How does an employee get paid?
Where is their data?
How can that fail?
"Asking yourself these questions, and learning the answers, is a great way to get started on a journey to helping secure the future".
If you have any good resources that you know should be included in this blog, please leave a PRIVATE NOTE and I will add the relevant ones to the blog.
If you enjoyed reading the article do clap and follow:
Twitter: https://twitter.com/abhipathak24/
LinkedIn: https://www.linkedin.com/in/pathakabhi24/
GitHub: https://github.com/pathakabhi24
---
I am DevSecOps. I always work on several domains to improve my Cyber Security skills Knowledge of Networking , have the knowledge how web works and a Bug Hunter with knowledge of Ethical Hacking.
--- ---
Related Articles