What is the state of housing and real estate in Ghana?
Ghana currently has a housing deficit of 2 million units. And to address this deficit, there is a need to deliver a minimum of 170,000 housing units per annum for the next 20 years.
There are five things that will NEVER excise from society.
And shelter is one of them.
Unfortunately, many developing countries, including Ghana, still struggle to provide shelter for their citizens -- particularly those in the low and medium‐income bracket.
The numbers are everywhere. As the country's population grows and people continue to migrate from rural to urban areas, the housing deficit issue worsens.
Just Google it. The numbers will make your brain hurt.
According to Samuel Amegayibor, the Executive Secretary of the Ghana Real Estates Developers Association (GREDA), the total housing shortage in the country hit 5.7 million units in 2020. And more than 50% of Ghana's population live in substandard houses.
Now, when you match that information with data from Statista showing that 56.71 percent of Ghana's total population lives in urban areas and cities while about 7.1 million people presently live in slums, you begin to get a clearer picture of how dire the situation has become.
The government of Ghana has done so much work in curbing the issue. One example is the Saglemi Affordable Housing Project introduced by President John Mahama's administration. Sadly the project was stalled "over allegations that the country was short-changed with the provision of 1,500 housing Units as against the projected 5000-housing units."
President Akuffo-Addo's government has also tried to intervene with the National Housing Mortgage Fund (NHMF) projects. Through the NHMF partnering with GCB Securities, the government set up the Affordable Housing Real Estate Investment Trust (REIT) to provide rental homes for public sector workers. The scheme is based on a rent-to-own model where public sector workers can access decent and affordable homes for between 15 to 20 years and pay a residual value to own the property. Lower interest rates (11.9 to 12.5 percent) are offered as part of the scheme, compared with the nominal minimum rate of 24 percent for non-foreign currency or cedi-denominated mortgages.
By and large, the gap between intentions and achievements is still considerably wide.
Industry analysis clearly shows that Ghana faces a housing deficit of over one million houses (GoG/MWRWH, 2012). And as noted by Mahama and Antwi (2006), this figure will keep compounding annually due to the government's inability to develop schemes to meet the housing needs of the people.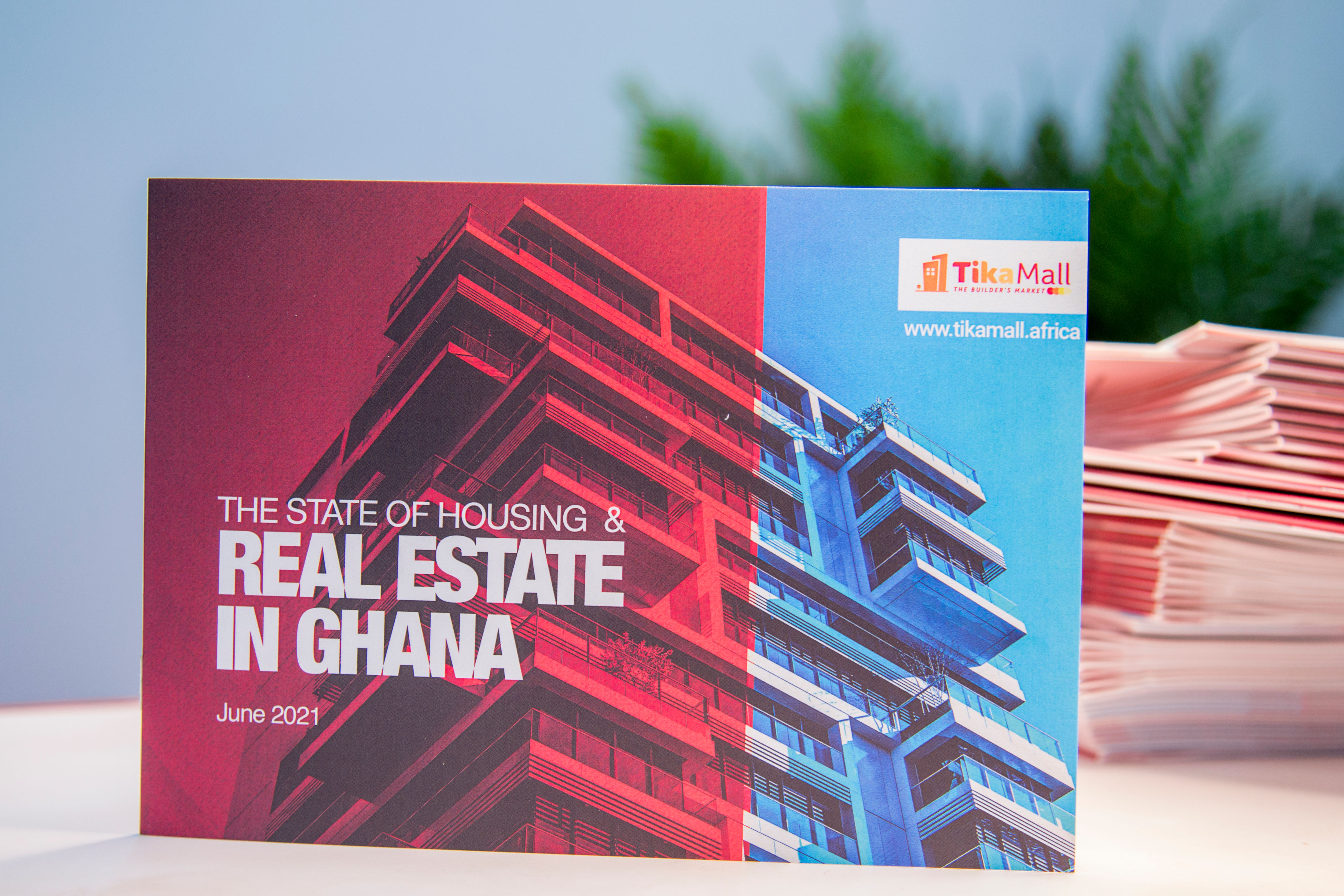 Piercing The Veil Into Root Causes of Housing Deficit Ghana
Ghana currently has a housing deficit of 2 million units. And to address this deficit, there is a need to deliver a minimum of 170,000 housing units per annum for the next 20 years.
Add to that, The Minister of Works and Housing, Mr. Francis Asenso-Boakye, believes that 60 percent of Ghana's population would need some form of government assistance to get access to housing. In comparison, 35 percent would not be able to access housing even with government support in terms of subsidy.
Factors Causing Housing Deficit in Ghana
In this section, we analyze the various factors causing the housing deficit in Ghana.
Rural-Urban Migrations
Rural-urban migration is one of the leading causes of the housing deficit in Ghana. According to industry analysis, migration and rapid urbanization have increased the pressure on urban housing as 56.71 percent of Ghana's total population now live in urban areas and cities. That number was 43.9% in 2000, and it isn't showing any sign of going down. Consequently, the provision of housing has scarcely moved in tandem with demand. You can easily see the effects of that drastic shortage in the growing number of slums and fragile settlements in cities such as Accra, Kumasi, and Sekondi-Takoradi.
Consistent Change of Government
Ghana has enjoyed a considerably peaceful democracy. The 2020 Global Peace Index report ranks Ghana as the most peaceful country in West Africa and third in Africa.
However, when it comes to affordable housing provision, the consistent change of government seems to contribute to the housing deficits in Ghana. Why? Industry analysts believe that governments' inability to continue projects from their predecessors hampers progress. Here's a case in point: The Government of Ghana in 2005 pursued various housing programs such as the Affordable Housing Project. The project aimed to build over 100,000 units through Private, Public Partnerships (PPP) across the country. However, just after a government transition in 2009, all the projects were abandoned and left to squatters with no concrete plan to complete them.
High Cost of Land and Land Acquisition
You can only build a house if you can afford the land. Lands are essential resources to every country's economic and social growth. It's a form of economic good, not just a social good.
In Ghana, customary authorities (i.e., stools, skins, clans, and families) own most land. Together they own about 78% of all lands, the State owns 20%, and the remaining 2% is owned by the state and customary authorities in the form of partnership (split ownership) (Larbi, 2008).
Research shows that there's been a tremendous increase in the price of land in Ghana, as land is becoming increasingly scarce, in part due to the said issue of rapid urbanization and demographic growth. These pressures have increased competition for land between different groups, such as multiple land users, urban elites, and foreign investors(Cotula, Toulmin & Hesse, 2004).
A survey by Oduro-Kwarteng (2007) indicates the land market in Ghana is being characterized by problems and constraints such as general indiscipline, which have led to land conflicts, litigations, and other adverse effects, particularly on the environment. The research attributes the indiscipline in the land market to the misconduct of land sellers (i.e., Traditional Authorities, family heads, Government agencies on vested lands) and buyers (Estate Developers and Agents) as well as those who play the role of referees to regulate the market (surveyors, planners, lawyers, Land Commission officials, Survey Department, Town & Country Planning Department, Metropolitan/Municipal and District Assemblies, Environmental Protection Agencies, Land Economists).
So here are the challenges facing Ghanaians when acquiring lands:
Uncertainty over the legal ownership of land
Ungodly delays in approvals and issues of original land documents
Corrupt land sales
Non-conformity with city planning requirements
Late provision of infrastructure and other services
Ill-disciplined land agents leading to corruption, distortions, and process inefficiencies
To address these, the government began working on plans to digitize the land registry in 2018.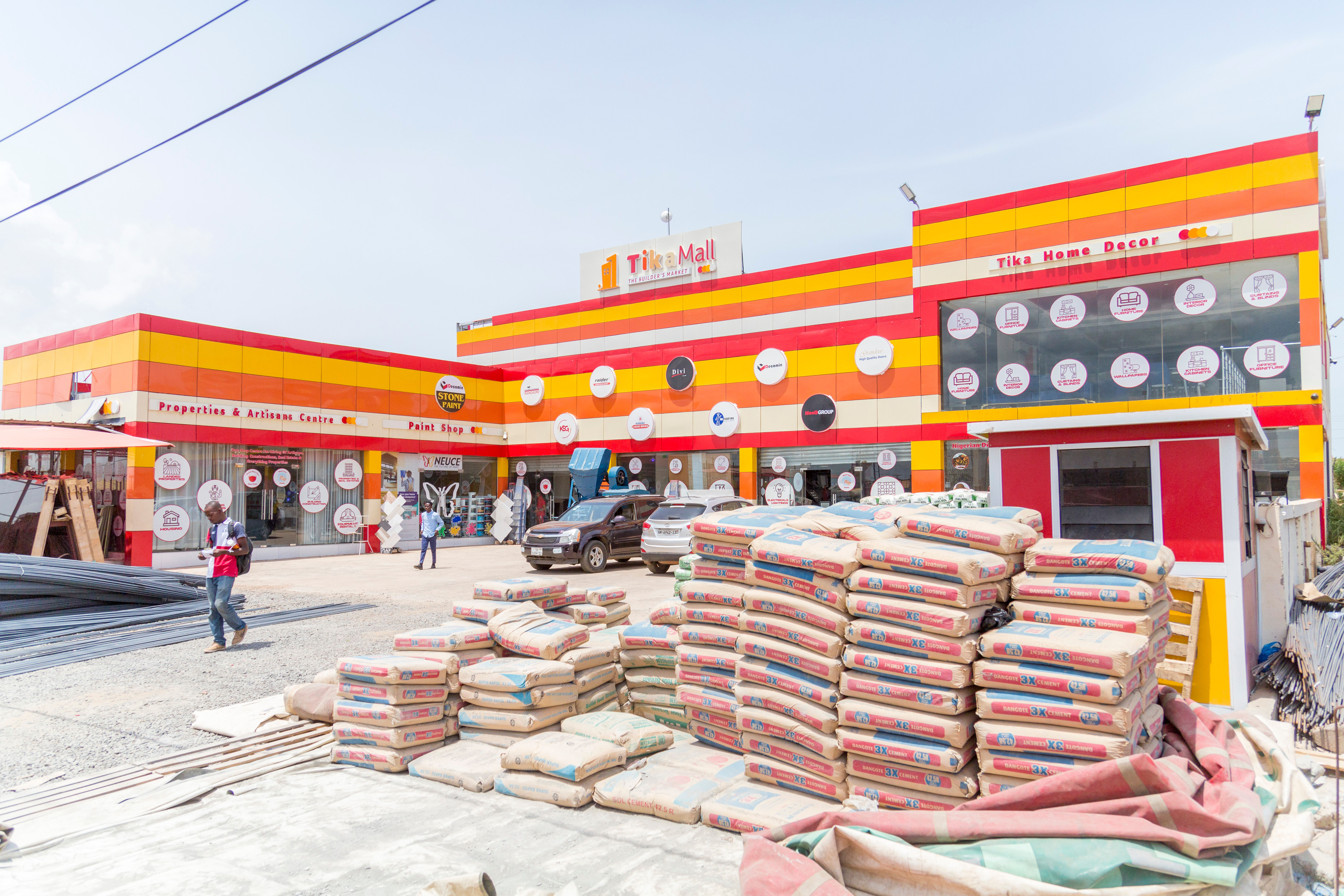 High Cost of Building Materials
Industry analysis shows that building materials account for over 50 percent of the total construction cost in Ghana due to inefficiencies and corruption. But not just that, the over-dependence on the importation of raw materials has contributed to the high price of building materials in Ghana.
The high cost of building materials makes access to affordable housing beyond the reach of ordinary citizens.
The United Nations Environment Programme 'UNEP' (2003) examined the contributory factors leading to the high cost of building materials. The paper noted that the manufacturing of building materials such as cement, steel rods, and roofing sheets requires intensive use of energy (electrical power) which is expensive in most developing countries, including Ghana. Also, some of the raw materials used to manufacture the building materials are imported (e.g., clinker for making cement). That makes the manufacturing companies incur huge bills, which are factored in the pricing of those materials and invariably increase their selling and buying costs.
Population Growth and Urbanization
Until recently, Ghana's population was predominantly rural. Now, the urban regions in Ghana are bursting. That is often at the brunt of rapid urbanization and an expensive cost of living.
Presently, the population of Ghana stands at 31,732,129, a 2.12% increase from 2020. This steady increase has resulted in a population density ratio of at least 79.3 people per square kilometer. And that is in tandem with an increase in the proportion of the urban population, according to Naab, Dinye, and Kasange (2013).
It seems Ghana is moving steadily toward cities as both economic and population growth has been faster in cities. And sentiments over that rate of development are not favorable for the most part. Many scholars describe Ghana's urbanization rate as "unsustainable."
The reason is simple: The urbanization spike comes with unexpected momentous demographic, economic, technological, environmental, and socio-politico transition challenges. According to Cobbinah et al. (2015b), the process of urbanization in Africa is primarily associated with random spatial patterns, socio-economic stagnation, if not regression, and unsustainable environmental management.
So the fact is, as the population grows and people continue to migrate to cities, so does the spike in demand for affordable housing. That often leads to high real estate prices and many other ancillary issues.
Access to Financial Instruments
The Bank of Ghana classifies Ghana's financial sector into the banking and the non-banking systems. They categorize the Microfinance institutions, insurance, and capital markets under the "non banking system" umbrella.
Today, Ghana has 23 banks that operate as universal banks, representing a reduction from the 34, thanks to the recent Banking Sector Reform.
In terms of accessing a mortgage, the conditions are not always exciting. Banks such as FNB Bank, Republic Bank, Cal Bank, Stanbic Bank, Fidelity Bank, Société Générale Ghana, and Omni Bank offer a range of mortgage products. Still, on average, they grant these mortgages for a term of 15 years with a maximum loan-to-value ratio of 85 percent.
Industry data shows that in 2017, total mortgages in Ghana amounted to GH¢114 million (US$19 789 042), which grew to GH¢216 million (US$37 495 028) in 2018. When you pair that data with the rate of non-performing loans in 2019, which was 13.9 percent, you see an apparent decline of 4.3% from the previous year.
Essentially, access to finance and stringent loan terms constitute a significant cause for the housing deficit in Ghana.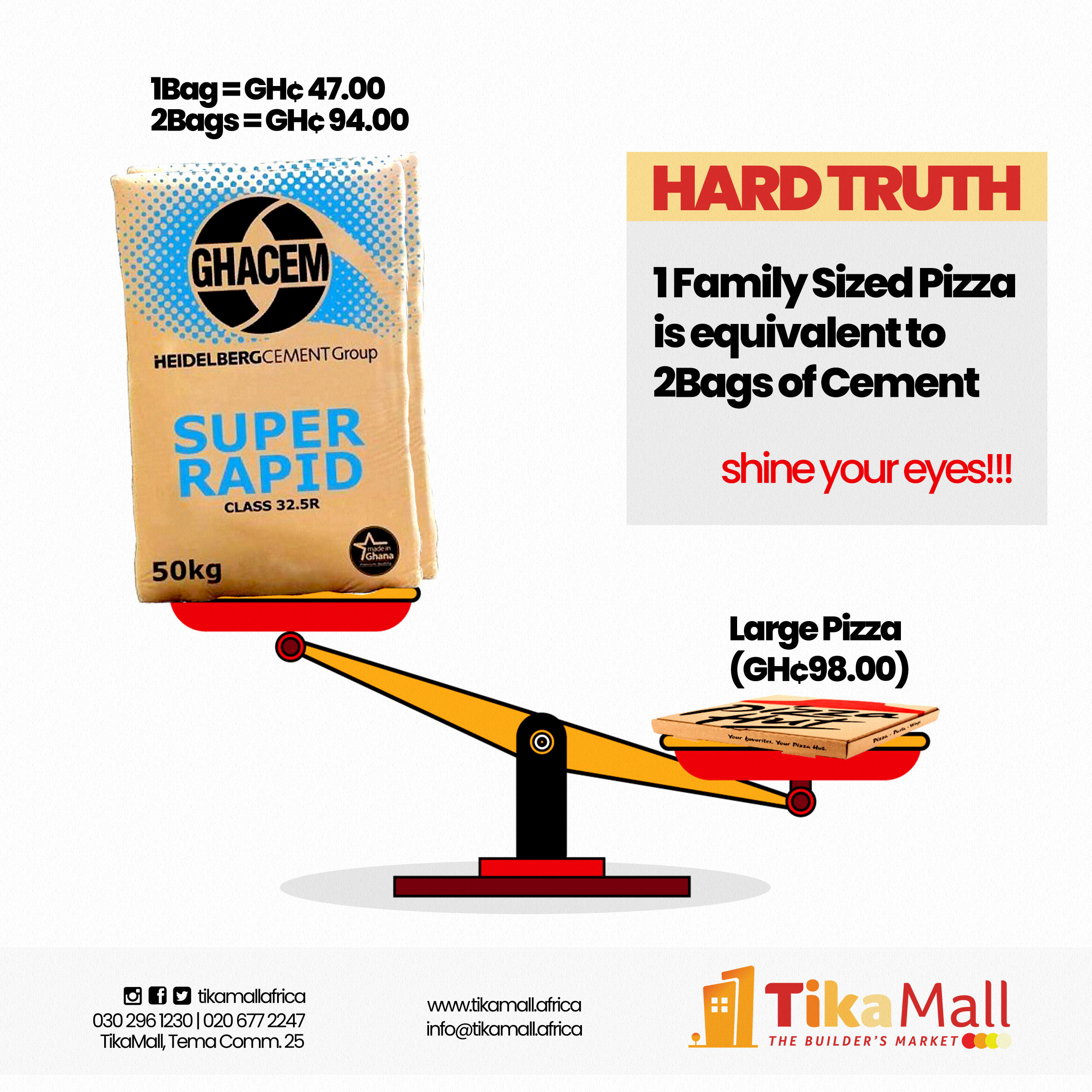 A Brief Overview of Real Estate in Ghana
At an incredible deficit of over two million housing units, Ghana's demand for real estate will continue to grow.
And in that deficit lies a huge market opportunity for affordable housing, construction equipment, and building materials for investors to make high returns and provide value to clients.
Coupled with Ghana's progressive infrastructural development, a safe business environment, growing international appeal, rising middle class, it is clear that the real estate sector is set to take an unusual spike and is an investor's dream come true!
There are also other incentives. For one, real estate companies with approval from the Ministry of Works and Housing are eligible for a five-year corporate income tax holiday concerning the construction of low-cost/affordable housing. Ghana's gross rental income tax is withheld at 10%. Capital gains are taxed at 15%, with a 5% gift tax imposed on the transfer of properties.
What's more? New apartment block complexes are currently driving new developments in the housing market. According to the Oxford Business Group, foreign investors from territories such as Turkey, South Africa, and the Middle East fund these complexes, catering to increased demand that has resulted from new oil discoveries.
Residential and commercial developments dominate the property market. The residential market is the most active, registering an estimated 85,000 transactions per annum over the past decade, according to Ghana Investment Promotion Company (GIPC). Commercial property is the second-largest segment in the market and includes office accommodation and retail space.
The industrial segment is significantly smaller than the commercial market, while recreational and civic or cultural property development is virtually non-existent.
As is the real estate boom, so is that of online and offline commerce. The Accra Mall, for example, is dominating the retail landscape in the country. The mall attracts nearly four million visitors per year, and further retail developments have been built to meet this high demand. These include the West Hills Mall, the Osu Mall, the A & C Mall, and the Junction Mall.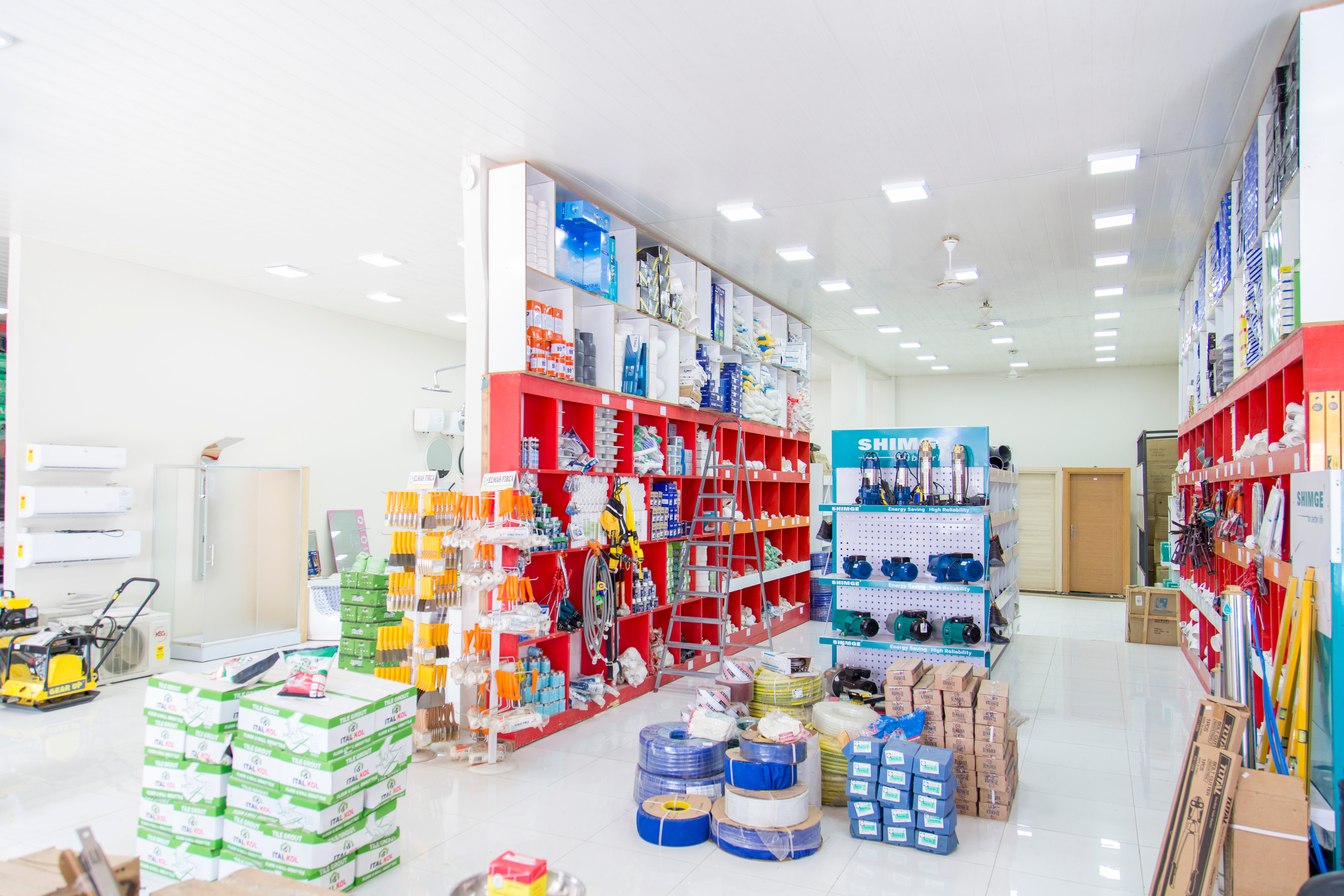 Enters Tika Mall Ltd, The Builder's Market & Home to All Building Material and Construction Equipment
TIKA Mall Ltd sees the housing deficit and other incidental challenges stated in this document as a vast opportunity to explore by building a full-service mall that provides a full range of products and services in construction and building - from foundation laying to property management.
TIKA Mall Ltd is the first one-stop-shop in Ghana for building materials and construction equipment. And all things real estate.
The company is on a mission to minimize the current housing challenge in Ghana by helping prospective house owners, and builders have a smooth process. Tika Mall Ltd has you covered, from seamless land acquisition to construction to selling houses to the management of properties in Ghana.
They take pride in their ability to sell high-quality building materials and build and provide brokerage services to clients looking for reasonably priced properties in Ghana.
Here's how it works:
You can visit their office at Tema Community 25 and speak with well-trained contractors and vendors or make your transactions effortlessly on their full-service website.
As an online and offline market, TIKA Mall Ltd offers clients a full range of products in Building Materials, Construction Equipment, Construction Chemicals, Pipes and Fittings, Walls & Flooring, Home Automation, Sanitary Installments, Electricals & Furniture, Purchase, Rent, and Managing of Properties, Interior & Exterior Decor, Architectural Services, House Painting, and much more.
So here's the decision point. If you need a professional artisan or want to buy land, rent a house, or start any form of building/construction, you can do what many people do, haggle with the con artists who want to take your lunch money. Or you can be smart and work with Tika Mall Ltd, a trusted brand rooted in godly principles.
Industry veterans manage tika Mall Ltd with a combined business experience of over 100 years. The team aims to ease the hassle people go through while building their homes or securing properties in Ghana. Contact them at 020 677 2216
---
Created by
Tom-Chris Emewulu
I help entrepreneurs and rising professionals to be successful. I have consulted for brands such as the MasterCard Foundation, GIZ, British Council, and Seedstars, to name a few. And my work has been featured in Forbes, DW, Business Insider, SABC, and many other publications. Besides providing outside insights that help high-growth firms scale up faster, I'm also your guy if you need an SEO content writer to get you on page 1 of Google search ranking. You can find me on Social Media via @tomchrisemewulu.
--- ---
Related Articles