Stop the chatter
Stop the chatter and listen to your own voice, deep within that is pleading with you. You can do this and other peoples opinion of your ability to do it is meaningless. All you need is confidence in yourself and your ability to be, do or have anything that you desire in this lifetime.
---
FRANCO CIANFLONE
9 months ago
|
3 min read
---
"Optimism is the faith that leads to achievement. Nothing can be done without hope and confidence." - Helen Keller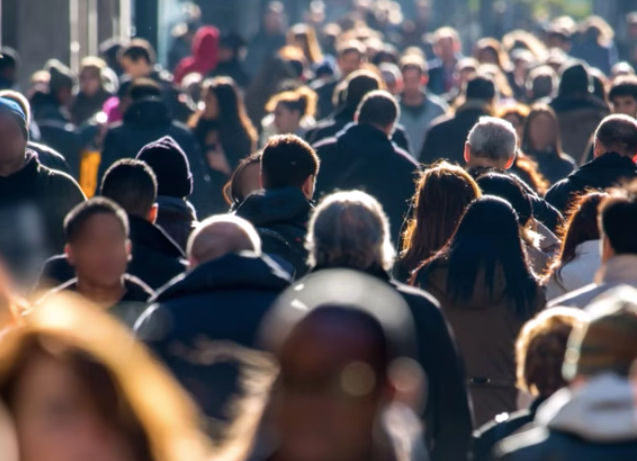 "Confidence is going after Moby Dick in arowboat and taking tartar sauce with you." - Zig Ziglar

"In a world full of game players, the only way to set yourself apart is to be a game changer." - Matshona Dhliwayo
Beginning right now.
This second in time.
Stop the chatter and listen to your own voice, deep within that is pleading with you.
You can do this and other peoples opinion of your ability to do it is meaningless.
All you need is confidence in yourself and your ability to be, do or have anything that you desire in this lifetime.
Here is a blast from the past.
Fifty-three years ago, we were in the heart of Manhattan in New York City.
We were young, naive, and eager to pitch a few songs that we had written for some of the labels in NYC.
On our way to Columbia at the time, I met this busker that was playing very cool jazz on his alto saxophone. The busker had a disheveled appearance.
I asked him if he could play Scrapple From the Apple by Charlie Parker. He did and it was amazing and over the top.
Scrapple From the Apple is in the key of F for all the jazz aficionados.
I said, "Can you play it in the key of F sharp?"
"Hell man, I can play it in any key. It don't matter to me how many sharps or flats." he replied.
His performance was flawless.
I continued by asking him, "Why aren't you playing on Broadway or in other popular jazz clubs?" He replied, "No I can't do that gig. I can't get my s . . . together."
He was an awesome musician but mentioned that he was too caught up in drugs and alcohol. He also admitted that his real problem was confidence.
Some people have the greatest skill on the planet but lack the confidence to employ it.
That day was a wakeup call.
Without confidence, nothing happens.
Here is a breakdown.
C = Create something
O = Ongoing
N = Nurture
F = Faith
I = Invest
D = Decide
E = Enjoy
N = Negotiate
C = Care
E = Elevate
What sets you apart from the pack?
It begins with stopping the chatter in your midst.
Carpe Momentum.
Yours in success,
Franco Cianflone
1 ON 1 COACHING
Copyright Disclosure
All rights reserved
Copyright 2007
Free ebook for you, your family and your friends.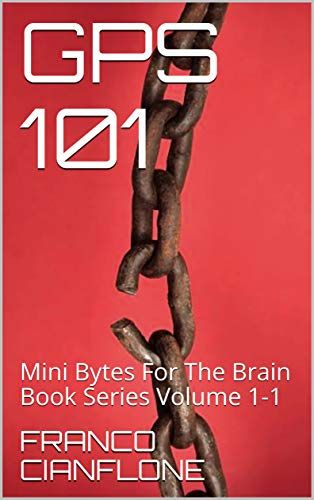 https://static.s123-cdn-static-c.com/uploads/2728968/normal_62e6ef5151e88.pdf
FRANCO CIANFLONE B.Sc. Ed. M. Ed. LSC CS MENTAL TOUGHNESS FOR LIFE Certified Corporate Trainer, Educator, Business Consultant, Author & Entrepreneur. Franco Cianflone is a graduate of the internationally acclaimed Bill Gove Speech Workshop with a Corporate Speaker designation.
His extensive corporate training includes Bob Proctor, Paul Martinelli, and training seminars/sessions with Steve Siebold, John Maxwell, Les Brown, Tony Robbins, Mark Victor Hansen, and many others. He is the author of sixteen books to date and co-founder of Mini Bytes For The Brain.
Fifty years of Education and Business leadership compliments his mission to transform and catapult the results of individuals everywhere on the globe as far as Australia. His life mantra is,

"Others will be looking at the fire while you are walking through the fire towards your victory and success".
MENTALTOUGHNESS FOR LIFE PODCAST
https://podcasts.apple.com/us/podcast/franco-cianflone-serafina-anna-mental-toughness-for/id1573121043
FRANCOCIANFLONE MUSIC IS LIFE PODCAST
https://shows.acast.com/franco-cianflone-music-is-life-podcast
EasyListening Music YouTube
Performedand recorded at GS studios by Franco Cianflone
https://www.youtube.com/playlist?list=PLWFVnzhyBHbxS7XoC-PUiGSqQZkjyf6ZG
MentalToughness For Life Publication
https://tealfeed.com/francocianflone
Franco Cianflone Books
https://www.amazon.com/FRANCO-CIANFLONE/e/B00BJTCK0E%3Fref=dbs_a_mng_rwt_scns_share
COPYRIGHTDISCLOSURE
"Allrights reserved. No part of this publication may be reproduced, stored in aretrieval system or transmitted in any form, or by any means, electronic, mechanical,photocopying, recorded, scanning, displaying, modifying, republication,republishing, posting on any website, platform, social media, RSS feeds orotherwise without the prior written permission of the publisher or author." —Copyright 2007, Franco Cianflone Mental Toughness For Life Publication
DISCLAIMER
Whilethe designers, contributors, and author have used their best efforts inpreparing this publication, they make no warranty or representation withrespect to accuracy or completeness of the contents of this material andspecifically disclaim any implied warranties of merchantability, finances,personal or medical remedy for a particular purpose. It is further acknowledgedthat no warranty, of any kind, may be created or extended by any written salesmaterials or sales representatives.
Theadvice and strategies contained herein might not be suitable for your situationand do contain risk including the risk of loss.You should always consultwith a financial, medical, or legal professional where appropriate beforeundertaking any action and users of this material assume all risk.Neither the designers, editors, contributors nor the author shall be liable for anyloss of profit or any other commercial damages, including but not limited tofinancial, special, incidental, consequential or other damages.
---
Created by
FRANCO CIANFLONE
The purpose of this publication is to help as many people as possible all over the planet by providing them with tools that create greater emotional intelligence and thus navigate and live their life more fully. As an educator, author, learning and development specialist, corporate executive, management coach, and professional corporate trainer, I have had the opportunity of working with many professionals, CEO executives, Sales Professionals, and management in varied industries all over the globe. I have also had the privilege of working with many small businesses that are the backbone of any economy, all over the globe with my Peak Performance Training program. These industries have been incredibly diverse such as construction, hospitality, national media, auto, real estate, education, retail, fashion, insurance, communications, government, corporate and more. The best is yet to come for you.
--- ---
Related Articles