The story of a mobile-solution provider company that has set up over 50000 retail points through digitalizing their innovative products
Triotech Solutions is a fintech for last mile technology company. It was established in 2009 by Mr Rajesh Kaul and his colleagues.
Does the telecom sector bore you? Have you ever thought about the various innovations in this sector? Do you know how do we avail services like SMS and M-Wallet?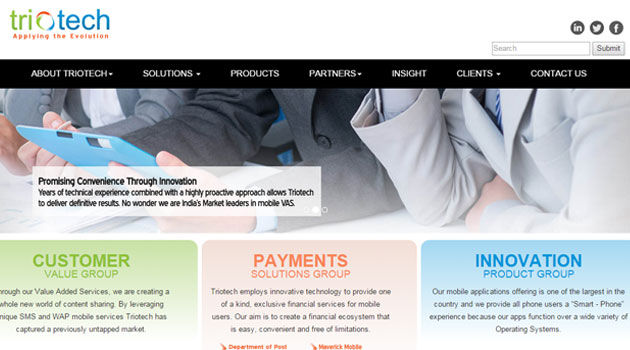 Triotech Solutions is a fintech for last mile technology company. It was established in 2009 by Mr Rajesh Kaul and his colleagues.
As a company, it started with value-added services and solutions to mobile users and in due course, started working on Fintech platform for last mile financial delivery solution. The objective was to create a platform which bridges the gap of banking services at the last mile and at the same time addresses the non-banking offering as well. Triotech vision is to innovate and deliver solutions to problems in the last mile digital play. Triotech:-
has partnered with major companies such as BSNL, Indian Postel Services, Yes Bank and Fino.
Has more than 50000 retail points all over India, where people can avail both Banking and non-banking services.
THE JOURNEY FROM WORKING IN MNC TO BEING AN ENTREPRENEUR
Mr. Rajesh Kaul, one of the co-founders, is an expert in the telecom field. He started his career way back in 1992, after his graduation. Since then, he was part of various multinational companies and corporations. Experiences made him a prominent expert in the telecommunication sector.
Doing something for someone else, and doing something for yourself, is lot different. After working almost 20 years in the companies, I realized it was time I did something for myself. I had done enough for the urban sector, it was time I did something for the rural section. I wanted to complete this last milestone and bring value to what I did.
– Rajesh Kaul, Co-founder and CEO, Triotech Solutions
Fortunately, his co-workers, resonated with his thoughts professionally and became partners in this effort of "Changing Lives a Digital Way". The experience they had gained over years came handy in taking up the challenge of entrepreneurship. Together they decided to start a company in 2011. The idea was initially self-funded, later gained attention and funds from various investors. Now, the company has around 65 people on Board and around 30 technology developers.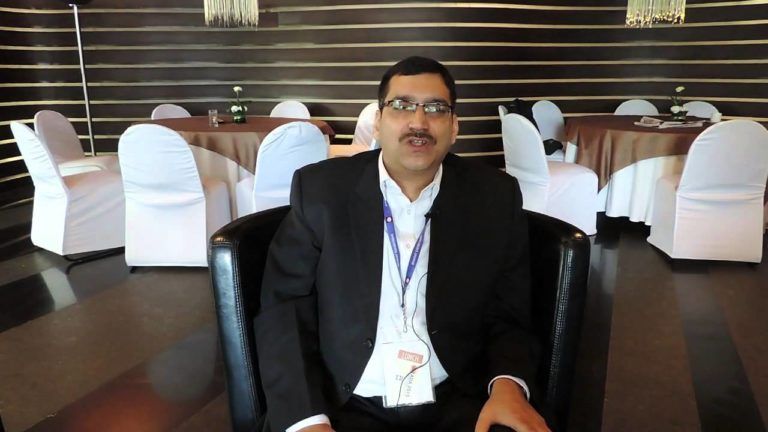 TRIOTECH: CONCEPTUALIZATION AND BEGINNING
Triotech's effort in creating a platform which is user-friendly and easily adaptablewas the first challenge. Changing the last mile people's mindset in the adaptation of fintech digital play was the second one. The team achieved its goals by building a simple platform. The platform integrated with both banking and non-banking products. Additionally, the front end was built to address all customers, be it smart users or feature phone users. Another important step they worked on was training the retailers to create the initial assisted model in rural India. This further helped them build trust in the usage of the digital product.
SERVICE RANGE BY TRIOTECH
What started with providing telecom operator services, later turned into providing a product and Fintech delivery company.

The startup tried its hands as an early adaptor of digital play with India post and later with SBI for SBI Mobicash. Both the products couldn't move beyond a particular scale due to many challenges on the ground. So for a phase shift to building their own channel and driving the penetration of digital fintech play became the key driver under Tri O Money brand.
Read More: Uncanny Vision: Blind surveillance system
The product team was consistent in their efforts. They kept working on solutions which address the last mile pain, like Remote Patient Monitoring, Parking finder, etc.
THE UNIQUENESS THAT TRIOTECH BRINGS ON THE TABLE
Triotech has been known for its vast variety of products and services. The one-stop Fintech platform addresses the gap in the last mile. It does that with regard to providing solutions for banking and non-banking play. Also, the soon-to-be-launched Lending option will address numerous local issues. Additionally, it will give the startup a unique position in the market and also build an opportunity for the local population to work.
The platform will address everything from prepaid lending to a loan of one lakh. It would be backed by the bank for this unique offering, thus making it a strong contender in the fintech market.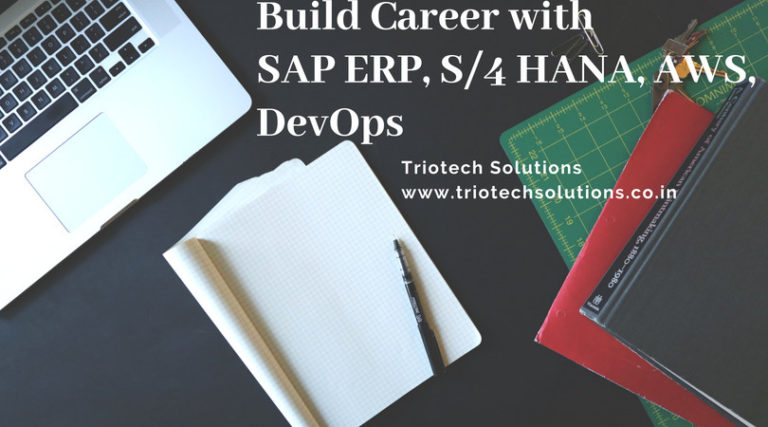 Initially, Triotech was self-funded, the founders used their own saving from the past jobs at MNCs. Later, Triotech with its vast range of services attracted an investment of $1.7 million from a Singapore-based company. This investment helped the company to build its bases. The company now targets to achieve 5 million subscribers on its platform.
TRIOTECH PARTNERSHIP WITH GOVERNMENT COMPANIES
Triotech was the earliest company to realize the importance of digitalization in India. It was the first company to start efforts in the direction of digitalization from back in 2009. BSNL decided to partner with Triotech. It was due to its early adaptation to changes in Telecom sector that Triotech was amongst the early partners with government.
Read More: Ekgaon technologies: Rejuvenated organic farming
Triotech is now in partnership with BSNL and other banking and non-banking companies.
MESSAGE FROM MR. RAJESH KAUL, THE FOUNDER
"Firstly, retaining and hiring the relevant people for the job, was the biggest struggle we faced. As we moved forward, it was tough penetrating in the market and educating people for our cause. Then, came the financial aspect, we needed the funds to support the company," Rajesh shares.
"If you survive the first three years of a startup, then you are tolerant enough to float with all the challenges. But now it's been almost 10 years and the journey has been magical throughout. This life as an entrepreneur has been thrilling and life-changing. Doing something for others and not just you is really satisfying. You should do it if it makes you happy", said Mr. Kaul on his life as an entrepreneur.
Don't go running for valuation and numbers. If you are honest towards what you are doing, people will recognize you eventually.
– Rajesh Kaul, Co-founder and Member of Board of Directors, Triotech Solutions
---
Ideas are easy, Implementation is Hard, learn from the ones who knows how to start. A Publication by Tealfeed.
--- ---
Related Articles