With a subscription starting at just 1 rupee, TaccoMacco is here to bring you the joy of reading!
TaccoMacco App provides the user with a Netflix-escue reading experience but with much less cost, starting as low as 1 rupee! Founded by NIT alumnus
Are you an avid reader but giving hundreds of rupees for a single book takes a toll on your budget? Or you are just looking for some interesting stories to read during your daily commute? Or you find yourself at the completely opposite end of the spectrum where you want your stories to reach the masses? Well, what if I tell you TaccoMacco is the one-stop solution for your problems no matter what side of the story you appear on.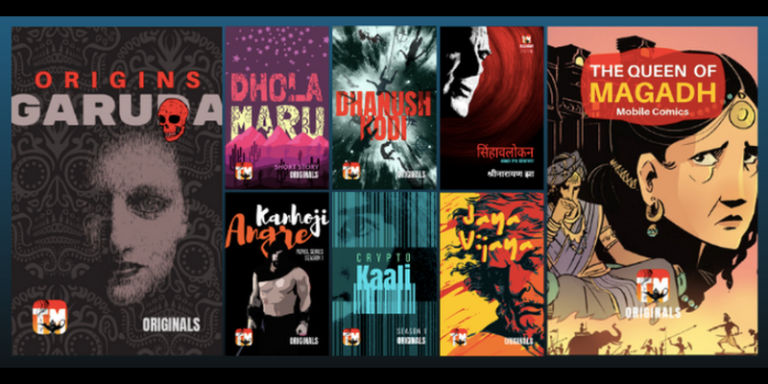 TaccoMacco App provides the user with a Netflix-escue reading experience but with much less cost, starting as low as 1 rupee! Founded by NIT alumni Kumar Abhishek and Gaurav Gupta, TaccoMacco:
Is a subscription-based model for reading novels and stories
Is a platform for budding authors to develop their stories and get it published
Provides beautiful interface with extremely graphic intensive covers
Has a machine learning based recommendation system
THE SUBSCRIPTION SYSTEM
TaccoMacco's USP is its flexible and affordable subscription system. It provides you with the option of per-chapter subscriptions starting at Re 1. They also offer monthly (Rs 137) and yearly (Rs 1137) plans. But the chapter-wise reading option has emerged as a game changer.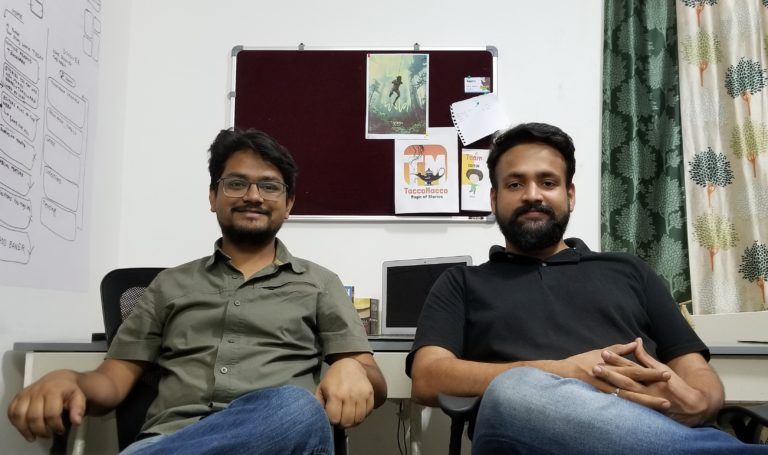 THE INSPIRING MISSION OF TACCOMACCO
"Creating the new narrative of India", is the mission behind TaccoMacco according to Mr. Kumar. He also used a very interesting term in our conversation with him. He said the ultimate aim of TaccoMacco is to create "Happy Reading", something that the app ensures with its vibrant graphics and easy-on-pocket subscription system. The app doesn't line up as a competition to the traditional print media. As a matter of fact, the app is described as being a complimentary channel to classical paperback print.
The app thrives to incorporate reading and writing habits in the life of new millennials of India. Moreover, with its comprehensive incubation approach to help new authors, it is very much on the course of achieving this.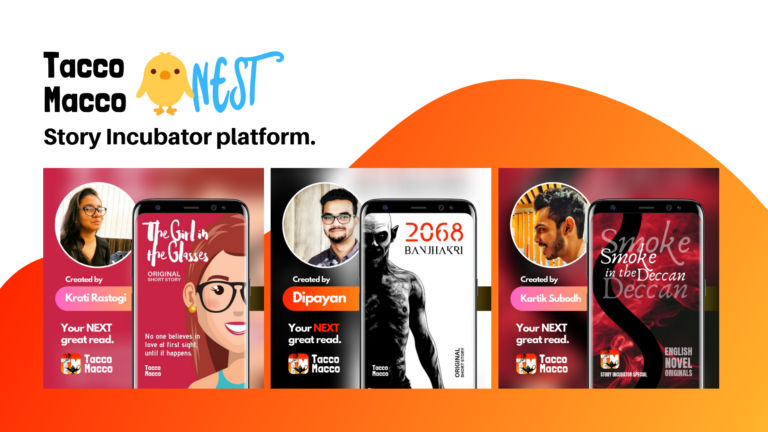 A REVOLUTIONARY PLATFORM TO HELP AUTHORS
So many of us dream of becoming a writer in the early dawn of our life. But as we grow up that dawn of dreams fades with the sunlight of practicality. Most of us often regard that dream of ours as being silly and go on to do something more conventional.
Fortunately, now there is TaccoMacco to provide a platform to the dreams of emerging authors. Additionally, the app also gives them professional support the authors need to complete their magnum opus. There is a meticulous 9-step incubation procedure for the new authors. This gives them a new insight into their story. It also helps them to be more like a professional author while portraying their thought. In this way, the app helps in making the new "thought leaders" as Mr. Kumar puts it, of the country.
OVERCOMING THE CHALLENGES
"People do not read!" was what people told Kumar when he was starting TaccoMacco. He took it upon himself to prove those people wrong.
One of the major challenges he faced was to accommodate the writing styles of so many different writers that came to seek a platform. The incubation approach meant that every writer had to be given personalized care. With so many varying writing styles, this proved to be an extremely difficult task. That's when the idea of the 9-stage process came. This process helped in dealing with such diversity of writing.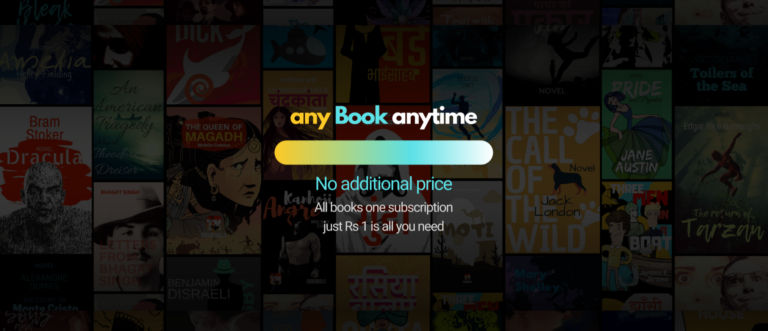 Another big challenge was to understand the optimum price point. Kumar says he got the inspiration to overcome this challenge from the book lending system. With flexible subscriptions, TaccoMacco has revolutionalized the way India reads.
COMPETITORS IN THE READING FIELD
Kindle can be regarded as a direct competitor in the field along with other similar apps. However, according to Kumar, what sets TaccoMacco apart is its content curation and subscription model. They have a growing team of authors which keeps providing new quality stories. Also, they have a Machine Learning based recommendation system. This helps readers discover what they want, instead of being forced to read promoted content.
They believe that people should feel happy while reading. To achieve this, they have taken a more human approach rather than technical in their start-up. Kumar knows the importance of a good interface and has a dedicated team to make high-quality covers. All while keeping in mind that people don't have to waste their time searching too much.
WORDS OF WISDOM
LOOK BEYOND THE IDEA OF THE BOOK AND DO NOT COMPETE WITH PRINT
---
Ideas are easy, Implementation is Hard, learn from the ones who knows how to start. A Publication by Tealfeed.
--- ---
Related Articles