Successful Bloggers Write Stories as Lupin Plans Heists on Netflix
10 essential elements of storytelling from Assane Diop's heists on Netflix
Early this year, I finished watching Lupin on Netflix, and at the same time, I had one of my best monthly runs as a content creator. After watching Lupin's teaser, I immediately realized this series was more than another Money Heist. Lupin is a story about the power of words and books. In the teaser, Assane says it all:
I inherited a book that tells more than a mere story...
I started watching Lupin on Monday 18, and the last two weeks became one of the best periods in my short content writer career. I don't know if these events are connected. However, January turned out to be my most productive month so far, even if I spent a plethora of hours watching movies and TV series.
In Arsène's shadow
Maybe I was under the influence of the first lunar cycle of the decade or perhaps, I've been moonstruck while exploring labyrinths in the shadow of Arsène Lupin.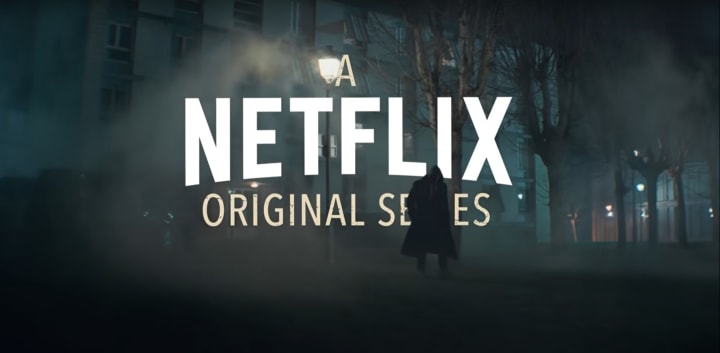 Lupin through the looking glass
I don't know if big-time platforms pay attention to the astrological calendar markers, but Netflix managed to hit the jackpot with Lupin, starring French actor and comedian Omar Sy.
Lupin made its Netflix debut on 8 January and quickly became the first French series to land on Netflix U.S. Top 10. The series also took second place, at the global podium, among the ten most-watched shows on the streamer in January 2021.
The Deadline Hollywood reports how the show made a killing start on the platform and is primed to set a global benchmark for a French series on the service, with 70M households projected to watch the five-parter through its first 28 days.
Netflix's show is inspired by Arsène Lupin's adventures, the Gentleman-Thief, and its leitmotiv is revenge against injustice in a somewhat — John Wick meets The Count of Monte Cristo — kind of way. In my personal opinion, Lupin is the sophisticated version of Robin Hood.
I do my thieving indoors; you do yours on the Stock Exchange.¹
The man behind the camera is acclaimed French director Louis Leterrier, who won an Emmy for The Dark Crystal: Age of Resistance. Arsène Lupin is a fictional thief and master of disguise created in 1905 by French writer Maurice Leblanc.
The protagonist is an elegant thief with a righteous soul, cunning and daring —he only steals from the rich and bourgeois and those who suspiciously accumulate wealth.
10 essential elements of storytelling from Assane Diop's heists on Netflix
1. Conflict
If you want to write a top story, then you need to disrupt emotions. To this end, there's nothing better than a good old-style conflict like, for instance, Good versus Evil or Justice versus Injustice.
You know the difference between good and evil and you will never quit.²
2. Tension
The seasoned writer knows how tension drives drama and keeps an audience interested. This is a pivotal element to seize the reader or spectator. Thus, the importance of unleashing antagonists — the thief and the detective; the wealthy and the poor, the shy guy and the bully —their actions, values, emotions, and desires will engage a response and keep the audience enticed.
If my father finds out your behind this, he will kill you.²
3. Mystery
You need to start by creating a problem that needs to be resolved (or unresolved) as you move along the narrative arc. That's why the pilot episode introduces the dramatic situation:
"A situation, in a narrative or dramatic work, in which people (or "people") are involved in conflicts that solicit the audience's empathetic involvement in their predicament."
For 25 years I believed my father was a thief, I grew up with that. I want answers.²
4. Suspense
With mystery comes suspense. Lupin's creators use the same technique we find in Dan Brown's The Da Vinci Code. — The stream-of-consciousness process is a narration method that describes happenings in the flow of thoughts in the characters' minds. This stream includes flashbacks that promote the narrative flow while helping the reader to get to know the characters.
We may have lost the battle tonight but I know you, you won't give up.²
5. Surprise
Lupin has the power to point you in one direction while twisting the plot in its complete opposite. The element of surprise is, in my opinion, responsible for Lupin's success, and I will say no more not to spoil the surprise.
We go in as janitors and come out as millionaires.²
6. Great characters
Omar Sy has that aura, the overwhelming smile that makes him the right man for the job. If you saw him star in the Intouchables, you will understand what I'm saying.
The main character, Assane Diop, is the friendliest, most righteous guy around, and you'll fall for his life story right from the start. He steals the show but in the right way.
Do you know what they call men like your dad? A gentleman.²
7. Relationships
Let him who doesn't love a good love story cast the first stone. Lupin goes full circle on relationships and romance across time and space; that's it, no more spoilers.
In life, there are two kinds of guys, barbarians and knights. The Barbarians don't give a sh*t, they invade your space without asking. And then their are the knights, like you, who think women are fragile little things that are always in need of protecting. Both break my balls equally.²
8. Contrast
Without contrast, a story becomes dull and lacks tension. Contrast can be created by adding antagonists or mixed feelings and emotions. In a more complex drama, like Lupin, we get changes in time and settings. Assane is a master of disguise; thus, he has perfected the art of contrast and camouflage like a chameleon.
This is all a game Inspector. A game with rules and I'm the one that makes them.²
9. Rhythm
This Netflix show is a "fast-burner," referring to the timing and pace of the action. However, top stories defy clockwork; hence rhythm can't be a constant throughout the narrative arc. Fluctuations in the performance tempo are essential to keep the audience enticed.
Get comfortable, we have plenty of time.²
10. Controversy
Lupin drives you to put aside your conventional moral code and support the gentleman burglar, Assane Diop. This makes you question reality and realize how there are more sides to a story. A good story is neither black nor white but has many shades of gray.
The worst criminals can be the ones you least suspect.²
Epilogue
Maybe the stars are right, and this new astrological decade — that almost coincided with the Netflix series debut — can mark the transition to an era of change and bring forward new achievements in creative writing as in life itself.
The New Moon in Capricorn inspires us to focus on our goals and begin to plan the year indeed. Hence, we should look at what we've missed during 2020 and work our way up towards greater challenges.
A new lunar cycle is ideal for new beginnings, so this is a powerful time to launch new projects. Hence, let's walk in the shadow of Arsène alongside Assane Diop, as he inspires us to embrace our future while keeping present the lessons from the past.
Arséne Lupin isn't just a book. He's my heritage. My method. My path. I am Lupin.
P.S.
Thanks for reading this article and supporting our community of creators here on Tealfeed. Please consider joining my journey across the blogosphere by picking up a thread from my insightful content on Medium or Vocal. Your support is highly appreciated. Till next time, cheers. - Rui
---
References:
1. Maurice Leblanc, Arsène Lupin, Gentleman-Thief
2. George Kay and François Uzan, Lupin, dans l'ombre d'Arsène
---
Teacher, Mindset-Coach & Digital Disruptor. Founder of Beloved and Chief Editor for Rock n'Heavy: Exploring ideas that leapfrog ahead.
--- ---
Related Articles