How Successful Companies Fail in the Face of Disruptive Innovation?
Disruptive innovation requires discovery skills whereas sustaining it requires delivery skills.
Large companies typically fail at disruptive innovation because the top management team is dominated by individuals who have been selected for delivery skills not discovery skills.
- Clayton Christensen
With this quote Professor Clayton suggests leaders possessing delivery skills make sure that the existing customers receive what's promised. They don't want to risk upsetting the customers by offering them something that's new and still developing. Leaders with delivery skills are expected to main the status quo.
Discovery skills on the other hand are Questioning, Observing, Associating, Experimenting and Networking. Innovators who possess these discovery skills question the status quo and try to disrupt it. Example - Founders of AirBnB disrupted the accommodation and hospitality industry.
Upstarts look so vulnerable and poor-performing initially that the established markets don't feel insecure about. But as Clayton Christensen mentioned in his book, The Innovator's Dilemma, upstarts begin from the lower end of the market. Gradually they win the confidence of the established market segment, standing toe to toe with incumbents.
The figure below from the book shows how a start-up first caters to the niche market with products at lower performance. And with time, it catches up with the established market in terms of performance.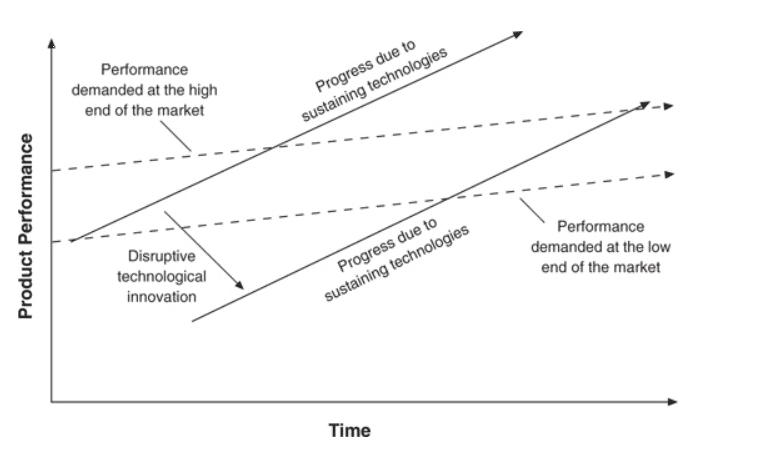 Source: Book - The Innovator's Dilemma
The book explains why established businesses fail to adopt disruptive innovation. The author suggests such organizations, why they should be cautious while investing in newer markets. And if they do, what their approach should be. The Innovator's Dilemma could be a handbook for those who are planning to jump to the next curve; i.e. by starting a new product line.
What Is The Innovator's Dilemma All About?
Christensen doesn't talk about planning, short-term vision, and leadership approach. According to the common notion, these might lead to the fall of companies. In fact, he discusses why well-managed companies often lose at coping up with disruptive innovation. He advises such businesses to balance between the 2 styles of innovation. Investing a small chunk into disruptive innovation with the test-and-learn model is the right way.
Christensen has spoken mainly sustaining and disruptive innovation in the book.
Sustaining innovation
When businesses rely on the feedback from their best and largest customers, they follow sustaining innovation. They aim at reducing defects and making a product either faster or powerful. Such companies sustain growth by improving their existing products for the current customers.
Pfizer, the pharma giant, is an example of a sustaining innovation model. They work within their proven business model. The lion's share of their growth is accredited to the acquisitions they make.
Disruptive innovation
When a small business works on a niche product and focuses on a small market segment, they use disruptive innovation. Such innovations have many problems in the initial years. Their important features also perform low compared to the giant competitors.
A smartphone's camera is an example of disruptive innovation. Upon introduction, their cameras were only a formality with low resolution. They didn't serve much to users.
Those days digital cameras were a rage. No one had imagined a smartphone serving this purpose.
Over time, the digital cameras of smartphones evolved. These cameras now come with advanced lenses and features a professional would want. No wonder if these smartphone cameras would outdate DSLRs very soon.
In fact, AI-enabled cameras are a yesteryear feature in smartphones. Managing ISO, shutter speed, and aperture is within your pocket.
Capture the moving object with panache and bring them to life.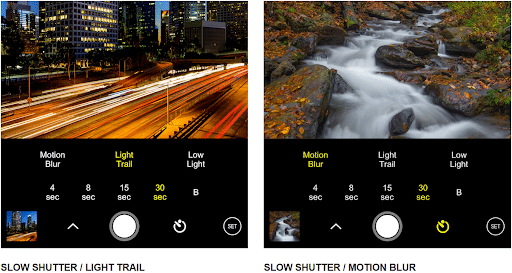 Here is a small comparison to understand what you would be dealing with based on your innovation roadmap.

You might also like to check 10 types of innovation to drive growth at your company.
How Successful Companies Fail In The Face Of Disruptive Innovation?
Successful businesses survive and thrive by improving existing offerings. But when it comes to disruptive innovation, such companies fail miserably because:
#1 Disruptive innovation is simpler and cheaper
Often, disruptive innovation is more affordable and simpler, leading to lower margins. Big companies can't pursue such innovations within their business models. They have a massive and established cost structure for the existing business, which doesn't match with the tiny profit. Results? Financial dissatisfaction and imbalance.
#2 Disruptive innovation is not for big markets
Disruptive innovation targets small and virgin markets in the initial years. But large companies focus on big and tried-and-tested markets to grow their profits.
#3 Disruptive innovation doesn't entice profitable customers
Big companies target existing customers who expect improvements time and again. These customers have no interest in small futuristic products that are currently uninteresting. Profitable customers is that segment, which loves precision and quality. Immature products don't satisfy their expectations on these parameters.
#4 Companies are accountable to stakeholders
Goliaths depend on investors and customers for their resources. These resources are the building blocks for their growth and survival. Investing in disruptive innovation can't justify their resource consumption. And unproven ROI turns down these stakeholders.
#5 Small markets don't drive growth
Apart from external stakeholders, big companies also have to cater to their employees' continuous growth needs. Their employees who seek better opportunities for money and challenges wouldn't like to pursue projects with uncertainty.
#6 Companies can't vet non-existing markets
Disruptive innovation has risks and doesn't offer any guarantee. The uncertainties also make the unexplored markets a black box. And an unvetted market poses a threat to the growth curve of the established businesses.
A large company with sophisticated clients who demand excellence would only upset its customers with disruptive innovation. After all, already satisfied customers wouldn't want a subpar product in the hope of getting an excellent performance many years down the line.
However, the roadmap for disruptive innovation is different from the one for sustaining innovation. According to Christensen, if big companies want to invest in disruptive innovations, they should go for new subsidiaries or independent organizations.
And this leads to why disruptive innovation is more suitable for start-up firms.
You might also like to read - "22 Tips to Master the 5 Skills of Disruptive Innovators".
Why Disruptive Innovation Is Good News For Start-ups?
Not well-defined business models
For start-ups, disruptive innovation fits well because their initial market is niched. A specific market allows them to focus on a small segment of customers at limited resources. Since start-ups don't have a proven plan or a predefined business model to follow, they can deviate from conservative approaches.
Netflix challenged the DVD businesses and revolutionized home entertainment with its streaming services. Not only have they established themselves with time, but they also started producing content by themselves.
The shift from store-rented DVDs to subscription-based video streaming service looks like the next technological step. But Netflix's journey wasn't a cakewalk. Despite no late fee and unlimited DVDs under the subscription, the start-up proposed its biggest competitor—the physical store 'Blockbuster'—to buy Netflix. The competitor refused and the rest is history. Blockbuster went out of business in 2014.
Another threat that loomed over Netflix was the dotcom meltdown when it had to ramp down by two-third. After 2002, the company planned a futuristic approach by offering video streaming. Those days the infrastructure and internet speed couldn't support high-quality content.
Netflix focused on developing the streaming platform over Amazons' AWS cloud. By the time they picked up the speed, competitors cropped up in the market, too. So, Netflix focused on enhancing customer experience. They brought in original content by investing in series and movies.
Support for all possible handheld devices and content recommendation became their USP. Perhaps, no one ever imagined seeing the latest movies and shows from their cozy couch. Netflix made it possible at affordable rates.
Born out of overlooked needs
Disruptive innovation often has average or inferior performance in critical features valued by the market and evolves slowly with time. Such products are born from a need that exists in a small fraction. Current offerings neglect this tiny need. Such prospects don't resonate with a big company's growth plan.
For a start-up, this 'need' is the opportunity that demands fewer resources.
Spotify came into existence to beat the need for inexpensive music for all. Record companies sold DVDs between $10-20. iTunes slashed the rate to $.99 per song. Spotify's freemium model, however, helps people to stream and listen to songs of their choice. In the free model, the artists also earn a small share with ads.
This omnipresent music app helped the music industry come out of the swamp of piracy, too, which was once rampant.
Unproven opportunities
With disruptive innovation comes a risk of failures. When big companies enter unknown territory, the risk is even bigger owing to their expensive manpower and strictly defined processes.
On the other hand, start-ups are already tight on resources. Every opportunity for them is a testing ground. They also don't need to comply with various business maturity models and industry specifics. Start-ups can absorb the shock of failures more easily as compared to bigger businesses.
Such a journey suits a start-up because they have less to lose.
Zoom and Skype have given the phone companies a run for their money. And look how these products have helped businesses of all sizes to survive in the Covid-19 hit world. They outperformed board room meetings and gained popularity among commoners.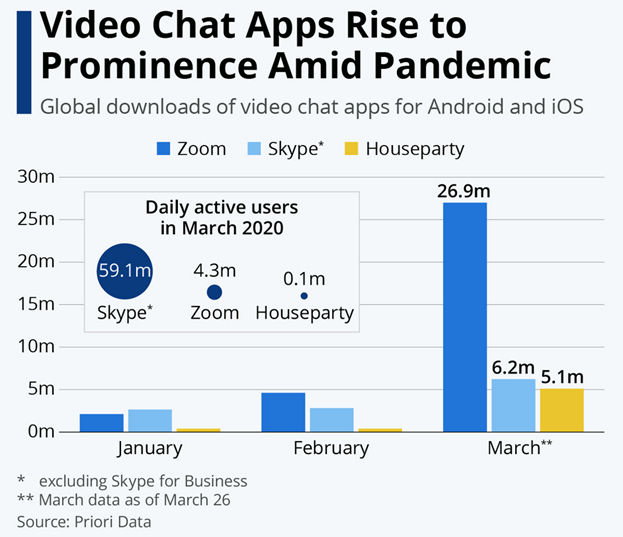 Conclusion
Disruptive innovation has no guarantee to make it to the big league. However, the domain it creates is the right foundation to grow and evolve. A small start-up with disruptive technology can be the start of something massive.
Christensen also suggests that big businesses invest some part of their resources in disruptive innovation. This wouldn't cost them much but can work as a sounding board for futuristic endeavors.
If you have a start-up, this book must grace your bookshelf. Gift yourself a copy soon. Then let us know what you found interesting about sustaining and disruptive innovations in the comment section below.
---
--- ---
Related Articles