Successful User Onboarding Stories
From a state of confusion to a state of comfort
High five a new signup as soon as possible! Go for the win together.
In short it's all about getting the user from a state of confusion to a state of comfort with the software as soon as possible.
Succesful onboarding
A quick onboarding can be done by guiding a user through some simple setup steps. This can be achieved with the help of a wizard filled with input boxes and switches, but this can also be done by some quick first interactions within the product itself.
Avoid long user manuals as much as possible. Also avoid an exhausting walkthrough on all the product features. The sooner a user interacts with your product, the faster a user becomes familiar with the product. This will also increase the chances that a user will spend money on your product.
A great onboarding will increase the quality of your entire customer experience! It will turn your new signups into engaged customers!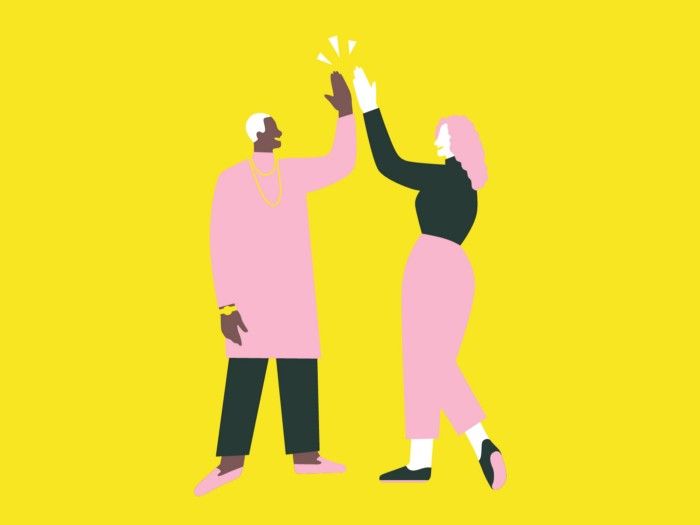 Users love quick wins and you should celebrate the wins with them. (illustration by Radostina Georgieva)
Onboarding stories
Pinterest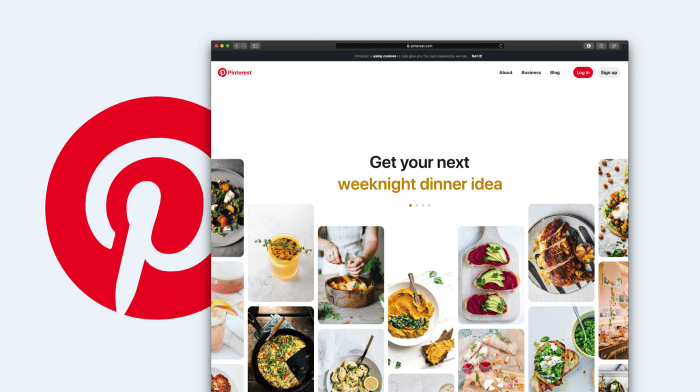 Pinterest — a user is able to explore the product even before sign up.
This is one of the best examples of user onboarding I have ever seen. In a second you are aware of what Pinterest is all about. You can immediately browse through some well curated boards and get a sense of what a pin is. A new user is able to play around and interact with the product before a first sign up / login attempt.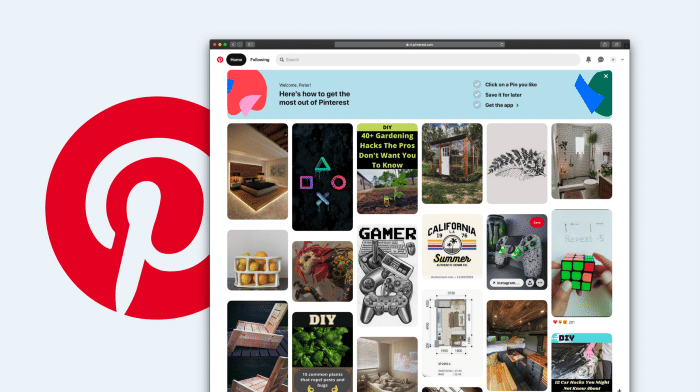 Pinterest — after sign up a very clear message on top will guide the user through some basics.
After loggin in for the first time, Pinterest will show the user how to get the most out of Pinterest. 3 simple steps and you are all setup and know how the product works.
Mailchimp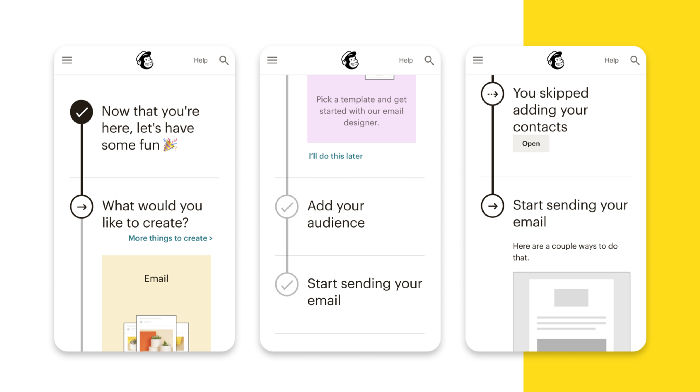 At Mailchimp you'll be setting up everything in 4 simple steps which also look very attractive visually
Via 4 simple steps you'll be guided to a process that is necessary to get started. You'll start with the fun and you'll able to go straight to the email builder or pick a well designed theme first. In a few clicks you can add your audience and you are good to go and create your first e-mail campaign.
Microsoft Windows 3.1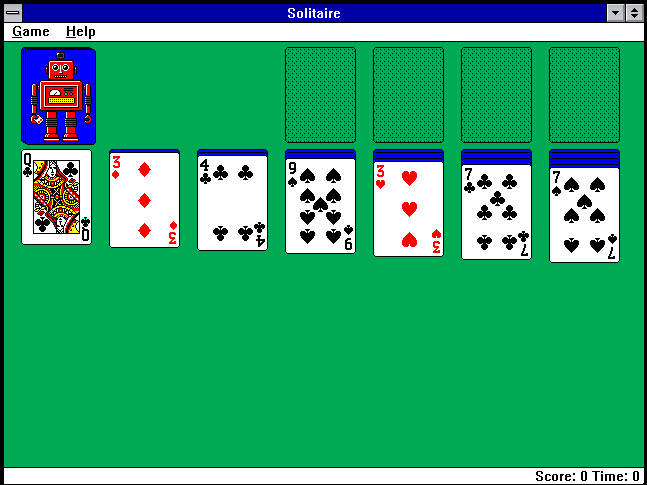 Microsoft Solitaire introduced drag-and-drop for the first time to a lot of new graphical operating system users.
Did you know that Microsoft fooled us all with when they launched Windows 3.1 in 1992. Games are fun, but the Microsoft games that came with Windows 3.1 introduced a lot of new mechanisms to the user. It hardly possible to think of a better way to add gamification to introduce and explain a new product feature.
Minesweeper: it helped users to learn the transition between the command line and graphical user interface that could be operated by a mouse. It also introduced the right-click for a lot of users.
Microsoft Solitaire: as an introduction to the drag-and-drop mechanism.
Hearts: disguised as an introduction to setting up LAN networks for the first time.
TikTok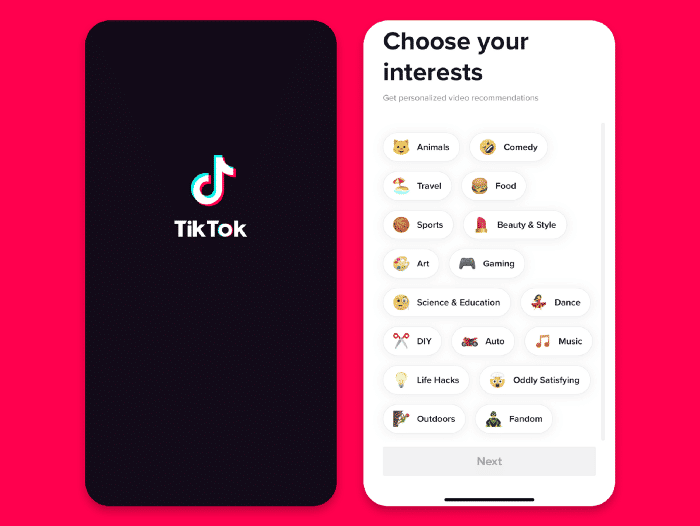 As a first interaction at the @tiktok app you'll need to choose your interests.
At TikTok it's all about binge watching content. The mechanism behind TikTok is self learning and will provide you more of the same the content you watched before.
But as a new user, TikTok is not aware of your interests. Giving the user the possibility to align the content to his interests will be an immediate win! This is one of the main reasons TikTok has so many loyal and engaged users.
---
--- ---
Related Articles