Super Easy Tips To Keep Your House Clean
From zero to clean without lifting a finger - with Summit Maids you can book a house cleaner in less than 60 seconds and finally take back your free time. We've implemented policies that put the customer first and foremost at all times – from our 200% satisfaction guarantee to the Summit Club and our unique No-Call, No-Show policy, we are constantly striving to be the best house cleaning service in every city we service.
---
Felix Ebert
5 months ago
|
2 min read
---
It's challenging to prioritize things from the to-do list, especially with busy schedules in this fast-paced lifestyle. Cleaning the house, for example, can appear to be a daunting undertaking at times. While many homeowners attribute their neglect of house cleaning tasks to a lack of time, others dismiss the necessity of a clean home entirely. The truth is that house cleaning isn't only about keeping the house looking tidy; there are other advantages of having a clean home. In this article, we'll look at some quick techniques to keep your home clean, the numerous benefits of house cleaning, and the concept of deep cleaning.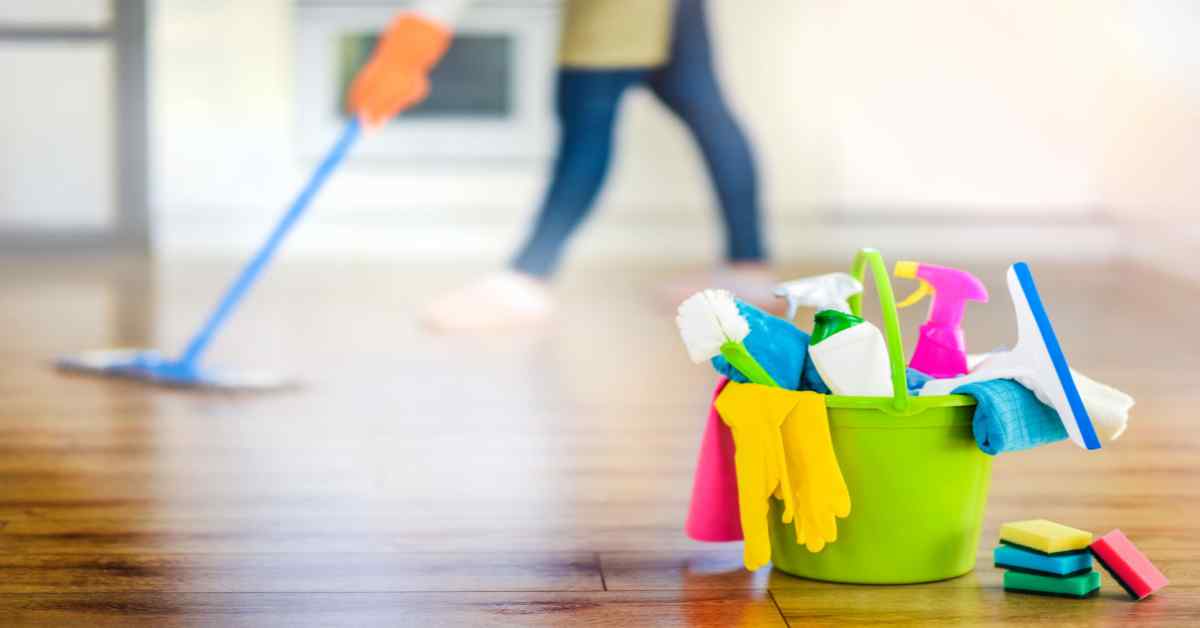 Importance of house cleaning
Cleaning the house is quite helpful; it helps keep the house organized and tidy and helps reduce stress, germs, and many other things. The following are some benefits of housecleaning:
House cleaning regularly might help you stay organized. You know where everything is, and you don't have to waste time looking for your keys or critical documents.
Not thoroughly cleaning the home and organizing items adds to a lot of stress. Keeping the house clutter-free helps relieve stress.
Cleaning houses can help prevent germs and allergies and keep you healthy.
Food particles attract bugs that are highly harmful to your health. You have a higher possibility of having bugs ruin furniture and spread infections if you don't clean the dining area, kitchen, and other house areas.
Super easy ways to keep house neat and clean
These simple house cleaning tips should be followed daily to keep your home clean and tidy. You should also perform deep cleaning, which will be addressed in detail in the next section, in addition to these incredibly simple house cleaning approaches. The following are some easy ways to maintain a tidy and clean house:
Clean bed: It's also a success mantra; making your bed first thing in the morning is linked to a successful and orderly existence. Make your bed first to get your day off to a good start. Change your bedsheets once a week to keep your room looking clean and fresh.
Organize room: Seeing things unorganized in the morning is stressful. To keep everything organized, choose a room organiser with many pockets. It will assist you in keeping everything you require in one place and locating them quickly when needed.
Use vacuum cleaner: Vacuuming is an effortless house cleaning component. Get an excellent vacuum cleaner to clean every nook and cranny of your home. Vacuum cleaners also help in removing dust from sofas and floor corners.
Mop the floor: It's critical to mop the floor once you've removed the dust using the vacuum cleaner. A decent disinfecting mop will be good for regular house cleaning. Choosing a disinfectant that contains the least amount of chemicals is critical to prevent any side effects.
Use table organizers: They will be of the most significant assistance in organizing your table and making your home appear neat and tidy. They can contain various items, including medicines, bottles, utensils, etc. They also improve the appearance of the dining table.
These are a few tips for keeping the house clean. Deep cleaning, which is better and more time-consuming than regular house cleaning, should be done every two to three days. You can choose a professional deep cleaning service provider specializing in house deep cleaning services or do the deep cleaning yourself.
---
--- ---
Related Articles