Tester IMPROV workshop by @BoomChicago
Based on my own experience from the test class I will definitely enroll for a full course of Improv workshop @BoomChicago
If you have not heard about it, please go check thewebsitefor more info.
I love to explore and learn ways of improving my facilitation skills. During a recent Scrum Master's Picnic event we got to experience some fun interactive activities based on IMPROV and I absolutely loved it. It sets the space on fire, you automatically become focused and lose track of all those ongoing thoughts in the background. It helps to disconnect from out thoughts and helps us to be more present in that moment.
I was glad that my fellow Scrum Masters introduced me to this amazing way of performance.
Without any delay I managed to book a tester class along with one more fellow Scrum Master for IMPROV @BoomChicago.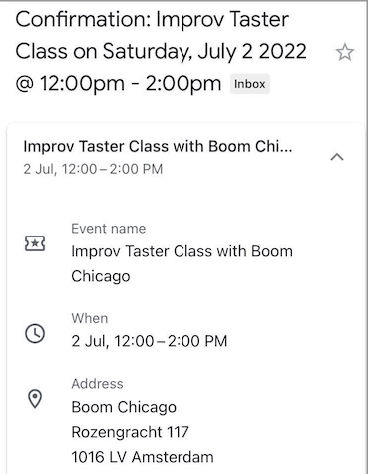 You can checkout some quick warm up exercises or energisers —IMPROVBased on my own experience from the test class I will definitely enroll for a full course.It is worth the try, we had a mixed group at the tester class, some who knew what to expect and a few including me had no idea what it was all about. Going with no expectations just to have some fun and learn great ways of improving the experience of collaboration. We did around 10 such activities and I absolutely loved it. The small simple activities help you lose track of all those background thoughts that we carry with us. They help you to be present in the moment, enjoying the authentic self. You become the kid who loves to do stuff and enjoy it without looking for meaning but still all your senses are more than active. You tend to listen with your whole body and with your entire mind. These little things help to unwind and enjoy the moment. As our instructor said something that the kids are pro at doing. We lose this attitude somewhere when we grow up.
I would have added a detail description of my experience and all the activities that we performed but I would rather ask my reader to experience it themselves.
I was inspired to do this and I hope I can inspire a few more. If you inquire or attend any IMPROV workshop after reading this article please drop a comment and I will be happy to know that this article inspired you to do so.
Happy learning!!!
---
I am professional a Scrum Master, a co-founder and a writer.
--- ---
Related Articles