Top 10 SEO Tools for Small Business
In this article, I will specifically be sharing with you, the top 10 SEO tools for small businesses. All of these tools are sure to help you build and grow your business!
As a small business, deciding which SEO tools to use can be somewhat confusing. You hear about all of these wonderful tools available on the market.
But which ones are for you?
Well, it actually depends on your business which ones would be more useful to you. If you run a small local business, you won't need too many tools.
However, if you run a global SEO agency, then you would need enterprise tools.
In this article, I will specifically be sharing with you, the top 10 SEO tools for small businesses. All of these tools are sure to help you build and grow your business!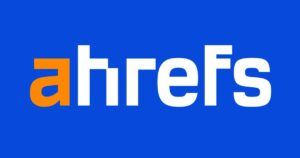 Ahrefs is one of the biggest & popular SEO tools in the industry. Top SEO experts love this tool, and it comes in great for small businesses.
Some of the worlds biggest, well-known brands use Ahrefs. Even some Google SEO experts use it instead of their own program!
Ahrefs creates high-quality data toolsets for SEO and Backlink Analysis.
Si Quan Ong, The Customer Success Manager & Marketer At Ahrefs, described it to be:
"Ahrefs is a digital marketing tool that crawls the world wide web to store tonnes of data and presents it in a user-friendly format to enable marketers to make informed marketing decisions."
What Tools Do Ahrefs Offer?
Content Explorer
Their content exploder helps to find any topic with the most substantial amount of shares on social media. So for example; if you searched for "Best SEO company Melbourne" the data it provides would tell you where it is mostly shared and how widespread the topic is.
Site Explorer
This tool helps to effectively keep track of and analyze the backlinks of your site. It also keeps track of the sites of your competitors.
This is an especially useful tool if you want to research the best keywords to gain organic traffic and paid traffic.
Rank Tracker
Rank tracker is similar to Google Analytics; It lets you keep track of your rankings and get reports as frequently as you desire.
Keyword Explorer
Keyword explorer is a keyword tool. It will allow you to find keywords and gain an estimation on how much traffic they receive.
Site Audit
Side audit provides a took for you to keep track of your SEO issues. It helps you to monitor your SEO continually and ensure it's in the best form.
The alerts they offer will also notify you of any new backlinks you receive, any mentions and will also monitor your keyword rankings.
The purpose of Ahrefs is to replace many tools and keep them all in one convenient, easy to use place.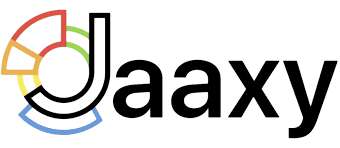 Jaaxy is a keyword tool that allows you to do in-depth research on keywords. As a website owner, you need a reliable keyword tool, and that's precisely what Jaaxy provides.
It has been designed to make finding keywords effortless. Small businesses can run into problems with online rankings, and this is what Jaaxy helps to solve.
It collects data from the three biggest search engines – Google, Yahoo & Bing – and shows it to you in the most straightforward & most understandable manner.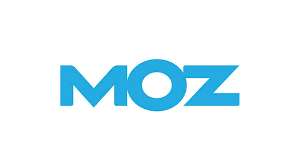 SEO is a nightmare, for the most part. Its something that can either be simple to achieve or give you a major headache and Moz Pro is here to help with that.
Moz gives you industry standard results. It is a robust SEO tool suite that keeps up to date with the latest trends and changes to the search engines.
Its the closest you can get to – and without buying – an enterprise suite of SEO tools.
The best part of Moz is you get a free toolbar extension (you can download it without buying Moz Pro) that allows you to do SEO research on the go.
MozBar provides you with instant data when viewing any webpage at all or SERP results.
Technically, this one arguably may not be a tool. It's available free of charge via Google if you have a Google account you're good to go!
Imagine the vast amount of data your business has; Especially if you run an online business. Google Drives tools can come in extremely handy for storing data.
It even comes in handy for any research that you do & any data you have to store. It can also be used for something as simple as a business plan!
5. Google

Google isn't only used for searching, it has some pretty powerful tools.
It is the most commonly used search engine. Google has billions of searches a day and is the leading service among users.
Being the leading service, they have some of the best insight tools for your website. The best part? All of their tools are FREE!
This tool helps to analyze how quickly your website loads. It monitors how fast it loads on multiple devices and offers suggestions on how to fix it if it takes too long.
Google Analytics gives you all the data you need to see how well your website is doing. It gives you insights into various things such as:
• Page views/Unique views
• Audience information
• Click through rate
• How users reached your site
Trends help you to monitor the latest search trends on Google. It helps you to compare keywords and see what is being searched for throughout the day.
This is the one tool that helps your website be found on Google. It thoroughly tests your site for any errors and makes sure it can easily be reached via the search engine.
It will help determine how reliable your site is.
Google Search Console provides data to show you which pages, products, etc. are the most successful for you and your site.
This also applies to Bing & Yahoo, they also offer the same tools for their search engines.
This is a highly efficient A/B testing tool. It is used to better your website and test various things and/or trends.
A/B testing is used by many web owners, marketers & web designers to help determine which type of webpage is best.
It shows live analytics so you can see first hand which one converts more. Even something as minuscule as changing your color palette can encourage people to stay on your website longer.
A/B testing is also used for things such as:
• Product pages
• Call to action pages
• Landing pages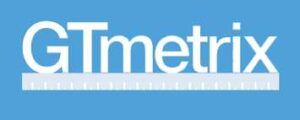 This is another tool used to monitor your page speed. When you use GTMetrix, it will analyze your pages and give you a "grade" on how your pages rank.
Not only does it analyze your site, but it also offers a solution on how to remedy your speed issues.
Have you ever wondered what your website looks like to search engines?
Well, this is what BROWSEO offers. It's an app available on the web that allows you to see a website exactly how search engines would see it.
It takes away all the distracting features of a website for you to see.
Why is this helpful though? It helps you to understand what search engines need for SEO and ranking purposes.
Search Engines analyze everything (text-based) on your site and doesn't care about the fancy design.
You can use this to view your structure, tags, hierarchy and more.
CoSchedule have created a fantastic headline analyzer tool. It's used to help you create headlines that convert.
It also helps to create websites that drive traffic, encourage shares and stand out within the search results.
It provides a handy guide on how to create compelling headlines; It then ranks them and creates a chart to tell you what you should focus more on.

Bright Local is an SEO report that offers Local SEO tools.
Local SEO is when you rank for area-specific keywords near to you or your business.
It offers an all in one SEO package for you to effectively manage all aspects of your SEO trends.
Final Thoughts
Though there are many tools available; I thoroughly believe these are the best ones for a small business.
All of them offer the detailed insights that you need to run your business to the best standards. Some of them even provide the same as enterprise packages do – for a lot less!-
Whatever tools you decide to use, all of them will be a powerful tool in your SEO arsenal!
---
Hello, I'm Bala Kumar, a Certified and Performance-driven SEO consultant, and digital marketing expert. My core competencies are paid marketing, PPC, SEO, SMM, Inbound marketing, Market research and analysis, Blogging and Local Search Marketing.
--- ---
Related Articles