Top 15 Websites for Data Scientists in 2021
Learning data science is a long journey, following a rigid course curriculum inevitably makes learning a mundane task
Learning data science is a long journey, following a rigid course curriculum inevitably makes learning a mundane task.
Therefore, I have compiled a list of data science blogs that are able to bring you daily does of inspiration on various domains: AI and Machine Learning, Data Engineering, Data
Visualization, and Business Acumen. I have created an infographic as a summary, feel free to steal it at the end of this article. Additionally, if you are looking for data science podcasts to follow, have a read of the podcast list I collected.
AI & Machine Learning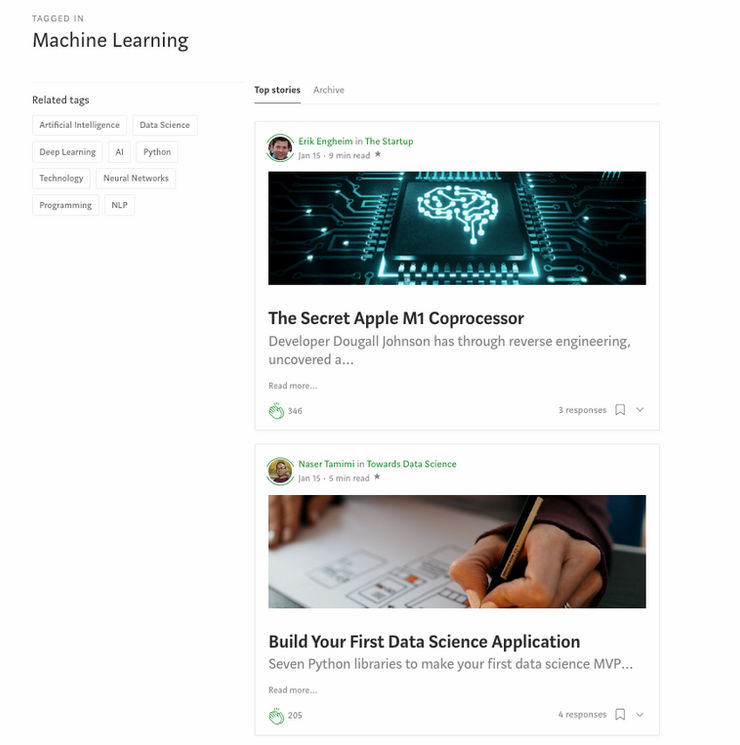 Towards Data Science is one of the most popular data science platforms on Medium.
Personally, it is the blog that I get most of my data science inspirations from, because there is a large community of professionals sharing their innovative projects, career advice as well as advanced educational contents.
Towards Data Science covers a wide range of data science topics in-depth, such as artificial intelligence, machine learning, statistics, programming and visualization.
Since it currently doesn't have a standalone website and it is changing into a tag-based exploration system, the best way to get the most out of it is by either subscribing to this channel (e.g. on Medium, Feedly) or sign up to its newsletter.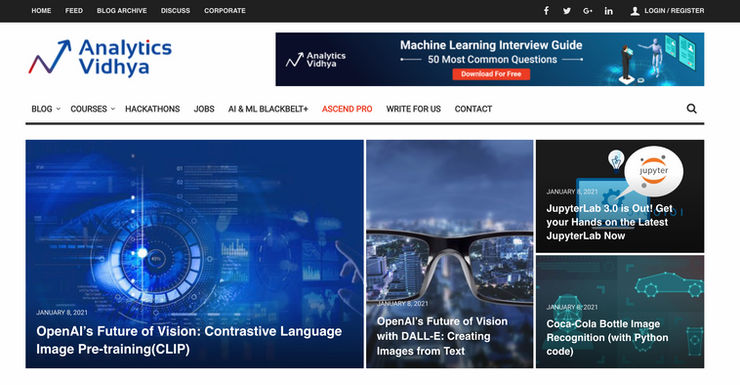 Similar to Towards Data Science, Analytics Vidhya is also a community-based knowledge portal where data science experts contribute their wisdom, projects, and experience.
This website also heavily focuses on advanced data science topics such as AI and ML. Many articles offer comprehensive guides of cutting-edge machine learning implementations, e.g. deep learning, image processing, natural language processing.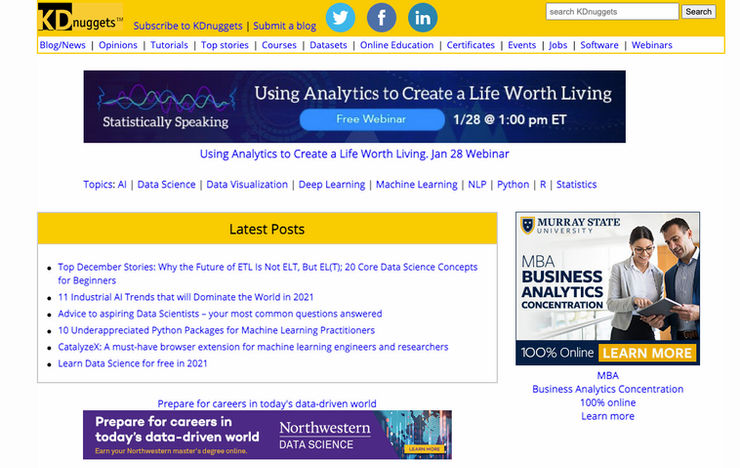 KDnuggets is another popular data science site with 500,000 unique monthly visitors. It primarily discusses implementations of statistical techniques and complex algorithms.
Although I found its website design not as attractive :'), it is a great place to find inspiration for data science projects and get your hands dirty with practical guides as well as detailed walk-throughs.
Springboard blogs cover a wide range of topics including data analytics, data engineering, data science, and DESIGN.
It mainly curates articles about career tips and study hacks, which makes it the most beginner-friendly among this AI and Machine Learning blog list.
Data Engineering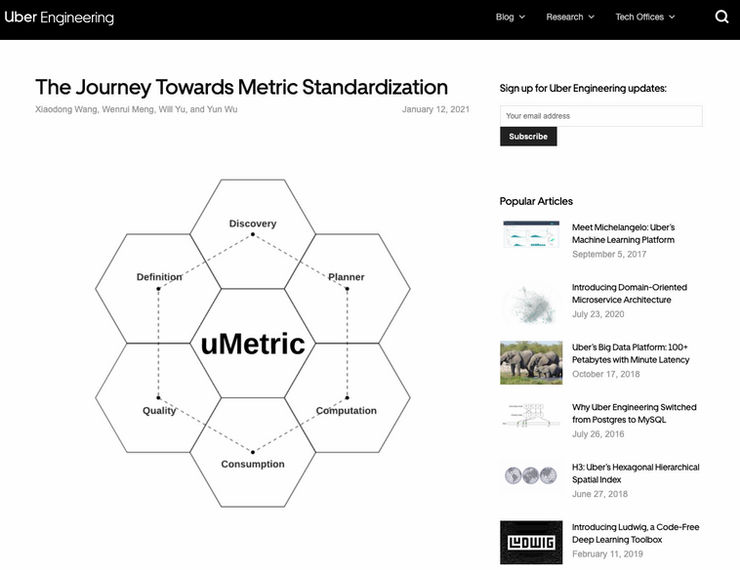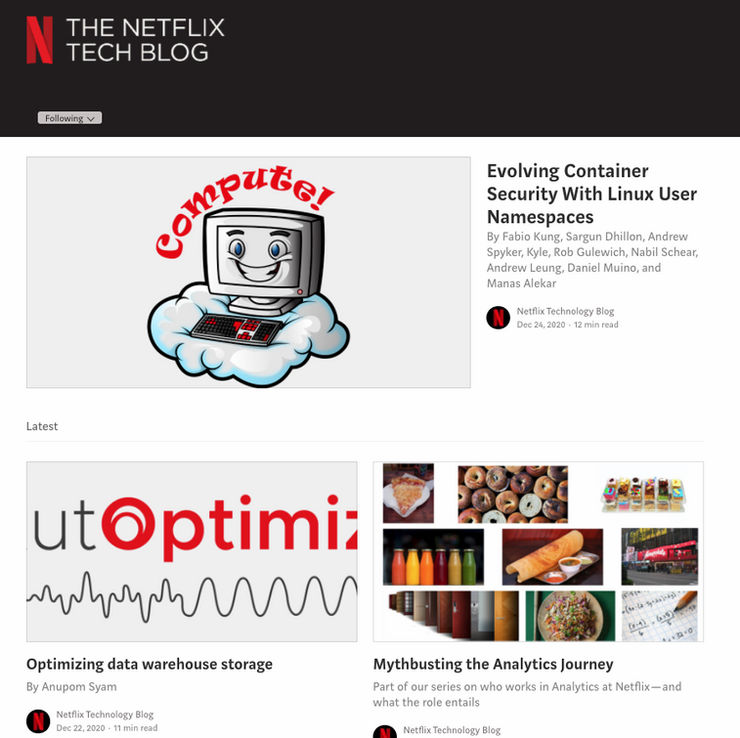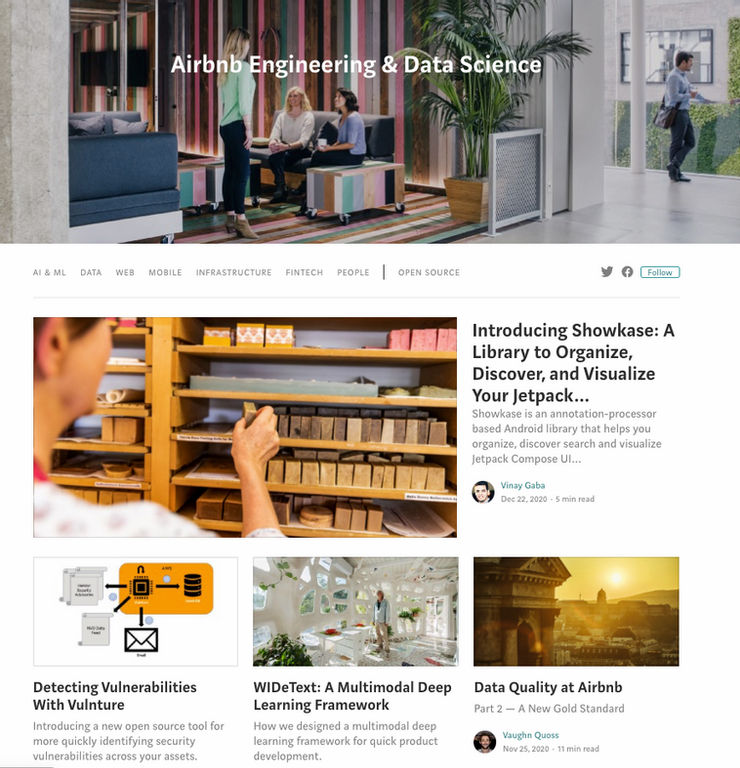 I am sure that you are well aware of these three companies. They are not necessarily classified as tech giants. However, having a massive user base and surfeit user data gives them the advantage of carrying out intensive big data analytics and AI training.
The success of their business, to some extent, already proves the scalability and sustainability of their data architecture. On the other hand, they are also generous enough to share their strategies for handling voluminous data.
Their educational contents keep us up to date with the industry best practices in data management, allowing us to learn from their state-of-the-art technologies applied in the optimization problem and recommendation system, etc.
Data Visualization
This website is based on the book "Storytelling with Data". It is the book that inspired me the most from the perspectives of data visualization, and also how to effectively deliver your analytical insights to audiences with a diverse background.
In addition to blogs about data storytelling, the website also provides an interactive guide that encapsulates effective applications and common pitfalls of commonly used charts.
To that end, this blog is recommended from the perspective of developing soft skills that are essential to data scientists: effective communication and engaging presentation. If you want to grab a hardcopy of this book, please feel free to use the links below.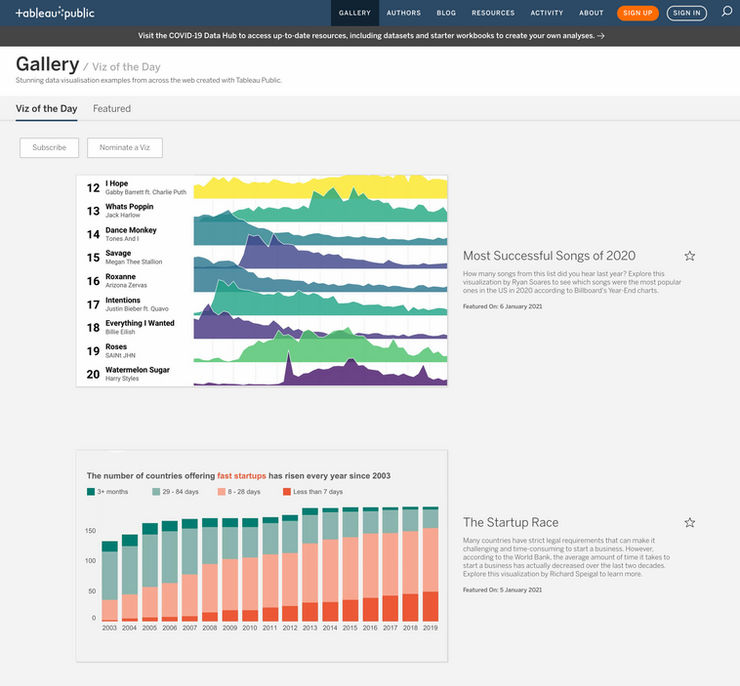 Tableau is one of the most widely used tools in data visualization markets and it is becoming an almost must-have skill for data scientists. Tableau Viz of the Day gathers innovative visualizations from the public. You will be amazed by how much creativity can be achieved using Tableau.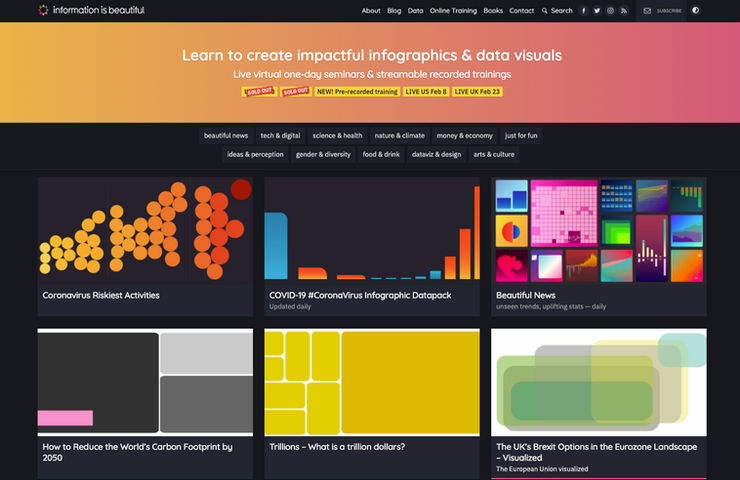 It is an aesthetic website loaded with attractive and thoughtful data visuals. A perfect example of bringing arts and science together.
Clicking into each visual, you will be able to find the story and incentive behind the craft. A great resource to learn about delivering your insights and presenting your results in an attractive manner.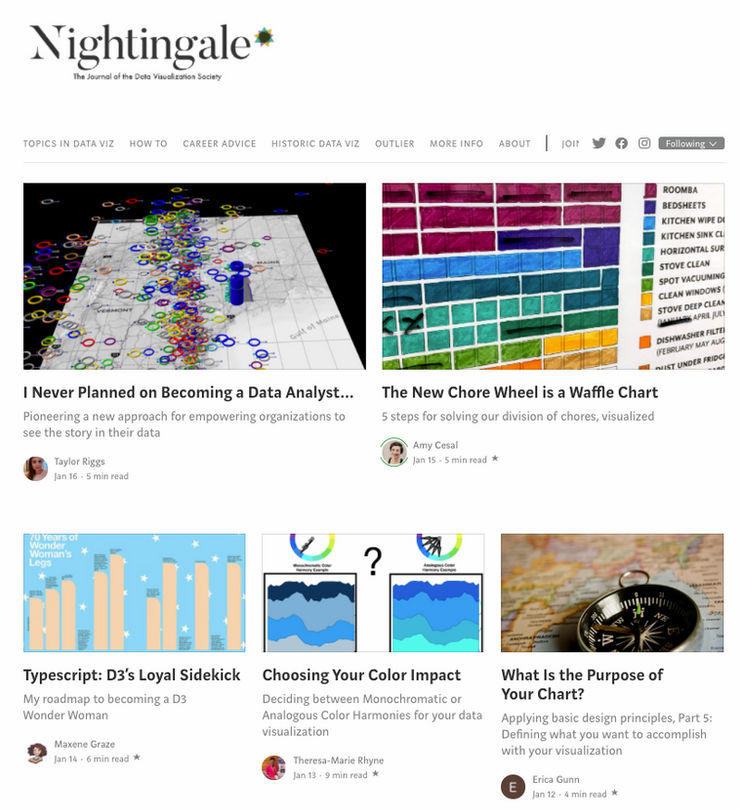 This is another community-based blog located in the Medium domain. Each article is more than just an impressive data viz, rather, a comprehensive roadmap from how the data is collected, to what tools are being used, to the final visual outcome.
In addition to project illustrations, this blog gathers design principles and career advice.
Business Acumen
I am sure that you are already aware that, for majority of the time, the ultimate goal of data science projects is to deliver business value and make a business impact. As a result, business acumen is an imperative capability for data scientists to have.
A daily intake of business news can serve as a good supplement to your technical knowledge. These three leading business websites allow you to get more exposure to business jargon and get yourself familiar with commonly used KPI and metrics.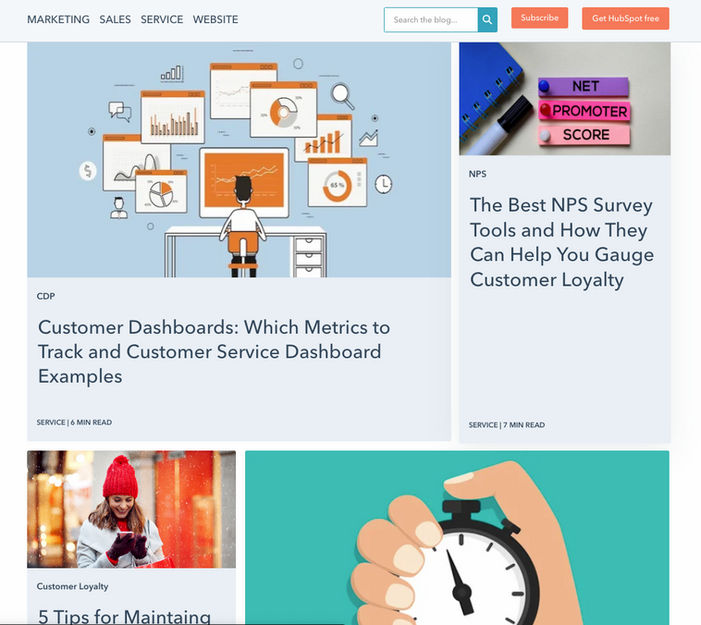 Hubspot is slightly different from the other three websites above. It is an amazing source to get comprehensive information about digital marketing and market research. If you would have more interest in terms of marketing, sales, website analytics or digital services, it is the hub to go.
---
--- ---
Related Articles