Exclusive
Top 4 Fintech Predictions I got right in 2022
In this article, I'll explain my 4 accurate Fintech predictions for 2022, and what they mean for the FinTech industry in 2023. Discover how the changes in the financial technology landscape will shape the future of banking, investing, payments, and more. Get insights to help you make informed decisions in 2023
---
Kamalika Poddar
in
Kamalika's Newsletter
---
2022 started with a major high for the Fintech Industry. Q4 2021 saw $35B of investments coming into Fintech Companies world over, across various stages. Fintechs Exit from the last quarter of 2021 fell to almost a quarter, from $116B to $26B. And the pain was only to exacerbate, thanks to increased stress in the Financial Services Industry in general, and Macroeconomic downturns.
And yet, I felt heartened to see some of my Fintech predictions panning out through the year, and picking up steam in the coming year! So, lets delve into the signals that helped these predictions work, what that means for the year ahead, and also, what else can we expect from 2023?
But before we get into the second edition of my rebranded Fintech Newsletter, The Fintech Chronicler, a warm welcome to everyone reading this. I am super pumped about what is going on in the Indian Fintech Space, and what it means for the global Fintech industry. So, if that resonates with you, consider subscribing to my newsletter. And if you like what you read here, do share it with others as it would motivate me to keep coming up with quality research, just what you'd expect to see in my newsletter.
Fintech Trend 1: The rise of Open Banking
Traditional Financial Institutions have been quite the laggard at adopting new and emerging tech to up their business and serve their customers. This left a yawning gap for startups to disrupt the space. This, despite the fact that Financial Institutions were sitting on a treasure of customers' data, and could use that to significantly improve their competitive advantage in the sector.
That was, until the emergence of Open Banking, which Financial Institutions to deliver better and more personalized financial services to their customers.
But for the uninitiated, what is open banking?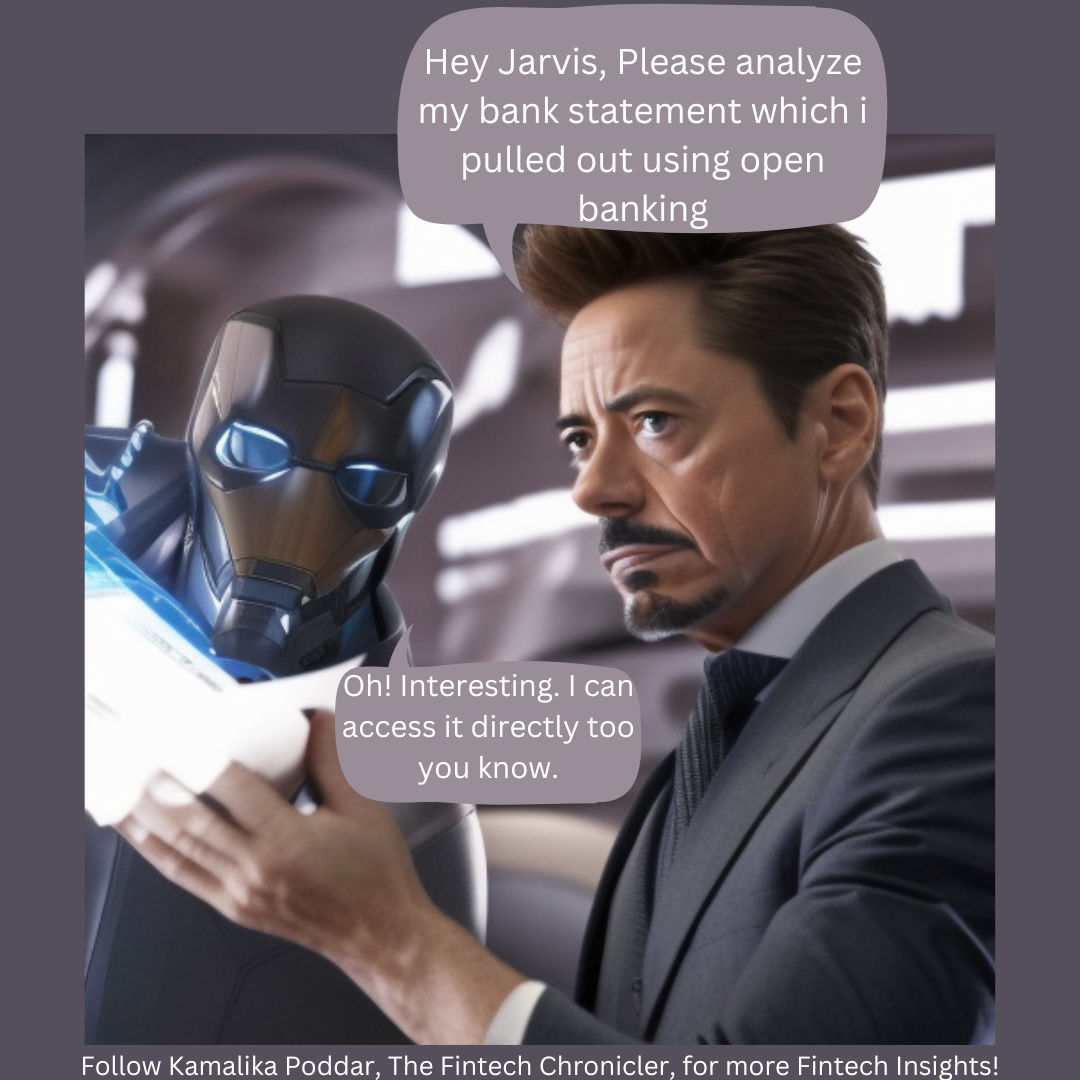 Open Banking regulates competition between banks by opening up banking information to customers and allowing them to use it to find the best deals. It encourages banks to be more competitive by allowing them to share customer data with other financial institutions. Countries around the world have their own strategies for tackling Open Banking. In India we call it Account Aggregator.
The content below this will be accessible to your subscribers ONLY
---
Created by
Kamalika Poddar
in
Kamalika's Newsletter
--- ---
Related Articles