TOP 5 countries with the best conditions for blockchain development
Blockchain technology is an advanced database mechanism that allows transparent information sharing within a business network. A blockchain database stores data in blocks that are linked together in a chain.
China, Malta, Switzerland, Estonia and the United Kingdom have become the five main "centers" of the blockchain development, as their developments are of value to the whole world.
For the first time, people learned about bitcoin as an alternative "currency" that can be used as a store of value. So they bought bitcoin in the hope of making a profit. Later it turned out that the blockchain technology on which bitcoin is based has many other characteristics that can improve the whole world. Now a transparent registry without a centralized authority has become the foundation for all decentralized applications, and its functions go far beyond the Bitcoin system. There are a number of countries that see blockchain as an opportunity for their economic growth.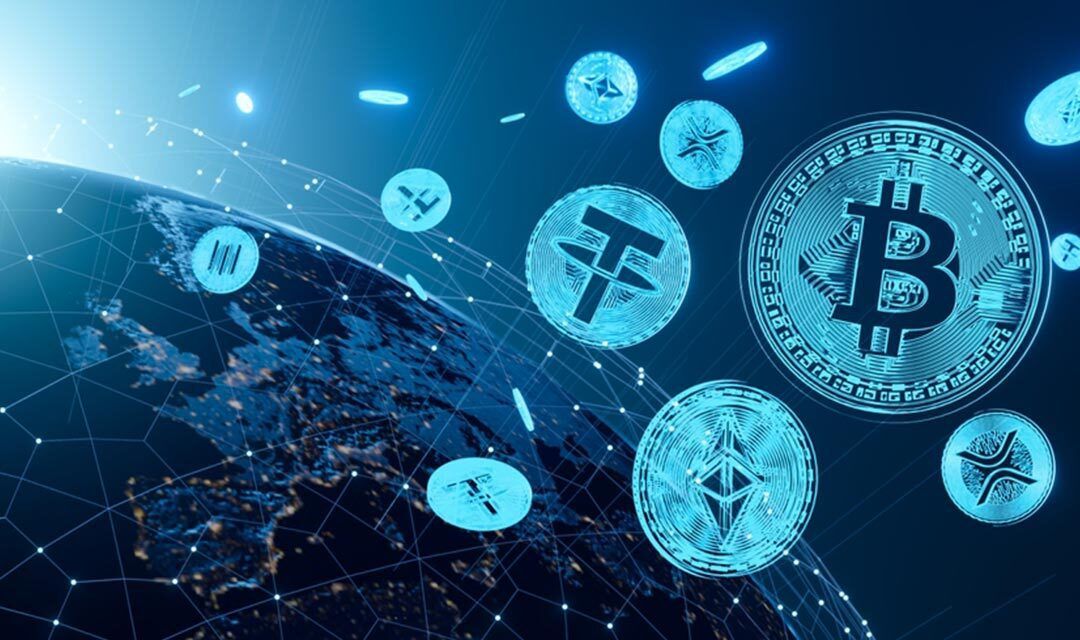 China
This year, China caused a worldwide outcry by announcing the development and testing of its own digital currency, known as the digital yuan. Although centralized, this state-owned cryptocurrency is based on the blockchain technology, and in many ways can be used by analogy with bitcoin. The issue of a complete transition to digital currencies worries many American economists and financial experts, because the United States does not dare to follow the same path. Suffice it to recall how Congress opposed the development of the ambitious Libra stable coin being developed by Facebook. As a result of China's transition to a digital economy, the yuan could become the world's reserve currency, economists say, if the US does not follow the same path.
Malta
Malta is a small European country that most Bitcoin Maximalists have heard of. It is considered the world leader and the most progressive player in the cryptocurrency space. A few years ago, Malta became quite a popular jurisdiction when cryptocurrency exchange Binance temporarily registered there due to its attractive tax system and suitable regulatory requirements. After Binance "moved" to Malta, several hundreds, if not thousands of cryptocurrency firms have already registered in this country in a few years. As part of the Virtual Financial Assets Act (VFAA), since November 2018, the Law on Innovative Technologies and Services has come into force, which still creates conditions for the development of startups using blockchain. Despite the information that Binance is not regulated by local authorities.
Switzerland
The Swiss city of Zug is home to the largest blockchain development companies in the world. Zug is also known as "Crypto Valley". Various conferences are held there to support cryptocurrency entrepreneurs in their difficult path to develop innovative technologies. In 2016, Zug became the first city in the world to accept bitcoin for tax purposes. Then a year later, a decentralized identity system based on the Ethereum blockchain appeared in Zug. In 2018, the city authorities tested a blockchain-based voting system for the first time. Today, Zug is working on creating a clearer framework for firms wishing to use the technology.
Estonia
Estonia is one of the most dedicated supporters of bitcoin and blockchain around the world. This country was one of the first countries where a bitcoin monument was erected in honor of the development of financial technologies, and the number of blockchain-based projects in Estonia continues to grow steadily. It should be noted the Estonian system of "electronic residence", which allows foreign citizens to create companies in the country without their physical presence. Initially, such a system was created to support freelancers leading a free lifestyle, and this has become a great opportunity to profit in the turbulent times that the economy is currently experiencing.
Some interesting facts: Estonia posted the medical data of 1.3 million people back in 2013. In addition, firms are not taxed on retained earnings, and capital gains tax on dividend payments remains low. ICO, IEO and other similar coin offering models are clearly regulated in Estonia.
Great Britain
The UK ranks second in the number of projects using blockchain technology. First of all, the country is focused on solving the problems associated with the theft of personal data, as well as with "outdated" financial systems. Even the Food and Drug Administration (FDA) uses blockchain technology to control the quality of meat. One of the most innovative projects is ARCHANGEL, which is being worked on jointly by the UK government and the University of Surrey. The project aims to store important documentation on a managed blockchain, which will eliminate hacker attacks and theft of archived government documents. In the future, the country intends to introduce blockchain-based solutions to the healthcare sector, as well as use them for voting to improve existing processes.
If you need to more about blockchain visit our site https://www.blockchainx.tech/
---
BlockchainX is an end-to-end blockchain development company catering to clients globally. We help tech startups and entrepreneurs build scalable and stable, decentralized projects. Our team consists of tech architects, smart contract developers, and project managers who will help you get your ideas from paper to the market. From our humble beginnings in 2016, today we serve clients from across continents on a variety of crypto and enterprise blockchain applications. Your ideas have the power to change the world, and it's our job to make sure that those ideas reach your users.
--- ---
Related Articles