Top 6 Cryptocurrency Buys For 2021 With Massive Potential
My investing strategy for the summer
Where were you when you popped your Bitcoin cherry? You know, when you first watched the market implode and thousands of dollars were wiped away from your portfolio?
No one forgets their first.
Bear markets like the ones we're experiencing this month are gut-wrenching. But, conversely, it's always fun to watch your friends squirm as they experience historic sell-offs for the first time.
I usually grab popcorn and browse Reddit or /biz/.
For me, everything was namaste. In fact, I decided to double down on a few coins and scout out what projects to invest in for the summer. No better time than a bear market, right?
Here are 6 projects to keep your eye on for the rest of 2021.
1. Polygon (MATIC) 🛸
Price: $1.98
Rank: #16
Market Cap: $$11,891,023,034
What was the best performing major cryptocurrency this year?
Dogecoin?! Nope.
Cardano? No sir.
It was Polygon.
Polygon is known as Ethereum's internet of blockchains. It's a "layer 2 solution" and is one of the top projects scaling Ethereum today.
With an onslaught of updates this year, Polygon continues to be one of the strongest protocols supporting Ethereum. Furthermore, the project enables ETH users to transfer their funds across the network at very high speeds and very little fees.
This year Polygon onboarded over 80 applications including Sushiswap, Chainlink and Atari, in addition to processing more than $5 million transactions and securing over $2 million dollars of user's funds.
As Ethereum 2.0 slowly rolls out, scaling solutions like Polygon are invaluable to the smart-contract platform.
Purchase on Coinbase | Binance |
2. Bondly (BONDLY) 🔑
Price: ¢.19
Rank: #726
Market Cap: $20,705,816
Bondly is less than six months old and has since become a major player in non-fungible tokens, decentralized finance and decentralized gaming. The project is built on the Polkadot network and recently collabed with Tory Lanez, Logan Paul and Pellek to launch their own NFTs.
What has me most excited about Bondly are two things: 1) Leadership and 2)Innovation
Doug Ferguson, who once served as Senior Vice President of product development for Pokémon, oversees Bondly's NFT division. Since joining the network he's helped create Polkapets, a pokémon-inspired brand of NFTs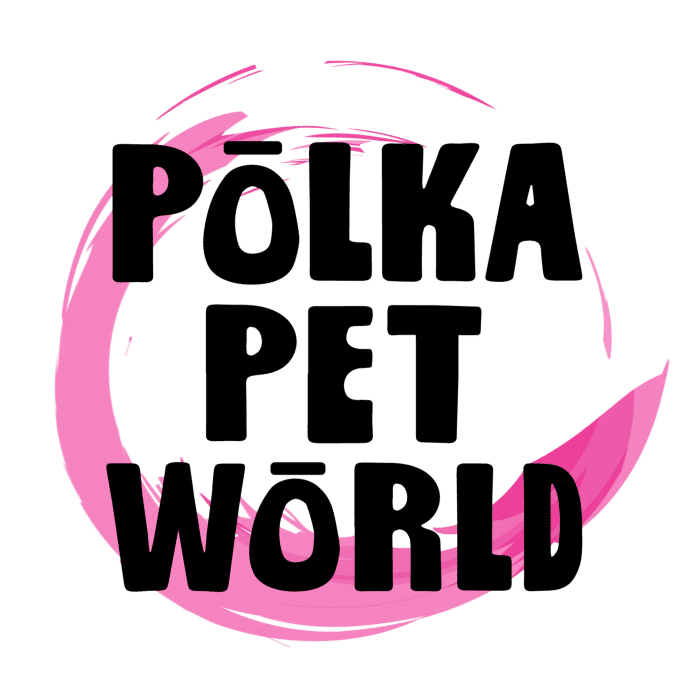 In terms of innovation, Bondly has three applications called BondlySwap, BondlyDex, and BondlyProtect. The latter of which is attempting to be an escrow service that protects your transactions in DeFi.
Bondly also just recently launched on Cardano making it ADA's first DeFi project! This is a testament to their interoperability.
Lastly, Bondly's NFTs (i.e. Polkapets and Bondly Collectible Card Game, among others) have utility. Owning their NFTs unlocks no-fee trading on BondlySwap, special staking rewards, airdrops, and access to special gaming tournaments on their platform.
God, I'm exhausted talking about it all. And that's a good thing.
Purchase on Uniswap
3. SuperFarm (SUPER) 🦸‍♀️
Price: ¢.90
Rank: #356
Marketcap: $92,200,488
Let's stick with NFTs because only now are the industry's biggest players emerging.
SuperFarm is designed to make NFTs much more than just pixels on a screen. They're designing NFTs with real-world utility in mind. Which is a good thing, because it'll make explaining them to my mom much easier.
As a cross-chain DeFi protocol, SuperFarm's NFTs will unlock utility within real AAA video games as well as earn interest on your virtual assets. YouTubers Altcoin Daily and BitBoy Crypto have both broadcasted an abundance of support for the project.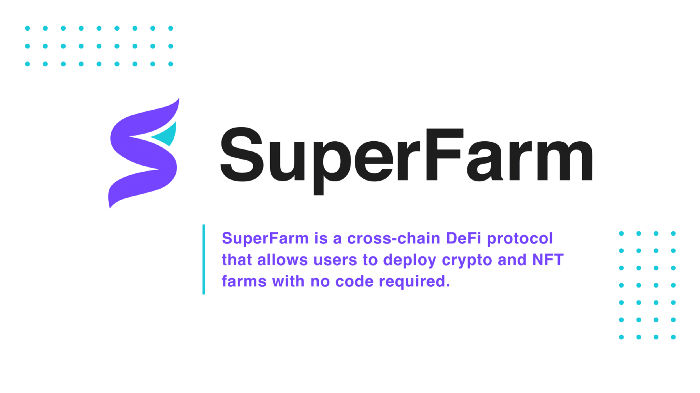 Most recently, Virtue Poker, a blockchain-based platform for playing provably fair poker partnered with SuperFarm for an Initial DEX Offering. Elliot Wainmann, Founder of SuperFarm had this to say about the deal —
"We're excited to be helping spread NFT adoption to new types of ecosystems and use cases," said Wainmann."Virtue Poker makes for an excellent partner for our recently introduced SuperStarter platform, showcasing its enormous benefits to the SuperFarm community and the high caliber of projects wishing to integrate NFTs in their stack."
Purchase on Binance
4. ChainLink (LINK) ⚡
Price: $30.58
Rank: #14
Market Cap: $13,079,839,419
ChainLink is the most important protocol in all of DeFi. Crazy enough, we haven't even covered it at Yard Couch yet. This is because ChainLink is a rabbit hole inside a rabbit hole. It's rabbit hole-ception.
The tl;dr is that ChainLink is a decentralized oracle network on Ethereum that provides real-world data to smart contracts. Blockchains need this service because they act within a vacuum.
They need projects like ChainLink to provide outside information such as election results, weather, temperatures, and much much more.
Not long ago crypto analyst Timothy Peterson identified that the ChainLink network is growing at a rate of roughly 12% per month. When this growth is compounded, it translates to roughly 300% per year.
However, we here at Yard Couch have held off from giving ChainLink a proper deep dive because it's rife with controversy. As many critics point out, ChainLink inputs cannot be verified without trust. Oracles have to be trusted to some extent, meaning the network could collude and feed the blockchain bad data.
This is ChainLink's skeleton in the closet that no one likes to bring up. It's also why Vitalik Buterin, creator of Ethereum, has offered other solutions besides ChainLink.
Read this exceptionally hilarious article to learn more about ChainLink's problem.
Additionally, the ChainLink devs are suspected of moving around funds in a suspicious manner. They also own a large extent of LINK's total supply of tokens.
This isn't to say I'm not bullish on Chainlink — it does end up on this list and it is the most used oracle in cryptocurrency — rather, this is to say keep a close eye on how this project develops.
Purchase on | Binance | Coinbase |
5. VeChain (VET) 🌠
Price: ¢.12
Rank: #19
Market Cap: $8,191,020,649
VeChain has a monopoly on the supply chain management sector in crypto. They plan to record supply chains around the world — in several different industries including food, health and construction — and map them onto Ethereum's blockchain.
VET combines blockchain smart chips with RFID technology, QR codes and NFC chips to bolster efficiency of supply chains everywhere; moreover, hold industries better accountable (seafood and health industries for instance).
There's even a potential Salesforce partnership at play. Some consider that the most important partnership in all of crypto.
With the tragedy of the Ever Given a few months ago, it's obvious that innovations in the supply chain are desperately needed in the 21st century. In terms of utility, VeChain may be one of the most valuable projects in the world right now.
Since 2015, VeChain has partnered with Travela, Walmart of China, H&M, Bright Food, DNV GL, BMW, and joined China's Animal Health and Safety Reliance, to name a few.
There's even a potential Salesforce partnership at play. Some consider that to be the most important partnership in all of crypto.
Purchase on Binance
6. Band Protocol 🌑
Price: $10.12
Rank: #169
Market Cap: $208,497,431
Everyone knows who the number one oracle is in crypto — but can you name the second largest? Don't worry, I was stumped too.
Band Protocol is that oracle network and is regarded as the 'Chainlink killer.' Whether it can measure up to that standard is yet to be determined, however, it is significantly undervalued nonetheless.
Chainlink is a top 20 cryptocurrency, and as I pointed out, it's one of the most important projects in all of DeFi.
Yet, somehow the second most popular decentralized oracle is ranked #169? No sir that won't do at all.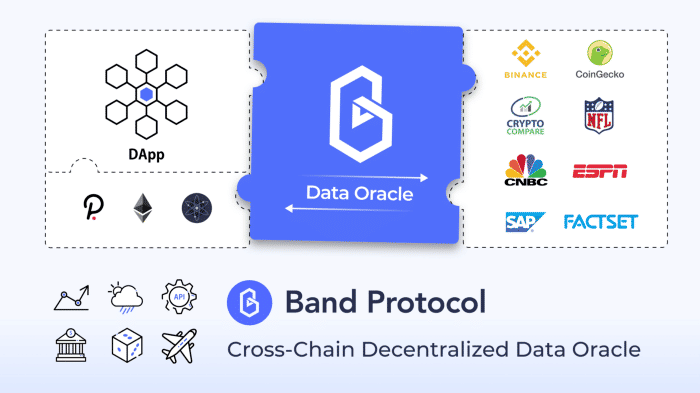 Band Protocol recently partnered with Google Cloud to integrate real-time crypto price data. In addition, they're an agnostic project, meaning they work across multiple blockchains.
Chainlink may be the largest Oracle project, but it will not be the only one. And if LINK were to ever slip up due to any of the issues it deals with, we would easily see Band eat away at its market cap.
Purchase on Binance | Coinbase |
Thanks for reading and good luck out there. What altcoins are you eyeing this summer? And remember, a bear market is really just a firesale in disguise.
---
--- ---
Related Articles