Top eCommerce Development Trends for 2023
The eCommerce industry is booming and has become a major draw for offline players looking to enter the market. To provide better shopping experiences to customers, brands need to keep the latest trends in mind. Being on top of contemporary trends ensures that brands are aligned with audience demands and are invested in the competition. It improves brand reputation and maintains audience trust.
---
Citytech Webmaster
10 months ago
|
2 min read
---
Let's look at the top eCommerce trends for 2023!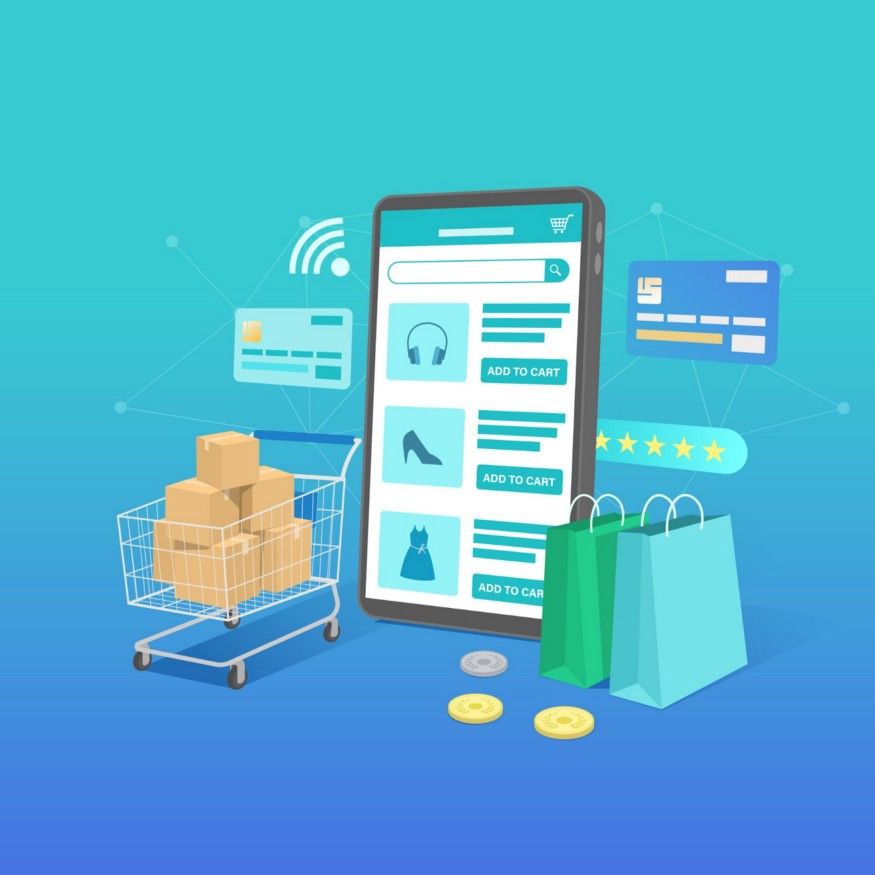 Voice search
The growth and higher adoption of voice search devices like Amazon's Alexa, Google Assistant, Siri, etc. have shown the consumer's incline towards voice search. With a majority of purchases or searches happening through voice, this is a trend that brands must leverage.
2. Mobile shopping
Post-pandemic the reliance on mobile commerce has increased manifold. This means that as a retailer, you must prioritize the experience users have on your shop from their mobiles. Make the navigation simple, check the page loading speed, optimize your site for mobile and improve the overall user experience.
3. Artificial Intelligence
AI in eCommerce will automate tasks like customer support, product booking, order processing, product recommendations, etc. Chatbots can keep customers engaged and help fill the service gap, especially for small businesses. Product recommendations by AI help in impulse buying and personalize the shopping experience based on customer preferences.
4. Social commerce
A top trend witnessed now brands directly selling their products on social media via Instagram Shop or Facebook Marketplace. This has boosted sales of eCommerce vendors as they can directly sell on these platforms. The popularity of social media has furthered the reach of brands in their targeted demography. Produce high-quality content that is relevant to users and provides a seamless checkout experience.
5. Multiple payment options
eWallets contribute towards customers enjoying a seamless checkout experience on eCommerce stores. They streamline the process by making it quicker and ensuring that customers don't have to enter payment details every time they make a purchase. The younger generation needs the ease of paying through multiple payment options and appreciates the flexibility.
6. Live shopping
Live shopping will gain further traction in the coming years due to ease, increased personalization, and improved customer loyalty. Consumers can view the products live, comment, and share queries with retailers. This immersive and engaging experience prompts trust and increases brand awareness.
7. Sustainability
With people becoming wary of their impact on the environment, people are looking for sustainable methods to engage with businesses. Green commerce has prompted brands to assess their footprint and adopt a sustainable strategy while selling products. Businesses are looking to minimize the negative impact of their products on the environment and sell products made with sustainable materials.
The online shopping market is growing and evolving to meet changing customer demands. Staying on top of upcoming trends means your business is prepared and ready to take on the competition.
If you're looking to build your eCommerce brand on the latest technologies like Magento, nopCommerce, Kentico, etc. then contact us at www.citytechcorp.com.
---
Created by
Citytech Webmaster
Premier Software Development Website Design and IT Consulting Company offers Custom Enterprise Resource Solutions to Outreach Business Globally, excels in Software Product Development, Web Application Development, Website Design, Digital Marketing, Custom Web/eCommerce/Open Source Enterprise Software Solutions to help Businesses grow Globally.
--- ---
Related Articles