Top Sports Betting Trends Must be Follow in 2023
In this article we will discuss top betting trends. Read more
---
Manish Vlog
10 months ago
|
3 min read
---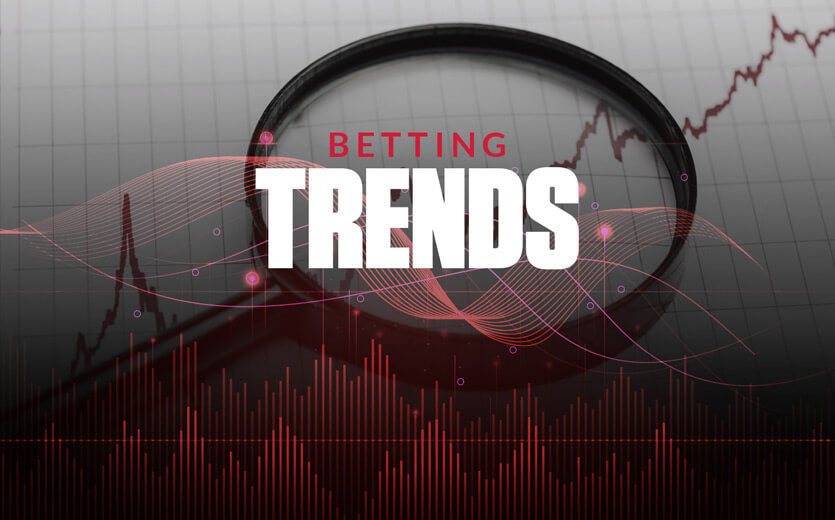 Sporting betting is an activity in which you make a prediction about a sports result and place a wager on it to earn money. It has become the best medium where you can earn money with the help of skills and luck. Online sports betting has changed the traditional ways of betting and become a great way of having fun while making money.
According to Statista, the online sports betting market will reach $92.9 billion by 2022 and it will grow with an estimated 10.64% compound annual growth rate. So we can say there is huge scope in sports betting and to take advantage of this, we must ensure that our sports betting applications have the latest trending features so they can be opted for by gamblers and players.
Day-by-day demand for sports betting is increasing and that's why it has become a profitable market for online sportsbook software providers. By making sportsbook software you can also churn a huge profit from sports betting and for that, you just need a betting app with advanced and trending features.
Choosing the right trends that will be best for your apps is a very tedious task. So, here in this article, we are going to help you to know what is trending in the latest that should be counted in our betting app. Here are the latest features that are trending and boosting your revenue in an easy approach.
Top 5 Sports Betting Trends
Here are the top 5 sports betting trends that are giving a new direction to sports betting apps and counting as important factors to stand out in the competitive betting world.
esports betting is getting a lot of hype and is very popular among gamers. Players are attracted towards eSports because the era of single player games is slowly fading away. eSports is on the rise and various sports betting platforms now have a dedicated eSports section. It has become the most trending feature in sportsbooks and bettors are getting new kinds of excitement after implementing this. So, we can say that eSports betting is the most popular trend that should be counted in your sportsbook so it can engage more gamblers.
Live streaming in betting sports apps helps you to watch live sports events in real time so players can what's going on and according to that, they can make their betting strategies. It becomes so easy for players to make a perfect wager. These trends can easily see in most sports applications so bettors can get more information about the ongoing sports and it is also helpful for user engagement.

Bookmakers are offering welcome bonuses and free bets for new users because due to tough competition in online sports betting they are luring new users to their platform. So always try to give the best offers, bonuses, and free bets so it can attract more users. A freebie is always a great offer to bring more users to your sportsbook. More users will also bring huge profits for your sportsbook. You can also offer a unique way to lure your target audience so it can be fruitful for both users and you.

Cryptocurrency is playing a major role in sports betting apps because it is a more secure and advanced format for making money transactions with anonymity. Cryptocurrency is not regulated by any authority so no one can track it. At present, it has become the most demanded feature in any betting application.
Augmented Reality (AR) and Virtual Reality (VR) have made the platform so interesting and advanced that gives you a feel like the real world. So always try AR & VR in sports betting apps so you can make a stand in the competitive market. Both features are helping the players to experience real-world gameplay and both have bridged the digital and real world.
How Much Does it Cost to Develop a Sports Betting App?
The developing cost of any sports betting app depends on its features that is consists. So as you will go for more features it cost will also increase. Here is the list of features that decide the cost of sports betting app-
Login page

Choosing a sport or player

Live Streamings

Information about each player

Social betting

A betting guide

Choosing a model of betting

Payment gateway

Final rank and position

Multi-lingual
So these all are the basic features of any sports betting app and these will cost you around $30,000 to $35,000 if you want to go with more advanced and trending features then its cost will also increase. Always try to hire the best betting software development company that can offer you sports betting software with the latest trending features at the best price.
Final Words
After reading this article you can easily know about the trends that should be incorporated in your sportsbook. The success of any sportsbook depends on the features that it provides to its users. To make a huge profit from sportsbooks you can also go for sports betting app development by incorporating the latest trends and features in it.
---
Hi my name is manish sharma. I am a digital marketing analyst in BR Softech is a top fantasy sports app development company.
--- ---
Related Articles