Top Tips for Looking for a Job
Welcome to the meeting point of talent and jobs.
---
Nchitonet
10 months ago
|
4 min read
---
Are you struggling to hunt for a job? The problem is that there are so many jobs on the market (it only takes four seconds of Googling to get thousands of search results) that finding the right one can seem like searching for a needle in a haystack.
Thankfully, some timeless strategies will help you land a good role. Listed below are the top tips for looking for a job.
Begin with Planning and Preparation
Can someone build a new house, end-to-end, without first sitting down to estimate the costs and efforts involved? Similarly, a job hunt is your first step towards building a career and must be done after due research and planning.
Start with understanding your strengths and weaknesses. Even if you have a degree in a niche field, there is more than one position to apply for. For instance – With a Literature degree, you can get into recruiting services, retail management, social work, tourism, content creation, and more.
So, research all possible career options associated with your field of study. Then, learn about the top skills each practice requires. Compare these with your skillsets and interests before shortlisting two to three positions. Prioritise these in your job hunt.
2. Don't Neglect Your Resume
Gone are those days when generic-looking, bland, black-and-white resumes won recruiters over. So, keep your resume fresh and creative, especially if you're applying for roles that involve website designing, photography, fashion, etc.
However, sales and marketing jobs wherein the scope for an eye-popping resume is limited need to involve numbers, especially if you have prior work or internship experiences. Did you help improve gross margin? Did the customer conversion rate increase as a result of your efforts? Flaunt it all with accurate numbers!
Furthermore, you can develop personalised resumes depending on the roles you're applying for. Get to know the company and its nature of work closely, identify gaps you can fill as a part of the organisation, and subtly mention those under your strengths. Your resume is your face till the recruiters consider you for an interview, so make it presentable. You can seek the help of top recruitment agencies as they not only help you find your relevant role but also with the resume, interview process, etc.
3. Don't Limit Yourself to Online Hunting
If you wish to carry on your job hunt perpetually, (only) hang around online. However, to accelerate the bad boy, you need to step into the real world (after you've done your due diligence in the virtual one).
It can even look something like this – You made a Google search for "finance jobs near me," for which Google graciously offered thousands of results. Once you've shortlisted a few companies and roles, consider reaching out to people working within that organisation.
Schedule some internal interviews with your would-be colleagues. This strategy is highly effective as it lets you come under the radar of people who may help you land an interview (think of a referral!). In any case, such interactions help you know the company's culture and workflow better.
4.Be Creative with Your Interviews
Too many job applicants make the mistake of blurring the lines between being professional and downright boring. There's nothing wrong in sharing a few laughs, primarily if you can involve your interviewers in the process.
Cliché phraseology, perfect white space in cover letters, and on-point answers to interview questions are great, but they often appear staged. Let your interview be unabashedly authentic. If you feel unsure about a question, politely ask the interviewer to repeat it.
Maybe you don't know the answer to a question – never hesitate to admit the same. Do not be in a rush to respond for the sake of it. Likeable, memorable candidates are those who show genuine interest in the panel's questions and the company.
5.Get onto LinkedIn, if You Haven't Yet
Not on LinkedIn yet? Then, how are you even existing as a professional? As the largest networking platform for business people, LinkedIn offers a world of job opportunities for aspirants. Plus, it's the best way to be found instead of doing all the heavy lifting.
For instance – A recruiter may get onto LinkedIn tomorrow morning and search for a "retail associate." Assume you have all the required skills and are actively seeking a job in retail, but you miss out on one thing – Having a LinkedIn profile.
Despite that, guess who gets hired? Yes, that candidate who used their LinkedIn profile to their advantage!
So, make a LinkedIn profile if you haven't already.
Walk the (Extra) Mile That Others Won't
As a final pro tip, remember those two golden words of childhood – Thank You. Your little gestures matter, and recruiters give extra points. For instance – two skilled engineers could be competing against each other for the same role.
After the interview process, one sends each recruiter a heartfelt Thank You note, while the other goes as silent as the grave. You'd be surprised that this single thoughtful gesture can help the first candidate land the job, though both held the same degrees, shared similar skills, and were equally passionate about the role.
So, your key takeaways to land a good job include proper planning, 100% authenticity, and willingness to walk that extra mile. Now, put yourself out there and secure the role you deserve!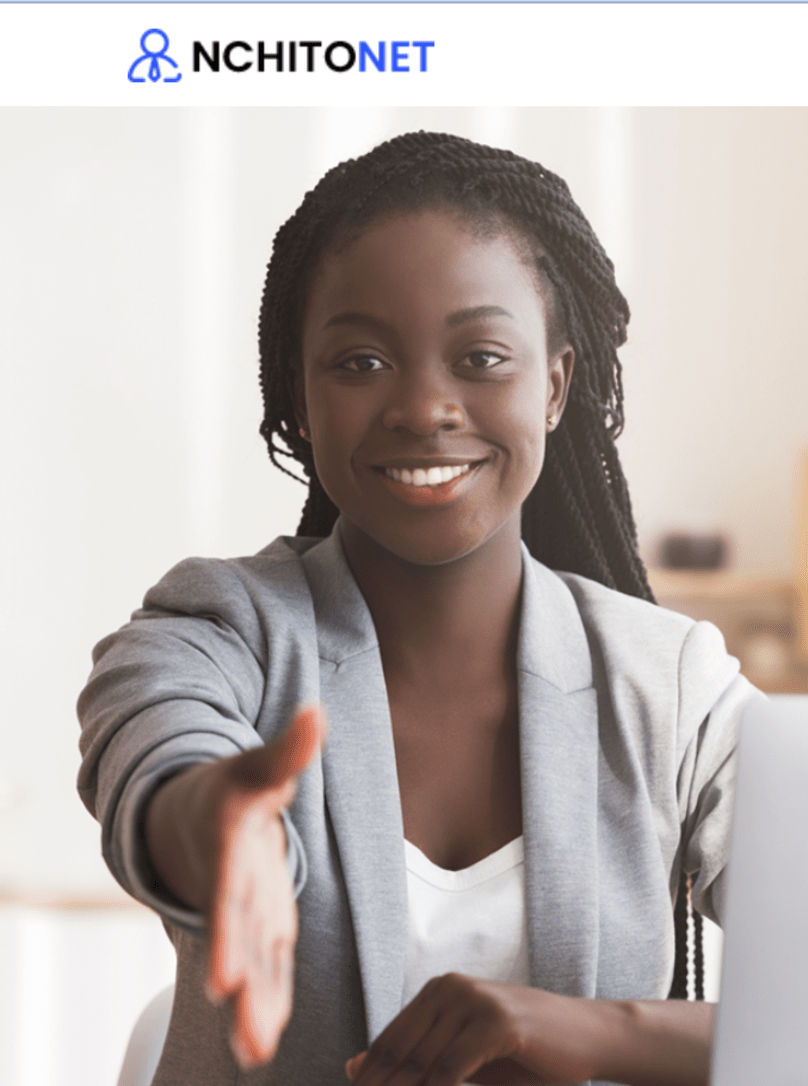 ---
A Human Capital Solutions Provider that specializes in human capital outsourcing, development, training and consultancy. The company was founded in 2016 with a vision to be a trusted and leading HR consulting firm acknowledged for delivering excellence, being reliable, and establishing and maintaining solid partnerships.
--- ---
Related Articles