Transform the noise
All of these spoken or unspoken words create images that manifest into your reality and sooner or later you do not do what you intended. Your human personality is designed to manifest whatever is impressed into your glorious mind, good, bad, or indifferent.
---
FRANCO CIANFLONE
5 months ago
|
3 min read
---
"Don't be a VICTIM of negative self talk – remember YOU are listening." ―Bob Proctor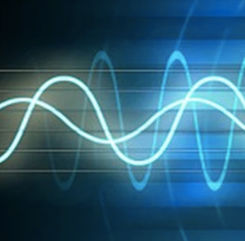 "Relentless, repetitive self talk is what changes our self-image." ―Denis Waitley

"The future is purchased by the present" - Samuel Johnson
Be very cognizant of your daily dialogue.
Speak only of what you desire and nothing else.
Do not make light of this as you are purchasing the next page of your life with this daily dialogue. Do you use a credit card when you make a purchase?
If so, you are deferring the payment for that purchase.
You might say that you are only using a credit card in order to accumulate points, rewards etc. You might even add the fact that you absolutely always pay it in full with no outstanding balance.
Your daily dialogue works exactly the same way.
Every self-defeating, single word that is uttered purchases the next page in your life.
Actually, the compound effect comes into play with every word. Compound interest is paid on every single word.
We all talk to ourselves.
If you want to stop the noise and turn it into beautiful music that will truly resonate with your desire, you must reprogram the information that is fed into your personal hard drive daily.
If thought travels 930,000 times faster than the sound of your voice, then we should really pay very close attention to what we say to ourselves.
How does it hear?
Every single word that is uttered from your mouth is heard.
Every time that you say the words can't or how, they reinforce these words with unbreakable concrete.
We've all said it from time to time.
"I can't finish that on time."
"I can't get the money by that date."
"How am I going to make that happen?"
"How am I going to work out or study or travel or sleep or do just about anything?"
The list goes on and on like a broken record over and over and over again. Your deeper being hears these messages and brings them into fruition.
How does it do this?
All of these spoken or unspoken words create images that manifest into your reality and sooner or later you do not do what you intended.
Your human personality is designed to manifest whatever is impressed into your glorious mind, good, bad, or indifferent.
You are a walking super computer greater that any machine that has been or not yet invented.
No machine ever can even begin to touch the magnitude and power of the human mind.
Incredible!
Then why are so many great people walking around with such a low level of awareness and self-esteem, when they have this massive, goal setting and powerful entity?
Cultural conditioning?
Paradigms?
Beliefs?
The only compound interest that you should be earning is from your $$$$$$$.
Period!
So, stop and transform the noise into amazing results beyond words.
Carpe Momentum.
Yours in success,
Franco Cianflone
1 ON 1 COACHING
Copyright Disclosure
All rights reserved
Copyright 2007
FRANCO CIANFLONE B.Sc. Ed. M. Ed. LSC CS MENTAL TOUGHNESS FOR LIFE Certified Corporate Trainer, Educator, Business Consultant, Author & Entrepreneur. Franco Cianflone is a graduate of the internationally acclaimed Bill Gove Speech Workshop with a Corporate Speaker designation.
His extensive corporate training includes Bob Proctor, Paul Martinelli, and training seminars/sessions with Steve Siebold, John Maxwell, Les Brown, Tony Robbins, Mark Victor Hansen, and many others. He is the author of sixteen books to date and co-founder of Mini Bytes For The Brain.
Fifty years of Education and Business leadership compliments his mission to transform and catapult the results of individuals everywhere on the globe as far as Australia. His life mantra is, "Others will be looking at the fire while you are walking through the fire towards your victory and success."
Easy Listening Music YouTube
https://www.youtube.com/playlist?list=PLWFVnzhyBHbxS7XoC-PUiGSqQZkjyf6ZG
FRANCO CIANFLONE BOOKS
https://www.amazon.com/FRANCO-CIANFLONE/e/B00BJTCK0E%3Fref=dbs_a_mng_rwt_scns_share
FRANCO CIANFLONE LIVE LIFE PODCAST
https://shows.acast.com/franco-cianflone-live-li
COPYRIGHT DISCLOSURE
"All rights reserved. No part of this publication may be reproduced, stored in a retrieval system or transmitted in any form, or by any means, electronic, mechanical, photocopying, recorded, scanning, displaying, modifying, republication, republishing, posting on any website, platform, social media, RSS feeds or otherwise without the prior written permission of the publisher or author." —Copyright 2007, Franco Cianflone Mental Toughness For Life Publication
DISCLAIMER
While the designers, contributors, and author have used their best efforts in preparing this publication, they make no warranty or representation with respect to accuracy or completeness of the contents of this material and specifically disclaim any implied warranties of merchantability, finances, personal or medical remedy for a particular purpose. It is further acknowledged that no warranty, of any kind, may be created or extended by any written sales materials or sales representatives.
The advice and strategies contained herein might not be suitable for your situation and do contain risk including the risk of loss.You should always consult with a financial, medical, or legal professional where appropriate before undertaking any action and users of this material assume all risk. Neither the designers, editors, contributors nor the author shall be liable for any loss of profit or any other commercial damages, including but not limited to financial, special, incidental, consequential or other damages.
---
Created by
FRANCO CIANFLONE
The purpose of this publication is to help as many people as possible all over the planet by providing them with tools that create greater emotional intelligence and thus navigate and live their life more fully. As an educator, author, learning and development specialist, corporate executive, management coach, and professional corporate trainer, I have had the opportunity of working with many professionals, CEO executives, Sales Professionals, and management in varied industries all over the globe. I have also had the privilege of working with many small businesses that are the backbone of any economy, all over the globe with my Peak Performance Training program. These industries have been incredibly diverse such as construction, hospitality, national media, auto, real estate, education, retail, fashion, insurance, communications, government, corporate and more. The best is yet to come for you.
--- ---
Related Articles