Transition from Chemical Engineer to Data Science Enthusiast
At first, I was uncomfortable applying for Data Scientist roles. Being a chemical engineer, of little coding background, I didn't feel very qualified.
I have read many blog posts, articles and video transcripts on how someone can transition from literally any degree (business, software engineer, computer science, etc.) to a data scientist role. However, I am yet to come across a post that unfolds the story of a chemical engineer that aspired to become a data scientist!
At first, I was uncomfortable applying for Data Scientist roles. Being a chemical engineer, of little coding background, I didn't feel very qualified. Aside from that, I had dreams of one day attaining my Professional Engineering status (PrEng). While some of my friends applied to work in the banking/financial services industries after graduating, I held out at campus.
There, I attempted a masters in chemical engineering hoping to make myself more marketable for that dream job. I did land a dream job in engineering, it just didn't have the dream pay to go with it! However, I took it as I knew it would bring invaluable work experience and quite frankly I was done with campus life!
Work was great and exciting for a while and then I found myself drawn more and more into the world of Artificial Intelligence(AI). It all began with my supervisor. He assigned me a "special" task due to my interest in coding: Developing Dashboards. I didn't know how to go about doing that but I was excited to prove myself.
A random search on Google pointed me in the direction of R- a powerful statistical programming language that I had not heard of until that very day. I used R to develop the dashboards with various packages, the main one being RShiny. I presented it at our Process Engineering Forum and wowed the crowd. From that point on, my interest in coding and AI grew.
Over the months I would learn algorithms and read articles based on AI, including its various applications in the wastewater industry. The learning eventually turned into obsession and one night, around 3am, I wrote a strong motivation as to why we need a data science unit within our wastewater treatment department!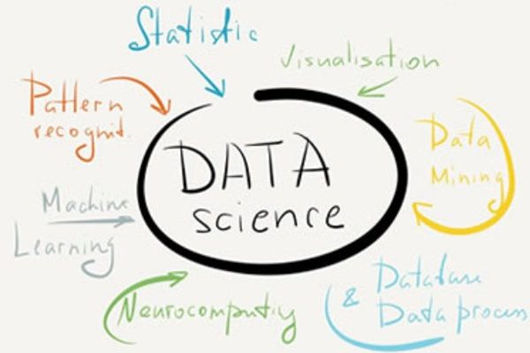 After that, I toyed with the idea of becoming a data scientist. It was not until my first data scientist interview, that I felt comfortable about the possibility of actually becoming a data scientist.
I went into the interview all nervous and sweaty palmed, knowing that I most likely wasn't the best candidate for the job, after all, I was competing against computer scientists and other people of various coding backgrounds who were probably coding their whole lives (an exaggeration but you get my point)! I thought I had thoroughly messed up the interview and at the end, the data scientist interviewing me asked if I had any questions.
I was honest and said that I didn't feel I stood a good chance as I was competing with those better qualified than myself but since I was in the presence of a real-life data scientist, I would like to ask how do I go about enhancing my skill-set. His reply to my honesty about feeling inadequate was so simple yet really changed my entire view and perspective of myself and education in general.
He started off by saying: "The only difference between you and a data scientist is the toolkit. A data scientist solves problems using his toolkit (machine learning algorithms, linear optimization, etc.) and you do the same using your engineering toolkit.
But essentially we are solving problems, whichever way that is." He then went on to tell me that I was going about my learning the right way (MOOCs, etc.) but that statement he made about solving problems was mind-blowing to me!
After the interview, what he said stuck with me. We are all solving problems. That is the real reason why I became an engineer, to solve complex problems, irrespective of the title or prestige that goes along with being called a Professional Engineer.
So it shouldn't matter if I become a data scientist or data analyst etc., I would still be making real-world contributions. After understanding this, I was okay with the possibility of someday becoming a data scientist (or related role) especially with the decline of chemical engineering jobs in South Africa.
In this day and age, with learning being so open and free to all due to the "internet of things", your learning should be lifelong and continuous. If anyone is wondering about that interview, I was shocked when I was called into the second round.
However, I ran into some bad luck when the HR informed me a few days later that they decided not to fill that particular position right now and might pursue it at some later stage next year. Anyway, I am writing this article to introduce myself in preparation of a series of articles to follow (hopefully). I am a chemical engineer aspiring to become a data scientist (a self-made and self-taught one at that).
While there is no real structure to my learning, I hope at the very least it will inspire my fellow chemical engineers or anyone really (with or without coding experience) to take part in gaining some knowledge in various topics of Artificial Intelligence. I encourage anyone reading to share relevant content/links/thoughts in the comments section below.
---
Created by
Trisha govender
--- ---
Related Articles