These two 25 year olds are redefining the limits of Passion and Art by creating a platform for Artists across the country.
Amar Canvas: Provides a platform for the artist all over India, to sell their artwork to the interested buyer.
Art and culture are the two most important aspects while talking about the heritage of India. There is an artist within each of us, but very few get a chance to showcase the talent. What if there was a platform to present our talent? Read about this Start-up which is bringing all the artist on single platform to widen the horizon.
Amar Canvas, started by Mr. Rahul Basak and Mr. Amit Kumar Mahishya Das in 2018. This start-up is a initiation to provide a platform to all the artist for buying and selling of artwork. It delivers the artwork from the artist to the buyer directly.
Artist get the 100% return of their work and the buyer have the opportunity of getting 100% original artwork at the best price. It is a unit of ADRB ART pvt limited.
Amar Canvas:
Provides a platform for the artist all over India, to sell their artwork to the interested buyer.
Original Artwork of artisans like painting and crafts are showcased and sold.
Has delivery partnership with 'FedEx' to safely deliver the artwork directly to the buyer.
THE JOURNEY OF THE TWO FOUNDERS CREATING THE PLATFORM OF PASSION FOR THE ARTISTS WORLDWIDE: AMAR CANVAS.
Amar Canvas by two brilliant 25 year olds, started with a simple passion for Art and photography. Rahul Basak, one of the co-founders,
Left to right- Rahul Basak and Amit Das.
while doing his masters in engineering and he got a chance of visiting Hong Kong. It was a sheer coincidence that it was the time of year when Hong Kong celebrated its Art Festival.
He visited the art galleries and saw how the people celebrated their love for art. That made him realize the untapped potential of artist in India. This got him to thinking how art was only taken as a form of hobby and passion, but not something of a Profession or Job.
He came to India and discussed about the same with his friend Amit, who is the co-founder for Amar Canvas.
Amit who was also pursing his engineering, and was destined to join his father's business. But he was never satisfied with the those plans and wanted to start something of his own. So, Rahul and Amit came up with the idea of starting a platform for artist, one which was never seen before in India. The venture was named 'Amar Canvas', where artist could sign up and sell their art work.
HOW CAN AN ARTIST USE AMAR CANVAS?

(source: Amar Canvas Website)
The artist can sign up and create a profile on Amar Canvas. He can upload a picture of the art work along with the price tag. Later, the art work is verified of its originality and categorized for the buyers. The website displays the picture of the artwork and the interested buyer across the globe can purchase it.
When the painting is purchased, the delivery partner 'FedEx' takes charge of delivering it to the buyer.
INSPIRING LIVES TO LIVE THE DREAM THROUGH AMAR CANVAS.
The founders of Amar Canvas established a platform the artist to ensure that no passion or talent is wasted. They believe that each of us have a artist within us and all we need is a little push.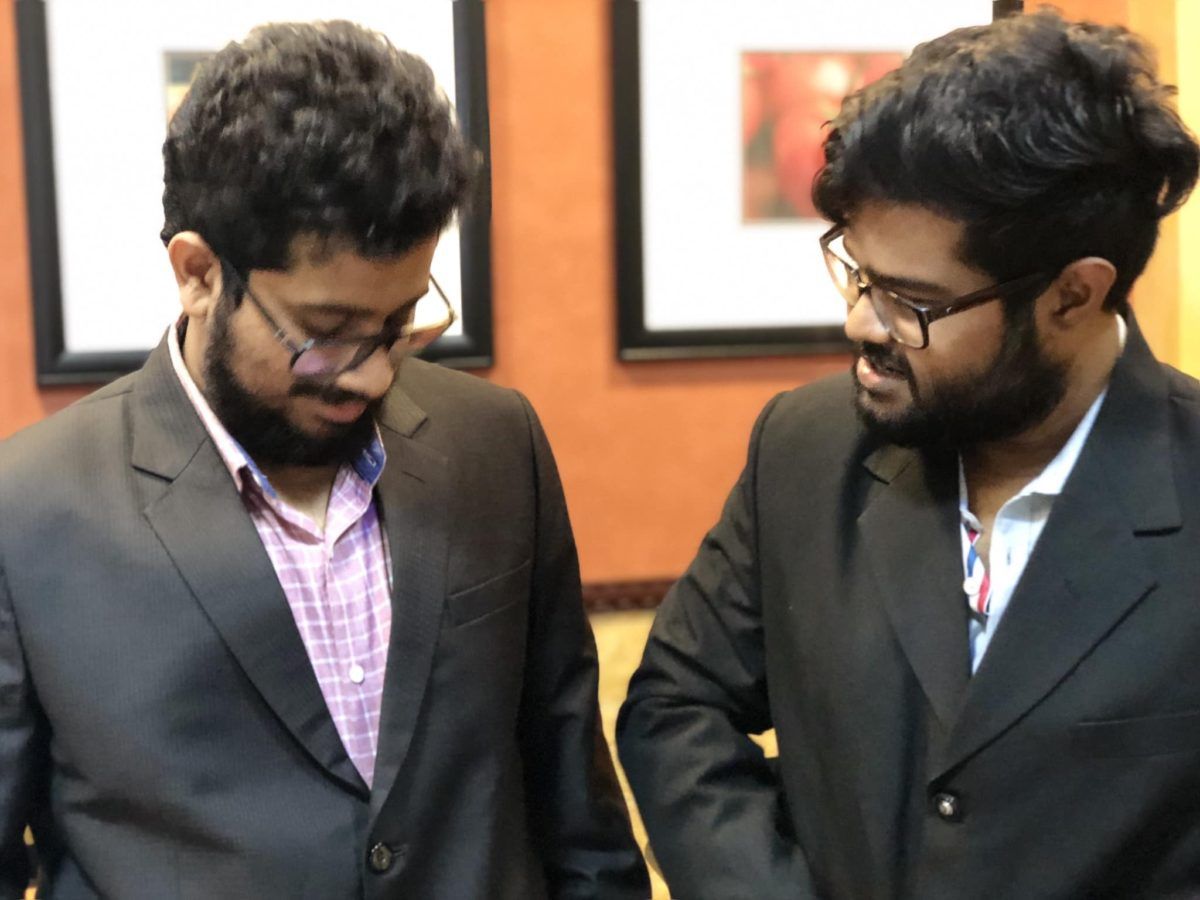 "We come across so many people in our lives who are passionate for art and photography but with time they drift away. It is seen that art is often treated as hobby rather than as a profession. We want to fill that gap and help every artist to live his dreams of passion." says Rahul about Amar Canvas.
Rahul and Amit has been invited to various public speaking for inspiring the lives of thousands. Rahul was invited as a guest Speaker at Institute of Engineering and Management, Kolkata. Recently, He was also a guest speaker for 'TedX' and 'Josh Talks'.
Read More:This new age fashion startup is your personalized designer
THE STORY BEHIND THE NAME AMAR CANVAS.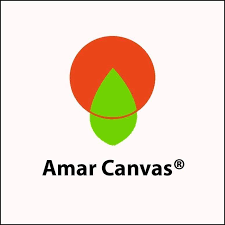 The name 'Amar Canvas' was chosen after months of thoughts process. 'Amar' is a Bengali term which means 'Mine'. The founders wanted the artists to know and feel that this platform was their own space. 'Canvas' is the large space where we can draw.
So, the name Amar canvas means 'My canvas' which ensures the artist to feel as ease and know that it was their platform.
INVESTORS AND FUNDING FOR AMAR CANVAS.
The venture was started by the money the founders had saved for themselves. Rahul had to sell his camera and Amit had saved up for his bike.
"It was not a contribution or sacrifice that we made, starting Amar Canvas had become our dream. It was like pampering for your kid and that is not a contribution, its love." says Rahul."
Currently, Amar Canvas received numerous invitations from investors but the founders believe to make it a bootstrapped venture.
HELPING PURSUE PASSION OF THOUSANDS THROUGH AMAR CANVAS: FOUNDERS MESSAGE.
The founders have been friends for over 8 years and together they decided to start the company. It was the trust and belief on each other that made them a strong team.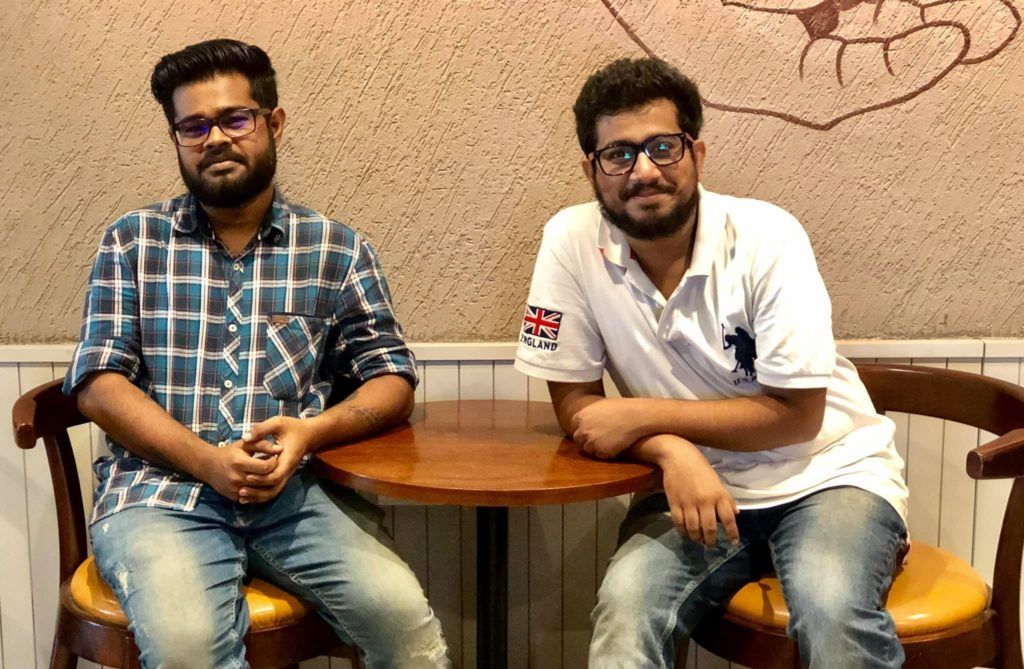 "If you want to start something new then do it, don't think about the bumps as failure, it is a process of learning. Whatever you think and plan, don't stop to doubt yourself, just set your target and run towards it as fast as you can." says Mr. Amit as a message to the budding entrepreneurs.
You need to understand what you want from your life and once you do that, you will know the problem that you are facing. I am an artist before a Entrepreneur or Engineer. So all I tried was to solve the problem an Artist faces in his life. The hypocrisy that an artist face, because people don't believe art to be a full time profession, was difficult. Don't think about profit or marketing when you start something new, begin with solving the problem. – Rahul Basak(co-founder).
---
Ideas are easy, Implementation is Hard, learn from the ones who knows how to start. A Publication by Tealfeed.
--- ---
Related Articles