What types of sites does Google love?
Sites that make it to Google's top list.
When you do SEO for a site, there are lots of things to do for the White hat method. I'm going to explain the basic terms and methods that google loves it.
Use a favicon icon on your site. So when people open your site they will see your business icon on the site browser. Check the image -

You see the Quora site icon on the browser.
2. Must use a business logo or company logo.
3. Title and Meta Description Tag. Title tag max. 60–65 Char and Meta description tag max 150 Char
4. Use all necessary meta tags into your site <head></head>
5. Add sitemap.xml.
6. add robots.txt file, Canonical Tags, and Pagination. check the image for robots.txt file
7. Site Speed Increase
8. SSL Certificates: You've probably seen a URL that starts with https by now, but in case you haven't noticed, your bank website is certainly that way. This means that your website is protected by an SSL certificate.
9. Structured Markup: Have you noticed that some Google links near the top have photos, ratings, reviews, photos, and a lot of other extra features? The reason they do is that they're using structured markup. Structured markup, also known as schema codes. Check the image -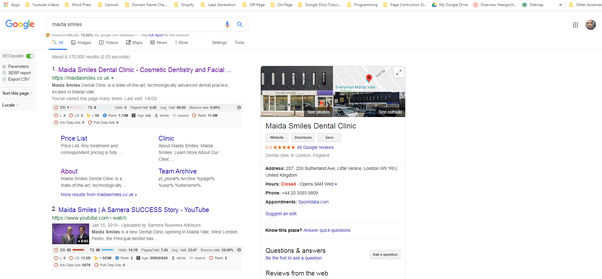 You can see customer reviews, company address, etc and the left-hand side you can see the client domain with the page menus. Google really loves it and this type of site highly recommends by google. it increases site rank, organic traffic, and CTR.
10. Good Content Quality:
Unique content
Content long enough to get across the information
Regular updates
Rich enough for today's content standards (includes pictures, video, etc.)
Clear enough so it's easy to navigate
Use content relevant internal links with anchor text.
11. NAP Listings
12. Mobile Friendliness
There are more terms for a site. But this is the basic. Google loves and recommends this method for every site.
---
--- ---
Related Articles