Exclusive
Unacademy Product Requirements Document
Writing a PRD | Building a learn-from scratch coding platform
---
Ashwin Goyal
in
Ashwin's Newsletter
---
Writing a PRD | Building a learn-from scratch coding platform
This is an attempt at writing a Product Requirements document for the leading Indian edtech startup Unacademy. A

product requirements document

helps you communicate the vision behind the product, the features of the product and the strategy behind the product to relevant stakeholders. Some examples of stakeholders may include - design teams, software engineers, business team, marketing team etc.

Title
Summarising this memo in a single line
Software engineer prep through Unacademy's own learn-from scratch coding platform
Problem
What is the problem/current situation that we are attempting to solve?
Software engineering roles are on the rise but sources to upskill are not increasing at the same pace. There is a huge untapped potential in helping students prepare for software roles.
Lack of structured resources

Interactive coding platforms needed for practice and testing

Proper guidance + mentoring required. Interaction required

Syllabus is not Customized & Structured/Well defined
Customer
Who is asking for this/affected by this? How do we know they want it?
Students (Teenagers/College students)-

for placements, internships

Graduates/Experienced professionals-

wanting to start a career in coding

Other people (moms/old people)-

intending to take it up as a hobby
User Research: User personas and their use cases
Persona 1: Aman (call recording included)
Description
Studying in Class 11, wants to learn coding
Coding from 0 to 1: Problems faced:
Complex/confusing UI

Application based/Outcome based courses not there

Not very competitive
How I started coding:
Studying from Book, class lectures

Tried YouTube- not very effective (higher level than required)

Resources not filtered
Learning
Live lectures preferred

over recorded- doubts get cleared easily

Interactive platforms will help

Assignment in beginning and projects towards the end

White Jr platform is complex
Thoughts on platform
Personalization

Must generate interest & motivation

Syllabus & level focused- of my level
Description
Studying in College, wants to learn coding to get job-ready
Coding from 0 to 1: Problems faced:
Different from other students who knew coding already- difficult to cope up

Competitive Coding not there in college courses

It is difficult to start coding yourself- without a path

Proper guidance is required for a beginner
How I started coding:
Peer to peer network

College Class notes

Geeks for Geeks
Learning
Recorded videos not very helpful

Interactive website interface is effective

Live classes online sometimes not effective

Mini-Projects helpful, Assignments can be copied

Giving them confidence, incentive to complete (gamification may help)
Thoughts on platform
Free courses not very effective unless you hear about them from peers

Experienced professionals for guidance sounds very helpful
Description
Graduate, Experienced professional wanting to start a career in coding
Coding from 0 to 1: Problems faced:
Some difficult concepts are there

No mentors/no one to guide-Personalised mentoring required
How I started coding:
Learning
Less time so no pre-recorded/live videos

Structured syllabus/topics required

Roadmap required for preparation

Projects can help, less time for assignments and projects although they can be helpful
Thoughts on platform
Should be more customized as per needs- I personally have less time
User Journey Map
What does a typical user's journey look like?
Awareness: User hears about the platform from peers/internet.

Acquisition: User

opens

the app/website and select

Competitive Programming

in the

Choose your Goal

dropdown menu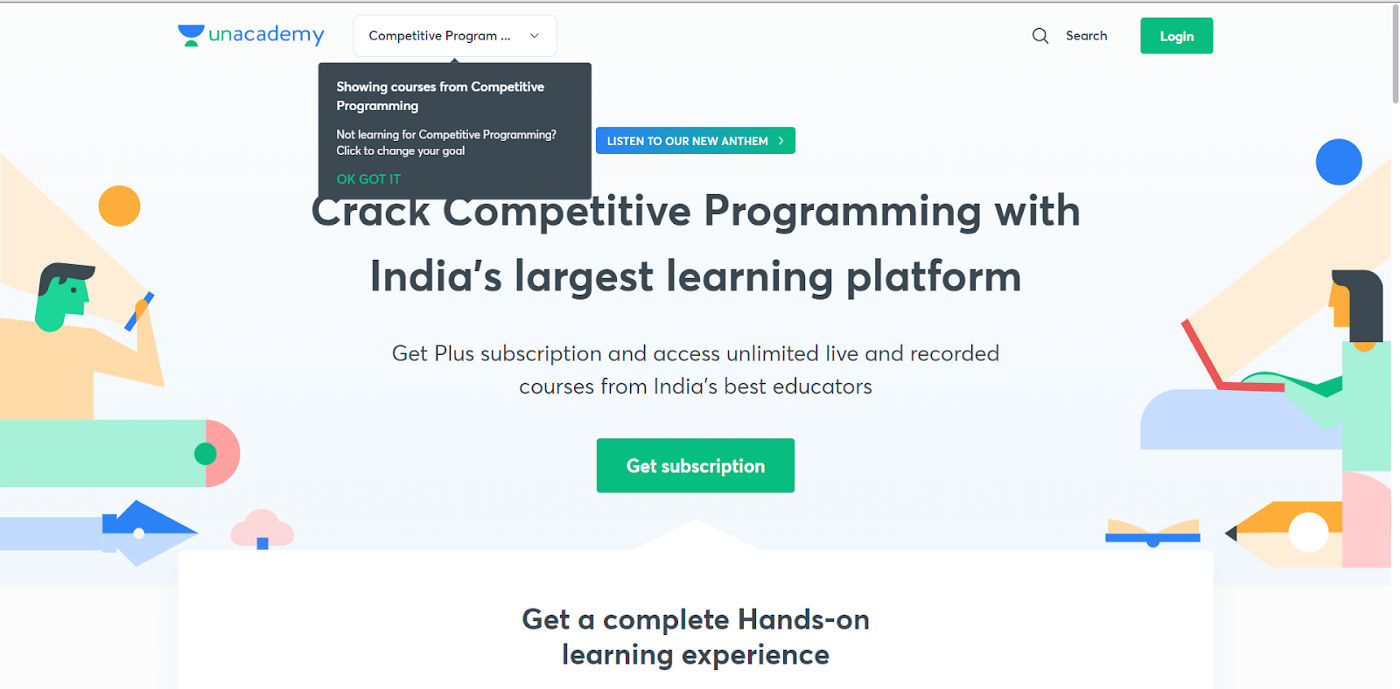 3. Users explore the courses, live lectures and resources available and select one to know more about it.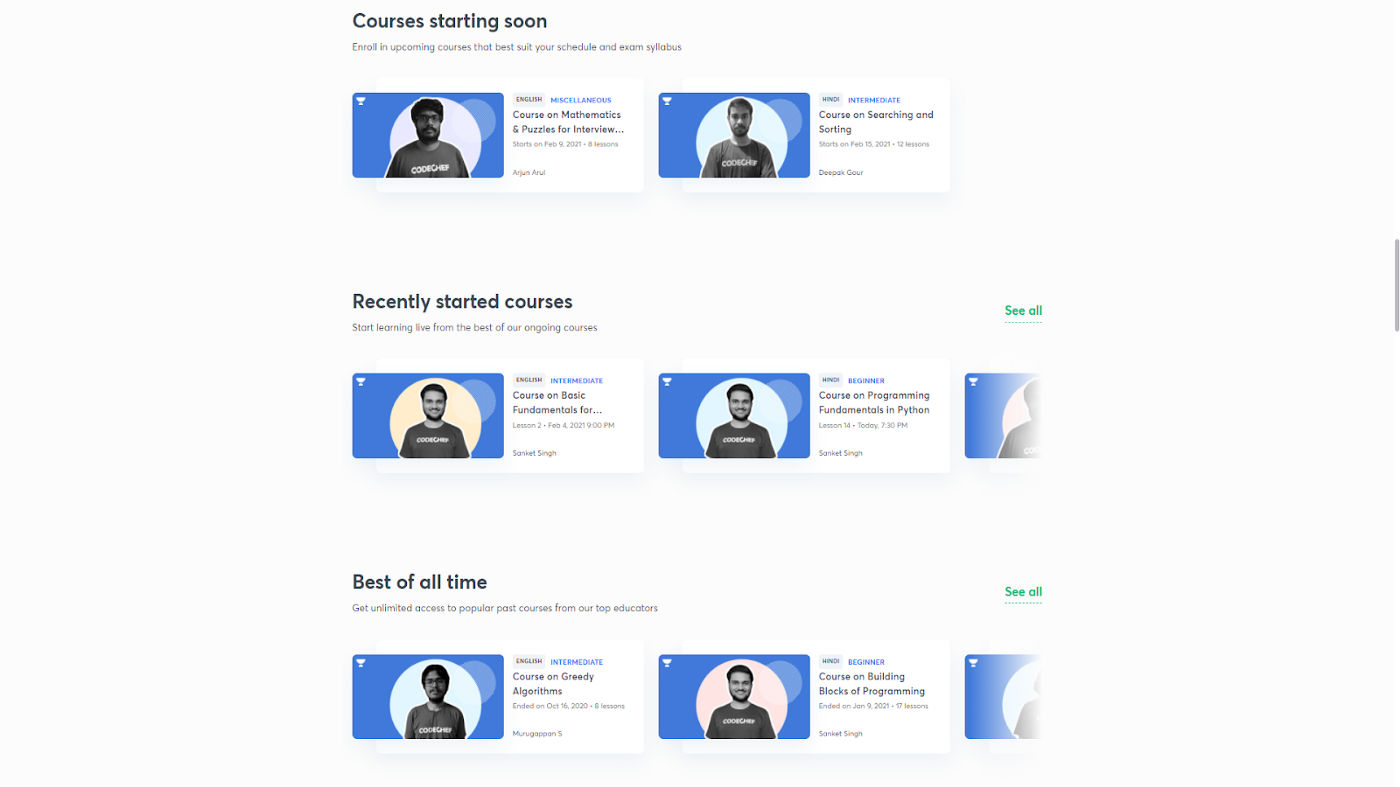 4. Activation/Conversion and Monetization: Reads more about the course and buys subscription if he/she likes it. Points considered by user-
Topics to be covered

Schedule

Cost of subscription

Instructor Bio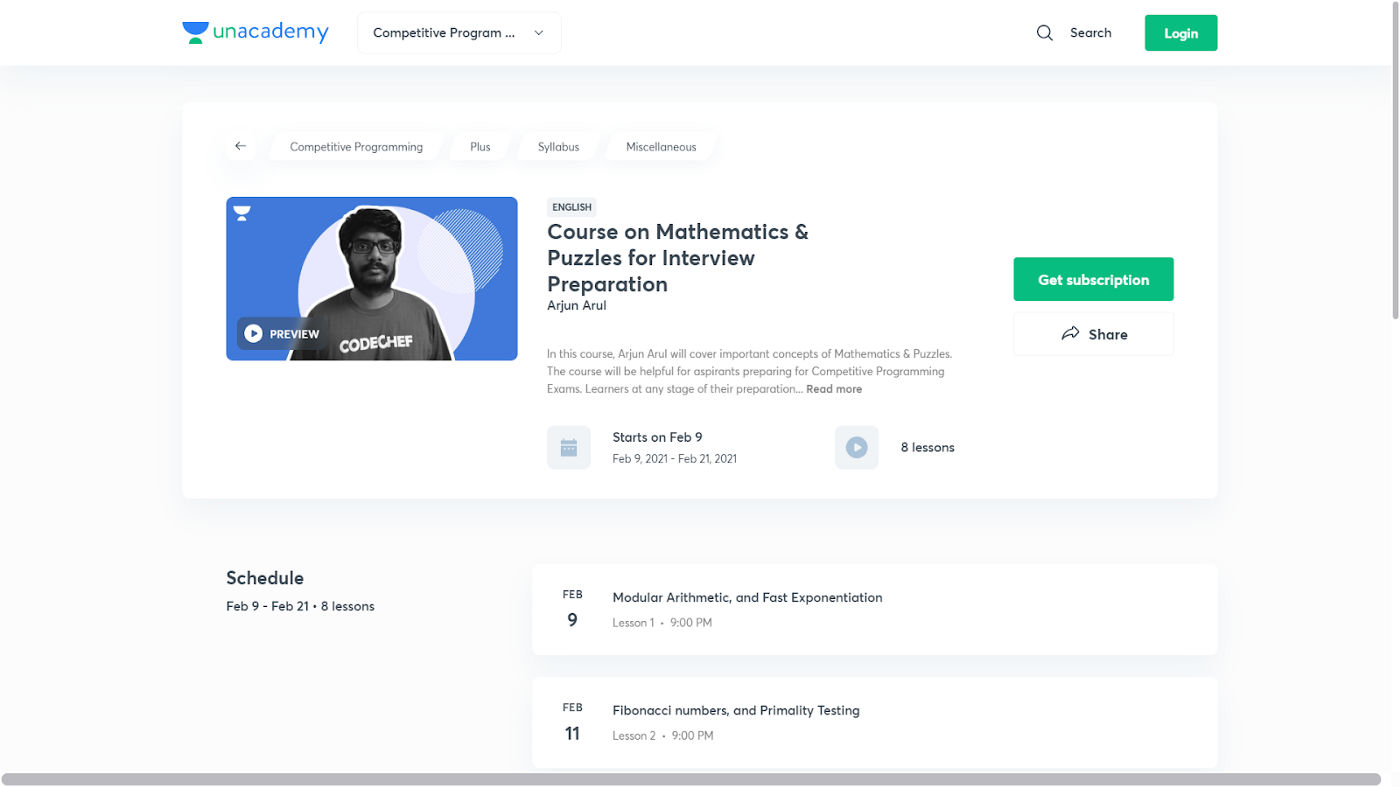 5. Loss of Engagement: While doing the course, the user heads to a 3rd party code editor to practise coding
6. Engagement: Reaches out to mentors and instructors for guidance and doubts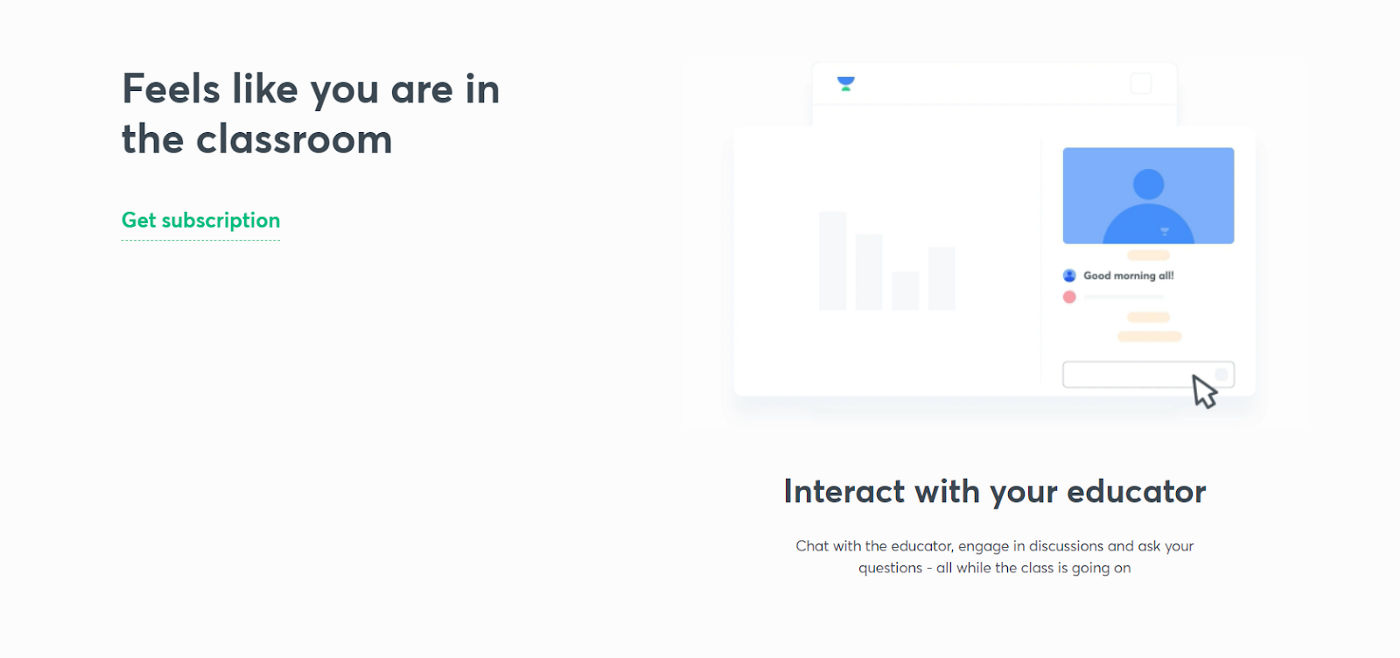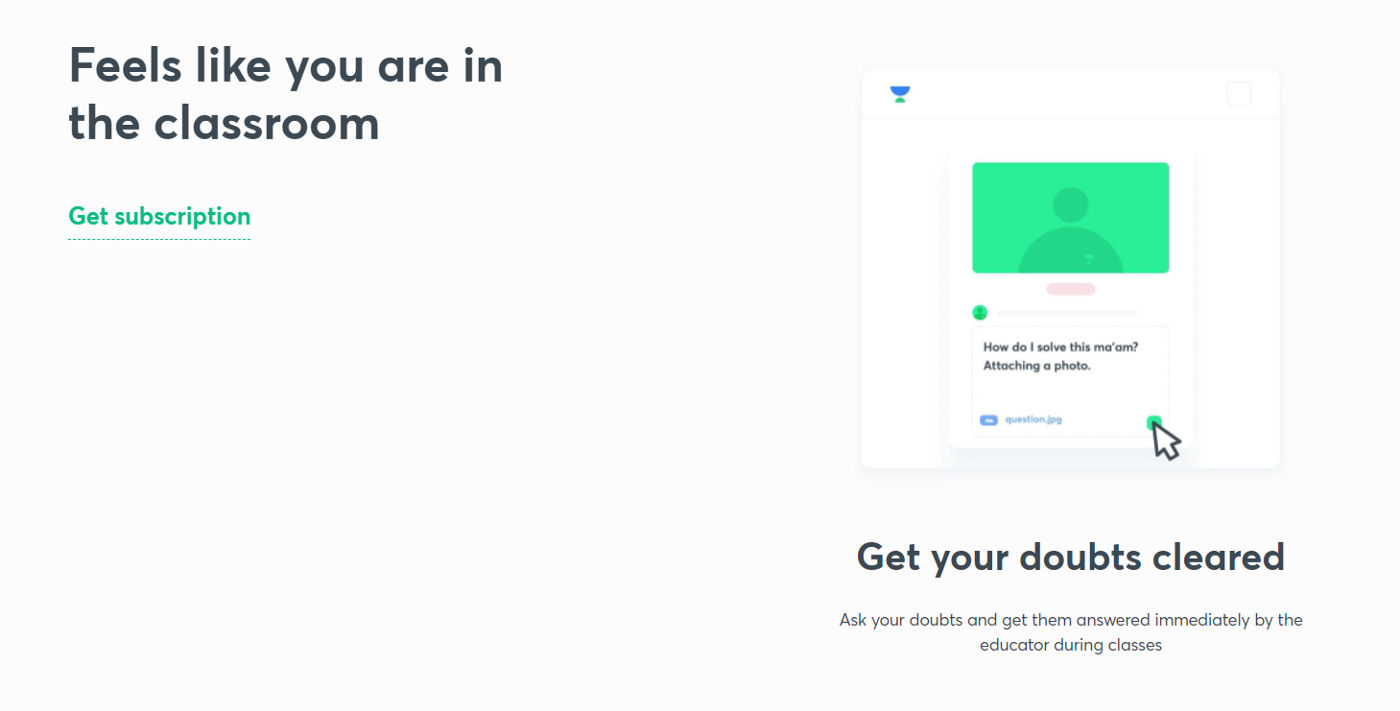 7. Engagement: Finishes assignments and completes the course
8. Retention: User might come back to the platform to buy another course
9. Referral: User might recommend the course to peers
Impact
Why should Unacademy care about this problem statement? Explain how we measured the size+urgency of the problem.
Subscribe for free to read the rest of the article!
The content below this will be accessible to your subscribers ONLY
---
Created by
Ashwin Goyal
in
Ashwin's Newsletter
--- ---
Related Articles