Are We Undergoing an Existential Change After Covid-19?
In the pre-pandemic period, people were constantly on the go; there was little time to pause and think. Being forced to stay at home during quarantine slammed the brakes on the hectic pace of activity
The year 2020 was one of upheavals – social, professional, economic, political and emotional – brought about by the coronavirus pandemic. People lost loved ones; they lost their jobs, savings and financial security; and they lost their normal way of living.
Many like me were left feeling that they had lost their sense of purpose. In recent months, I have been waking up every morning and asking myself the same question: where is my life headed? I draw a blank each time I try to search for the elusive answer.
For countless people, the events of the last one year were deeply unsettling. Staying indoors and/or working from home meant that people suddenly had time to engage in profound conversations with themselves and reassess their lives' purpose. This introspection gave rise to disturbing questions, including:
§ If I were to lose my job today, what meaning would be left in my life?
§ Am I really in the right job or profession?
§ Despite material comforts, why am I not happy?
§ Am I in love (or in a relationship) with the right person?
§ What does the future have in store for me?
The pandemic and quarantine challenged the status quo, and along with it, people's sense of wellbeing. Activities which would earlier bring comfort were no longer possible to undertake.
For those like me who are well into their middle age, the pandemic brought us face-to-face with the fragility of life and gave rise to a gnawing feeling of not having done anything worthwhile or meaningful all these years. This was not some passing phase. Many of us were experiencing an existential crisis which put "everything we have come to expect into doubt."
In the pre-pandemic period, people were constantly on the go; there was little time to pause and think. Being forced to stay at home during quarantine slammed the brakes on the hectic pace of activity. It was an unexpected – but significant – turning point that allowed people to reflect on and reprioritize their lives.
According to Dr. Sarb Johal, a clinical psychologist, consultant and commentator, the coronavirus is an "existential crisis that comes from an awareness of your own freedoms." The pandemic has led to an interruption in life's natural rhythm.
Certainty has been replaced with uncertainty, and all those things which were once familiar have now taken on an inexplicable strangeness. Yet, it has also made people come to terms with things that really matter, such as family and relationships, a safe home, good health, and most importantly, the freedom to make choices.
For some people, the existential crisis may be attributed to the fact that they are "multipotentialites" – individuals with many interests, talents and creative pursuits.
In an inspiring TED Talk, writer and artist Emilie Wapnick explains, "The notion of the narrowly focused life is highly romanticized in our culture."
She goes on to explain that the idea of "destiny or the one true calling" becomes deeply entrenched, and people are made to believe that they are meant to do "one great thing" during their lifetimes, and they need to discover what that thing is and dedicate themselves to it. For people like me, the pandemic has exposed the hollowness of such beliefs.
During the normal course, not many people will think of breaking free from this narrowly focused life. Family pressures and societal norms compel people to follow a conventional way of living, especially when it comes to professional pursuits.
The pandemic has upended traditional workplace environments and unleashed a wave of unemployment. Those who are in job functions where work-from-home is not possible suddenly find themselves standing at a crossroads.
People who have lost seemingly healthy loved ones to the coronavirus are questioning their raison d'etre. Relationships have come under strain due to financial and emotional stress.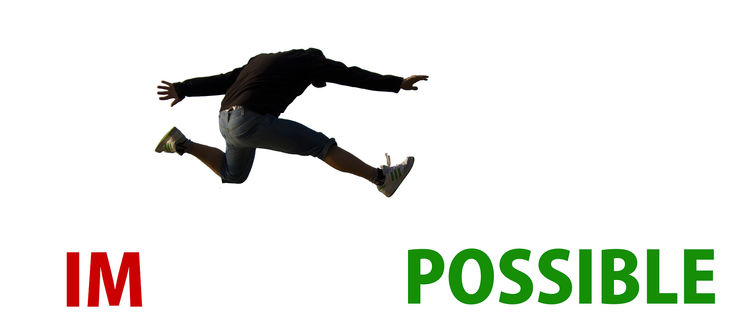 Despite everything, it is not all gloom and doom. This once-in-a-lifetime opportunity for introspection has resulted in positive changes. It has underlined the need to return to a "better normal" instead of the "old normal."
Just before the pandemic, Stephen Miller, vice president of engineering at a tech start-up, had started writing a journal to record his life's noteworthy experiences – good and bad – including travel, failed past relationships and momentous occasions.
During the pandemic, he was quarantining with his girlfriend of three years, an experience which he immensely enjoyed. Two weeks into the quarantine, it dawned on Miller that it was time for him to ask his girlfriend the all-important question.
"It started to feel like all of those big memories that had seemed so monumental weren't that exciting to write about anymore. I kind of felt like I was turning a corner, where I realized that my life today is so much happier," said Miller.
According to Dr. Arnagretta Hunter, cardiologist and Clinical Senior Lecturer at the ANU Medical School in Canberra, Australia, pandemic-related experiences have "reframed the relevance of existential threat."
Dr. Hunter emphasizes that if there is one truth which the pandemic has taught us, it is the fact that we can change, that too very quickly – things that were previously considered impossible could "actually be achieved overnight."
There is a strong desire for things to go back to normal. The question which some people are struggling to answer is: do they want to go back to the "old normal" or to a "better normal" which has purpose and meaning? There is no simple or clear-cut answer to this question, given that there is still a fair amount of uncertainty regarding what lies ahead.
The pandemic has forced us to press the reset button and think about where we want to be in the near future. It has helped in renewing our appreciation for things that really matter in life.
That in itself is a positive change. What is important is to not let this existential crisis overwhelm us in a way that it takes a heavy toll on our mental health. Things have a way of working themselves out. As Jean-Paul Sartre said, "Everything has been figured out, except how to live."
---
Founder and Managing Partner, Alum Knight Partners
--- ---
Related Articles