Understanding Digital Transformation for Business Growth
Digital Transformation can be explained as efficient use of the latest technologies for your business to be more effective and to produce better results.
WHAT IS DIGITAL TRANSFORMATION:
In today's world of connectivity and digital innovation, every industry is seeking to gain as much revenue as possible by adapting to the latest changes that new technology has to offer. Digital Transformation is the key aspect for the modern industrial revolution to make a fruitful impact in terms of reaching potential customer, providing better services and maintaining sustainable growth.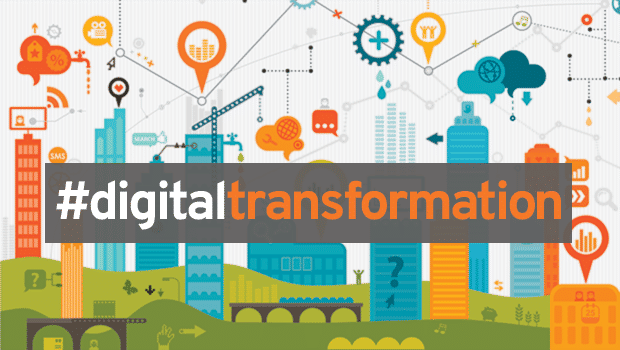 Digital Transformation can be explained as efficient use of the latest technologies for your business to be more effective and to produce better results. It's one of the most competitive processes to follow for giving a boost to your business in this technology-dependent world. It has revolutionised the way business is being done.
The process of Digital Transformation involves redefining business strategy and culture. Planned organisational changes in terms of technology and workforce, better leadership, up-gradation in tools, real-time data analysis, overcoming resistance in the organisation, innovating and upscaling corporate operations along with consistent and effective methods of testing the breakthroughs are some of the key points to look into.
In short, it's a constant process of modifying and managing organisational factors in the direction of technological growth.
DIGITAL TRANSFORMATION AFTERMATH :
From the beginning of the Internet era, the first thing that took over all industries was the process of digitisation of all the data possible. After the installation of physical infrastructure for internet, major enterprises like Google, Facebook, Amazon and other internet-enabled business modules came into place. And as the craze for internet spread like wildfire, it highly impacted the consumer behaviour. This led all the industries into the loop of continuous up-gradation based on the latest technologies.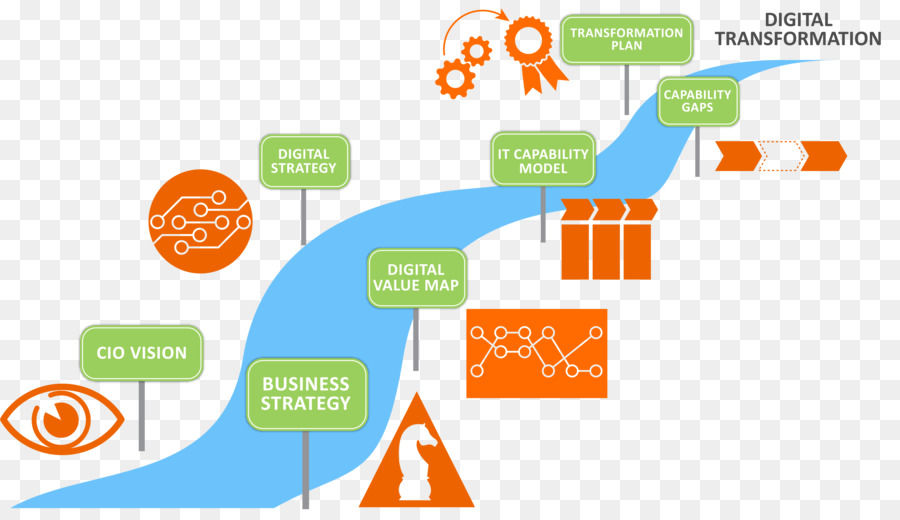 In 2019, 56% of the entire population has access to the internet, which is estimated to grow at lightning speed in the coming few years. In this fast-paced era, there's no other way to sustain a business than to re-invent, modify and innovate based on the present need.
In the world of Digital Transformation, we have been seeing intensive changes in the technology trends starting from Cloud, Edge Compute, The Internet of Things, Augmented Reality, Virtual Reality, 3D Printing and what not!
Other than the technological advancements, the need to quickly adapt and innovate, sustainability and competition, ease of access for services and cultural shift in consumer behaviour is leading to a continuous change in business strategies.
Improvement in external as well as internal organisational factors like the Leadership roles, skill development, replacement of old tactics, new content strategies, etc is recommended to stay up to date and to transform in the right direction.
THE NEED TO STAY UPDATED:
Since the foundation of the internet, there has been a tremendous surge in consumer expectations regarding innovation, service and delivery, making it more and more challenging for the organisations to cope up with the ever-changing technology-driven transformations.
It has become an important measure for various organisations to keep up with their customer's rising expectations by providing better and sustainable services while maintaining a stable and innovative structure.
As we move forward into this time of the technological revolution, it becomes a necessary means to make technology-supported changes in terms of corporate strategies, business models and marketing capabilities to improve the quality of customer experience and to compete and sustain in industrial competition.
In today's business world, all types of organisations are using or aspire to use technology in their unique way. Depending on the current stage of involvement of Technology in your organisation, We, at Value Scale, are there to guide you on your journey of Digital Transformation. So stay tuned, as we strive to provide all sorts of valuable resources to help you grow in the right direction.
---
Created by
Tealfeed Guest Blog
--- ---
Related Articles