Through their unique teaching methodology, NavGurukul is set to disrupt the existing education system
Nearly all of us want to do something for society. We want to contribute positively to it. But how many of us really take the action?
Nearly all of us want to do something for society. We want to contribute positively to it. But how many of us really take the action? Well, Abhishek Gupta and Rishabh Verma did. Their actions led to an inspiring non-profit initiative called NavGurukul.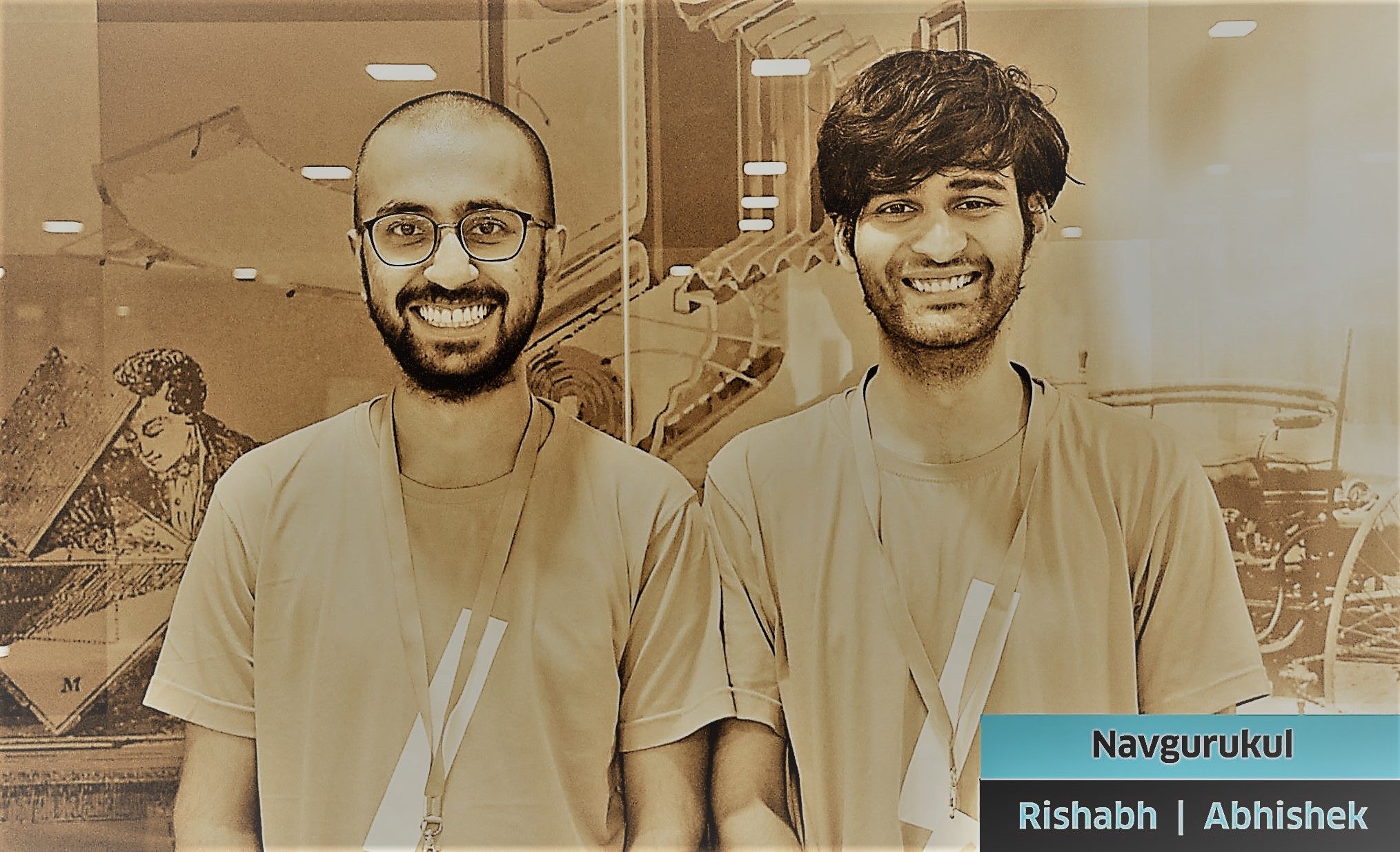 NavGurukul founders: Rishabh & Abhishek
NavGurukul is an all residential non-profit institute which aims at bringing cyber skills to the economically deprived youth of India. The team teaches youth from the economically poor background the most in-demand skill of coding. By doing this they give them the means to be a productive member of society. Currently located in two cities-Banglore and Dharamshala, NavGurukul:
Students voluntarily pay-forward to sponsor education for students in upcoming batches, while their education is funded by CSR and previous batches.
The previous batches are encouraged to give monthly voluntary donations depending on their salary.
Students get personalized learning with individual attention from senior students and alumni, while there is no teacher on the campus
The entrance test is based on checking the aptitude and attitude of students rather than on higher-level studies
THE NEED TO EDUCATE
The need to educate is something that drives those at NavGurukul. They acknowledge the barrier our traditional education system has put on the higher studies of poor students. First, they need to clear high-level entrance examinations for which other students take help of money intensive coaching. Then they have to pay large fees which they cannot afford. They also have to compete with students who come from English medium and have a high level of confidence.
Keeping all this in mind Abhishek started NavGurukul where they overcome all these barriers to provide such students with quality education.
WHY NOT ONLINE?
Everything nowadays seems to start on the internet, then why is NavGurukul strictly limited to residential campuses? In our conversation, Abhishek gave us plenty of good reasons for it.
Most of the students that are being taught in these campuses have no prior knowledge of operating computers, much less the internet.
They just don't want to teach them technical skills but also want them to grow as a responsible member of society by incorporating leadership and social ethics in the day-to-day routine at NavGurukul
Being in a residential campus allows the facilitators to know the students personally and help them in every possible way.
Collective learning in NavGurukul campusThe mission of expansion is not in the virtual space of the internet but on the physical fields of the country.
SOFTWARE SKILLS ARE JUST THE START!
According to Abhishek, most of the NGOs in India focus only on Primary or Secondary education. The NGOs which do focus on higher studies develop only the basic skill set which would not get students a high paying job.
Now since Abhishek himself is a Computer Science graduate from IIT Delhi, he knows the need for coders and software developers in the modern world. That's why he started NavGurukul with courses in popular languages such as Java and Python. However, now since the organization is established with over a hundred students, he is planning on introducing new courses. Some of them have already been introduced like Painting, and some are going through development phases like Counselling Psychology.
The idea is to provide an opportunity for students irrespective of their interest.
THE JOURNEY
Abhishek has had two start-ups prior to devoting himself to educating youth. He also worked with the Delhi government, with children of government schools of Delhi. That experience had a huge impact on the formation of NavGurukul because that's when he realized how smart these kids were. He says he has always hated marriages (not the bond it represents!) but the needless money-wasting functions. So one can say he has always been sensitive towards the society and this sensitivity manifested itself into this pioneering idea of NavGurukul.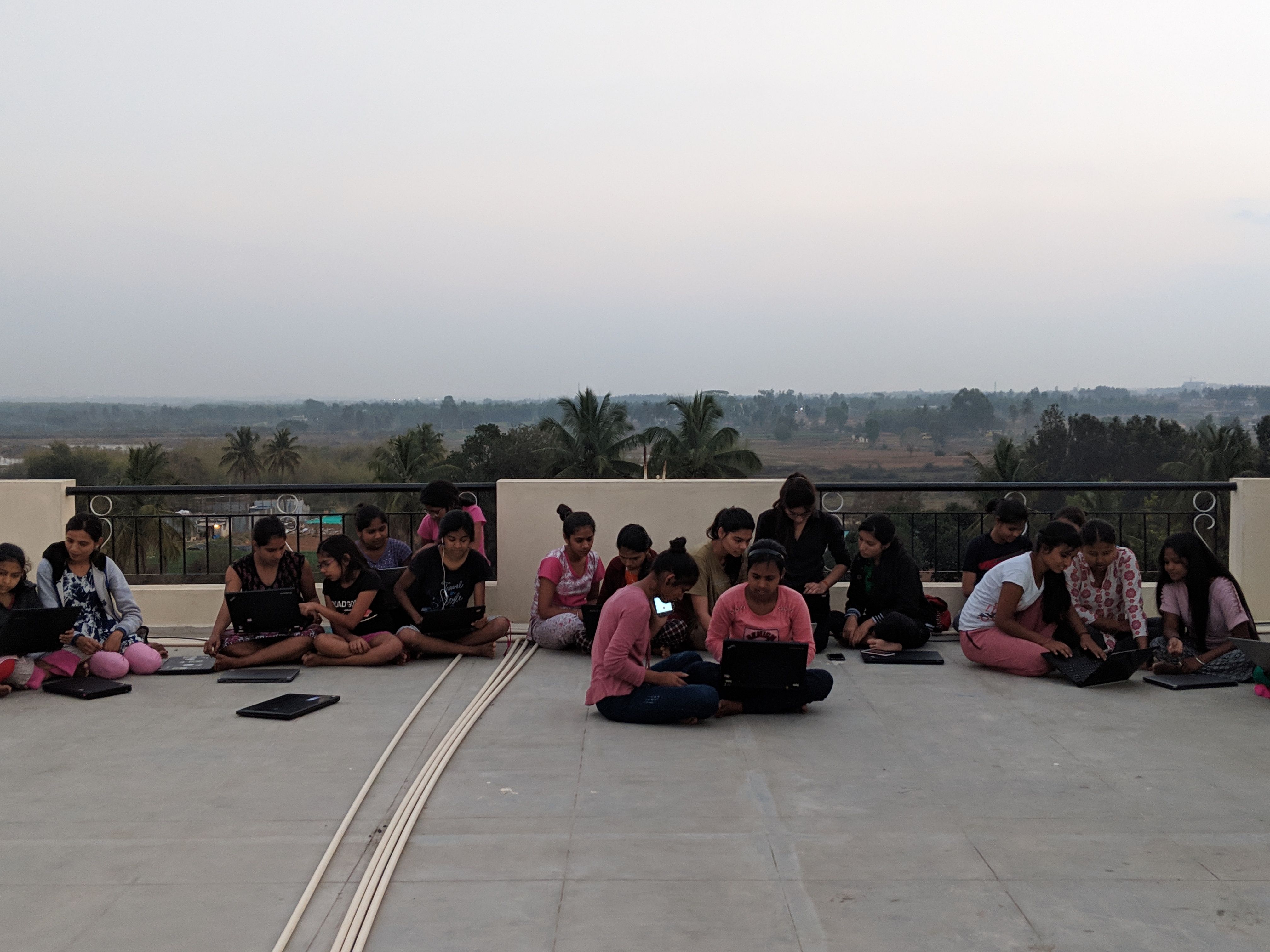 With Alumni
ADVICE TO BUDDING ENTREPRENEURS
BE PERSEVERANT, IT TAKES TIME TO START SOMETHING NEW. JUST HANG AROUND AND LET YOUR START UP "RIPEN".
People nowadays are impatient and need quick results. That, however, is not possible with any start-up. They take time and effort to grow. Just hang tight and believe in your idea.
Since NavGurukul is not a profit-making start-up, we want our readers to be able to contribute to its social cause too. Below is the link where you can donate to NavGurukul and help children study and prosper.
---
Ideas are easy, Implementation is Hard, learn from the ones who knows how to start. A Publication by Tealfeed.
--- ---
Related Articles